New Technologies That Are Reducing Distracted Driving
June 21, 2023
Distracted driving is a common negligent driving action involving the driver taking their attention away from the road, leading to them making an error that can cause a car accident. Manual, visual, auditory, and cognitive distractions can take a driver's eyes off the road, hands off the wheel, or attention away from driving.
This lack of concentration and focus can lead to a driver missing a red light, a road obstacle, or a driver switching into their lane.
Without their full attention on the road, a driver can collide directly with another vehicle and cause severe injuries. However, some new technologies developed by car and cell phone companies can help prevent drivers from distractions that can cause distracted driving accidents.
These technologies include cell blocking technology, driver monitoring systems, and car safety features to alert drivers of lane changes and the need to brake.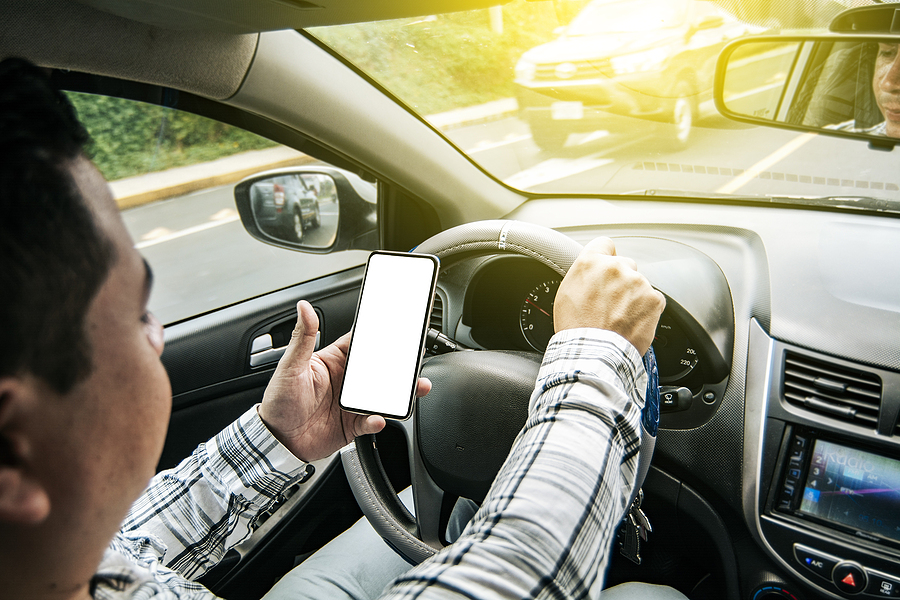 What is Distracted Driving?
One of the most common causes of car accidents is distracted driving, which is when a driver's attention is not on the road. A distraction behind the wheel is anything that takes the driver's eyes off the road, attention away from driving, or hands off the wheel and can lead to a car accident.
The following are the four types of distractions while driving:
Manual distractions: This distraction leads to the driver taking their hands off the wheel. For example, they may want to change the radio station or adjust their GPS. To do that, they must take their hands off the wheel, which can lead to a car accident.
Visual distractions: A driver can lose focus when they see something distracting them from driving. Visual distractions lead to a driver looking at something other than the road in front of them. Taking their eyes off the road for a split second can lead to a driver missing another car, stop sign, traffic control signal, or road obstacle.
Auditory distractions: This distraction is when a loud or annoying noise affects a driver's focus. The noise can make it hard to focus on the road and lead to the driver trying to stop the noise rather than concentrating. Playing music in the car can also be an auditory distraction because the driver may be too engrossed in the music to concentrate.
Cognitive distractions: A driver can cause a car accident when they think about something other than driving. Cognitive distractions are thoughts that take a driver's attention away from driving, such as thinking about what they'll eat for dinner, a task they need to complete, an argument they had, etc.
According to the National Highway Safety Administration (NHTSA), distracted driving is one of the most dangerous types of negligent driving, leading to 3,522 car accident fatalities in 2021. Some common distractions that can cause car accidents include texting, talking on the phone, eating, applying makeup, engaging in a conversation, looking at a roadside attraction, and taking pictures.
Cell Phone Blocking Technology That Prevents Notifications While Driving
Many distracted drivers use their phones before causing a distracted driving accident. Phones are an important part of life today, and many believe staying away from a phone for too long can lead to them missing out on important information and conversations. However, texting, talking on the phone, sending emails, and using social media is extremely dangerous to do behind the wheel.
This danger led to phone companies designing features to mitigate drivers using their phones. Apple's Do Not Disturb (DND) While Driving mode is a feature on Apple phones that can sense when a phone is in a moving vehicle or connected to a car's Bluetooth. While in that situation, the user will not receive calls or text message notifications. Other apps like AT&T DriveMode and CellControl DriveID prevent phone notifications while driving.
Driver Monitoring Systems Can Track Whether a Driver is Paying Attention to the Road
Automakers like BMW and Subaru have begun putting driver monitoring systems in their cars to let the vehicle know if a driver is paying attention to the road. They have installed cameras and sensors with facial recognition software to determine whether a driver is distracted or fatigued.
With this software, the camera can track head and eye movement to ensure the driver's eyes are on the road. The car can alert the driver if the cameras determine the driver is not paying attention to the road. Other advanced driver monitoring systems can determine if the driver's hands are on the steering wheel.
Car Safety Features That Can Alert Drivers Of Possible Danger
A lot of modern cars also include technology that can alert a driver of danger if they are too distracted to react. Forward-collision warning technology can provide an audible alert if the car senses a vehicle in front that the driver could collide with. Automatic emergency braking is a feature that can lead to a car engaging its brakes automatically if there is danger in front of the car.
Most modern vehicles also include technology that can alert drivers to stay in the proper lane. Lane-departure warning technology can send an audible alert when a driver crosses over a lane marking without their turn signal on.
This can help a distracted driver whose car drifts into another lane while they are unfocused. Lane-keeping assist will automatically steer a car to keep it in the proper lane if it drifts into another lane without a turn signal.
How Can a Car Accident Lawyer Help You Recover Compensation for a Distracted Driving Accident?
If you were involved in a distracted driving accident, you could suffer severe injuries that can affect your life long-term. Your injuries can lead to car accident damages, such as medical bills, lost earning potential, and pain and suffering.
You could file a car accident claim to pursue compensation for car accident damages from the at-fault party's insurance company. However, handling a car accident claim alone can be difficult without the proper experience and expertise.
Distracted driving accident victims should hire a car accident lawyer. They can help with many steps of the process and advise you based on their past experiences. Some ways a car accident lawyer can help with the claims process include determining the cost of your damages, gathering evidence to prove the at-fault party's liability, and negotiating a fair settlement with the liable party's insurance company.
Contact Cellino Law for Help With Your Distracted Driving Accident Claim
The car accident lawyers at Cellino Law have decades of experience helping victims of car accidents recover compensation for economic and non-economic damages. If a distracted driver strikes your car and causes you significant injuries, our car accident lawyers can use their experience to craft a legal counsel plan to put you in the best position to recover fair compensatory damages.
Contact Cellino Law today for a free distracted driving accident case evaluation by calling us at 800-555-5555 or leaving a message on our online contact page.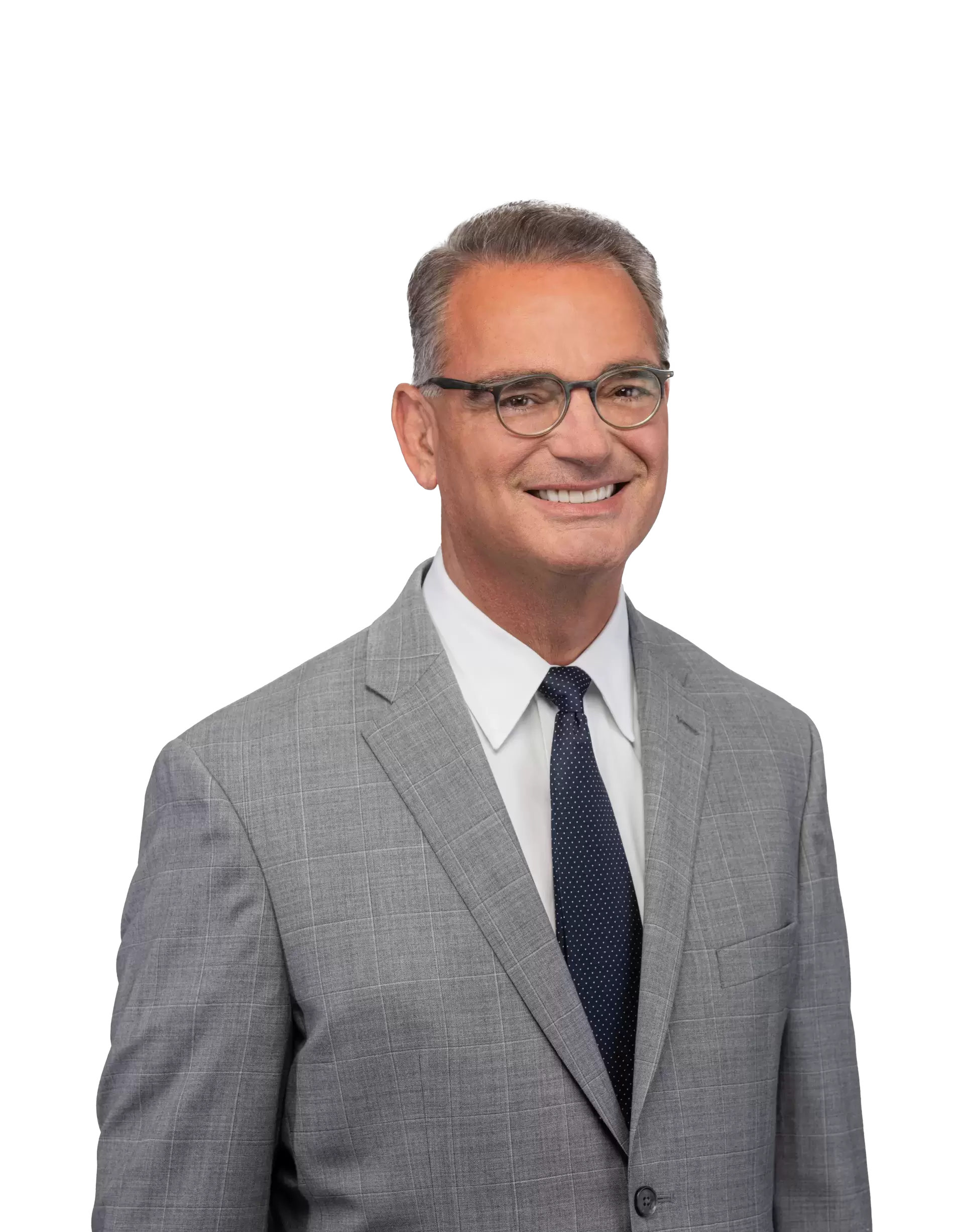 Content checked by the personal injury attorney Ross Cellino. As a family man and a trial attorney, I pride myself on winning cases and serving the community. With over 35 years of experience, I understand the function of a jury, how juries arrive at conclusions, and the role that the jury plays in administering justice. I know how to win cases. You can find us in Manhattan, Buffalo, Melville, Rochester, Brooklyn, The Bronx, Queens and other locations throughout New York.
Thank you for your time, effort, and hard work on my case. I appreciate your expertise and compassion. I never experienced what I went through and I would have been completely lost without you.

Martha

Now that reality has set in, I want to thank you for all your work and assistance in obtaining my settlement for the pelvic mesh. This money will make my life so much easier in the future. Medicare just isn't sufficient. I know that I will have enough to live on. I truly appreciate of your efforts. Thank you!

Loraine

Cellino Law and more specifically my attorney, Gregory V. Pajak, Managing Attorney, and as a whole the Cellino Law Firm and its organization. This is by far one of the most professional law firms and attorney I have ever engaged with and retained in my 35 years. The level of professionalism goes beyond words, the care and constant engagement with me as the client was touching. I was never ever just treated as simply a CASE with potentially a significant dollar number attached to my file. I was engaged regularly, Tracey (Ass't) and Greg always made sure to remain constant, as well as consistent in overseeing that my case was handled properly and that it did matter in many ways - ensuring that the end result(s) would be fair and reasonable to my case/injury. The regular follow-up calls were very satisfying, knowing that you're involved in your case matters significantly AND always. One of my main items to recognize Cellino Law and Gregory is that whenever I called, I was able to get through to speak directly to my Lawyer and he would answer any if not all of my questions in a very professional and genuinely caring manner. I always felt cared for and protected legally and more importantly, I was made feel as a human being that was being cared for and always keeping me abreast of all matters connected to the case. There was never a point I felt let down, on the contrary -the level of service was "STELLAR". Greg is the consummate professional, a 'role model', if you will, for what other attorneys should strive to become when dealing with their clients.

Anthony

My wife and I would like to take this opportunity to thank you for a fantastic job as our attorney. We could not have been more pleased with the work you and your team has done on this case. This past four years or so has been such a roller coaster for our family. We are very pleased and grateful with the result. We have made a good choice by choosing you. Thank you.

Dave

I want to thank your law firm for settling my lawsuit where others failed. You treated me with the utmost respect and care, because of your law firm the dream of owning my own home finally came true. For the first time in a long time, we're living out our dream home. Thank you a million times over. Thank you for making my dream come true.

Marcy

It was a great pleasure working with you on my lawsuit. You certainly gave 150% of your time and interest in settling my case and for that, I am extremely grateful. Therefore, I want to thank you very much for helping me win my settlement and wish you the very best.

Linda