Every municipality is required to ensure road safety for all, and this will involve proper monitoring and management of vehicle traffic and pedestrian activity. If you are involved in a pedestrian accident and sustain injuries, the law gives you the right to take steps towards protecting your health and wellbeing. Therefore, filing a lawsuit against the party at fault is a valid option worth considering. Contact the Rochester, NY pedestrian accident lawyers at Cellino Law right away!
What Should You Do After a Pedestrian Car Accident?
When taking legal action against those that caused the accident, you must present evidence that supports your accounts of the events, and this can be supported by accurate testimony. The insurance companies and the court will rely on the information given to determine who's to blame for the accident. Having the help of a Rochester, NY personal injury lawyer can mean the difference in your claim being proven or dismissed.
You might have to avail medical treatment records and any other documents that show the nature of the injuries you sustained. That is why you must file a report with the police, get the contact details of those involved, and try to document the scene. Furthermore, you must ensure that those are fault are contacted promptly so that you can have a smooth litigation process. Ensuring that you make the right steps immediately after the accident can make or break your case. Below are some of the crucial things you must do when involved in a pedestrian accident near Rochester, NY:
Seek Medical Care and Police Assistance
People involved in pedestrian accidents can sustain severe injuries, especially if they are hit by a moving vehicle. Considering the extent of the injuries a pedestrian or cyclist might sustain compared to the damages the car could get, often it is the insurance policy of the vehicle (driver) at fault should be responsible for any medical bills that the injured person incurs. Furthermore, that is why medical emergency services should be summoned immediately to assist the wounded.
The first emergency responders will person first aid procedures and safely transport the injured to the hospital for further treatment. If the injuries are minor, then they can be handled on-site. While this happens, the police will also be present to collect crucial evidence and take statements from those involved and eyewitnesses so that they can put together a report that might be used later to help determine the cause of the incident and who was responsible.
Get to a Safe Location
If the accident victim is on the road, the risk of sustaining secondary injuries or being involved in a secondary accident is high. Such outcomes are common in urban roadways that have heavy traffic. It is recommended that those involved in the incident to remain close to the scene. However, they should move to the side of the road to ensure they are safe and lower the risk of further injury or another collision.
Collect Witness & Driver Information
The police will collect evidence as well as information about all who were involved in the incident. But the injured individual must also attempt to get the contact details and insurance information of the drivers that caused the accident. If they are unable to do so due to their injuries, then someone else at the scene can collect the information that could be used later.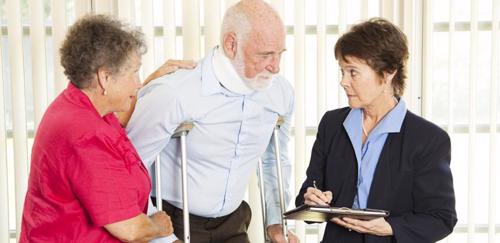 While at it, it is wise to get the contact details of eyewitnesses. The police might also do the same, but it also is wise to have this information because it might come in handy later. The accounts given by the witnesses will be crucial because it can support your testimony and the evidence you provide, helping figure out the sequence of events to determine who was at fault.
Take Photos
Doing this might prove a bit challenging, especially immediately after the collision. But people have cameras in their pockets, which are in the form of their smartphones. Therefore, it is relatively easy to take pictures or a quick video of the scene of the accident. If possible, do this quickly so that you can capture the severity of the incident and have a permanent record of what transpired. The images and videos can be used to show what happened, and the courts or insurance company can use the documentation to determine the compensation you rightly deserve.
Seek Legal Advice
It's recommended that victims rush to get medical attention soon after a pedestrian accident. After that, they can seek legal advice from a reputable pedestrian accident lawyer in Rochester and start the process of seeking compensation. If the collision is found to be as a result of the other driver's negligence, the victim will qualify to ask and receive payment. The attorney's role is to help the victim tackle the legal aspects of the lawsuit by assisting with the accident report, filing the claim, offering legal advice about settlements, and representing the victim's interests if the case goes to court.
A driver involved in a pedestrian collision must get in touch with their insurance provider. They should inform them of the incident so that they can be advised accordingly based on their coverage. The drivers should not object to working with the victim's lawyer so ensure the claim process is less complicated for everyone involved.
It is wise for all parties involved in the accident to avoid discussing fault when at the scene of the incident. It is unwise to make speculative statements or apologizes. The pedestrian and driver should stick to the exchange of contacts and leave the rest to their attorneys and insurance providers to handle.
Call a reputable Rochester, NY car accident lawyer at Cellino Law that has experience in New York traffic law if you seek quality advice on what to do after a pedestrian accident in Rochester.
Determining Liability in Pedestrian Accidents in New York
Different things can be the cause of pedestrian accidents; that is why there often are no clear lines that point to who is to blame. Determining fault for the incident will nonetheless help identify who will be paying for the compensation. That is why all parties involved (the victim and the driver) will try to make the other appear responsible for the accident. Liability might seem obvious, but they're also might be some extenuating circumstances that make things somewhat confusing.
How Can the Driver Be Found to Be at Fault?
According to the law, drivers shoulder a duty of care to other road users. They are required to adhere to all traffic rules and regulations. Failure to yield to a pedestrian at certain times or negligent conduct will have them considered to have broken the rules of the roads and thus be found responsible for an accident that results from their actions.
Motorists are expected to take extra care when in areas like school zones or kid's play area. Children are naturally less attentive to their surroundings since they are not yet fully mentally developed. As such, these little ones might not comprehend the rules of the road and could behave unpredictably. That is why drivers are required to be aware of the risk they pose when in places where children are present.
How Can the Pedestrian Be Found to Be at Fault?
Vehicular collisions pose the highest risk for pedestrians, but there are cases where the pedestrians are at fault for the accident. The pedestrian laws in the State of New York require people to use sidewalks and crosswalks where and when available. They also are expected to obey traffic signs and signals, yield to cars when attempting to cross the road in areas that do not have crosswalks. Nonetheless, drivers are required to be mindful of pedestrians while the pedestrians are expected to take reasonable precautions that ensure their safety.
Jaywalking is one of the leading causes of pedestrian accidents, in which the victim will be at fault. People are not supposed to walk on state highways unless they are doing it because of something significant, such as to assist a stalled vehicle or accident. Violating this rule will result in the person being considered liable for the pedestrian accident.
Shared Liability Pedestrian Collision
Some accidents can have a shared fault. For instance, the pedestrian might fail to abide by the rules of the road while the driver might have been distracted or intoxicated. In such an example, both parties will be responsible for the accident.
The State of New York has a comparative negligence rule that allows for a claim to be file even when there is shared responsibility for the accident. However, the compensation amount awarded to the victim is subject to their degree of fault for the collision.
If the blame is shared equally by both parties, then the injured person gets 50% of the determined compensation amount. If the motorist is found to have a high degree of fault, then the injured victim stands to receive more of their damages in compensation. The court will first determine who is to blame for the accident, their degree of fault, and adjust the applicable damages accordingly.
How Can a Rochester Pedestrian Accident Lawyer Help?
Soon after the accident, insurance companies will be quick to pounce on the involved parties as they try to fish for information or pressure them into accepting a settlement. However, if you seek the guidance and help of Cellino Law, we will help lessen the burden for you. With our lawyers handling the legal aspects of things, you get to focus on healing instead of getting stressed during your recovery process by legalities you do not understand.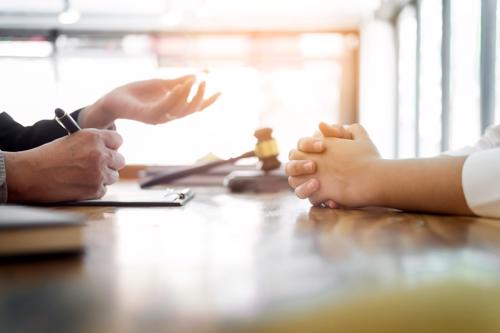 You should consider seeking our legal services in matters related to pedestrian accidents in Rochester, NY because we are great at what we do. Some of the things that will handle on your behalf include:
Dealing With Insurance Carriers
Never forget that insurance providers are in the profit-making business. That is why they will go the extra mile to ensure they reduce claims and even deny benefits where possible. Hence, they might get in touch with you shortly after the collision, hoping to get you to agree to a settlement or say something that they can use to discredit your claim or reduce the compensation.
Working closely with an experienced and reputable Rochester accident lawyer increases your chances of walking away as the winner when facing insurance companies. Let us, here at Cellino Law, handle any communications with the insurers on your behalf.
Settlements & Trial Experience
Expect insurance providers to have lots of experience with claim cases going to trial. They know which law firms take such cases to trial and which are likely to convince their clients to accept a settlement. We at Cellino Law handle these cases under the premise that they will be tried; thus, we prepare them under such an assumption to help maximize recovery. We have a team of legal professionals that know what it takes to come up with a winning strategy for every accident case we handle.
We guarantee that we will put your mind at ease. Our lawyers will be on hand ready to answer every question you might have regarding issues like:
When you need to file a claim
What procedures you should follow
How you should handle settlement offers
What compensation amounts will be acceptable
How you can face the defendant's attorneys and insurance provider in court
Our personal injury lawyers will be ready to answer questions and explain the steps taken when filing a lawsuit. They will help you determine what compensation amount you find fair based on your injuries and losses, and will boldly represent your interests in court. With more than 100 years of handling cases in courtrooms, we are confident that we can manage your pedestrian accident claim case and help you get the maximum compensation.
Thorough Investigations
Pictures and witness accounts are essential information that we will gather when doing our investigations. However, some cases will require more information than this, and they often might benefit from bringing top investigators on board to help gather crucial evidence. You will not have to bother with this; your focus should be on resting so that you can recover from your injuries.
Helping With Dispute Resolution
At times, a case might not wind up in court thanks to effective mediation and arbitration that helps to solve the matter amicably. Our legal team will help figure out the right approach to take in your case that will help save time, money, emotional energy by keeping the matter from going to trial.
Getting the Right Settlement
A settlement offer can be made before or during the trial. The downside of this is that the offered amount is often less than the maximum compensation the court could award you. However, the upside is that a settlement is more of an assured bet, meaning you will receive the money. But with trials, there is the possibility of things not going in your favor.
Your priorities will influence your decision to accept or reject the settlement. Rest assured that we will be on hand to help you make the best decision based on all the facts surrounding your case and your chances of winning if the case goes to trial. Moreover, we will review the offered amount to make sure the money will cover your current and future losses and damage attributed to the injuries you sustained in the pedestrian accident.
Navigating the Legal System
Claim cases for personal injury matters are subject to a statute of limitations, which is mostly 2 – 3 years from the date of the accident. But if you are filing a "no-fault" application, then this must be submitted within 30 days from the time of the incident. Failure to meet this deadline will see you forfeit your chance to claim lost earning, medical coverage, and any other losses.
At Cellino Law are aware of how such a thing that impacts your life, that is why we will act quickly and file the no-fault application immediately. You, nonetheless, should get in touch with any of our experienced attorneys in the shortest time possible after the accident so that we can start the process and make sure everything goes smoothly.
Working with a reputable and experienced Rochester pedestrian attorney increases your chances of winning your claim case and getting the maximum compensation. Our pride is in working diligently and being committed to ensuring that you have the best chance of regains some sense of normalcy and securing your future after a devastating accident.
What Compensation Can You Claim for a Rochester Pedestrian Accident?
When a person files a pedestrian injury claim, he or she can opt to have the matter go to trial or decide to settle it out of court. Choosing which of the two is the best option will depend on the amount of compensation likely to be awarded by the courts, how long the case may take, and if the settlement offered is a sensible amount. Some of the things taken into consideration that also influence the decision include:
Medical expenses
Loss of earnings
Impact the injuries have on day-to-day life
Pain and suffering
Ideally, the claim relies on the insurance of the party at fault covering the damages. Federal and state laws require drivers to have a minimum level of insurance cover. The pedestrian's compensation will be from the motorist's auto cover. The minimum auto insurance cover for drivers in the State of New York is $25,000.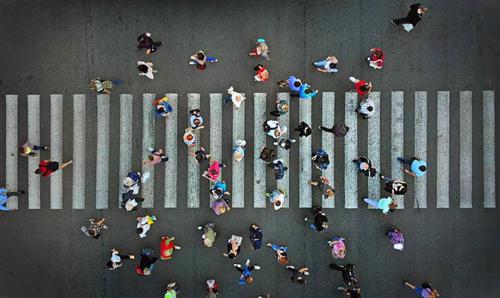 In situations where a driver is uninsured or does not have enough coverage to compensate the injured, the victim of the accident can recover damages via underinsured or uninsured motorist coverage. The injured pedestrian was not in the vehicle during the accident, but they can utilize the cover to claim their compensation. However, there are limits as to the damages that the claimant can recover.
Keep in mind that every accident is unique; determining the exact compensation amount or how fast a claim can be processed can thus be a challenge. Providing liability will involve investigations, and this takes time. At Cellino Law, we help pedestrians in Rochester have a less demanding and complicated process with their accident claims so that they also get the maximum compensation they rightly deserve.
What Are Common Causes of Pedestrian Accidents?
In our many years of handling pedestrian accident claim cases, we discovered that some of the common causes for these kinds of collisions include:
Driving While Distracted
It is one of the highly common problems that lead to pedestrian and auto accidents across the country. Motorists might drive while reading a map, setting their GPS, texting, fiddling with the AC or radio, or talking with a passenger, thus not paying attention to the road. The slightest distraction is all it takes for a driver to have a delayed reaction to something that the suddenly notice on the road. As a result, the driver will not have enough time to slow down or safely maneuver the vehicle and avoid a collision.
Driving While Intoxicated
Both pedestrians and drivers can be a risk of being involved in accidents if they are under the influence of alcohol or drugs. Such substances cause people to have poor motor control and can impair their decision making, causing them to have a slow and inaccurate reaction time to emergencies. Moreover, research shows that intoxication increases the urge to engage in risky behaviors that place people in highly perilous situations.
Aggressive Driving
People tend to speed when they are driving on familiar streets, roads, or highways. They will run lights and even fail to check oncoming traffic and adjacent walk paths before making a turn. Such actions increase the risk of knocking down a pedestrian or another road user.
Failure To Yield
Many motorists and pedestrians are found to shoulder liability for failing to yield. Both parties are required to yield the right of way to the other party depending on the prevailing situation. For instance, a driver in New York should allow a pedestrian to cross at a crosswalk or when the traffic lights are red, meaning the motorist must stop. Conversely, the pedestrian must yield to cars when trying to cross a road that has no crosswalk markings. People are advised to consider crossing where a crosswalk is available and must obey traffic lights and signals.
Poor Visibility
Low lighting and dark conditions are also some of the reasons why pedestrian accidents occur. The viewing distance is impaired when the weather is poor. Pedestrians are advised to wear reflective or light-colored clothing or carry a flashlight so that motorists can spot them with ease. On the flip side, drivers are required to utilize their headlights so that they can see what is ahead and for the pedestrian to note the oncoming vehicle.
Jaywalking
Walking on the side of a road does present some dangers. Pedestrians are advised to walk on a sidewalk, and if one is not available, then they should walk in them against the flow of the traffic while staying away from the edge of the road as is possible. Cyclists should follow the flow of traffic. Walking along a highway increases the risk of pedestrian accidents, and this is prohibited as per the New York laws.
Mechanical Failure
At times, some of the collisions are not the fault of the driver nor pedestrian. The driver might have seen the pedestrian in time and tried to slow down or safely maneuver the vehicle to avoid hitting the person, but something happened, and the car failed to respond. It could be a blown tire or fault brakes that caused the motorist to lose control.
In some of these kinds of cases, the owner of the vehicle could be blamed for not properly maintaining the car. It also could be that the manufacturer failed to ensure every part of the car functions as it should, which implies that many of the vehicles of the make and model have the same issues
Steps Drivers Should Take To Avoid Pedestrian Accidents
Based on statistics and our years of experience handling personal injury cases related to road accidents, below are few tips on how you can avoid pedestrian collisions if you are a driver:
Always be attentive on the roads while driving.
Do not use your phone when behind the steering wheel.
Take note of poor weather conditions that reduce visibility and act accordingly.
Slow down when approaching a stop sign, traffic lights, or a crosswalk.
Ensure that you leave enough space between your car and the next one in front of you.
Avoid overtaking when at a crosswalk.
Never drive while intoxicated or feeling woozy.
Adhere to the speed limits even if there are no people or other vehicles within the vicinity.
Slow down and be cautious when driving in areas where children are present, such as play parks and school zones.
Pay attention when backing up or exiting a driveway.
How Prevalent Are Pedestrian Accidents in New York?
New York is rated as one of the leading states when it comes to road safety. However, indiscretions amongst the road users will never fail to pop up. The past years have seen a significant rise in pedestrian accidents, many of which had fatalities. Things have taken a turn for the better with 2017 registering the lowest number of pedestrian deaths in New York since 1910. The state officials are credited for helping make NY a safer place for road users and pedestrians.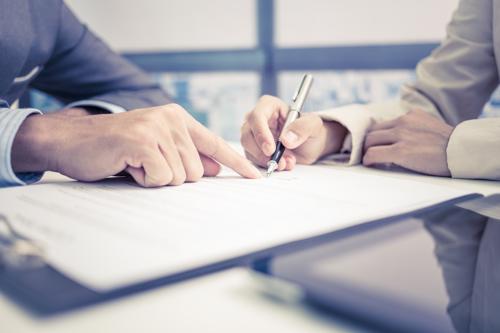 Pedestrian fatalities between 2012 and 2017 dropped significantly. Nevertheless, 2013 recorded the most accidents that stood at 14,650, with 343 deaths. 2017 saw 14,912 crushes and collisions, which had 249 fatalities. While the figures show a downward trend in the total number of accidents, a lot still needs to be done to ensure these improvements are maintained. It is something that will involve a spirited effort from all road users in New York.
Common Pedestrian Accident Injuries in Rochester, NY
The impact during the accident, which is governed by the speed at which the car was moving, influences the type and severity of the injuries a pedestrian sustains in the collision. However, other factors will also be at play. They include the health of the pedestrian, the position of the individual during the accident, the position of the impact, among other things. Given that there are different factors at play, the injuries that a person can sustain in these kinds of accidents vary widely.
Some of the injuries might be minor, and others can be devastating, and with life-altering outcomes. That is why it is best to seek immediate medical attention, even if you believe you have no significant injuries. An injury might not be apparent immediately after the accident but can turn into a serious complication a few days or weeks later. The signs or symptoms that suggest there is an issue that needs immediate medical attention might also not show until a few days or weeks later. Some of the common injuries related to pedestrian collisions include:
Soft tissue injury
Fractures or broken bones
Neck and spinal cord injury
Limb amputations
Emotional trauma
Death
We highly recommend that you seek immediate medical attention after being in a pedestrian accident. You should try to document your injuries by taking photos of your wounds before they are treated. And remember that you are within your legal rights if you seek compensation for your injuries irrespective of their type or severity. Our Rochester pedestrian accident lawyers will help you seek compensation for your physical and/or emotional damages you might have suffered because of the collision.
The Rights and Duties of Pedestrians
Every motorist on the roads and highways in New York must demonstrate that they have enough knowledge of the road rules and regulations, that they can protect themselves and other road users. The same is expected of pedestrians. Many people walking on the streets and roads assume that they always have the right of way. However, failure to follow the rules of the road finds many pedestrians shouldering the blame for any accident that they are involved in, and this can result in their loss of some or all their rights to seek compensation.
Their Rights
Pedestrians in NY have the right of way when they are on sidewalks or at a crosswalk. Drivers should be alert when approaching a crosswalk, whether they have a traffic signal or not. Pedestrians must abide by the traffic signals at crosswalks that indicate when to cross or allow cars to pass. However, motorists must respect the fact that pedestrians have the right of way at any time when they are at crosswalks that have no traffic signals. A pedestrian can walk along roadways if no sidewalks are available. The motorists are expected to be attentive and looking out for pedestrians. They should be extra alert when in places kids are present.
Their Duties
Pedestrians are required to cross the road at a crosswalk instead of when at any random point. They are expected to walk on a sidewalk if it is available, and if they are to use a road that does not have a sidewalk, then they must stay on the furthest side of the road while walking in the direction of oncoming traffic. Pedestrians should not walk on toll bridges or highways.
They should always be vigilant when in the streets and never attempt to cross a road when the crossing appears busy or dangerous. People should never think that oncoming vehicles will slow down for them. Motorists might legally have the duty of care that they must exercise towards pedestrians, but pedestrians also have the responsibility of keeping themselves safe.
How Can a Pedestrian Reduce Their Chance of Being Struck by a Car?
A pedestrian can be considered to have acted in an unsafe manner by ignoring traffic signals, jaywalking, or any other behavior that puts them at risk. Such conduct can have them partly or entirely at fault for any accident that occurs. According to comparative negligence rules used in NY, some pedestrians who are partly to blame might qualify to make a claim but will be entitled to partial compensation depending on their level of liability for the accident.
Keep in mind that drivers are not always responsible for pedestrian accidents in Rochester, New York. Some motorists might show that they couldn't avoid hitting the individual because he or she was behaving in an unpredictable manner that was unsafe. Some examples of such behavior or actions include:
Walking on a highway, toll bridge, or in a prohibited area
Stepping out into the road or street before checking for oncoming traffic
Ignoring traffic signals and breaking pedestrian laws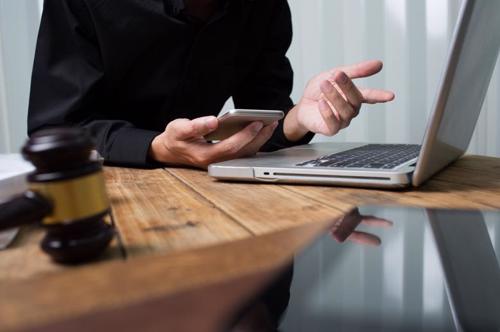 If a pedestrian is found to shoulder some blame for the collision, then this can limit or invalidate their compensation claim. If you are involved in a pedestrian accident, it is wise for you to be aware of your rights and responsibilities so that you know what to do next and ensure that you secure your chances of recovering your compensation. Motorists and pedestrians must act responsibly when on the roads; they must be observant of those around them so that they low the chances of accidents happening.
By abiding by the rules of the road, you are less like to be at fault when you are involved in a pedestrian accident. Nonetheless, working with an experienced Rochester pedestrian accident attorney will better your chances of winning your case and recovering your damages. Our lawyers will help you navigate the various hurdles that are within the legal system.
Is There a Time Limit for Filing a Pedestrian Accident Claim in Rochester?
An adequately processed claim has the best chances of getting awarded the maximum compensation. For this to happen, it not only must have the backing of enough evidence but also be file promptly. That is why the days and weeks following the accident are an essential element in you winning your claim. The law places a time lime of 3 years within which you are required to file your pedestrian accident claim. If the matter is to be submitted as a 'no-fault' case, then you have a time-window of 30 days.
To take away any guesswork in how to go about this, you should work closely with a reputable and experience personal injury lawyer. At Cellino Law, we have a team of aggressive attorneys who take you through what you are required to do so that you maximize your chances of getting the maximum compensation.
Call our Rochester, NY personal injury firm today at (800) 555-5555 and begin the process of seeking compensation for your injury. We will take care of all the hassles of dealing with the defendant's insurance providers and attorneys with their aggressive scare tactics.
I am writing to let you know what an outstanding job George Gridelli did for me in my personal injury lawsuit. His professionalism and expertise were evident at our first metting and he and his paralegal Diane D'Andrea took care of me as if I was a friend and not merely a client. They both went above and beyond for me in so many ways that it would be too numerous to list and I am grateful to have had such an exemplary team represent me. When working with George and watching him in court he personified to me what a lawyer is supposed to be - an honest, extremely compentent man who helped guide me through the legal system. I could not have obtained better representation anywhere else at any price. To me that says a lot abut you and your firm's integrity. Thank you again for representing me and for having such stellar individuals working for you! I will continue to recommend your firm.

Carol

I highly recommend Cellino Law to anyone involved in a car crash. I worked with Michael Lovecchio, and had a wonderful experience given the circumstances. He was very attentive, and got the best possible outcome I could have wanted.

Susan

Thank you for your help in settling the case of my father's accident. I could always count on you to answer my questions honestly and in terms I could understand. If all lawyers at Cellino Law are like you, I understand why they are an A-1 law firm.

Bedner

My experience during the time of negotiations was extremely positive. Josh Sandberg handled my lawsuit with the utmost integrity. He returned all my phone calls in a timely manner and answered all my questions. Josh made things less stressful. I would highly recommend Josh and the entire staff at Cellino Law.

Arthur

I am writing this letter to say how much I appreciate your services pertaining to my case. Your injury attorney took a hands-on approach and left me fully informed at all times as to where my case was going as well as how much ground we had to cover; leaving the final decisions in my hands but making sure that I knew all of the risks involved in the choices. I have dealt with a few law firms in my life on various different cases and this is the first time that I never had to call and/or track down my lawyer… because of this, I have and will continue to recommend Cellino Law to my friends and associates.

Denise

Joe and I just wanted to send you this note thanking you for the professional way you handled our lawsuit. Your kindness was extremely appreciated in a very difficult time. When we found out the people that caused the accident had no insurance, we thought our chances of receiving any settlement was nonexistent. Once we met with you and released you were able to help us our minds were put at ease. Your aggressive manner of handling the case exceeded our expectations. Please feel free to use us as a reference. Thank you so much and best wishes,

Danielle and Joe