If you or one of your family members have sustained a traumatic head injury, brain injury, or concussion as a direct result of an accident you can hire an attorney to fight aggressively on your behalf and to help you receive the maximum compensation that you deserve. Cellino Law has recovered millions for victims of personal injuries all throughout New York. Learn how a skilled and experienced Rochester, NY traumatic brain injury lawyer will help you to move forward after your accident. Contact our attorneys today to obtain a free evaluation of your case.
After a traumatic brain injury, the victim can endure life-changing consequences. After such an injury, they may never be able to return to work. The victim's physical abilities or personality may change. They may require support, long-term care, extensive and special treatments, along with several other resources to assist the patient on their road to recovery. If one of your family members survives a traumatic brain injury, you may also endure significant challenges.
Let our Rochester, NY personal injury lawyers take on your case. If another party was negligent and it resulted in an accident and you sustained a severe brain injury, you should obtain compensation to make sure all of your requirements are met. At Cellino Law, our personal injury lawyers fully understand the significant impacts a traumatic head or brain injury can cause to you along with the rest of your family. This is the reason why we are so passionate about recovering the highest possible compensation for victims of such injuries.
What Is a TBI (Traumatic Brain Injury)?
A TBI or traumatic brain injury is described by the Mayo Clinic as damage or trauma that occurs to the brain. Traumatic brain injuries occur when the skull and the brain collide. Each year, these types of injuries result in about 275,000 hospital stays along with around 52,000 deaths. These injuries occur during different types of impacts such as playing sports, violent acts, and automobile accidents.
There is a space between the skull and the brain. For this reason, when someone is involved in an automobile accident, in some cases it is not only the victim's neck that will snap back. The brain may also move inside the skull which can result in injuries.
If the brain shakes inside your skull it can cause your brain to bruise, bleed, or result in torn tissues. A TBI is often classified as a highly serious condition that can be difficult to identify since the injury is usually not visible. These injuries range from common and easy to recognize brain injuries like concussions onto the ones that are not easy to detect such as Diffuse Axonal Injury, Hypoxic Brain Injury, and Anoxic Brain Injury. Regardless of the type of brain injury, it's not something that you can deal with easily, and recovering completely is not something that is guaranteed.
What Are the Causes of Traumatic Brain Injuries?
In most cases, a brain injury occurs due to trauma to your head, especially when your head impacts with objects such as a windshield or the ground. Here is a list of some of the more common causes related to traumatic brain injuries:
Unfortunately, certain people that have sustained a TBI will die. The Centers for Disease Control and Prevention stated that from 2006 to 2010, car accidents and falls were 2 of the top leading causes of deaths linked to TBI's. The main cause of death linked to traumatic brain injuries of people between the ages of 5 and 24 was caused by car accidents, while the main cause of death for individuals 65 or older was caused by falls.
If you have recently sustained a traumatic injury or you have lost a loved one in an accident, contact Cellino Law at (800) 555-5555, to schedule your free consultation.
How Are Traumatic Brain Injuries Diagnosed?
There are various tests that healthcare providers use to assess the physical condition, nerve functioning, consciousness level, and the brain functioning of the individual to diagnose a traumatic brain injury. Here is more information on the type of tests used to diagnose TBIs:
Diagnostic Imaging
When a doctor suspects that a patient has TBI, images of the brain can be obtained using an MRI, CT-scan, or PET scan to see the injury more clearly and to provide the necessary treatment required.
CT-scans which stands for Computerized Tomography, involves the use of an X-ray that generates a cross-sectional, 360-degree image of your brain. CT-scans can display bleeding, bruising, along with other forms of damage to the brain.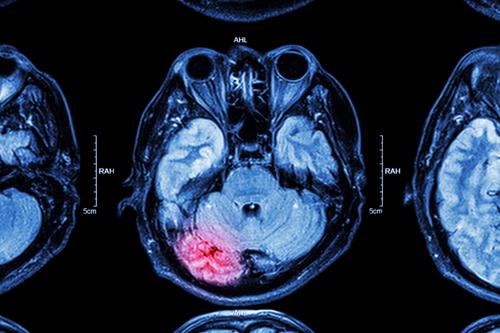 MRI, which stands for Magnetic Resonance Imaging, uses strong magnetic fields and radio waves that create images of your brain. When compared to CT-scans, MRIs can produce images of your brain in more detail.
The PET scan, which stands for Positron Emission Tomography, uses a tracker that involves a substance that is radioactive that can identify damages or diseases in the brain. The PET scan can also show the doctor how the brain is currently functioning.
GCS – Glasgow Coma Scale
This involves the ability of the patient to move, speak, and open or close their eyes which is measured by what is known as the Glasgow Coma Scale. The responses of the patient in each category are then rated by the health care provider which results in a score. The total score indicates the severity of the injury to the brain. In most cases, scores of 13 or higher is an indication of mild TBIs. A score of 9 to 12 indicates moderate TBIs, while a score of 8 or less can indicate a traumatic or severe TBI.
Physical Evaluation
When a doctor suspects that a patient is suffering from a TBI, the patient will undergo one or many tests conducted by specialists to identify the patient's cognitive, motor, and communication skills. These specialists commonly include:
Neuropsychologist
Occupational therapist
Speech-language pathologist
Physical therapist
Once the impairments are evaluated and identified, each specialist will recommend the appropriate rehabilitation treatment to assist the patient to get closer to normal or improved cognitive functioning.
Even though certain traumatic brain injuries may require involved care when compared to others, the victims that go for an immediate diagnosis along with medical treatments often ensure that they are receiving the care that they need. If you or your loved one has suffered a TBI or your loved one has died in an accident, contact a traumatic brain injury lawyer at Cellino Law in Rochester at (800) 555-5555 to obtain your initial consultation for free.
Types of Traumatic Brain Injuries
Depending on how the brain experienced trauma, different parts of your brain may be affected. There are certain types of TBIs that will subside quickly and may only require limited rest and treatment. Unfortunately, some TBIs are permanent and will require more intensive and long-lasting treatment.
Here is a list of the most common types of TBIs:
Closed TBI
This is an outside force to your head. These injuries do not include the skull breaking. The closed traumatic brain injuries are usually classified as mild (concussion), moderate, or severe.
Penetrating TBI
This injury occurs when an object penetrates the skull and the outer or dura meninges layer (membrane of the brain) is compromised.
Diffuse Axonal Injury
This occurs when the brain has shifted rapidly in the skull which results in the axon or connecting fibers in the brain to twist or tear.
Coup-Contrecoup Injury
This injury results in bruising patterns to the tissues in the brain on the other side of your head along with the impact site.
Skull Fracture
Disruption or fragmenting of your skull that can result in brain damage or an infection.
Intracranial Hematoma
This occurs when a blood vessel ruptures which causes blood to start collecting inside your brain tissue or empty spaces in the brain.
If your loved one or you has experienced a severe brain injury that was caused by an accident, contact a traumatic brain injury lawyer near Rochester, NY at Cellino Law for your no-obligation consultation at (800) 555-5555.
Signs and Symptoms of Traumatic Brain Injuries
Regardless of the accident type that has resulted in a TBI, it can severely impact your normal way of life. You could suffer from symptoms that last for many months or years. These injuries could affect many things in your life from being able to work to sustaining healthy relationships.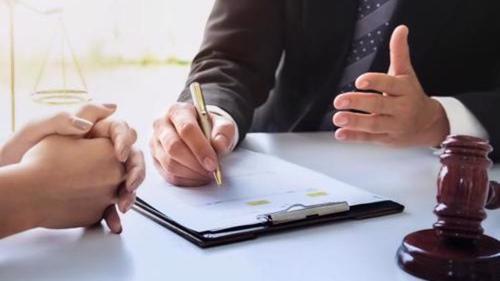 Our experienced lawyers at Cellino Law know about the lasting devastation and trauma that traumatic brain injuries can cause. Our law firm is highly focused on our practice of nationally providing victims of brain injuries with the legal representation that they deserve. If you have experienced an injury to your head caused by an accident, then you may be able to go after compensation. To find out more, don't hesitate to contact us today.
Brain Damage: Typical Symptoms and Signs
The brain is extremely complex, which means that each individual can display different signs or symptoms of damage. To suffer a brain injury may not involve you losing consciousness. Some of the symptoms can appear quickly, while there are others that may not become evident for a few days and sometimes weeks after the accident. Here are a few common indications of brain injuries:
Tremors, dizziness, nausea
Impaired gross or fine motor coordination
Problems with your hand-eye coordination, or impairments with spatial orientation
Aggressive behavior regarded as unusual
Problems with recognizing faces and locating objects visually
Lack of control over your voluntary movements
Slurred speech or losing your abilities to speak clearly
Changes in your mood such as a feeling of sadness, irritability, and anxiety
Changes in your sexual drive or function
Vision changes or hallucinations
Difficulties with reading and/or writing
Having issues with concentrating, remembering, or solving problems
Low-grade chronic headaches
These are only a few of the signs. If you have started to experience a new behavior, memory, sleep, or motor skill symptom after your accident, seek medical assistance immediately and contact our law firm for legal representation.
In What Way Can Your Life Change After a Traumatic Brain Injury?
The results caused by TBIs can vary greatly. However, in many situations, victims may need to face having to learn to cope and manage a permanent physical or mental impairment that they have suffered.
The consequences of a traumatic brain injury can be short-term or long-term and can have an impact on the following:
Motor skills and coordination, such as grasping and holding objects, balance, and posture
Mental health and behavior that can include acting out, a change in personality, anxiety, or depression
Communication skills which often include speech, expression, or understanding.
Sensory processes that include memory skills, concentration, and reasoning
Traumatic brain injuries also often result in causing significant financial problems for the person that sustained the injury or their whole family. Drastic medical treatments might be a requirement for your TBI to manage your condition which can quickly become extremely expensive. At the same time, TBI effects along with the disabilities linked to these injuries might mean that you can no longer work, or the ability to advance your career in a way that you might have expected.
You may also find it extremely difficult to perform your usual day-to-day tasks or participate in the activities that were once a consistent part of your life prior to the accident.
How To Prove That You Have a Traumatic Brain Injury Case
To prove that you have suffered a traumatic head or brain injury, extensive and effective resources become important, such as the experience and expertise of medical experts and specialists. In certain instances, you may not be aware of the extent of your injuries until it is too late. This is the reason why it is so important to see your doctor for a complete check-up directly after your accident.
At Cellino Law, we have access to a few of the top accident and brain injury authorities. We use their knowledge and skills to develop your strong claim. This will include the current value of your injuries, projected expenses for the future to accommodate long-term medical treatments, your loss of income, and so much more.
Why Should You Hire an Attorney for a TBI Claim?
Cellino Law is well-known for the finest and most experienced injury attorneys. We have used a highly selective process in hiring our lawyers which have paid off. Collectively our team of professionals has won a significant amount of cases. We also manage to settle many claims "out of court", which saves our clients time, money, and lots of hassles. Our attorneys have prosecuted various forms of cases that involve personal injuries. Our experience when it comes to negotiating will help to lower the financial burdens that your injuries have caused.
We examine all options with you and we will explain to you in detail what you can expect when you work with our law firm and whether you are likely to win your case in or out of court. Our law firm has already secured more than $4 million for our clients that have become victims of injuries caused by negligence in car and motorcycle accidents. You can use a lawyer to help you through this traumatic process. Contact our compassionate team today and allow us to honestly and realistically evaluate your case.
What Type of Compensation Can I Expect for My Traumatic Brain Injury?
Financial awards regarded as substantial are commonly received by many victims of brain injuries, especially when they are seriously incapacitated and the fact that they have to face significant medical costs due to such injuries.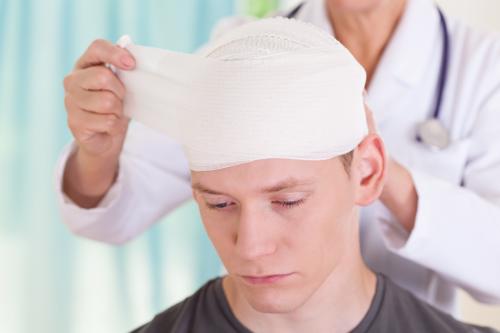 The compensation that you receive from a settlement or verdict for your head or brain injury is going to depend heavily on the specific details of the case, the severity of your injuries, and the impact that the injuries have had over your life. Potentially a case could be worth thousands or in some cases even millions of dollars. You might be eligible for the following types of compensation:
Lost wages
Your medical bills and costs including any long-term care costs when applicable
Replacement services
Punitive damages
Losing your ability to earn a living
Pain and suffering
If you are interested in finding out the worth of your case, contact the personal injury attorneys at Cellino Law in Rochester, NY, to obtain a scheduled consultation for free.
Call a Rochester Traumatic Brain Injury Lawyer at Cellino Law Today!
If you have recently sustained an injury to your brain caused by an accident in a car or a slip-and-fall injury, or any other type of accident, you might soon discover that insurance carriers are not interested in what is best for you. Regardless of the type of head or brain injury, you have sustained, the goal of insurance adjusters is to pay the minimum amount possible for the claim.
Many insurers might try to downplay the severity of your injuries or they may even go as far as claiming that you already have a pre-existing condition. They may even challenge the type of impact that the head or brain injury has caused to your life while putting pressure on you to accept a minimal payout.
Never allow any insurance adjuster to threaten or blackmail your well-being and your future. Our personal injury attorneys in Rochester, know that the outcome of any victim of a personal injury is very important, and we never take these cases lightly. Call our Rochester, NY injury firm today at (800) 555-5555 to get your injury claim started.
Cellino Law and more specifically my attorney, Gregory V. Pajak, Managing Attorney, and as a whole the Cellino Law Firm and its organization. This is by far one of the most professional law firms and attorney I have ever engaged with and retained in my 35 years. The level of professionalism goes beyond words, the care and constant engagement with me as the client was touching. I was never ever just treated as simply a CASE with potentially a significant dollar number attached to my file. I was engaged regularly, Tracey (Ass't) and Greg always made sure to remain constant, as well as consistent in overseeing that my case was handled properly and that it did matter in many ways - ensuring that the end result(s) would be fair and reasonable to my case/injury. The regular follow-up calls were very satisfying, knowing that you're involved in your case matters significantly AND always. One of my main items to recognize Cellino Law and Gregory is that whenever I called, I was able to get through to speak directly to my Lawyer and he would answer any if not all of my questions in a very professional and genuinely caring manner. I always felt cared for and protected legally and more importantly, I was made feel as a human being that was being cared for and always keeping me abreast of all matters connected to the case. There was never a point I felt let down, on the contrary -the level of service was "STELLAR". Greg is the consummate professional, a 'role model', if you will, for what other attorneys should strive to become when dealing with their clients.

Anthony

I highly recommend Cellino Law to anyone involved in a car crash. I worked with Michael Lovecchio, and had a wonderful experience given the circumstances. He was very attentive, and got the best possible outcome I could have wanted.

Susan

This is to express our gratitude to you and your team in helping us and Stephanie navigate through the legal process following her car accident. We are very satisfied with the outcome and grateful for your hard work and attention to details. We fell confident that with this compensation, Stephanie will be able to move forward with her studies and her life with the ability to care for some of her health needs resulting from the injuries sustained following her car accident. Thank you very much and may God continue to bless your efforts.

Jose & Rose

Mark Kochanowicz is from far the best attorney you can have. Mark treats you like a friend more than a client. He truly cares and go the extra mile for you and your case, contacts you to update you in regards to your case and keep you informed at all times. Mark represented me twice and settled my cases for way more than I expected. I highly recommend Mark Kochanowicz because he is just the best on what he does!!! Thank you Mark!!!!

Maria

I am writing this letter to say how much I appreciate your services pertaining to my case. Your injury attorney took a hands-on approach and left me fully informed at all times as to where my case was going as well as how much ground we had to cover; leaving the final decisions in my hands but making sure that I knew all of the risks involved in the choices. I have dealt with a few law firms in my life on various different cases and this is the first time that I never had to call and/or track down my lawyer… because of this, I have and will continue to recommend Cellino Law to my friends and associates.

Denise

I am so grateful for your expertise, patience, and perseverance which resulted with such a successful settlement regarding my car accident. I also want to let you know how impressed I was with you and your firm and I won't hesitate to recommend you to anyone who needs assistance from an accident. I truly appreciated your care and professionalism. Thank you again for your kindness and support

Lisa