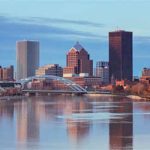 After making the choice to move your family member into one of the dozens of Rochester, NY, nursing homes, you rightly expect that his or her physical, emotional, and medical needs are being met. Your loved one should be cared for according to the best standards possible. After all, that is the very reason he or she is in the nursing home in the first place – to be cared for in a way that the family is unable to provide. S0, why would you need the services of a nursing home abuse lawyer?
Sadly, though, reports of nursing home abuse in Rochester are far too common. And even though the State of New York passed a bill in May 2021 requiring nursing homes to provide 3.5 hours of direct care to residents each day, this number falls short of the standard of care offered in many other states. This amount of time often proves to be less than enough.
If you have a family member who has suffered abuse in a New York nursing home, you have legal options. Call the Rochester nursing home abuse lawyers at Cellino Law today for a free consultation at (800) 555-5555. We are here to help you and your family understand your legal rights after a loved one has suffered from nursing home abuse at a local assisted living facility.
What is Nursing Home Abuse?
As with any type of elder abuse, abuse at nursing homes can come in various forms, not only physical and sexual. Emotional abuse, which may involve screaming, aggression, manipulation, and intimidation can traumatize the resident even if there are no physical marks left on the body.
Financial abuse is another common type of elder abuse that might not be easy to see on the surface. Residents in nursing homes or care facilities might find it challenging to manage their accounts and finances and can often be forgetful. A seemingly kind and helpful staff member might try to take advantage of the opportunity to gain access and control over a resident's accounts for personal use.
Unfortunately, many victims of nursing home neglect and abuse are unable to advocate for themselves or even report the abuse they are experiencing. This may be due to either physical and mental limitations or fear alone.
Our legal team at Cellino Law has experience with nursing home abuse and related practice areas. We have been fighting for personal injury victims in Rochester, NY, for over 60 years. Call us today for a free consultation to learn how we can protect your legal rights in the case of nursing home neglect or abuse.
What Leads to Nursing Home Negligence?
Not all abuse is done intentionally, but that does not mean it is not serious. While not done with malicious intent, negligence (one form of possibly unintentional mistreatment) at a Rochester, NY, nursing home can still result in serious harm to the resident.
Understaffing
Staffing remains a sizable concern for nursing homes and assisted living facilities. Many nursing homes are severely understaffed, resulting in problems for the residents and increasing chances of neglect.
A lack of sufficient staffing can force the on-shift staff to be rushed or behind schedule, resulting in a disruption of regular care. Even tasks such as bathing or personal hygiene can be put off or neglected.
Long work hours
Some staff members may work long shifts of 12 hours or more. As with anybody, fatigue and lack of sleep can lead to poor decision-making and an increase in mistakes. Unfortunately, these mistakes can result in the injury of a resident.
Insufficient training or supervision
In an attempt to cut costs, a facility might be inclined to hire workers with less training and experience for lower wages. Or else, the appropriate level of supervision is missing, meaning that potentially harmful mistakes are not caught.
When you work with the team at our Rochester law firm, our lawyers can investigate these potential causes of neglect related to your case to determine who can be held liable for the abuse of your loved one.
What are the Signs of Nursing Home Abuse and Neglect?
Knowing what to look for is important so you can keep your family members safe. Here are some signs you can watch for that may indicate that your relative is a victim of nursing home abuse or neglect:
Anxiety and depression
Change in behavior
Strange financial charges
Infections
Bedsores or lack of hygiene
Unexplained weight loss
Bruises, fractures, or cuts
Being alert to these signs can help you identify abuse as early as possible so you can protect your family member. Reporting nursing home abuse in New York keeps the facilities and staff accountable for their actions and for how they treat the residents who rely on their care. Not only that, but reporting abuse also helps to protect and empower other residents of the facility who may be experiencing mistreatment as well.
Who Can Be Held Liable For Nursing Home Abuse in Rochester, NY?
Besides the facility itself, there are various health care workers and staff members who could be held liable for mistreatment, such as:
Registered nurses
Nursing aides
Caregivers
Contractors
Maintenance staff
If you suspect that your family member is the victim of abuse at a care facility, contact Cellino Law today for a free consultation and legal advice. For over 50 years, our clients have put their trust in our lawyers to help make a difference in their lives.
What Can a Nursing Home Abuse Lawsuit Accomplish?
After a free consultation with one of the Cellino Law personal injury lawyers at our Rochester law firm, you may decide that a lawsuit is necessary. While we understand that it is impossible to erase or undo the effects of abuse suffered by your loved one, a successful Rochester nursing home abuse lawsuit or claim can result in many benefits and play a large part in making sure justice is served for your loved one.
Receiving fair financial compensation
The medical attention and treatment after a personal injury or illness caused by nursing home abuse can be costly. There may also be additional expenses required in order to transfer your loved one to another facility after the abuse. Compensation can be pursued for these expenses as part of a nursing home abuse lawsuit.
Improving nursing home conditions
A facility may have already received warnings or complaints but failed to implement the necessary changes. Unfortunately, some nursing homes are not willing to make improvements until there are financial repercussions for their actions. When negligent facilities or staff members are held accountable for their abuse and neglect, this can improve future conditions for other Rochester nursing home residents.
Contact the Rochester Nursing Home Abuse Lawyers at Cellino Law Today
There are many steps involved in successfully building a nursing home abuse lawsuit or claim. Case information is investigated, evidence is compiled, liable parties are identified, and damages are evaluated.
When you work with our Rochester nursing home abuse lawyers, your attorney will waste no time in building the strongest case possible in accordance with New York law. It may not even be necessary to take it to trial.
During a challenging and stressful experience, working with an experienced lawyer can offer you a measure of peace of mind while you are busy caring for the needs of your loved ones. You can focus on what you need to do, while the legal team at Cellino Law can hold the nursing home accountable for the harm caused your family member. We can help you get the highest compensation available for your claim or lawsuit.
Don't hesitate to contact us today for a free consultation and case review. Our Rochester personal injury attorneys have extensive experience and resources to help fight your case. More than that – we are here to provide you with helpful legal advice so you can better understand your legal options after your loved one has suffered abuse or neglect in a nursing home.
Tim Cellino handled my case beautifully. He is very knowledgeable and patient with all my questions. He kept in touch with me through out my ordeal. Tim also got a settlement for more than I expected. I highly recommend Tim Cellino!

Jayne

Thank you for your time, effort, and hard work on my case. I appreciate your expertise and compassion. I never experienced what I went through and I would have been completely lost without you.

Martha

My experience during the time of negotiations was extremely positive. Josh Sandberg handled my lawsuit with the utmost integrity. He returned all my phone calls in a timely manner and answered all my questions. Josh made things less stressful. I would highly recommend Josh and the entire staff at Cellino Law.

Arthur

I really just wanted to say thank you so much for taking my case, answering all my questions, and mostly for being very patient with me. I feel that without you and Roza I would not have been able to get anything at all. I hope to never need a lawyer again, but if I do I will definitely want you both working for me. Again thank your for you hard work, time and patience.

Veola

I can only say great things about my attorney Allan Silverstein. He is professional, he calls back right away, he keeps me informed, and makes me feel comfortable as this entire ordeal is stressful. I have total confidence in his ability to handle whatever comes his way. He is no nonsense and very good at his job. Thank you Allan... he is a true asset to the team!

Mrs Steward

I want to thank your law firm for settling my lawsuit where others failed. You treated me with the utmost respect and care, because of your law firm the dream of owning my own home finally came true. For the first time in a long time, we're living out our dream home. Thank you a million times over. Thank you for making my dream come true.

Marcy