Riding a bicycle through Melville's streets can be a traumatic experience. That is because generally, the focus of drivers is high on other cars and traffic signs. On the other hand, because bicycles are small and lack an engine, it increases the likelihood of other drivers not seeing them. In other words, the chances of being in a vehicle's blind spot while on a bicycle are high. In most cases, a driver will make a turn without realizing a bicycle is closeby.
Although today riding a bicycle is considered to be highly dangerous, it is still legal for a cyclist to ride on the streets in New York. This simply means that those who own a bicycle are allowed to ride on the road just like a vehicle owner. However, in an accident involving a bicycle and a vehicle, the vehicle driver is generally held responsible.
At Cellino Law, we have handled hundreds of cases involving bicycle accident injury cases. Our Melville bicycle accident lawyer's primary goal is to protect the rights of a bicycle accident victim and ensure they receive the monetary compensation they truly deserve. As such, we work hard to ensure the negligible driver is held accountable. Contact our personal injury lawyers in Melville at (800) 555-5555 and schedule your free consultation session.
What Causes Bicycle Accidents?
There are so many scenarios that can result in bike accidents, some of the most common ones include:
A Driver Failing to Yield When Making a Turn
It is the responsibility of any vehicle driver to ensure there is no traffic when making a left-turn. It does not only include other vehicle drivers but pedestrian and bicycle riders. However, the sad truth is that many drivers do not pay attention to other road users, aside from other vehicle users. Because of this, it results in a serious accident or collision.
On the other hand, turning right while in front of a bicycle is dangerous as well. This is because it is very easy to forget checking your vehicle's blind spot, which could result in a serious accident. In most cases, drivers have a perception that they can turn in front of the bicycle, while in the process miscalculating the distance and really believing they can pass them easily. This is a very dangerous maneuver because many cyclists do not have the time to maneuver or stop.
Crossing Bike Lanes
There is a reason why bike lanes have been designed and designated for bicycle riders alone. Their primary goal is to protect a cyclist. However, too often, drivers fail to take this into consideration and end up crossing the bike lanes, which can result in serious injuries in case of an accident.
Failure to obey traffic signs (like stopping at a stop sign) is another factor that causes many accidents. Road signs play a huge role on the road, and Melville is no different. A driver is expected to slow down while approaching stop signs and roll through. If a driver disregards these signs, more often than not, they will be involved in an accident.
Opening Car Doors
If a driver is not paying attention while opening the doors of their vehicle, they may swing it right into a cyclist's path. It has been reported that these accidents may result in severe injuries to the cyclist.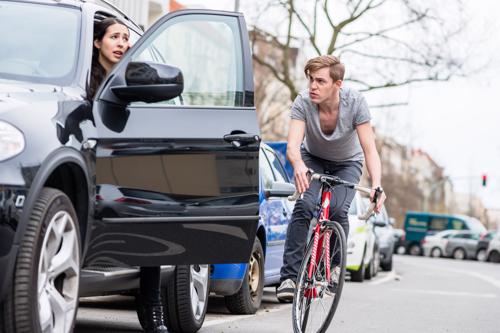 Driving too Close to a Bicycle
Another bicycle accident can be caused when a driver pulls up behind a cyclist without leaving enough space for reaction, in case of anything. Oftentimes, this happens when a car driver is in too much of a hurry. In such a situation, if a cyclist is forced to stop unexpectedly, it could result in a very serious and damaging accident. This is why vehicle drivers are forced to leave enough space between their vehicle and other road users, including bicycles.
Driveway Exits
Whenever a driver exists from their driveway, more often than not, they are not looking for bicyclists but focusing on getting their vehicle on the road. As such, cyclists often end-up being overlooked.
Driving Aggressively and Speeding
Excessive speeding and aggressive driving are all recipes for disaster. Both of these factors end up causing road rages, failure to yield, and life threatening accidents. Most drivers become aggressive when they have to wait for a cyclist, while they are in a hurry. As a result, they end up passing them too close or follow them closely. In case of an accident, things may end up badly, leading to life-threatening injuries. Excessive speeding is the leading cause of bicycle to vehicle accidents.
Distracted Driving
Paying close attention to the road is a requirement for all drivers using public roads. However, the sad truth is that many drivers end up being distracted with devices like GPS, smartphone, or car radio. In fact, distracted driving is the leading cause of accidents on the road in America.
Intoxicated Driving
Driving while under the influence of a substance does impair the ability to drive greatly. As such, driving while under the influence of alcohol or drugs makes it a challenge to focus on the road and reduces a person's reaction time. For this reason, the chances of an accident occurring increases.
Well, the truth is that it does not matter the reasons for the accident; most of them end up being life-threatening cases. Contact our bicycle accident lawyers in Melville if you have been involved in a bicycle accident. We will book a non-obligation free consultation, where you will get to learn more about the right legal action to take and the amount of compensation you can receive.
What are the Most Common Injuries Associated With Bicycle Accidents?
Bicycle accidents can result in many types of injuries. However, below are the few common you will see after a bicycle accident:
Head or Brain Injury and Trauma
In many accidents involving a bicyclist, there can either be head or brain-related injuries, and it is often caused when they fall headfirst on the ground or hit an object with their head. This may result in concussions, brain injury, fractured skull, and much more. The sad reality is that such injuries may result in permanent disability.
Spine Injuries
Bicycle accidents may result in either full or partial paralysis due to spinal cord injuries.
Broken Bones and Fractures
It is not extraordinary to find fractures and broken bones in a bicycle accident. The fractures and broken bones may occur in the lower extremities like in the knee, hip, foot, pelvis, or saddle. It may also occur in the collarbone and even facial bone.
Strains, Dislocations, and Sprains
A collision or accident can easily damage the musculoskeletal system. The good news is that such injuries are short term, and a victim can make a full recovery.
Internal Organ Injuries
If either or both the abdomen and chest experience an impact, some internal organs may be damaged or experience internal bleeding. It is important to note that internal damages take longer to heal. In some cases, it may lead to permanent damage.
Soft Tissue Injuries
Soft tissue injuries are quite common in bicycle accidents and often include injuries such as contusions, bruises, abrasion, lacerations, and other skin or soft tissue injuries. Although these injuries appear to be mild, they are quite painful. A victim may miss work due to hospitalization as they are recovering.
According to a National Highway Traffic Safety Administration report, bicycle-related accidents death account for about 2%. The deaths are often caused by brain and internal injuries. According to the same report, the chances of getting head or brain injuries reduce significantly by wearing head protective gear. Nonetheless, the helmet will reduce the seriousness of the accident, but a person will still experience some kind of injury.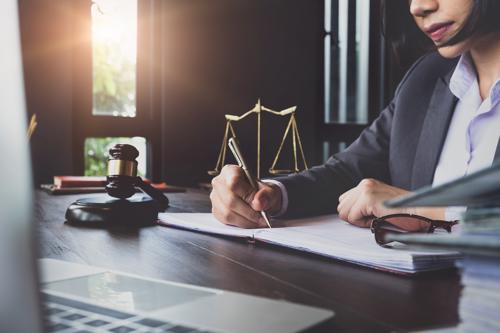 In other words, it is not a full-proof protective gear, but only limiting the effects of the impact. Being aware of the traffic and identifying possible accidents is the only way to protect yourself against any injury. It is wise to always follow traffic laws to reduce accidents.
What are New York's Bicycle Laws?
The truth is that the majority of bicycle accidents are preventable. This can be done by encouraging vehicle drivers to obey traffic rules. Traffic laws are there with a reason – one of the reasons being; helping to prevent accidents, loss of life, injuries, and improve road safety. Therefore, when a driver obeys these laws, everyone else is going to be safe and can easily predict the next move.
On the other hand, as long as you are on the right side of the law, you will not be held liable for any accident. You may even be able to get a greater settlement if you follow the law. New York laws that govern bicycles in the state include:
Helmet Laws
New York State law indicates that bicycle riders and passengers under the age of 14 years must wear a helmet that meets both the federal and state safety standards. According to the New York Vehicle and Traffic Law section 1238, a person who is not wearing head protective gear may or may not affect their chances of getting compensation.
Bicycle Riding Locations
According to New York State laws, cyclists must ride based on traffic flow and are required to stay as close as possible to the right-hand side of the road. If there is an obstacle such as debris or garbage, the cyclist can then move inward and ride along with the traffic. However, New York Law prohibits cyclists from lane splitting.
Lane splitting is a technique where a cyclist rides between 2 lanes of traffic. It is also illegal to ride on the sidewalks in Melvillestreets, not unless there is an official sign. Where there are bicycle lanes, all cyclists are required by law to follow the lade and cycle within its boundaries.
Intoxication
It is interesting that New York State law does not define a bicycle as a vehicle. For this reason, there are no laws that govern the legalities of cycling while under the influence of toxic substances. As such, it is up to law enforcement to govern or determine the legalities of whether or not to cite a cyclist for riding while under the influence. If there is an accident involving an intoxicated cyclist, they may in part be held responsible for the accident, and the compensation amount will be reduced.
Just because you have broken the law in New York does not mean that you are automatically responsible for the accident. This is because the state's law relies on what is known as 'Comparative negligence.' Generally, according to the law, each party is assigned a percentage of fault, which will basically affect the compensation amount. With this law, even a person who is 99% responsible for the accident can seek compensation from the other party for the injuries.
With the help of a highly skilled and experienced personal injury lawyer in Melville, New York, you are guaranteed to receive any compensation amount you are due, even if you were the one at fault.
How Fault and Damages are Determined in a Bicycle Accident
In a perfect world, no accident would happen. However, we are not living in a perfect world, and bicycle accidents happen more often than not. In Melville, when there is a bicycle accident, one of the first questions people ask is who is at fault. This is because determining the at-fault party is very important since it is a way to determine who is liable for the accident's expenses.
In a vehicle and bicycle accident, a cyclist is a person or party that will experience the most severe injuries. However, regardless of this fact, drivers are not always at fault. In order to determine the party at fault, a complete and detailed investigation must be conducted. After investigations, the responsible party will be held accountable.
It is wise to note that based on the evidence and information collected, a cyclist is partly responsible for the accident. A good example is when a bicyclist is riding while under the influence of toxic substances, not obeying traffic laws, or on the wrong side of the road.
Therefore, in such a situation, the responsible party may be held liable for the accident. Also, a company that has made a defective product can be held responsible if the cause of the accident was due to a failure in that part. However, in this case, concrete evidence must be produced to show the accident occurred due to a failure in that part.
How Can a Bicycle Accident Lawyer Prove Liability in Melville?
The first step to take after the accident is seeking immediate medical attention. After this, it is wise to seek the services of a professional and skilled lawyer. The lawyer will help in investigations and litigation matters. In many accidents, there are many contributing factors rather than a single cause of the accident. Depending on the circumstance, a fault may be placed on both parties. If there is more than one person, a lawyer will help you pursue proper compensation for the injuries suffered from all parties.
It is your legal right to seek financial compensation from all at-fault parties for the accident. As such, carelessness or negligence behavior may make you entitled to receive compensation. You can seek compensation from the following parties:
Public transport
Government entities
Commercial driver employers
Defective parts from manufacturing entities
Pedestrian or people walking
Other bicycle riders
Other road users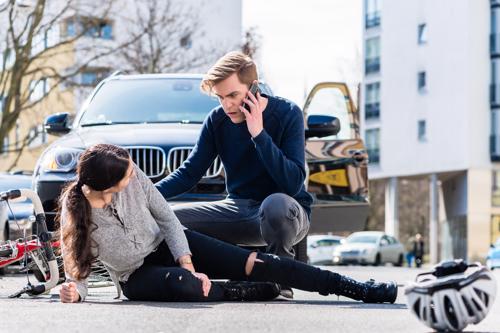 By contacting our highly skilled and experienced lawyers in Melville, you will not only receive free initial consultation service but also get to learn more about your legal options. At Cellino Law, we offer personalized service based on a careful review of your case. Thereafter, we will seek your approval to start the process of seeking compensation for you.
What if the Other Party Say You are At-Fault for an Accident?
Whenever you begin to seek compensation, both the insurance company and driver will try as much as possible to blame you for the accident. They are attempting to place some blame on you so that they can pay as little compensation as possible. Of course, in most cases, these claims are false, and often no way to prove the claim. Do not worry about the insurance company or the other driver; we will help you get the compensation you need. All it takes is one phone call to receive help.
It does not matter if you are partially responsible for the accident, at Cellino Law, we have a team of highly experienced professionals who will help you receive monetary justice. Remember, New York is a comparative negligence state and, therefore, possible to receive compensation for your injuries. In other words, you may still receive compensation even when you are partially to blame for the accident.
Compensation is assigned based on the percentage a victim is found to be at fault. Therefore, to receive the highest possible amount, the fault percentage must be reduced. We at Cellino law, we will help you do that.
File Your Claim With a Melville Bicycle Accident Lawyer
To get fair compensation, allow our Melville injury law firm to assist you through the process. With just one call, our lawyers will evaluate your case, review the details of your case, determine the maximum amount you are liable to receive, and then pursue justice for you.
I am writing to let you know what an outstanding job George Gridelli did for me in my personal injury lawsuit. His professionalism and expertise were evident at our first metting and he and his paralegal Diane D'Andrea took care of me as if I was a friend and not merely a client. They both went above and beyond for me in so many ways that it would be too numerous to list and I am grateful to have had such an exemplary team represent me. When working with George and watching him in court he personified to me what a lawyer is supposed to be - an honest, extremely compentent man who helped guide me through the legal system. I could not have obtained better representation anywhere else at any price. To me that says a lot abut you and your firm's integrity. Thank you again for representing me and for having such stellar individuals working for you! I will continue to recommend your firm.

Carol

It was a great pleasure working with you on my lawsuit. You certainly gave 150% of your time and interest in settling my case and for that, I am extremely grateful. Therefore, I want to thank you very much for helping me win my settlement and wish you the very best.

Linda

Mark Kochanowicz is from far the best attorney you can have. Mark treats you like a friend more than a client. He truly cares and go the extra mile for you and your case, contacts you to update you in regards to your case and keep you informed at all times. Mark represented me twice and settled my cases for way more than I expected. I highly recommend Mark Kochanowicz because he is just the best on what he does!!! Thank you Mark!!!!

Maria

I am so grateful for your expertise, patience, and perseverance which resulted with such a successful settlement regarding my car accident. I also want to let you know how impressed I was with you and your firm and I won't hesitate to recommend you to anyone who needs assistance from an accident. I truly appreciated your care and professionalism. Thank you again for your kindness and support

Lisa

Joe and I just wanted to send you this note thanking you for the professional way you handled our lawsuit. Your kindness was extremely appreciated in a very difficult time. When we found out the people that caused the accident had no insurance, we thought our chances of receiving any settlement was nonexistent. Once we met with you and released you were able to help us our minds were put at ease. Your aggressive manner of handling the case exceeded our expectations. Please feel free to use us as a reference. Thank you so much and best wishes,

Danielle and Joe

Cellino Law is an amazing firm with a great team. I worked with Greg Pajak and his assistant, Tracey Falconer. I cannot express enough how dedicated they are. The personal attention I received was excellent; they were always available to help with questions and concerns and put me at ease in the unknown territory I found myself in. I highly recommend them to anyone needing representation. A huge thank you to them for all they accomplished for me!

Liane