Trains are a very popular mode of transportation for many people that live in New York. They assist commuters when it comes to getting around town and avoid traffic jams that are common on the main highways, especially during rush-hour. However, train tracks intersect at certain points with roads, and when both vehicles and trains pass through these intersections, accidents can happen. People that commute in New York via trains are always at risk when it comes to being involved in various types of accidents that can cause injury.
Trains are associated with many potential hazards, making it easy to sustain injuries due to the negligence of another party. In these cases, it is important to obtain legal representation and get a skilled and experienced Melville train accident lawyer to fight for the compensation that you rightly deserve. Certain injuries can result in lifelong implications when it comes to your lifestyle and your health. It is also unfair on you to face the burden and trauma of having to adjust to a new lifestyle when someone else is to blame for your accident.
Here at Cellino Law, our experienced and skilled Melville injury attorneys have extensive experience when it comes to dealing with lawsuits involving train accidents. Call us today if you are looking for superior legal representation.
Statistics for Train Accidents in New York
Over the last few years, our law firm has witnessed various forms of train accidents across New York. The more common types include car and train collisions at the intersection points along with people that have been hit by a train when they walk too close to the railway.
In the year 2019, the FRA (Federal Railroad Administration) recorded almost 5,000 train accidents across the U.S, with just over 500 that occurred in New York. 10% of these incidents resulted in fatalities, with the remainder leaving victims with significant injuries. Many of the accidents resulted from a derailment of these railroads, while others occurred due to collisions, human factors, as well as yard accidents.
Common Causes of New York Train Accidents
Every cause relating to a train accident comes down to 3 main factors. These include:
Human Error
Railroad Malfunctions
Mechanical Failure
Human errors are the main causes of train-related accidents. These usually include trains traveling at an excessive speed, engineer distractions, and failure to get the train under control. People that manage railroads and trains should constantly be alert and have the correct controls in the right place in order to avoid trains traveling at an excessive speed and derailments.
The government invested a significant sum of money over the years to repair and improve railroads, yet track defects and broken rails are still one of the main causes of derailed trains. Mechanical failures are not one of the common causes of these types of accidents, since the trains undergo regular services. However, in certain instances, engineers may not point out obvious issues where they clear a train fit to proceed, which can result in an accident.
Types of Train Accidents Our Attorneys Handle
Our experienced team of lawyers handles all types of crashes that involve trains. These commonly include:
Derailment when a train has gone off track resulting in extensive damages to people and property.
When a train collides with pedestrians and cars when the barrier lights fail and the cases when a train starts to move while passengers are offboarding.
Collisions between trains due to a faulty railroad switch.
Accidents that occur inside trains typically caused by over speeding or sharp turns.
Our law firm handles any type of train accident case, these include the accidents that happen on the Metropolitan Transport Authority, the Long Island Railroad, Subway System, Conrail, Amtrak, CSX, among others.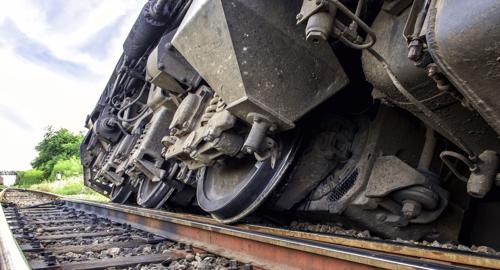 What Should You do After a Train Accident?
If you are ever involved in an accident involving a train, you may become anxious, confused, and most likely unable to decide on what you should be doing next. However, steps that are taken directly after an accident can contribute greatly to the way your compensation claim is handled. For this reason, it is important to remain calm and to try your best to follow these steps:
Immediately Call the Police
You need a statement recorded about your accident. This documentation will serve as proof when you file a claim in order to prove who is at fault. They should arrive at the scene of the accident within minutes after calling them.
Check on any Other Victims and Make Sure They Are in a Stable Condition
Injuries can vary drastically in these types of accidents, which may mean that some of the victims may need immediate first aid in order to ensure they stay alive while waiting for paramedics to arrive. Keep in mind that your own health needs to be a top priority, so avoid trying to move around if you are badly hurt. Also, try to avoid leaving the scene unless there are risks of an explosion or fire. It is vital that when the police arrive they are provided with an accurate idea of the accident scene so that they can determine liability.
Get Information From Witnesses
If there are any witnesses to the accident, make sure you take down their details and contact information. These witnesses could prove to be extremely useful when it comes to your claim. Taking down their details can assist your lawyer when it comes to contacting them when they need important information about the accident.
Record The Scene of the Accident
If you own a smartphone, take a video and pictures of the scene of the accident. Capture any important points which can include the collision point, visible damages to property, and the train and marks on the actual railroad.
Do Not Admit Fault
Even if you caused the accident, never admit that you are at fault. Rather let a skilled New York Train Accident Attorney handle the legal side of things as you may be convinced to admit fault by another party and later find out that your claim is rejected. There are always difficulties when it comes to establishing liability. If you say something wrong it might end up ruining your claim.
Seek Medical Treatment
Once you have left the scene of the accident, go to a doctor or emergency room immediately, even when you think you have no injuries. These accidents are known for leading to an internal injury that can become fatal if not treated in time. Visit a doctor immediately for a full check-up to make sure you haven't sustained any injuries. If you have sustained injuries, obtain the necessary treatment and make sure you keep every receipt and record of your doctor's or hospital visits.
Talk to an Attorney
You can now call a Train Accident Lawyer in New York and let them handle everything from here. You can guide your lawyer significantly if you have followed the steps mentioned above. Your lawyer can then accurately evaluate your case in order to establish whether the case is worth pursuing a claim for compensation.
What Type of Injuries are Sustained in Train Accidents?
The size of a train, impacting with other vehicles, or two trains colliding, increases the likelihood of victims suffering from immense and severe injuries. Passengers traveling inside a train may also sustain injuries depending on the accident type. The most common injuries usually include:
Skull Fractures
Head Trauma
Loss Of Limbs
Burns
What Type of Damages can I Expect to Receive in a Train Accident Claim?
If you sustained injuries in a train-related accident caused by the negligence of another entity, then you may be able to pursue compensation. These settlements are dedicated to returning you to your original state before your accident occurred.
The first damage type that you become eligible for is related to any injuries you sustained due to the accident. These injuries can become life-changing, with some victims never recovering from them. In these cases, the party held liable will need to pay for your present as well as your future medical bills and treatment along with the emotional trauma (pain and suffering) caused by the accident. If you are not able to return to work due to the severity of your injuries, you can also claim for loss-of-income. Other things that may be added to your claim can include child-care costs, transport costs for visits to medical facilities in the future, and costs for a caregiver if you now require such assistance for many years to come.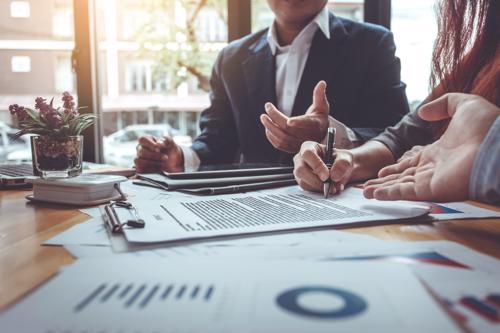 Other types of damages also include:
Punitive Damages
Wrongful Death
Loss Of Companionship
When it comes to assessing damages, it becomes important to classify the differences between non-economic and economic damages. Economic damage is measurable, real loss, and objectively provable. Non-economic damage is harder to quantify and subjective, as these types are non-monetary. In the state of New York, there is a cap on the non-economic damages to make sure they don't exceed an abnormal amount in lawsuits. The total damages amount in lawsuits involving train accidents includes a combination of punitive, non-economic, and economic damages.
Who can be Held Liable for a Train Accident in New York?
Different entities hold the responsibility of making sure a train is safe for other motorists and passengers. For this reason, a train accident that occurs due to negligence can mean that the responsible party or their insurance provider can be held responsible for any damages caused.
For example, an engineer is distracted and they fail to slow the speed of the train down in time when approaching sharp bends or when the train passes over railway crossings which results in a collision. In other cases, the driver of a car may become liable when they disregarded a crossing signal where they attempted to get over the rail at a time that they shouldn't have.
Here is a list of the entities that may become liable in a train accident case:
Railroad companies when they have not trained their employees properly. Or when they failed to ensure that the train had enough safety equipment, or checking on the rails to make sure they can handle the train.
Railroad employees when cargo was loaded incorrectly.
A construction company or the company that employs them if they failed to use the correct materials to build a railway track.
Railroad employees who were responsible for inspecting the railroads and failed to do so.
Train operating companies when they failed to train their employees on how to operate a train correctly.
A crucial step in any claim process involves determining liability. None of the entities will openly admit liability as this would mean that they would have to compensate any affected parties. This is when a skilled and well-seasoned Train Accident Lawyer in New York will collect all the necessary evidence and fight hard on your behalf to prove which entity is liable before they file a compensation claim.
How Much do Train Accident Lawyers Cost?
At Cellino Law, we work on a contingency fee arrangement. This means that we agree to represent you and only collect our fee if we win your case.
This means that you won't have to pay if we fail to win, yet make sure you understand the "fine print" of these agreements. It could mean that you are liable to pay a certain amount even when you have lost your case. These fees often include miscellaneous costs such as transport costs, expert witness costs, filing fees, among others. Contingency fee arrangements only apply when you are classified as the "plaintiff" which means you are the person that has filed for compensation. If you are the "defendant" which means you are accused of causing the accident, then your insurance provider is required to cover the costs of your legal fees.
The standard contingency fee for train accidents in New York is 33% of the awarded amount. However, there may be different variations that will depend on how your case progresses or spans out. If your lawyer settles your case before filing a lawsuit, the contingency fee may drop down to 25%. If your lawyer files a lawsuit, but the case is settled before going to trial, you will probably pay 33%. If your case does go to trial, you can expect to pay around 40% of the awarded amount.
A reliable and experienced New York Train Accident Attorney at Cellino Law uses a "sliding scale" to work out a fair amount that you will need to pay them to provide you with legal services.
How Long do You Have to File an Accident Claim in New York?
The statute of limitations in New York has categorized cases involving train accidents as a type of negligence case. The umbrella law requires that victims need to claim within a period of 3 years, yet there are a few exceptions to this rule, especially the types that involve train accidents.
For example, in a case that has involved a municipality, like city buses or trains, you only have 90 days to file a claim, followed by 1 year and 90 days from the accident date to initiate a lawsuit.
If you are unsure about the clauses of the statute of limitations that are applicable to your claim or case, call an experienced Train Accident Lawyer in Melville, NY, at Cellino Law, to ensure your claim is filed within the correct time limits.
Why do You Need to Hire a Melville Train Accident Lawyer?
Laws that surround the lawsuits involving train accidents in New York are highly complex, and if you have no experience with these laws, your chances of filing a successful compensation claim will likely be very low. These laws require that you follow exact procedures, and if you fail to do this, your claim may become null-and-void.
The compensation amount that you risk losing could be significant, and in most cases, the liable parties which are in many cases an insurance company have the strongest legal representation on their side. Their attorneys have extensive experience in dealing with these cases and they use clever tactics to lower compensation to minimal amounts.
You will need legal representation from an excellent train accident attorney at Cellino Law to ensure you are represented throughout each process to ensure you receive the maximum compensation for your damages and injuries. They start preparing your case as soon as you have contacted them and they are skilled when it comes to gathering all the information that is needed to build a strong case. From here they assess each fact, and they will give you an accurate and honest idea of whether you should be going after compensation or not. Once everything is in place, they will proceed with filing a lawsuit and start the negotiation process with the liable party.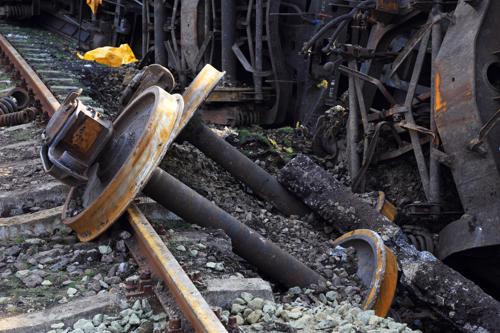 Not every case goes to court, and other lawyers may try to make you settle on a specific amount and to let the matter go. Your attorney is here to fight for you and to ensure you are compensated fairly. If they cannot secure a satisfactory settlement, they will gladly go to trial on your behalf. They will also give you sound advice on how to proceed when it comes to an amount that you are offered during the process of negotiation and whether you should accept it or go to court.
If you cannot agree on an amount, your case will go to trial, and your lawyer will then prepare all the necessary evidence. They will fight hard for you to win your claim to ensure that a jury awards you with a satisfactory compensation amount.
These processes are complex and stressful, and it would be unwise to try and do so on your own, especially when you are still in the process of recovering from an injury. Use the legal services on offer at Cellino Law to ensure you maximize your chances of receiving the compensation that you rightly deserve.
Schedule a Free Consultation With Cellino Law Today
There is a lot that needs to be done to ensure you are compensated for injuries that you sustained from a train-related accident. We are aware that you may be emotionally affected, stressed, and injured at this time. At Cellino Law, our lawyers are here to provide representation and to make sure you are compensated fairly for your injuries. Call our Melville injury law firm now for your free case evaluation at (800) 555-5555.
It was a great pleasure working with you on my lawsuit. You certainly gave 150% of your time and interest in settling my case and for that, I am extremely grateful. Therefore, I want to thank you very much for helping me win my settlement and wish you the very best.

Linda

I can only say great things about my attorney Allan Silverstein. He is professional, he calls back right away, he keeps me informed, and makes me feel comfortable as this entire ordeal is stressful. I have total confidence in his ability to handle whatever comes his way. He is no nonsense and very good at his job. Thank you Allan... he is a true asset to the team!

Mrs Steward

My wife and I would like to take this opportunity to thank you for a fantastic job as our attorney. We could not have been more pleased with the work you and your team has done on this case. This past four years or so has been such a roller coaster for our family. We are very pleased and grateful with the result. We have made a good choice by choosing you. Thank you.

Dave

Thank you for all your help. It has been a long journey. At last, the light at the end of the tunnel. Also, thank Tom for the help and work he put in.

Ron

Cellino Law was a great company to work with. From the beginning they came out and met with my uncle and myself and assured us that everything would be taken care of from beginning to end our lawyer state and constant contact with us to make sure that everything would go smoothly and it did. I would definitely recommend anybody to go to Cellino Law for whatever help they need. And specifically please ask for the lawyer that we had Mr. Alan Silverstein. He was amazing and his staff was always attentive. Please go with them for your next law needs.

Eshaunda

Cellino Law is an amazing firm with a great team. I worked with Greg Pajak and his assistant, Tracey Falconer. I cannot express enough how dedicated they are. The personal attention I received was excellent; they were always available to help with questions and concerns and put me at ease in the unknown territory I found myself in. I highly recommend them to anyone needing representation. A huge thank you to them for all they accomplished for me!

Liane