If you were injured in a car accident by being a passenger in Lyft/Uber, there are certain insurance policies in place to cover you. Because most rideshare insurance policies have liability coverage of $1.25 million, many people think there won't be any issue in claiming damages. But there are some issues that arise when you try to file a claim for these accidents.
A common issue is determining whether the Uber/Lyft driver was on or off duty at the time of the accident. This information is important to know if the particular driver was accurately logged into his account and had you on the account. In fact, this information will actually help determine the amount of compensation you are qualified to receive. When you have issues regarding the coverage, you need to prepare to fight back with a qualified Melville Uber accident lawyer.
There are some instances where the damages can be in excess of the limits of the insurance policy. This becomes true when there are multiple passengers involved in the accident. The insurance amount of $1.25 million might not be sufficient to cover the injuries and damages of the accident when there are many people involved in the incident. If the Uber driver was reckless and negligent, the coverage becomes depleted even more quickly.
In such a situation, you and the other passengers involved in the accident may have to claim the additional costs via the at-fault driver's insurance policy. If you or someone in your family has been involved in a ridesharing accident you should meet with a qualified Melville car accident lawyer at Cellino Law.
What Drivers Need to Know About Rideshare Accidents
When you are involved in a Lyft/Uber accident, you should first contact the police and get them to prepare a report regarding the incident. Emergency services should be contacted if anyone injured needs medical assistance. In fact, you should get medical assistance as quickly as possible under such circumstances. Don't forget to take photos of the accident scene from several angles as well as collect information from other witnesses.
If you are hit by a Uber drive when you are driving, you need to be compensated properly for your injuries. You should show the liability of the other driver and what was going on at the time of the accident to claim compensation for your injuries. What the Uber driver was doing at the moment of the accident is important to determine the amount of compensation you will be entitled to. That's why you need to be very detailed about the incident.
It's quite normal for Uber and Lyft to try to lower the amount of compensation you receive, and that's why you need to retain a qualified and experienced lawyer from Cellino Law to handle the case. In fact, you shouldn't agree to anything or sign anything until you have taken this step.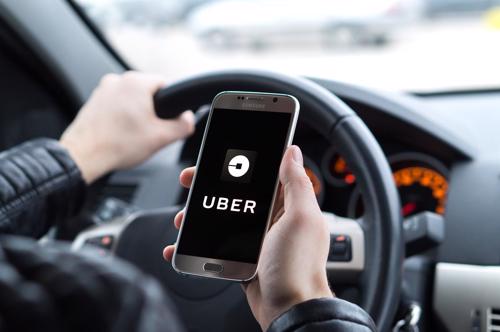 Your lawyer needs to work with both the rideshare company and insurance company to handle your case successfully. They will determine which coverages will apply to your case. Lyft and Uber won't be willing to pay you out the maximum amount of compensation when there are any questions regarding the incident and the driver's status. It might be challenging to determine who is at fault and what the Uber driver was really doing when the incident occurred.
The company may try to convince you that the particular driver was off duty during the accident and that the driver's private insurance company should pay for your damages. In fact, the battle might be long and drawn out regarding who is at fault for the accident.
If you are involved in a ridesharing accident, you should understand that the company will try to engage you in a game of denial. Even if the driver denies any responsibility for the accident, they may not have adequate insurance to cover your injuries. Uber and Lyft may not be willing to pay you the amount of compensation you deserve if they can lay the blame elsewhere. That's where you need an experienced car accident lawyer to help you cut through the red tape and pursue the amount of compensation you actually deserve.
How Can a Melville Uber Accident Lawyer Help My Claim?
Finding who is at fault in a rideshare accident is quite a long and drawn-out process. Insurance companies will do everything in their power to avoid rewarding you with the right compensation that you deserve. Our Melville personal injury lawyers have the required experience to help you with your case. Here are some ways that we can help you get the right amount of compensation for your injuries.
Collect Evidence
Our team will collect all the required evidence including the police report, surveillance videos, and testimony of eyewitnesses. They will work with a reconstructionist to accurately determine how the accident occurred and whether the other party is denying liability for the incident.
Value Your Case
An accident case doesn't have a standard value. Our team will take a look at all of the details, pay stubs, and your medical bills to determine the value of your case. We will also speak with medical and vocational experts to determine the accurate value of your case.
Handle all Communication With Insurance
It is quite easy to jeopardize one's compensation right by saying the wrong thing to the wrong person. That's why you need to let our experienced lawyers handle all the communication with the insurance company. That way we will make sure that you don't make any mistakes that could jeopardize your compensation.
Building Your Defense
In many accident cases, you may be the party responsible for the accident since you may have been distracted or not have had on the seat belt. When you face such a situation, our team of experienced lawyers can help build your defense to recover as much as possible.
Negotiate With Insurance Providers
All insurance companies will try to keep from paying out. In fact, the less they have to pay out, the happier they will be. The company may offer you low settlements hoping that you will be happy with what you get. Our experienced negotiators will negotiate with the insurance company to get the maximum amount of compensation you deserve.
Represent You In Court
most insurance companies may refuse to pay out the amount of compensation that you deserve. Most people will back down and accept what is offered for obvious reasons. But our team will not back down in front of any insurance company. If the insurance provider isn't willing to give you what you deserve, we won't hesitate to take them to court to get the amount of compensation that you deserve.
Common Causes of Rideshare Accidents
More and more people are using rideshare companies in order to avoid heavy traffic in New York. Hence, there are more rideshare drivers out there and more car accidents than usual. Nassau and Suffolk Counties have their fair share of accidents. There are different reasons for rideshare accidents in Melville, NY. There are many contributing factors to these accidents. Some of the common causes of rideshare accidents include:
Distracted driving
Drunk driving
Speeding
Unsafe turns
Illegal turns
Failure to yield
Following too close
Standing in dangerous locations such as sides of heavy-traveled roadways and intersections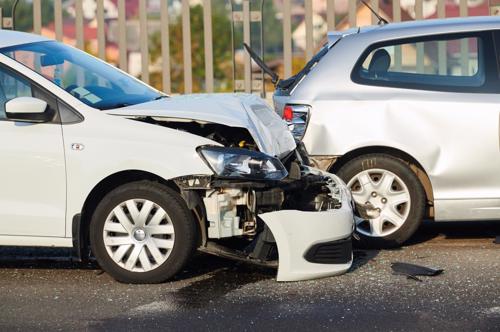 Other factors to consider are inclement weather, traffic conditions, defective equipment, and hazardous roads.
Who is Liable for Injuries in a Rideshare Accident?
Just because a Lyft/Uber driver is involved in an auto accident, it doesn't mean that they are at fault. Car wrecks are usually complicated and messy. There are many contributing factors to a car wreck. New York State Law makes it so that compensation could be recovered from anyone who may be negligent or has caused wrongful action that resulted in the accident.
Negligent Uber/Lyft drivers
Negligent third parties
Bus drivers
Transit companies
Pedestrians
Bicyclists
Negligent parties and their employers
Government agencies
Defective vehicles or the companies that manufactured such vehicles
Your Uber or Lyft accident should be given a thorough and complete investigation by an independent party. That's the best way to make sure that the liable parties are thoroughly identified. Cellino Law has the experience to seek out compensation from those who may have contributed to the incident that resulted in your injuries or damages.
How to get Compensated When an Uber Driver is at Fault
If you are involved in an Uber accident and you are sure the Uber driver is at fault, the recovery of compensation is dependent on how the Uber app was being used and if the app was in use at the time of the accident. Here are some important things to know:
The Uber App is not in Use by the Driver
If the driver is not logged into the Uber app, they are not actually working for Uber at the time of the accident. Hence, the private insurance coverage of the driver will be responsible for the damages that resulted from the accident.
The Uber Driver is Waiting for a Ride Request
When the Uber driver is logged into the Uber app and is waiting for a passenger, then the limited insurance policy of Uber will kick in. But it will be secondary to the other policy in effect. You can seek damages only when the damages exceed the driver's privacy policy's benefits.
The Uber Driver has a Ride Request
Upon accepting a driver request, the Uber driver will be on the company policy. In fact, the $1 million policy is in effect now. This policy will cover damages that were sustained by the driver, injured third parties, and any passengers. But this is a secondary policy where you have to exhaust all the benefits that were available under the Uber driver's private insurance policy before seeking compensation from the Uber company. The $1 million coverage will terminate as soon as the passenger has been dropped off and the Uber driver ends the ride in the Uber app.
Is it Possible to Sue Uber After a Car Accident?
Uber has made sure its drivers are independent contractors which will distance them and limit their liability when the driver is involved in an accident. You will be limited when seeking compensation from the insurance company.
Common Uber Car Accident Injuries
Injuries sustained in an Uber car accident can be devastating. We at Cellino Law, are always ready to assist you in recovering the right amount of compensation for an Uber car accident injuries including:
Brain injuries
Broken bones
Burns
Chest injuries
Crushing injury
Concussion
Head injury
Lost limbs
Eye injuries
Neck injuries
Whiplash
Paralysis
Soft tissue injuries
Wrongful death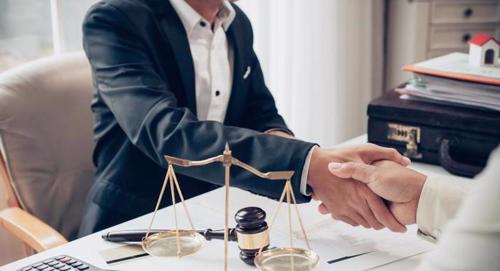 There might be times when your injuries prevent you from visiting our Cellino law office. If you are severely injured due to an Uber accident, our legal team is ready to visit you. We can set up a time to see you at work, at home, or even in the hospital bed. Just call our knowledgable team and let us set up a convenient time to discuss your accident and go over all the details.
Damages Available in an Uber Accident Claim
When someone else is responsible for your accident, you shouldn't let him off the hook by accepting a lower amount of compensation than you usually deserve. Don't sign any document until you have visited our office or called one of our Uber accident attorneys. Call us at Cellino Law in order to let us help you to get the right amount of compensation that you deserve for your injuries. This may include money for:
Disability
Medical bills
Property damages
Lost wages
Pain and suffering
Emotional distress
Loss of enjoyment in life
Most of the insurance companies are likely to reduce the amount of your actual claim. Our lawyers will work to prevent this from happening to you. Our team will work closely with you and leading motor vehicle wrecks to build up the case for you. Our team will give you valuable insights into the extensiveness of your injuries and how your injuries can impact your lifestyle. This is very important to help you determine the value of your case.
How Much is Your Uber Accident Claim Worth?
The case value is usually dependent on the specific circumstances involved in the accident. If you are the driver for the ridesharing company or another company, you should carry the right insurance at all times. Your insurance policy should cover medical bills and other expenses with regard to who is at fault. If you are not at fault, you can easily file a claim for pain and suffering against the other driver. These are non-economic damages. According to NY Law, serious injuries may include:
Limitation of a body part or parts
Broken bones
Disfigurement
Loss of pregnancy
Disability for 90 days
Death
You can also file a lawsuit for vehicle damages & financial loss that exceeds $50,000. All these damages are economic damages. Our Melville injury law firm will help you with your claim.
This is to express our gratitude to you and your team in helping us and Stephanie navigate through the legal process following her car accident. We are very satisfied with the outcome and grateful for your hard work and attention to details. We fell confident that with this compensation, Stephanie will be able to move forward with her studies and her life with the ability to care for some of her health needs resulting from the injuries sustained following her car accident. Thank you very much and may God continue to bless your efforts.

Jose & Rose

I want to thank your law firm for settling my lawsuit where others failed. You treated me with the utmost respect and care, because of your law firm the dream of owning my own home finally came true. For the first time in a long time, we're living out our dream home. Thank you a million times over. Thank you for making my dream come true.

Marcy

I just want to let you know that I did receive my settlement check. More importantly, I want to thank you again for all you did for both me and my family. I could not be more pleased with my experience at Cellino Law. From the moment I first spoke with you I felt comfortable - you took a sincere interest in my case, clearly explained the process and effected a quick settlement. From this day forward, when someone asks if I can recommend a good lawyer I will, without hesitation, say "Cellino Law". Thanks again.

Walter

I am writing to let you know what an outstanding job George Gridelli did for me in my personal injury lawsuit. His professionalism and expertise were evident at our first metting and he and his paralegal Diane D'Andrea took care of me as if I was a friend and not merely a client. They both went above and beyond for me in so many ways that it would be too numerous to list and I am grateful to have had such an exemplary team represent me. When working with George and watching him in court he personified to me what a lawyer is supposed to be - an honest, extremely compentent man who helped guide me through the legal system. I could not have obtained better representation anywhere else at any price. To me that says a lot abut you and your firm's integrity. Thank you again for representing me and for having such stellar individuals working for you! I will continue to recommend your firm.

Carol

Thank you for all your help. It has been a long journey. At last, the light at the end of the tunnel. Also, thank Tom for the help and work he put in.

Ron

Joe and I just wanted to send you this note thanking you for the professional way you handled our lawsuit. Your kindness was extremely appreciated in a very difficult time. When we found out the people that caused the accident had no insurance, we thought our chances of receiving any settlement was nonexistent. Once we met with you and released you were able to help us our minds were put at ease. Your aggressive manner of handling the case exceeded our expectations. Please feel free to use us as a reference. Thank you so much and best wishes,

Danielle and Joe