Who Pays My Medical Bills After a Car Accident?
May 26, 2023
Following a car accident, those involved will likely sustain injuries, like spinal cord injuries, broken bones, and traumatic brain injuries (TBIs), that require medical treatment. Medical bills after a car accident can include charges for medication, surgery, physical therapy, hospitalization, ambulatory services, etc. In most cases, their insurance should cover the costs of their medical bills.
Should their medical costs exceed their insurance coverage, they could file a car accident claim with the at-fault party's insurance company to pursue compensation for damages. These damages can also include the full cost of their lost wages and non-economic damages like pain and suffering, loss of consortium, and mental anguish.
An experienced car accident lawyer can assist them in pursuing compensatory damages, as they can help file the claim, prove the at-fault party's liability, and negotiate a fair settlement.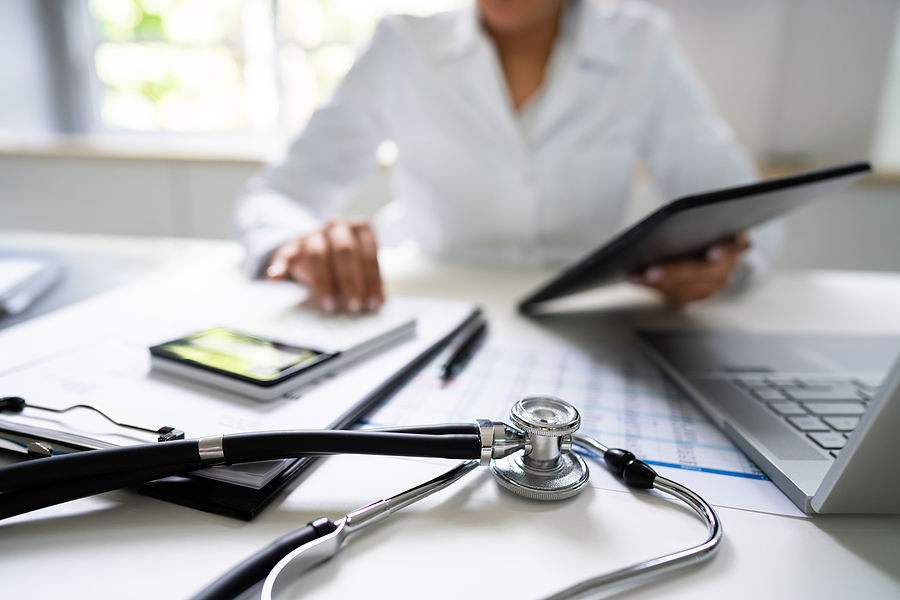 What Medical Costs Can a Car Accident Victim Incur?
Car accidents can expose victims to direct trauma, resulting in severe injuries. They can experience harm through blunt force and penetrating trauma, crushing impact from being caught between two hard objects and colliding with a hard object inside their car. Each can expose a person's bones, muscles, ligaments, tendons, etc., to damage that can lead to fractures and tears.
Victims of car accidents will incur medical bills that they will have to find a way to pay for. While someone may assume that is only medical treatment, there are more costs they could incur because of a car accident.
The following are some medical costs caused by a car accident:
Surgery

Medication

Ambulatory services

Hospitalization

Medical equipment

Diagnostic services
A Car Accident Victim's No-Fault Insurance Covers Medical Bills
Whether your state requires no-fault insurance will determine who pays for your medical costs. No-fault insurance, sometimes called personal injury protection (PIP), helps pay for medical costs and a percentage of lost income no matter who is at fault for a car accident. While other types of insurance like collision, liability, and comprehensive insurance will assess liability, no-fault insurance will pay for medical costs whether you were at fault for the accident or not.
No-fault insurance is mandatory for all drivers in 18 states, such as New York, Florida, and Massachusetts. Following a car accident, a person can file a PIP claim with their insurance to pay for medical costs caused by a car accident. However, this insurance has a limit and may not cover the full medical costs of a severe injury.
You Can File a Car Accident Claim With the At-Fault Party If You Reach the Serious Injury Threshold
Your no-fault insurance may not cover all of your medical bills after a car accident. It's likely that your insurance will not cover your medical bills if you suffer an injury that reaches the serious injury threshold. This can include injuries that involve dismemberment, disfigurement, bone fractures, permanent loss of a body part or organ, or limitation of a bodily system or function.
If you suffer a serious injury with medical bills not fully covered by your insurance, you could file a car accident claim with the at-fault party's insurance company. From there, you could negotiate a fair settlement to pay for your medical bills or take the claim to court if a settlement cannot be reached.
This option is also good for car accident victims that suffer non-medical damages, such as lost wages, pain and suffering, or loss of enjoyment of life. No-fault insurance does not cover the full cost of your lost wages or non-economic damages, so filing a car accident claim could be the only way to receive compensation to pay for these damages.
What if the At-Fault Party Doesn't Have Car Insurance?
Despite drivers needing no-fault insurance in some states, some drivers do not have it yet. In this case, they will not have insurance for you to file a claim to pursue compensation for medical bills. You must rely on your no-fault insurance to pay as much of your medical bills as possible.
Some drivers have uninsured motorist coverage, which is a type of insurance that covers costs associated with a car accident involving an uninsured motorist. This insurance can help pay for your medical costs should the at-fault driver not have proper insurance. It can also help in hit-and-run accidents that involve the at-fault party fleeing the scene before you can exchange contact information.
Who Pays for a Passenger's Medical Bills After a Car Accident?
If a passenger suffers a severe injury during a car accident, their personal injury protection insurance should cover their medical bills. Much like the driver of the vehicle, they can file a car accident claim if their no-fault insurance does not cover the cost of their medical bills after a car accident.
They could file a car accident claim with the at-fault party, including a reckless driver, a manufacturing company that created defective car parts, or possibly the driver of their car. It's possible that the driver they shared the car with engaged in negligent driving behavior, such as running red lights, speeding, or distracted driving, that caused the car accident and their medical bills. In that case, they could file a car accident claim with their driver's insurance company to recover compensation for medical bills not covered by insurance.
The At-Fault Party's Insurance Company Covers Medical Costs for Pedestrians
If a driver causes a pedestrian accident, the driver's insurance will cover the medical costs incurred by the pedestrian. The pedestrian could suffer significant injuries because they have no protection to shield them from the impact of a car collision.
They can file a pedestrian accident claim with the at-fault party's insurer but will have to prove that the medical costs they have came from the accident with the at-fault driver. They can establish liability and their damages through medical records, photos and videos of the accident, and eyewitness testimonies.
Should You Hire a Lawyer to Help Pursue Compensation for Medical Bills After a Car Accident?
A car accident lawyer can help you work through who can pay for your medical bills. You may be unsure about how all of the above works, and they can advise you on if your insurance covers the full cost of your medical bills. They can also let you know if filing a car accident claim is a good way to pursue damages compensation.
Some ways a car accident lawyer can help include assessing your damages, filing paperwork for your claim, gathering evidence, and negotiating a fair settlement. They can handle the car accident claim process, maximizing your chances of recovering compensation while you focus on recovery.
Contact Cellino Law for Help With Your Car Accident Claim
The car accident lawyers at Cellino Law have helped victims across New York in places like Manhattan, Brooklyn, Buffalo, and Rochester recover compensation for medical bills after a car accident. We understand that determining who can cover your expensive medical bills can be complicated, and we wish to walk you through the process.
Our experienced car accident lawyers can assess your medical costs, determine who caused them, and help you file a car accident claim to pursue fair compensation. Contact Cellino Law today for a free car accident case evaluation by calling us at 800-555-5555 or leaving a message on our online contact page.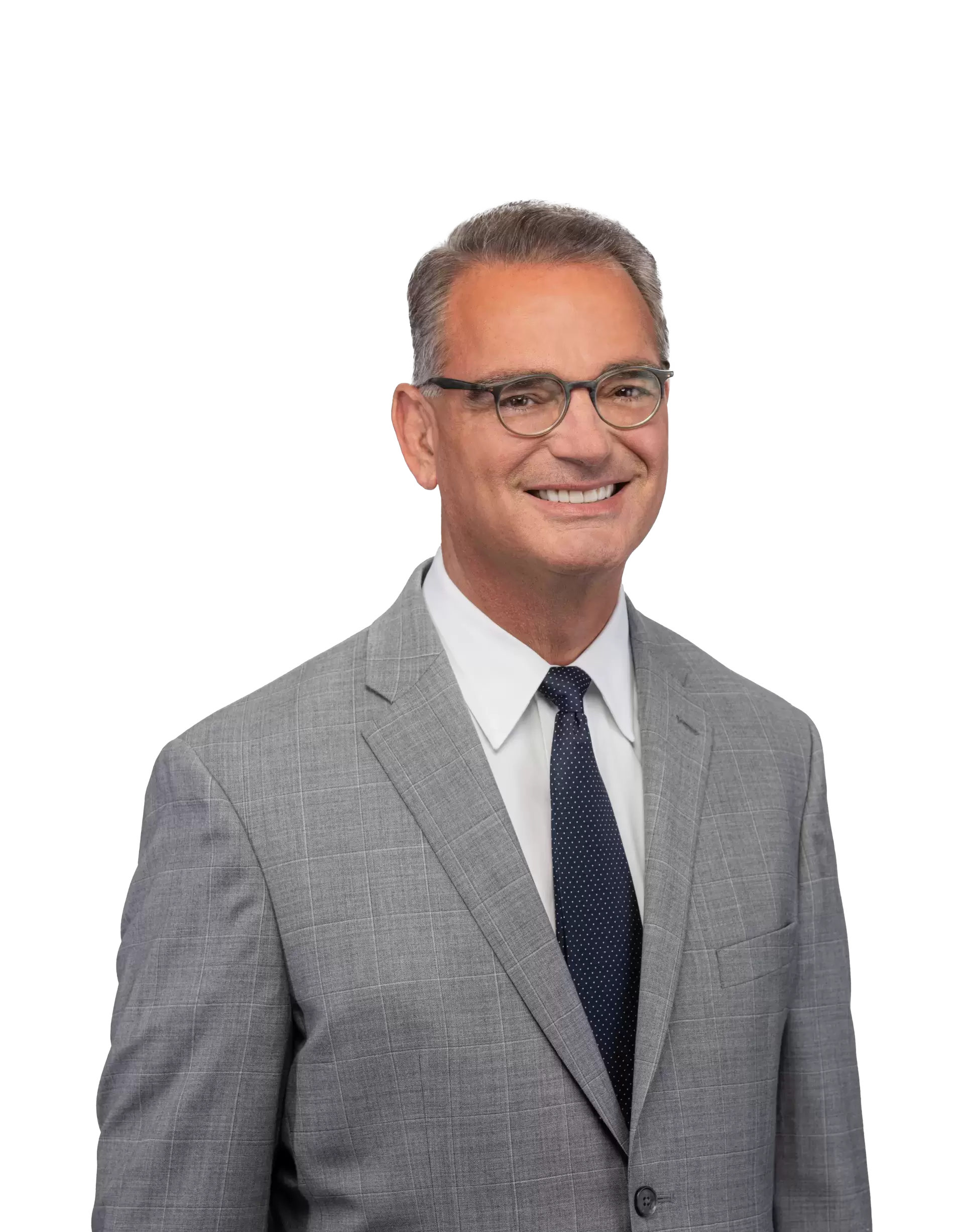 Content checked by the personal injury attorney Ross Cellino. As a family man and a trial attorney, I pride myself on winning cases and serving the community. With over 35 years of experience, I understand the function of a jury, how juries arrive at conclusions, and the role that the jury plays in administering justice. I know how to win cases. You can find us in Manhattan, Buffalo, Melville, Rochester, Brooklyn, The Bronx, Queens and other locations throughout New York.
Mark Kochanowicz is from far the best attorney you can have. Mark treats you like a friend more than a client. He truly cares and go the extra mile for you and your case, contacts you to update you in regards to your case and keep you informed at all times. Mark represented me twice and settled my cases for way more than I expected. I highly recommend Mark Kochanowicz because he is just the best on what he does!!! Thank you Mark!!!!

Maria

I am so grateful for your expertise, patience, and perseverance which resulted with such a successful settlement regarding my car accident. I also want to let you know how impressed I was with you and your firm and I won't hesitate to recommend you to anyone who needs assistance from an accident. I truly appreciated your care and professionalism. Thank you again for your kindness and support

Lisa

Cellino Law and more specifically my attorney, Gregory V. Pajak, Managing Attorney, and as a whole the Cellino Law Firm and its organization. This is by far one of the most professional law firms and attorney I have ever engaged with and retained in my 35 years. The level of professionalism goes beyond words, the care and constant engagement with me as the client was touching. I was never ever just treated as simply a CASE with potentially a significant dollar number attached to my file. I was engaged regularly, Tracey (Ass't) and Greg always made sure to remain constant, as well as consistent in overseeing that my case was handled properly and that it did matter in many ways - ensuring that the end result(s) would be fair and reasonable to my case/injury. The regular follow-up calls were very satisfying, knowing that you're involved in your case matters significantly AND always. One of my main items to recognize Cellino Law and Gregory is that whenever I called, I was able to get through to speak directly to my Lawyer and he would answer any if not all of my questions in a very professional and genuinely caring manner. I always felt cared for and protected legally and more importantly, I was made feel as a human being that was being cared for and always keeping me abreast of all matters connected to the case. There was never a point I felt let down, on the contrary -the level of service was "STELLAR". Greg is the consummate professional, a 'role model', if you will, for what other attorneys should strive to become when dealing with their clients.

Anthony

This is to express our gratitude to you and your team in helping us and Stephanie navigate through the legal process following her car accident. We are very satisfied with the outcome and grateful for your hard work and attention to details. We fell confident that with this compensation, Stephanie will be able to move forward with her studies and her life with the ability to care for some of her health needs resulting from the injuries sustained following her car accident. Thank you very much and may God continue to bless your efforts.

Jose & Rose

Thank you for all your help. It has been a long journey. At last, the light at the end of the tunnel. Also, thank Tom for the help and work he put in.

Ron

I can only say great things about my attorney Allan Silverstein. He is professional, he calls back right away, he keeps me informed, and makes me feel comfortable as this entire ordeal is stressful. I have total confidence in his ability to handle whatever comes his way. He is no nonsense and very good at his job. Thank you Allan... he is a true asset to the team!

Mrs Steward