How Does The Car Accident Settlement Process Work?
January 19, 2023
If you have been injured in a car accident that wasn't your fault, you may have the right to file a personal injury claim to recover compensation for your losses. While many injury victims opt to seek the
assistance of an lawyer
after an accident, they may not always know what to expect during the
car accident settlement process
.
The truth is that each car accident claim is unique, which means the settlement process for each case can vary depending on the severity of your injuries, length of treatment or the complexity of your case. Generally speaking, this is what you can expect if you were involved in a car accident and have filed a personal injury claim:
Car Accident Settlement Process In 7 Steps:
1. Seek Medical Attention
It's extremely important to seek medical care after your car accident, even if you feel your injuries do not warrant a visit to the doctor. Injuries that may seem minor immediately following the accident can worsen over time and a failure to seek medical attention can delay your recovery period.
After seeking initial medical care, it is imperative to your case that you follow the guidance of your treating physicians until you reach a full recovery. Depending on the severity of your injuries, this can take anywhere from weeks to several months.
2. Speak To An Attorney For A Free Case Evaluation
Immediately after the accident, reach out to a trusted and reputable personal injury attorney in your area for a case consultation. During the consultation, the attorney may ask about the accident, your injuries and if you are seeking ongoing medical care.
This is also the perfect opportunity to decide if the attorney you're speaking to is the right fit for your case. During the consultation, you may want to ask questions pertaining to the legal process, the attorney's experience with cases like yours, how your case will be handled, and so on. Choosing the right accident attorney to handle your case can make a big difference when it comes to the compensation you receive for your injuries.
3. File An Insurance Claim
After you've hired an attorney and have completed your medical treatments, they will review all of your medical records and bills, property damage estimates, wage loss verifications, and any out of pocket expenses you may have accrued from the accident.
Once your damages have been assessed by your attorney, they will send that information to the insurance company, typically followed by a demand letter, in an attempt to settle. If the insurance company does not offer fair compensation for your injuries, your attorney may choose to file a lawsuit in an attempt to recover adequate compensation for you.
4. Paperwork Is Filed With Court
If your attorney is unable to reach a fair settlement with the insurance company, they will begin what is called the litigation process. During this stage, your attorney will prepare a complaint that you will need to review and verify. This, among other paperwork, will be filed by your attorney in the court and the insurance company will need to hire an attorney to respond to that paperwork.
Keep in mind, this does not automatically mean your case will be going to trial. In fact, many cases can settle at any point during the suit.
5. The Discovery Phase
After filing suit, the next phase is called discovery. During the discovery phase, each party involved will exchange information, assess damages and establish defenses. You will be required to make a deposition, which is when you are asked under oath about the accident and the injuries you've sustained.
The pace at which this phase moves depends on many different factors including the jurisdiction you're in, the number of defendants involved, and the complexity of the legal issues.
6. Mediation and Negotiations
Once the discovery phase has closed, both the plaintiff and defense team will usually attempt to settle the case before the trial begins. This often happens at a mediation which is a meeting with a neutral attorney who tries to resolve the case. Since the mediation stage is voluntary, both your attorney and the defense attorney will need to agree on a mediator who will be impartial to either side during the process.
During mediation, each party will present their case to the mediator. The mediator will then talk to each side privately to try and resolve the case. If a settlement cannot be reached, the case will go to trial.
7. Case Goes To Trial
If neither party can reach an agreement during the litigation, discovery or mediation process, then your case will go to trial. A jury will be selected to hear both parties' cases, after which they will decide who is at fault for the accident and the amount of money you will be awarded.
Factors That Can Delay The Settlement Process
Questions of Liability
Establishing liability and proving negligence can be difficult in some cases, while it is cut-and-dry in others. New York State is a comparative negligence state, meaning that the amount of damages that you can receive may be diminished depending on what percentage at-fault you are in the accident. Cases with an issue of liability may take longer to settle.
Eyewitness Accounts
While having eyewitnesses can be extremely valuable in proving your case, it may not be easy to reach out to gather information after the fact. Your attorney will need to interview any key witnesses to the accident, which can take several months if they are not responsive.
Your Recovery Time
Your attorney may recommend that you wait to settle your case until you have completed your medical treatments or until you have reached maximum medical improvement. Depending on the severity of your injuries, this can take weeks, several months or even years to accomplish.
Insurance Company In No Rush To Settle
Often, insurance companies will investigate your case and try to find any piece of evidence that can devalue your claim. While doing this, they may also delay offering or paying out any settlements. It's best to work with an attorney who is familiar with these tactics to avoid a low payout.
How Cellino Law Can Help
The aftermath of a car accident can be stressful and confusing, especially when dealing with the insurance company. However, having a personal injury attorney with the experience necessary to take on the insurance company will save you time, stress, and help to increase your chance of a fair settlement offer.
The attorneys at Cellino Law are here to fight for you. With decades of experience both inside and out of the courtroom, we can help you to recover the compensation you deserve from big insurance. To reach a member of our legal team for a free case consultation, call us at 800-555-5555.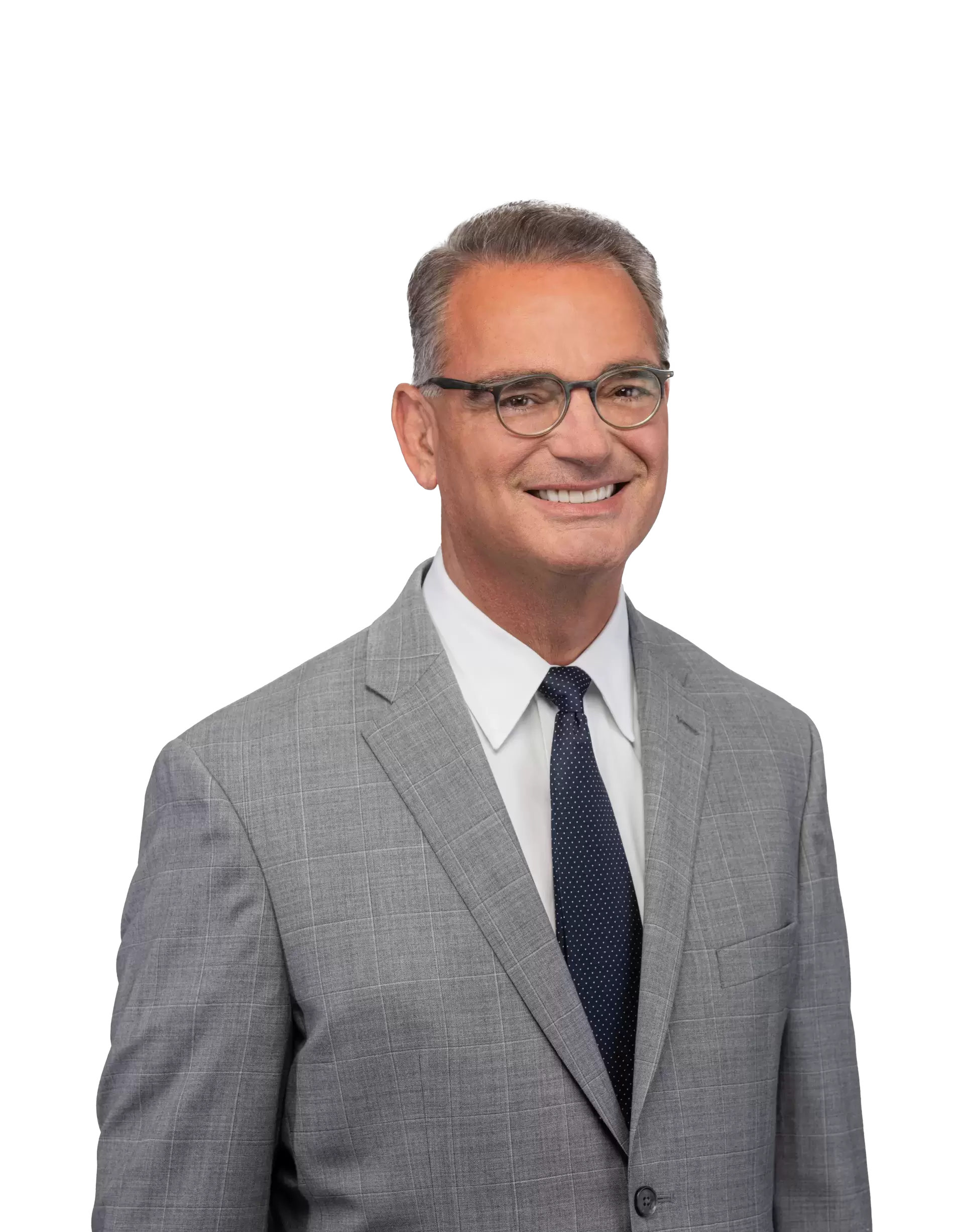 Content checked by the personal injury attorney Ross Cellino. As a family man and a trial attorney, I pride myself on winning cases and serving the community. With over 35 years of experience, I understand the function of a jury, how juries arrive at conclusions, and the role that the jury plays in administering justice. I know how to win cases. You can find us in Manhattan, Buffalo, Melville, Rochester, Brooklyn, The Bronx, Queens and other locations throughout New York.
Cellino Law is an amazing firm with a great team. I worked with Greg Pajak and his assistant, Tracey Falconer. I cannot express enough how dedicated they are. The personal attention I received was excellent; they were always available to help with questions and concerns and put me at ease in the unknown territory I found myself in. I highly recommend them to anyone needing representation. A huge thank you to them for all they accomplished for me!

Liane

I can only say great things about my attorney Allan Silverstein. He is professional, he calls back right away, he keeps me informed, and makes me feel comfortable as this entire ordeal is stressful. I have total confidence in his ability to handle whatever comes his way. He is no nonsense and very good at his job. Thank you Allan... he is a true asset to the team!

Mrs Steward

My wife and I would like to take this opportunity to thank you for a fantastic job as our attorney. We could not have been more pleased with the work you and your team has done on this case. This past four years or so has been such a roller coaster for our family. We are very pleased and grateful with the result. We have made a good choice by choosing you. Thank you.

Dave

Now that reality has set in, I want to thank you for all your work and assistance in obtaining my settlement for the pelvic mesh. This money will make my life so much easier in the future. Medicare just isn't sufficient. I know that I will have enough to live on. I truly appreciate of your efforts. Thank you!

Loraine

Thank you for your time, effort, and hard work on my case. I appreciate your expertise and compassion. I never experienced what I went through and I would have been completely lost without you.

Martha

I am so grateful for your expertise, patience, and perseverance which resulted with such a successful settlement regarding my car accident. I also want to let you know how impressed I was with you and your firm and I won't hesitate to recommend you to anyone who needs assistance from an accident. I truly appreciated your care and professionalism. Thank you again for your kindness and support

Lisa