Phrases You Should Never Say After a Car Accident
May 19, 2023
After a car accident, your emotions and adrenaline are likely running high. The things you say in the first few minutes, or even weeks, after your car accident can (and likely will) be held against you, so it's important to be careful about what you say at the scene of the accident and to the insurance company. Likewise, it's important to know what not to say so you don't hurt your chances of receiving a fair settlement for your damages.
What Not To Say At The Scene Of A Car Accident
The moments directly following an accident are stressful, which could lead to you saying things you may regret later on. However, it's important to try and keep your wits about you, as anything said at the scene of the accident can follow you if you pursue an insurance claim after the fact.
1. "I'm Sorry"
Although you may think you're doing the right thing and being polite by saying, "I'm sorry, are you okay?" the scene of a car accident is not the place to apologize. Apologizing in any capacity after a car accident can signal to the insurance company that you have admitted fault, which they will fight to diminish your claim's payout—even though many people say "I'm sorry" when they are simply upset that something has occurred.
2. "I Didn't See You"
Phrases like "I didn't see you" or "you came out of nowhere" may seem like something you should say to shift blame to the other party after a car accident, but may, in fact, incriminate you. There are a variety of reasons you might fail to observe someone—either through your or their fault; stating that you failed to see them could be perceived as admitting you were at fault when that is not always the case.
3. "Let's Handle This Without Insurance"
If your accident was minor, you or the other driver may be tempted to bypass the insurance company altogether. No matter how tempting the offer may be from the other driver, don't do it. First, New York legally requires all accidents with over $1,000 in damages or injury to be reported to the police. Second, the amount offered may not cover any future medical bills or damages caused by the accident. And third, by bypassing insurance, you are bypassing your right to future compensation.
4. "I Don't Need A Doctor" or "I'm Okay"
Even if you believe that you are uninjured at the time of the accident, you should never forgo an examination by a medical professional. The treating physician will be able to examine you for any injuries that may not be visible to the eye, like whiplash, internal bleeding, or fractures.
By not seeking medical attention after you've been in a car accident, you may relinquish any possibility of seeking a settlement for injuries, as the insurance company will likely claim your injuries were not a result of the accident.
5. "I Believe That…"
After your accident, the police will interview you to get your statement for the police report. Do your best to stick to the facts—not just your opinions—of the accident. If the police notice that you are not certain of your role in the accident or you use "I believe" statements, you may risk ending up without a valid claim.
It's not smart to speculate anything at the scene of the accident. The police will investigate the crash, speak to any witnesses, gather pertinent information, and make a determination on who is at fault.
What Not To Say After The Accident
After the accident, the things you say to the insurance company are just as important as what you say at the scene of the accident. Insurance will use any excuse they can to invalidate your claims and diminish your payout for injuries and property damages. Here's what not to say after you've left the accident scene.
1. Don't Say ANYTHING on Social Media
In this day and age, it's tempting to post major life events to your social media accounts. But, as tempting as it is to share what happened with your friends and family on a public forum, don't do it. What you believe to be a small detail could jeopardize your case.
Whatever you do, don't post photos of your injuries or damages to social media. Even a simple photo of you with friends and family attending a party or event can lead insurance companies to believe that you are not as injured as you claim. Setting your account or posts to "private" is not a solution. Instead, try to avoid social media as much as possible until you are in contact with an attorney.
2. "I Accept" or "Yes"
When the other driver's insurance company calls to talk about the accident, you should avoid agreeing to any recorded statements or settlement offers until you have consulted with a legal professional. Accepting an offer or generally agreeing with claims made by the insurance adjuster can leave you with a payout that is significantly less than what you deserve.
3. "I'm Not Working With An Attorney"
It is possible to navigate the insurance claims process on your own, but it's not wise to let the insurance company know that you are unassisted. Insurance companies have been known to deploy dirty tricks and tactics to wear injury victims down and leave them with a less-than-favorable settlement.
Even if you're not yet actively working with an attorney, you might explain that you're considering legal representation without disclosing further details. Again, remember that the insurance companies will use any information provided to them against you. If you're not sure if your case is worth more than what the insurance company is offering, contacting a personal injury attorney for a case consultation is a risk-free option to see if you have a viable claim.
Contact A Car Accident Attorney For Help With Your Claim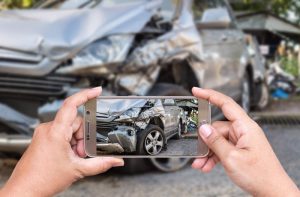 A car accident has the potential to completely change your life and cause pain, hardship, and stress. If you have been injured in a car accident and you're not sure what to do, contacting a car accident attorney can be a great place to start.
Since many car accident attorneys in New York work on what's called a contingency basis (meaning they don't collect fees upfront), it's 100% risk-free to speak to an attorney about your case. You may ask the attorney questions about your case and what it would look like to be represented by a legal professional in a personal injury case.
If you choose to hire an attorney to represent you, they will investigate your claim and act as a liaison between you and the insurance company. If you've said something you may have regretted at the scene of the accident or to the insurance adjuster before hiring an attorney, they will still work diligently to prove your injuries and other damages to get you fair compensation.
You should always share any concerns, including things you may have said, with your attorney so that they can strategize about the best course of action accordingly.
Don't wait if you've been injured in a car accident. Contact the trusted legal professionals at Cellino Law for help with your claim at 800-555-5555.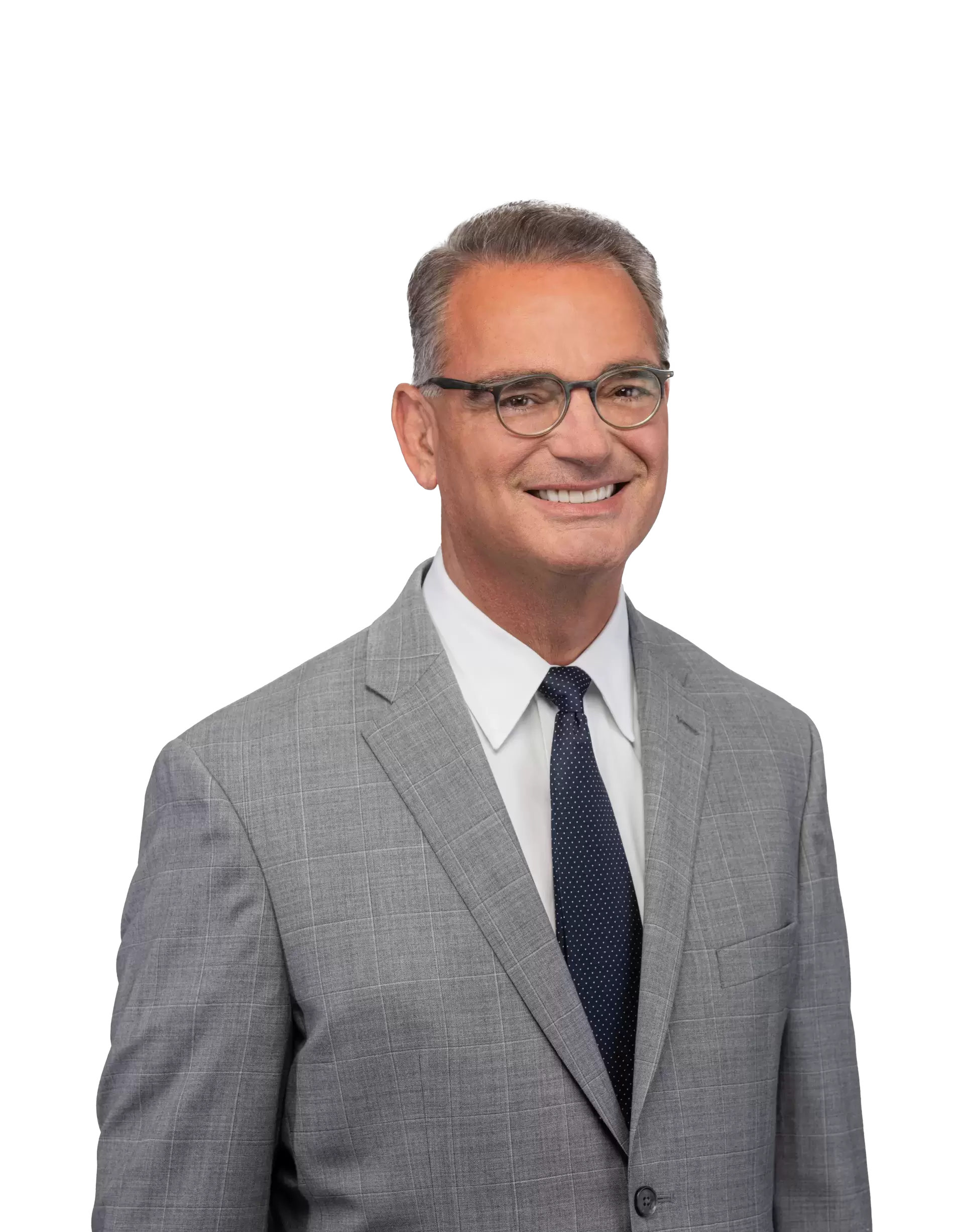 Content checked by the personal injury attorney Ross Cellino. As a family man and a trial attorney, I pride myself on winning cases and serving the community. With over 35 years of experience, I understand the function of a jury, how juries arrive at conclusions, and the role that the jury plays in administering justice. I know how to win cases. You can find us in Manhattan, Buffalo, Melville, Rochester, Brooklyn, The Bronx, Queens and other locations throughout New York.
I can only say great things about my attorney Allan Silverstein. He is professional, he calls back right away, he keeps me informed, and makes me feel comfortable as this entire ordeal is stressful. I have total confidence in his ability to handle whatever comes his way. He is no nonsense and very good at his job. Thank you Allan... he is a true asset to the team!

Mrs Steward

Tim Cellino handled my case beautifully. He is very knowledgeable and patient with all my questions. He kept in touch with me through out my ordeal. Tim also got a settlement for more than I expected. I highly recommend Tim Cellino!

Jayne

Choosing the right attorney to represent you after an accident can make all the difference. This is no cliche. I recently experienced these words to live by first hand. After a tractor trailer rear ended me at high speed in 2017 I retained Allan Silverstein to handle my case. I quickly realized that bringing a lawsuit rapidly snowballs into a mountain of details that can make or break your results. Documents, case histories, doctor visits, bills, and lots of phone calls all need to be accurately kept track of if a successful outcome it to be attained. To complicate matters I reside in New York and the incident took place in New Jersey. Luckily, Allan was licensed in multiple states. I was fortunate to find Allan to handle this matter from the New York area. Armed with an accurate account of the facts Allan went to work on the difficult job of negotiating with the defending insurance company as well as my no fault carrier in order to obtain the best possible outcome for my set of circumstances. In a lawsuit communication is key and and events can be of a timely nature. Allan never failed to return my calls - usually the same day! He fought skillfully and respectfully to get me the best possible settlement. He is easy to deal with and a likeable down to earth guy. He always listened with compassion and respect to my issues. He guided me with objective understanding as well as a realistic analysis of the merits of my case. When we finally settled Allan got me a fair agreement beyond my expectations and negotiated with my doctors to make sure all my bills were paid. It was a great experience having Allan represent me. Quality work in any aspect of life is hard to find. Quality is what I got with Allan Silverstein. I highly recommend him if you find yourself in need of a personal injury attorney.

Theodore

We'd like to thank you for all the assistance and time you spent on our case. Your professionalism and honesty will always be appreciated. The staff was always courteous and we were always impressed with your accountability. Your passion and dedication will never be forgotten, nor will you.

Sarah

Thank you for your help in settling the case of my father's accident. I could always count on you to answer my questions honestly and in terms I could understand. If all lawyers at Cellino Law are like you, I understand why they are an A-1 law firm.

Bedner

My wife and I would like to take this opportunity to thank you for a fantastic job as our attorney. We could not have been more pleased with the work you and your team has done on this case. This past four years or so has been such a roller coaster for our family. We are very pleased and grateful with the result. We have made a good choice by choosing you. Thank you.

Dave