New York Motorcycle Accident Statistics
May 17, 2023
Even though people from out of state might not associate New York with motorcycles, we actually have more than 750,000 riders, according to estimates. Unfortunately, that number of bikers means that accidents are inevitable. Since motorcyclists are so vulnerable, they risk suffering severe injuries or worse.
The following is a look at some of the statistics involving New York motorcycle accidents. If you're a rider and suffer an injury in an accident that wasn't your fault, the law firm of Cellino Law will be ready to help. We have a team of skilled attorneys who will fight for your rights and work to help you obtain maximum compensation. Don't try to go it alone. Call (800) 555-5555 or contact us online for a free consultation.
Motorcycle Accident Fatalities in New York
According to the Institute for Traffic Safety Management and Research (ITSMR), part of the University at Albany's Rockefeller College of Public Affairs and Policy, an average of 162 riders died on New York roads between 2017 and 2021. In 2021, 200 motorcyclists died. An average of nearly 3,600 riders suffered injuries during that time frame.
Common Causes of New York Motorcycle Accidents
There are a lot of reasons why motorcycle accidents occur throughout the U.S. These include the following.
Unqualified Riders
Unlicensed riders play a role in nearly 40% of motorcycle accidents that result in death. Even though New York and every other state require riders to have a license, far too many people decide to get on a bike without being qualified to do so.
Failing to Wear a Helmet
In 2020, more than 2,100 people nationwide who weren't wearing helmets died in accidents.
Speeding and Alcohol Use
About 34% of wrecks involved speeding in the same year. Nearly 900 riders died in 2020 in accidents where alcohol impairment was involved.
Where Do Accidents Occur?
Even though fatal motorcycle accidents can happen anywhere, intersections and urban areas appear to be the most dangerous. About 35% of fatalities occur at intersections, while 61% occur in congested urban areas.
When Do Accidents Occur?
According to the ITSMR, more accidents occur on weekends than the rest of the week. However, the numbers are closer than you might think. About 12% of accidents take place Monday through Thursday, with 15% on Friday. Saturday is the worst day of the week (19%), followed by Sunday (16%).
In New York City, motorcycle crashes tend to occur more frequently in the afternoon and evening. The numbers rise significantly during the summer.
Most Frequent Medical Injuries Suffered in Motorcycle Accidents
Motorcycle accidents can be devastating and result in a wide range of injuries, some of which can have long-term consequences for the victims. Due to the lack of physical protection provided by motorcycles compared to cars, riders are particularly vulnerable. These are some of the more common ones that take place.
Head Injuries
Traumatic brain injuries can occur due to direct impact or violent shaking of the head during a collision. Even riders wearing helmets can suffer concussions, skull fractures, or brain contusions, leading to cognitive impairment, memory loss, and long-term disabilities.
Broken Bones
The high-impact forces involved in motorcycle accidents often result in severely broken bones. The extremities, such as the arms, legs, and ribs, are particularly susceptible to these injuries. Fractures can range from simple fractures that heal with time and treatment to complex fractures requiring surgeries and extensive rehabilitation.
Road Rash
Road rash refers to abrasions and skin injuries when a motorcyclist skids or slides along the road surface. These injuries can range from mild scrapes and bruises to deep lacerations that may require skin grafts and plastic surgery. Infections are also a concern with road rash injuries, as they expose the underlying tissues to contaminants.
Spinal Cord Injuries
Motorcycle accidents can cause severe damage to the spinal cord, leading to partial or complete paralysis. Injuries to the spinal cord can result in paraplegia (paralysis of the lower body) or quadriplegia (paralysis of both the arms and legs). These life-altering injuries require long-term medical care, rehabilitation, and assistive devices to help improve the quality of life for the victims.
Psychological Trauma
Motorcycle collisions can also have a profound impact on a person's mental well-being. Victims may develop post-traumatic stress disorder (PTSD), anxiety disorders, or depression due to the traumatic experience. Psychological trauma can significantly affect a person's overall quality of life and require therapy or counseling to address.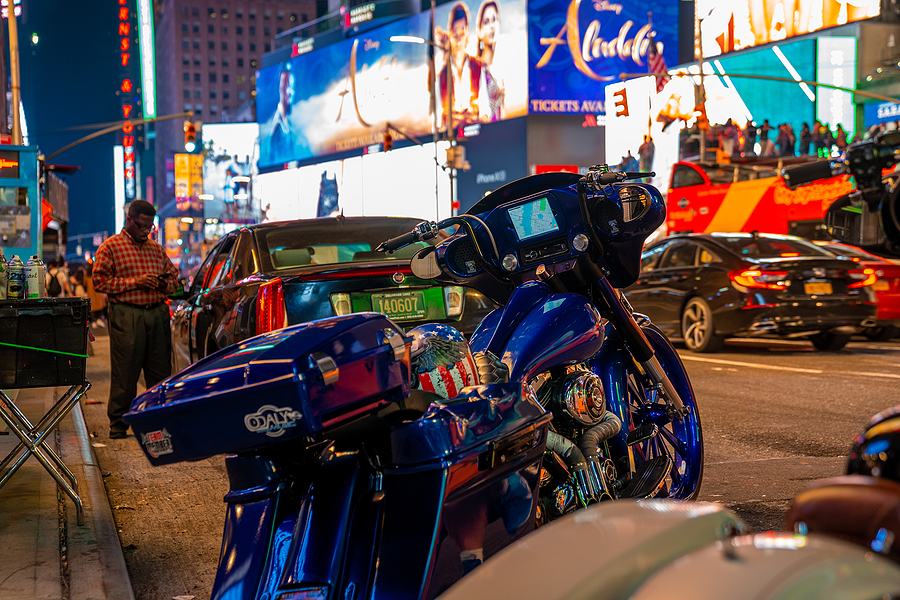 Tips for New York Motorcyclists
Motorcyclists face unique risks on the road due to the lack of physical protection provided by their vehicles. Therefore, motorcyclists must prioritize safety and take proactive measures to minimize the chances of accidents and injuries. Here are some essential safety tips for motorcyclists:
Wear Protective Gear
Always wear a Department of Transportation (DOT)-approved helmet to protect your head and reduce the risk of traumatic brain injuries. Additionally, wear appropriate protective clothing, including sturdy jackets, pants, gloves, and boots, to safeguard against abrasions and injuries in case of a fall.
Be Visible
Make yourself visible to other motorists by wearing brightly colored clothing or reflective gear.

Ensure that your motorcycle has functioning headlights, taillights, and turn signals.

Use your indicators and hand signals to communicate your intentions clearly to other drivers.
Follow Traffic Rules
Obey all traffic laws and regulations.

Adhere to speed limits, maintain a safe following distance, and use designated lanes.

Stay out of traffic or ride on the shoulder.

Signal your intentions early and anticipate the actions of other drivers.
Ride Defensively
Always assume that

other drivers may not see you

.

Stay vigilant and be prepared to react to potential hazards.

Scan the road ahead, check your mirrors frequently, and be aware of blind spots.

Maintain a safe distance from other vehicles and avoid riding in their blind spots.
Ride Sober
Never operate a motorcycle under the influence of alcohol or drugs. Impaired riding significantly increases the risk of accidents and injuries. Alcohol and drugs impair judgment, coordination, and reaction times, making it dangerous to ride a motorcycle.
Continuous Skill Development
Enroll in advanced rider training courses to enhance your riding skills. These courses can help improve your handling, maneuvering, and defensive riding techniques. Stay up-to-date with the latest safety practices and regulations.
Contact Cellino Law if You're Involved in a New York Motorcycle Accident
Don't hesitate to contact Cellino Law if you've been badly hurt in a motorcycle accident caused by someone else's negligence. We'll provide aggressive representation, investigate the accident and pursue compensation from those who were to blame. Schedule a free case evaluation by using our online contact form or calling (800) 555-5555.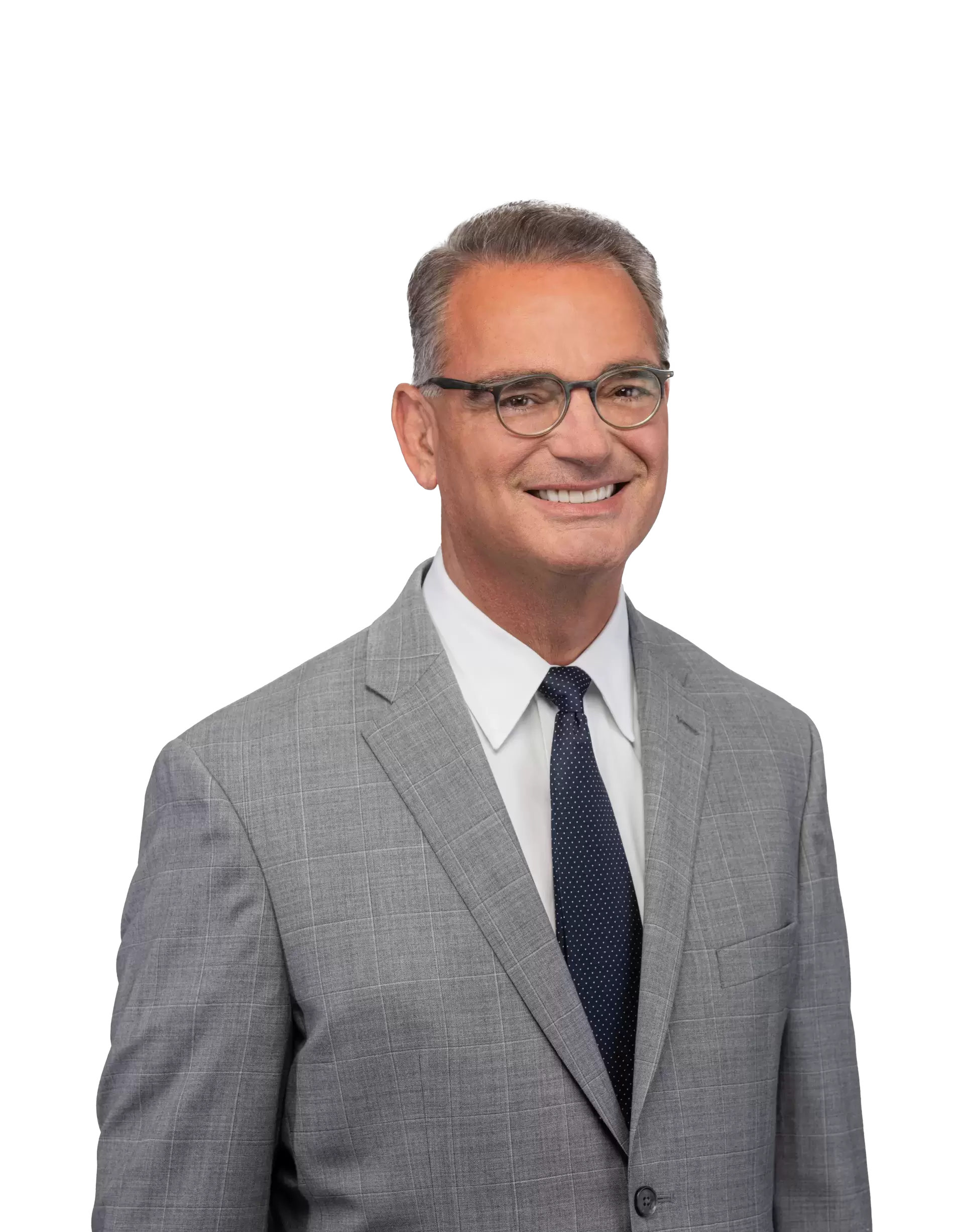 Content checked by the personal injury attorney Ross Cellino. As a family man and a trial attorney, I pride myself on winning cases and serving the community. With over 35 years of experience, I understand the function of a jury, how juries arrive at conclusions, and the role that the jury plays in administering justice. I know how to win cases. You can find us in Manhattan, Buffalo, Melville, Rochester, Brooklyn, The Bronx, Queens and other locations throughout New York.
I want to thank your law firm for settling my lawsuit where others failed. You treated me with the utmost respect and care, because of your law firm the dream of owning my own home finally came true. For the first time in a long time, we're living out our dream home. Thank you a million times over. Thank you for making my dream come true.

Marcy

Choosing the right attorney to represent you after an accident can make all the difference. This is no cliche. I recently experienced these words to live by first hand. After a tractor trailer rear ended me at high speed in 2017 I retained Allan Silverstein to handle my case. I quickly realized that bringing a lawsuit rapidly snowballs into a mountain of details that can make or break your results. Documents, case histories, doctor visits, bills, and lots of phone calls all need to be accurately kept track of if a successful outcome it to be attained. To complicate matters I reside in New York and the incident took place in New Jersey. Luckily, Allan was licensed in multiple states. I was fortunate to find Allan to handle this matter from the New York area. Armed with an accurate account of the facts Allan went to work on the difficult job of negotiating with the defending insurance company as well as my no fault carrier in order to obtain the best possible outcome for my set of circumstances. In a lawsuit communication is key and and events can be of a timely nature. Allan never failed to return my calls - usually the same day! He fought skillfully and respectfully to get me the best possible settlement. He is easy to deal with and a likeable down to earth guy. He always listened with compassion and respect to my issues. He guided me with objective understanding as well as a realistic analysis of the merits of my case. When we finally settled Allan got me a fair agreement beyond my expectations and negotiated with my doctors to make sure all my bills were paid. It was a great experience having Allan represent me. Quality work in any aspect of life is hard to find. Quality is what I got with Allan Silverstein. I highly recommend him if you find yourself in need of a personal injury attorney.

Theodore

I really appreciated your determination and efforts on handling my case. You have done an outstanding job, and I am very satisfied with the outcome of the settlement. Thank you so so much John.

Amparo

Thank you for your help in settling the case of my father's accident. I could always count on you to answer my questions honestly and in terms I could understand. If all lawyers at Cellino Law are like you, I understand why they are an A-1 law firm.

Bedner

Cellino Law is an amazing firm with a great team. I worked with Greg Pajak and his assistant, Tracey Falconer. I cannot express enough how dedicated they are. The personal attention I received was excellent; they were always available to help with questions and concerns and put me at ease in the unknown territory I found myself in. I highly recommend them to anyone needing representation. A huge thank you to them for all they accomplished for me!

Liane

I am writing to let you know what an outstanding job George Gridelli did for me in my personal injury lawsuit. His professionalism and expertise were evident at our first metting and he and his paralegal Diane D'Andrea took care of me as if I was a friend and not merely a client. They both went above and beyond for me in so many ways that it would be too numerous to list and I am grateful to have had such an exemplary team represent me. When working with George and watching him in court he personified to me what a lawyer is supposed to be - an honest, extremely compentent man who helped guide me through the legal system. I could not have obtained better representation anywhere else at any price. To me that says a lot abut you and your firm's integrity. Thank you again for representing me and for having such stellar individuals working for you! I will continue to recommend your firm.

Carol