Staying Safe: New York Motorcycle Safety Tips
May 11, 2023
Motorcycle accidents can occur when drivers operating cars, trucks, and buses commit negligent driving actions that expose motorcyclists to danger. They can also happen because of defective motorcycle parts, poor maintenance, and adverse weather conditions.
Riders of motorcycles must stay vigilant in the safe operation of their vehicle to prevent a New York motorcycle accident. New York streets are busy, and the best way for a motorcycle rider to avoid catastrophe is by following safety tips. Motorcycle riders should ensure they receive formal training, wear protective gear, get to know their vehicle, follow road rules, and stay focused to prevent New York motorcycle accidents.
Receive Formal Motorcycle Safety Training
One of the ways to prevent motorcycle accidents is to receive formal motorcycle riding training. Many institutes across New York can teach you the safest way to operate a motorcycle to ensure that you can protect yourself.
Without the hands-on training provided by these courses, you won't understand the full capabilities of a motorcycle and the best way to handle situations you can encounter on the road. After taking the training course, you can complete a road test to get your New York motorcycle license.
Wear the Appropriate Motorcycle Protective Gear
New York motorcycle riders should also wear the appropriate protective gear while riding around. Under New York state law, all riders and passengers on a motorcycle must wear a helmet. These helmets must meet the standards outlined by New York state law, including proper protective surfaces, labeling, and size. A helmet can protect you during a motorcycle accident from suffering a traumatic brain injury (TBI).
Other protective gear motorcycle riders should wear includes a heavy-duty jacket and pants, eye protection, and gloves. While not required, it is also beneficial to wear bright colors that stand out. This allows other drivers to clearly notice you on the street to prevent them from crashing into you.
Know Your Motorcycle Before Taking It Out for a Ride
Part of operating your motorcycle is understanding the vehicle before taking it out for a ride. You should know the general basics about motorcycles, how they operate, and what makes your motorcycle stand out.
Read any documentation specific to your motorcycle that comes with the vehicle or that you can find online. This can help you get a feel for how your specific motorcycle operates and what systems are important to keep track of.
Intimate knowledge of your motorcycle and its features allows you to know when you may encounter a problem when riding. It can also help in your maintenance inspection, where you can check the systems to ensure your bike is safe to ride. Motorcycle riders should know their bike and properly lubricate, clean, and adjust to ensure their vehicle is safe to ride.
Use Defensive Motorcycle Riding Tactics to Avoid Accidents
New York motorcycle riders must be aware of their surroundings when they drive because negligent drivers can expose them to harm. Drivers can exhibit negligent driving behavior, such as distracted driving, speeding, and reckless driving. These behaviors can lead to motorcycle accidents, especially if a car driver is not paying attention to the motorcyclist.
One way a motorcycle rider can prevent a motorcycle accident is by using defensive motorcycle riding tactics. This can help them stay clear of dangers presented by drivers and prevent falling into bad riding habits themselves.
The following are some defensive motorcycle riding tactics motorcyclists should use:
Know where you're going before leaving the house
Establish a route that you know without needing a GPS
Obey speed limit laws
Avoid lane splitting
Adhere to traffic control signals
Give the proper space to large vehicles
Use your headlights when necessary
Stay Alert and Avoid Negligent Behavior While on a Motorcycle
The above safe riding habits can help you to prevent negligent behavior while riding your motorcycle. A motorcyclist can behave negligently like any other driver and can cause a motorcycle accident. Riders need to stay focused on the road, other drivers, and traffic control signals to avoid motorcycle accidents that can cause serious injuries. Avoid distractions, road rage, and improper riding techniques to keep safe while riding a motorcycle.
Avoid Motorcycle Rides During Adverse Weather Conditions
New York can get its fair share of poor weather, such as rain, snow, high fog, and heavy winds. These adverse weather conditions can affect the quality of roads and streets that motorcyclists have to ride on. Poor weather can create dangerous road conditions through heavy rain buildup, black ice, or unavoidable debris.
Slick roads can result in poor traction for motorcycle wheels, making it difficult for riders to maintain control of their vehicle. Motorcyclists should avoid riding during poor weather conditions and wait for a clear day to prevent suffering a severe motorcycle accident injury.
How Can a Motorcycle Accident Lawyer Help With Your Claim?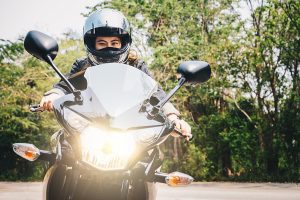 Following a motorcycle accident, you could file a motorcycle accident claim to pursue compensation for damages if you suffered a serious injury from another party's negligence. Motorcycle accident victims can experience economic and non-economic damages like medical bills, property damage, and loss of consortium.
Negotiating motorcycle accident settlements without a lawyer can be challenging, as inexperienced victims could make mistakes that an insurance company can use against them. A motorcycle accident lawyer can safeguard against these mistakes and provide sound legal counsel to help with the process. They can gather tangible evidence to prove your claim and negotiate a fair settlement with the at-fault party's insurance company.
Contact Cellino Law for Help With Your Motorcycle Accident Claim
At Cellino Law, our personal injury lawyers have a proven track record of success, earning our clients over $2 billion in compensation for damages. Our motorcycle accident lawyers have knowledge of New York laws and experience litigating these types of claims that can help as you pursue compensation for motorcycle accident damages.
We can help you prove the at-fault party's liability and put you in a position to recover fair compensatory damages. Contact Cellino Law today for a free New York motorcycle accident case evaluation by calling us at 800-555-5555 or leaving a message on our online contact page.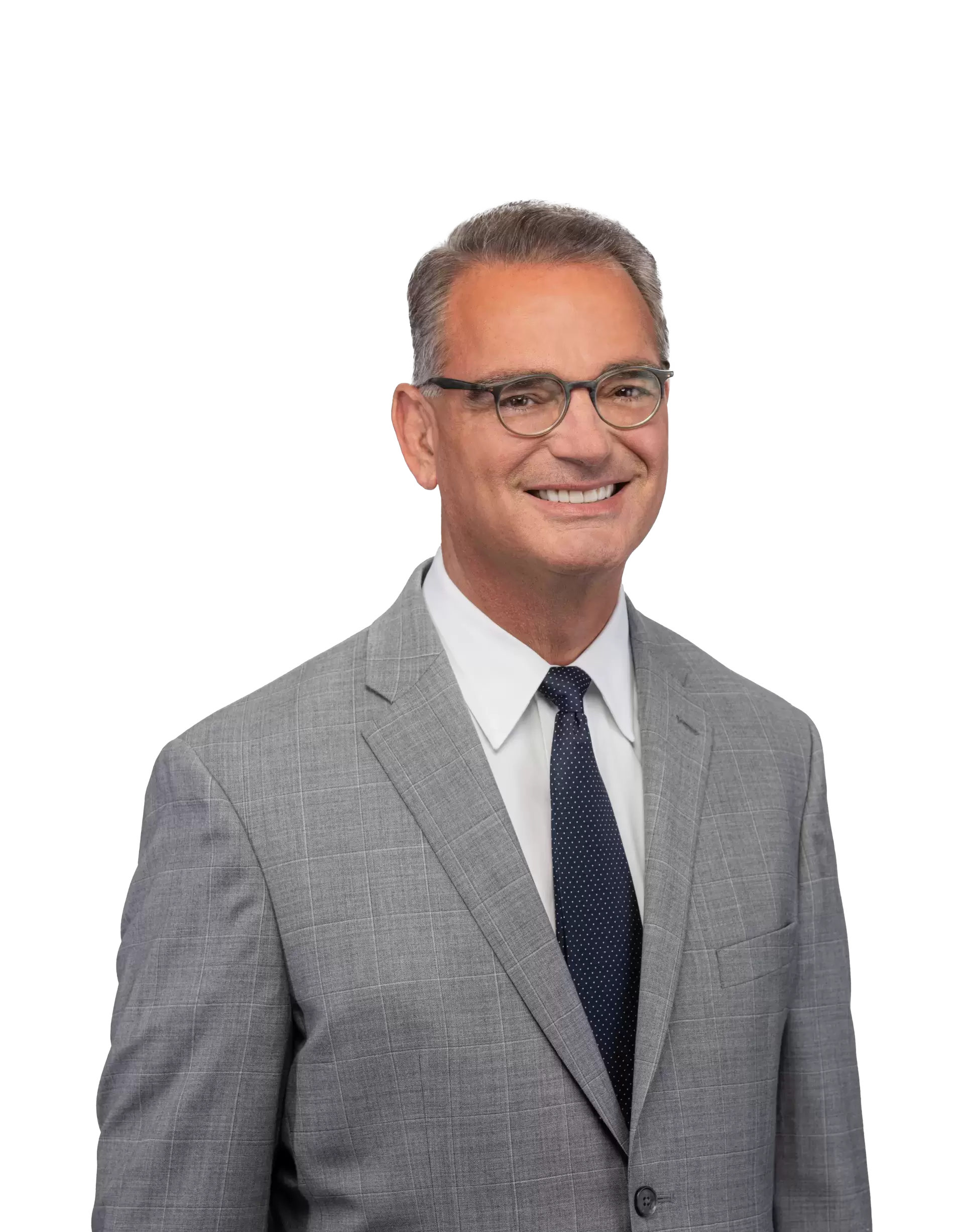 Content checked by the personal injury attorney Ross Cellino. As a family man and a trial attorney, I pride myself on winning cases and serving the community. With over 35 years of experience, I understand the function of a jury, how juries arrive at conclusions, and the role that the jury plays in administering justice. I know how to win cases. You can find us in Manhattan, Buffalo, Melville, Rochester, Brooklyn, The Bronx, Queens and other locations throughout New York.
Now that reality has set in, I want to thank you for all your work and assistance in obtaining my settlement for the pelvic mesh. This money will make my life so much easier in the future. Medicare just isn't sufficient. I know that I will have enough to live on. I truly appreciate of your efforts. Thank you!

Loraine

I want to thank your law firm for settling my lawsuit where others failed. You treated me with the utmost respect and care, because of your law firm the dream of owning my own home finally came true. For the first time in a long time, we're living out our dream home. Thank you a million times over. Thank you for making my dream come true.

Marcy

We want to send a big "Thank you" from the both of us. We know you both fought for us and did a great job with our case. You did it in a timely manner and we appreciate it.

Kerrijo & Jerry

It was a great pleasure working with you on my lawsuit. You certainly gave 150% of your time and interest in settling my case and for that, I am extremely grateful. Therefore, I want to thank you very much for helping me win my settlement and wish you the very best.

Linda

I can only say great things about my attorney Allan Silverstein. He is professional, he calls back right away, he keeps me informed, and makes me feel comfortable as this entire ordeal is stressful. I have total confidence in his ability to handle whatever comes his way. He is no nonsense and very good at his job. Thank you Allan... he is a true asset to the team!

Mrs Steward

Thank you for all your help. It has been a long journey. At last, the light at the end of the tunnel. Also, thank Tom for the help and work he put in.

Ron