What You Need to Know About Auto Injuries
October 20, 2023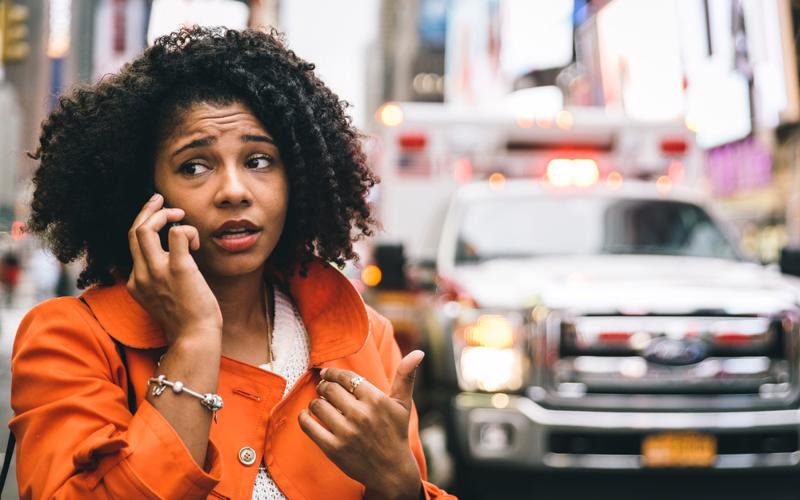 From minor fender benders to life-changing accidents, chances are you've either been involved in a collision or know someone who has. While many of us who have been involved in a car crash have been fortunate enough to only deal with property damage, it is not uncommon for either the driver or passengers to be left with injuries.
According to data provided by the NYS Department of Health, over 11,000 New Yorkers visit the emergency department, and over 1,000 are hospitalized for car accident injuries each month. So what should you do after an accident, and what recourse do you have to collect damages for your injuries?
What To Do After The Accident
Being involved in a car accident is a stressful, overwhelming, and sometimes emotional event. Even though it may not be easy, it's important to remain calm and take the following steps:
Call 911
If you were involved in an accident where either vehicle sustained damages or if there were injuries, you are required by New York State law to contact the authorities to report the accident. The police will need to report to the scene of the accident to file a police report. The police report will include the following information:
Date, time, and location of the accident
Description of the road and weather conditions
Description of both vehicles and damages
A diagram of the accident
Witness statements regarding what happened
Names and information of the parties involved
If you have sustained injuries or property damage and intend to file an insurance claim for damages, the police report will act as an important piece of evidence to solidify your claims.
Check Yourself And Others For Injuries
After calling 911 and when your vehicle is in a safe location, check yourself and any others in your vehicles for injuries. If anyone in your vehicle has sustained serious injuries, they should be checked by paramedics at the scene and transported to the hospital or urgent care center if necessary.
Document The Accident Scene
Once you've ensured that yourself and others are okay, if you are able, be sure to take photos and videos of the accident scene. This could include:
Damage to your and the other driver's vehicles
Any of your injuries that are apparent
Any road defects or conditions that could have caused the accident
License plates of any cars involved
Road signs or traffic signals at or near the scene
Collect The Other Driver's Information
If the other driver is still present at the accident – meaning they didn't commit a hit and run and were not taken by ambulance – exchange insurance information. Be sure to get the following information:
Full name
Insurance company and policy number
Driver's license and plate numbers
Phone number
Vehicle ID (If they are driving a commercial vehicle)
Talk To Witnesses
If there were any witnesses to the accident who are willing to recant what occurred at the scene of the accident, be sure to get their name(s) and contact information. Witness statements may be able to help solidify your claims if you file for damages with the insurance company.
Common Injuries From Car Accidents
The following are some of the most common injuries suffered by car accident victims:
Traumatic Brain Injuries
Car accidents are one of the leading causes of traumatic brain injuries (TBIs), which occur when the brain is damaged by a blow or piercing injury to the head. Some examples of TBIs can include:
Concussions
Contusions
Hemorrhages
Intracranial hematomas
Coup-Contrecoup brain injury
Diffuse axonal injury (DAI)
Second impact syndrome
Penetrating injury
Back or Spinal Cord Injuries
The impact of a car accident can cause anywhere from mild to severe damage to a victim's spine. Some examples of back injuries include:
Lumbar or thoracic vertebrae fractures
Sprains or strains
Herniated discs
Spondylolisthesis
Facet joint injuries
Discogenic pain
Degenerative spinal cord disorders
Paralysis
Soft Tissue Injuries
Injuries to the muscles, tendons, and ligaments of the body (otherwise known as soft tissue injuries) are very common in car accidents. Some examples of common soft tissue injuries include:
Whiplash
Sprains
Strains
Bruising
Broken Bones and Fractures
Broken bones and fractures – commonly the arms, wrists, legs, ankles, ribs, and pelvis—are leading injuries sustained by car accident victims. The severity of these injuries can range; some may simply require a cast to heal, while others could require ongoing surgery or medical treatment.
Burns
If either vehicle catches fire or if the skin comes in contact with hot fluids from the vehicle, the occupants can suffer from burn injuries. Some burn injuries are so severe that they may require surgery or skin grafting.
Facial Injuries or Scarring
Facial injuries can be caused by broken glass or impact on a steering wheel or dashboard. Disfigurement from these facial injuries can result in surgery which may leave lasting scars.
Amputation
An arm, leg, finger, or toe can be severely injured or crushed in a car accident, which may require surgical amputation. This type of injury will likely result in a disability that will have permanent effects on the victim.
Should You Seek Medical Attention For Minor Injuries?
After a car accident, it is always recommended to seek the advice of a medical professional. Even if you believe your injury is minor in nature, having your injuries diagnosed and documented can prevent a seemingly minor injury from worsening over time without treatment.
Many medical and legal professionals would urge anyone involved in a car accident to seek care as soon as possible after the accident occurs. In the event that an injury worsens over time, and a claim through no-fault or personal injury liability coverage needs to be filed, having documentation from a doctor's office or hospital will act as evidence to solidify your claim.
What Is The Timeline To Make A Claim For A Car Accident Injury In New York?
There are several filing deadlines that exist if you choose to pursue a personal injury claim in New York.
Here are common deadlines that apply to filing a claim for a car accident injury in New York State:
10 days to file a report with police and your insurance company for any accident where over $1,000 in damages, injuries, or death occurred.
30 days from the date of the accident to file for no-fault benefits through your insurance provider
30 days from the date of the accident to file for disability benefits
Various deadlines to file for missed wages
90 days from the date of the accident to file a notice of claim
One year and 90 days from the date of the accident to file a personal injury lawsuit against municipalities
3 years from the date of the accident to file a personal injury lawsuit against other defendants
Working With A Trusted Car Accident Attorney
Dealing with the aftermath is stressful enough without having to juggle medical records, paperwork, and insurance deadlines. Insurance companies have been known to deploy "delay, deny, and defend" tactics to wear down injury victims into settling for less than what their claims are worth.
By contacting a trusted and experienced car accident attorney as soon as possible after your accident, you can rest assured that you have the power of a professional on your side. Here's how an attorney can help you with a car accident claim:
Knowledge of Potential Damages and Insurance Deadlines
In order to receive a fair settlement after an accident, it is imperative to have a firm understanding of your rights, the full extent of your damages, any applicable deadlines, and what constitutes fair compensation for your injuries. Fortunately, a trusted injury attorney will be able to review your case and evidence to ensure that your rights are protected and that a fair settlement is reached with the insurance company.
In-Depth Knowledge of The Law
While you might not be familiar with all of the intricacies of New York State insurance law, an attorney with experience working with car accident victims will. An experienced car accident attorney will be able to establish which laws are pertinent to your case and apply those laws if your case should go to court.
Access To Experts
Chances are, you don't have access to accident reconstructionists or medical experts. But, a well-respected personal injury firm does. Your attorney will be able to work with experts to strengthen your claims against the at-fault party.
Negotiation and Representation
Insurance companies will try to outright deny your claim or make a lowball offer in an attempt to close your case. An attorney will negotiate a fair settlement with the insurance company using the evidence and testimonies they've collected. If the insurance company fails to offer a fair settlement, your attorney may recommend going to court where they will act as your counsel.
Injured In A Car Accident? Call Cellino Law
If you've been injured in a car accident, don't wait to get the help you deserve. At Cellino Law, our attorneys have extensive hands-on experience working with those who have been injured in a car accident.
From minor soft tissue injuries to catastrophic damages, our team is equipped to help you take on the insurance company and recover the compensation you deserve for your pain and suffering. For a free case consultation with a car accident attorney, contact us at 800-555-5555.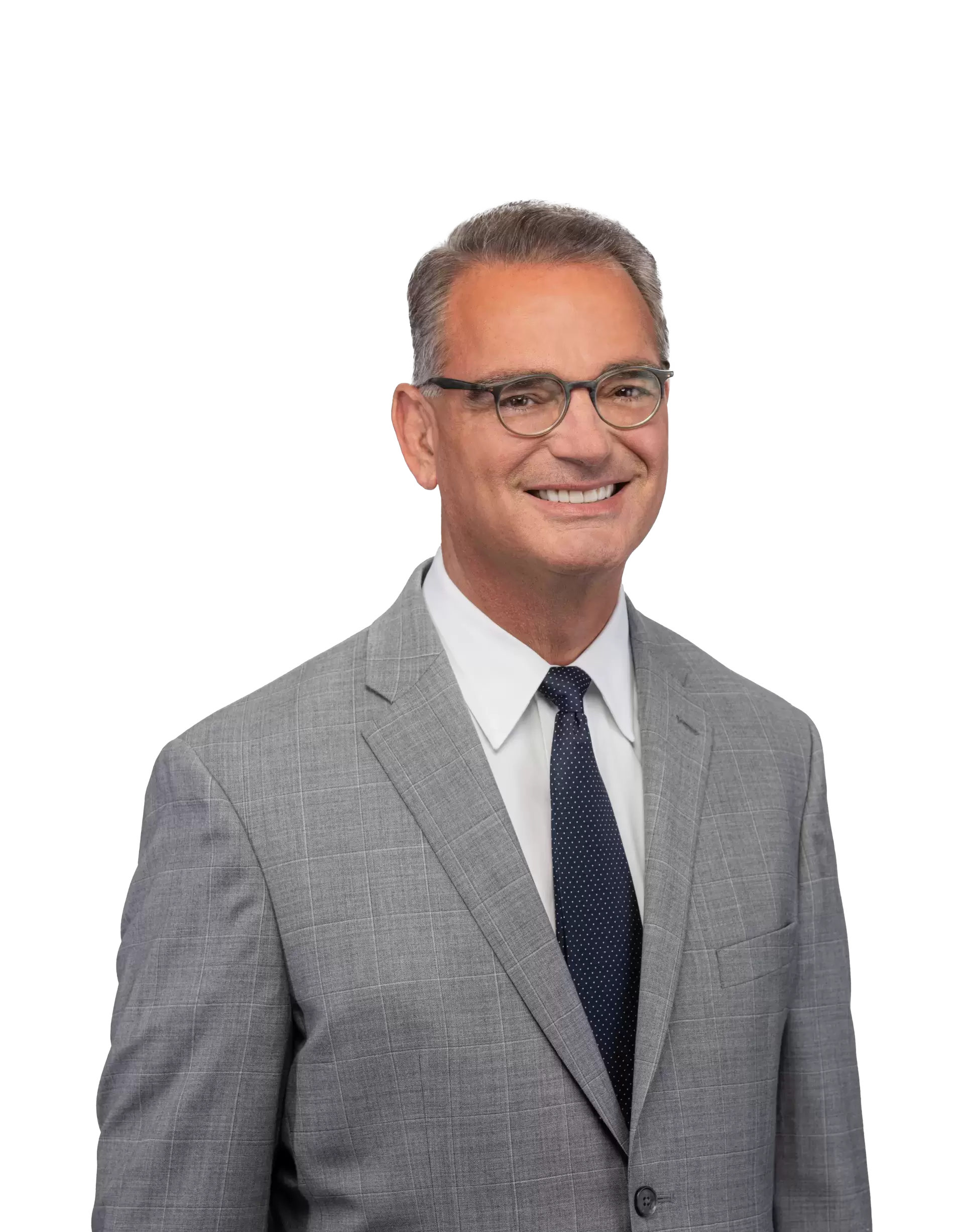 Content checked by the personal injury attorney Ross Cellino. As a family man and a trial attorney, I pride myself on winning cases and serving the community. With over 35 years of experience, I understand the function of a jury, how juries arrive at conclusions, and the role that the jury plays in administering justice. I know how to win cases. You can find us in Manhattan, Buffalo, Melville, Rochester, Brooklyn, The Bronx, Queens and other locations throughout New York.
I am so grateful for your expertise, patience, and perseverance which resulted with such a successful settlement regarding my car accident. I also want to let you know how impressed I was with you and your firm and I won't hesitate to recommend you to anyone who needs assistance from an accident. I truly appreciated your care and professionalism. Thank you again for your kindness and support

Lisa

I highly recommend Cellino Law to anyone involved in a car crash. I worked with Michael Lovecchio, and had a wonderful experience given the circumstances. He was very attentive, and got the best possible outcome I could have wanted.

Susan

Choosing the right attorney to represent you after an accident can make all the difference. This is no cliche. I recently experienced these words to live by first hand. After a tractor trailer rear ended me at high speed in 2017 I retained Allan Silverstein to handle my case. I quickly realized that bringing a lawsuit rapidly snowballs into a mountain of details that can make or break your results. Documents, case histories, doctor visits, bills, and lots of phone calls all need to be accurately kept track of if a successful outcome it to be attained. To complicate matters I reside in New York and the incident took place in New Jersey. Luckily, Allan was licensed in multiple states. I was fortunate to find Allan to handle this matter from the New York area. Armed with an accurate account of the facts Allan went to work on the difficult job of negotiating with the defending insurance company as well as my no fault carrier in order to obtain the best possible outcome for my set of circumstances. In a lawsuit communication is key and and events can be of a timely nature. Allan never failed to return my calls - usually the same day! He fought skillfully and respectfully to get me the best possible settlement. He is easy to deal with and a likeable down to earth guy. He always listened with compassion and respect to my issues. He guided me with objective understanding as well as a realistic analysis of the merits of my case. When we finally settled Allan got me a fair agreement beyond my expectations and negotiated with my doctors to make sure all my bills were paid. It was a great experience having Allan represent me. Quality work in any aspect of life is hard to find. Quality is what I got with Allan Silverstein. I highly recommend him if you find yourself in need of a personal injury attorney.

Theodore

Cellino Law was a great company to work with. From the beginning they came out and met with my uncle and myself and assured us that everything would be taken care of from beginning to end our lawyer state and constant contact with us to make sure that everything would go smoothly and it did. I would definitely recommend anybody to go to Cellino Law for whatever help they need. And specifically please ask for the lawyer that we had Mr. Alan Silverstein. He was amazing and his staff was always attentive. Please go with them for your next law needs.

Eshaunda

I want to thank your law firm for settling my lawsuit where others failed. You treated me with the utmost respect and care, because of your law firm the dream of owning my own home finally came true. For the first time in a long time, we're living out our dream home. Thank you a million times over. Thank you for making my dream come true.

Marcy

Tim Cellino handled my case beautifully. He is very knowledgeable and patient with all my questions. He kept in touch with me through out my ordeal. Tim also got a settlement for more than I expected. I highly recommend Tim Cellino!

Jayne