How to Properly Document Your Injuries for a Personal Injury Claim
September 27, 2023
Personal injury accidents, such as car, motorcycle, and slip and fall accidents, can cause severe injuries that negatively affect a person's life. They can suffer economic and non-economic damages like medical bills, lost earning potential, and loss of enjoyment of life.
Recovering compensation for damages requires victims to file personal injury claims with at-fault parties' insurance companies. However, earning compensation for damages requires victims to prove they suffered damages from their personal injury accidents.
If you've been injured in a personal injury accident, you'll want to document your injuries to ensure that you get the most compensation for your damages. This can include taking pictures after the accident, using medical records from hospital visits, filing a police report, and keeping a journal about your injury recovery.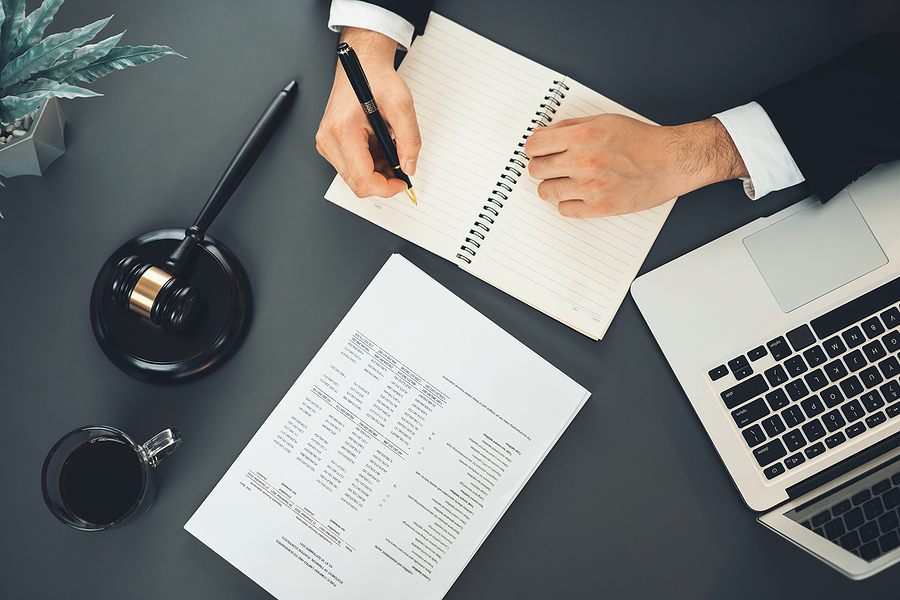 What Personal Injury Accidents Can Cause Severe Injuries?
A personal injury accident results from the negligence of a liable party and causes the victim to suffer a serious injury. Drivers, medical professionals, property owners, and product manufacturers can all exhibit reckless and negligent behavior that can cause severe injury.
Some examples of severe injuries caused by personal injury accidents include traumatic brain injuries (TBIs), spinal cord injuries, broken bones, facial injuries, and knee ligament tears. At-fault parties can be held liable for causing these injuries through reckless behavior.
The following are the personal injury accidents that can cause serious injuries:
Personal injury accident victims have a burden of proof. They must collect evidence to establish the at-fault party's negligence in causing their injuries. Part of the personal injury claim process is a victim documenting their injury to prove they suffered from the at-fault party's negligence.
Take Photos of Your Injuries After a Personal Injury Accident
After a personal injury accident, a victim may feel that they have suffered a severe injury already. They physically show signs of a severe injury and may already have their focus on going to the hospital to receive medical attention.
However, personal injury victims should take pictures of their injuries to document their severity in the aftermath of an accident. Pictures of cuts, scrapes, bruises, swelling, and bleeding body parts can help establish the personal injury victim suffered a severe injury.
While a picture alone cannot fully prove their case, it can help with other pieces of evidence. When taking pictures after a personal injury accident, collect evidence of the accident, such as photos of a wrecked car or walking hazards that caused a slip and fall accident.
File a Police Report Regarding Your Personal Injury Accident
A personal injury victim can also file a police report after an accident to document their injuries. In some cases, negligence from the at-fault party can break the law. This can include drunk driving, failing to diagnose a serious illness, or recklessly attacking another person.
A police report can help establish the facts of a case and can document the injuries obtained by the personal injury victim. After calling the police, a responding officer will arrive to take notes on the accident scene and interview those involved in the accident and any witnesses.
Some evidence included in a police report can include the injuries sustained by the victim, who was involved, what damage occurred, where the accident happened when the accident occurred, etc. Personal injury victims can use a police report as evidence of their suffering a severe injury from the at-fault party's negligence.
Document Your Injuries to Establish Severity
After a severe personal injury accident, the victim should go to the hospital for medical attention. A healthcare professional can diagnose their injuries using a physical examination or diagnostic test. Once they identify the injury, they can begin to apply medical treatment to heal the injuries.
Every hospital visit is included in a patient's medical records. If they visit the hospital on the day of a personal injury accident, they can show their medical records to prove the severity of their injuries. They suffered enough pain that they had to go to the hospital for medical treatment.
Personal injury victims should also keep track of their medical bills. They should save their medical bills to present as evidence of suffering a severe injury after the fact. These medical bills can also help to establish the value of their economic damages.
Write Down Everything You Remember from Your Personal Injury Accident
A personal journal including details about how a severe injury has caused pain and suffering can also help document personal injuries. Victims of personal injury accidents can write down every detail they remember of how the accident happened to keep their story straight before testifying to what happened.
They can also document their struggles with living with a severe injury. The personal injury victim can write about how their severe injury has affected their quality of life and caused negative effects in their daily life.
How Can a Personal Injury Lawyer Help You Recover Fair Compensation for Damages?
After a personal injury accident, you should hire a lawyer to help document your injuries. We have experience helping other victims and can use their expertise to explain what steps to take to recover compensation for damages like medical bills, lost wages, and mental anguish.
We understand how to establish that the at-fault party caused the personal injury accident that resulted in your significant injuries and damages. A personal injury lawyer can also help calculate the value of your damages, negotiate a settlement, and represent you in court.
Contact Cellino Law for Help With Your Personal Injury Claim
At Cellino Law, our personal injury lawyers have decades of experience helping victims document their injuries, collect evidence to prove liability and negotiate fair settlements with insurance companies. We can provide our expertise to your claim to help craft a personalized legal counsel plan.
Our personal injury lawyers offer free consultations to show you how we can help you recover fair compensation for damages. Contact Cellino Law today by calling us at (800) 555-5555 or leaving a message on our online contact page.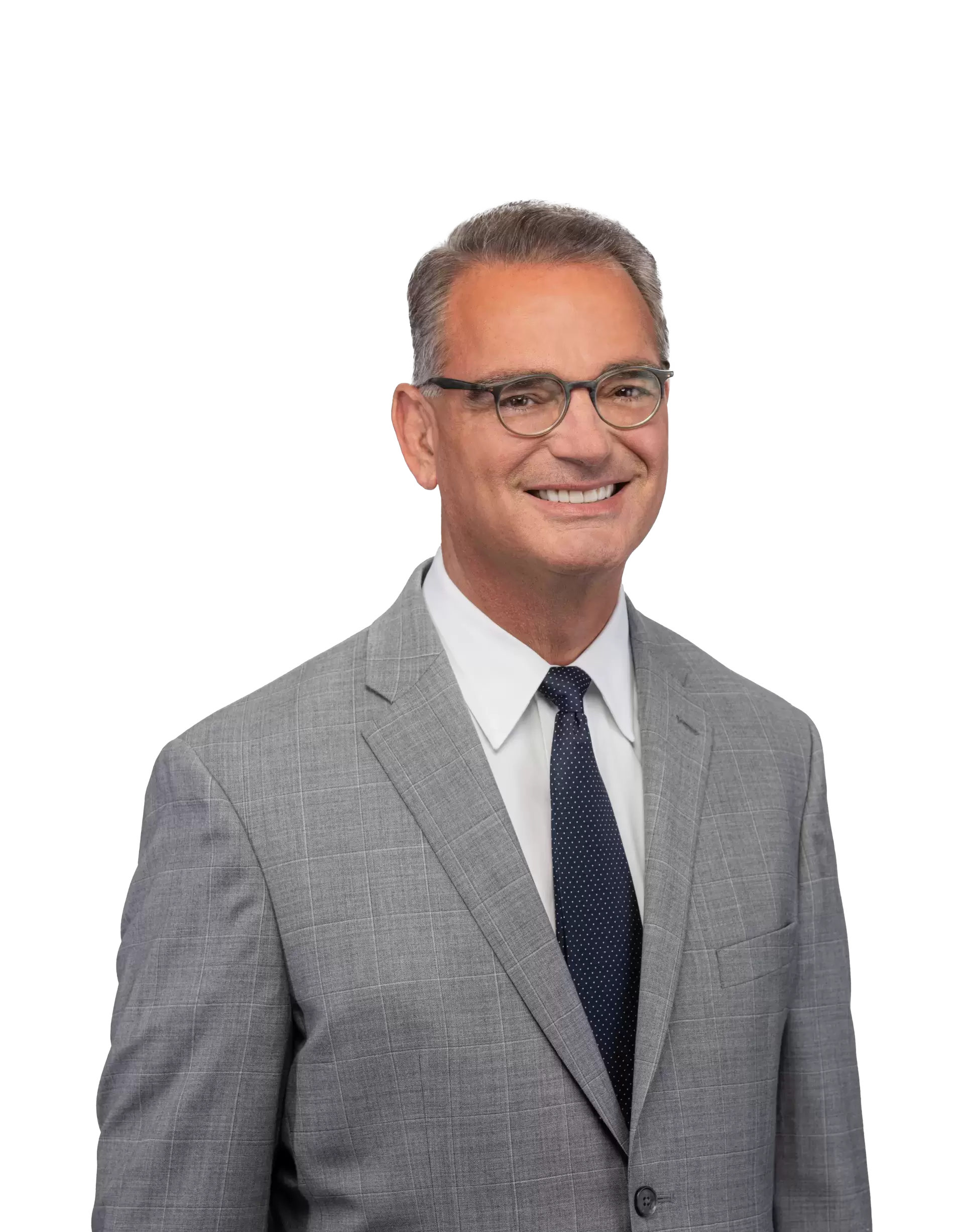 Content checked by the personal injury attorney Ross Cellino. As a family man and a trial attorney, I pride myself on winning cases and serving the community. With over 35 years of experience, I understand the function of a jury, how juries arrive at conclusions, and the role that the jury plays in administering justice. I know how to win cases. You can find us in Manhattan, Buffalo, Melville, Rochester, Brooklyn, The Bronx, Queens and other locations throughout New York.
Cellino Law and more specifically my attorney, Gregory V. Pajak, Managing Attorney, and as a whole the Cellino Law Firm and its organization. This is by far one of the most professional law firms and attorney I have ever engaged with and retained in my 35 years. The level of professionalism goes beyond words, the care and constant engagement with me as the client was touching. I was never ever just treated as simply a CASE with potentially a significant dollar number attached to my file. I was engaged regularly, Tracey (Ass't) and Greg always made sure to remain constant, as well as consistent in overseeing that my case was handled properly and that it did matter in many ways - ensuring that the end result(s) would be fair and reasonable to my case/injury. The regular follow-up calls were very satisfying, knowing that you're involved in your case matters significantly AND always. One of my main items to recognize Cellino Law and Gregory is that whenever I called, I was able to get through to speak directly to my Lawyer and he would answer any if not all of my questions in a very professional and genuinely caring manner. I always felt cared for and protected legally and more importantly, I was made feel as a human being that was being cared for and always keeping me abreast of all matters connected to the case. There was never a point I felt let down, on the contrary -the level of service was "STELLAR". Greg is the consummate professional, a 'role model', if you will, for what other attorneys should strive to become when dealing with their clients.

Anthony

I highly recommend Cellino Law to anyone involved in a car crash. I worked with Michael Lovecchio, and had a wonderful experience given the circumstances. He was very attentive, and got the best possible outcome I could have wanted.

Susan

It was a great pleasure working with you on my lawsuit. You certainly gave 150% of your time and interest in settling my case and for that, I am extremely grateful. Therefore, I want to thank you very much for helping me win my settlement and wish you the very best.

Linda

My wife and I would like to take this opportunity to thank you for a fantastic job as our attorney. We could not have been more pleased with the work you and your team has done on this case. This past four years or so has been such a roller coaster for our family. We are very pleased and grateful with the result. We have made a good choice by choosing you. Thank you.

Dave

Tim Cellino handled my case beautifully. He is very knowledgeable and patient with all my questions. He kept in touch with me through out my ordeal. Tim also got a settlement for more than I expected. I highly recommend Tim Cellino!

Jayne

I want to thank your law firm for settling my lawsuit where others failed. You treated me with the utmost respect and care, because of your law firm the dream of owning my own home finally came true. For the first time in a long time, we're living out our dream home. Thank you a million times over. Thank you for making my dream come true.

Marcy