Slip and Falls Caused by Winter Conditions
June 28, 2023
Slip and falls caused by winter conditions can be more hazardous than normal. Ice, snow, and rain make already hazardous conditions even worse. Snow, ice, sleet, and rain on the sidewalk, parking lot, or other walking surfaces can cause someone to lose their balance and fall to the ground. People can also track them into buildings and expose people there to slip and fall accident risk.
A slip and fall accident occurs when a walking hazard, such as a wet floor, missing steps, or loose floorboard, causes someone to lose their balance and fall to the ground. Colliding with a hard surface like the ground can cause significant harm and expose someone to the risk of suffering severe injuries, such as back and neck injuries, bone fractures, and spinal cord injuries.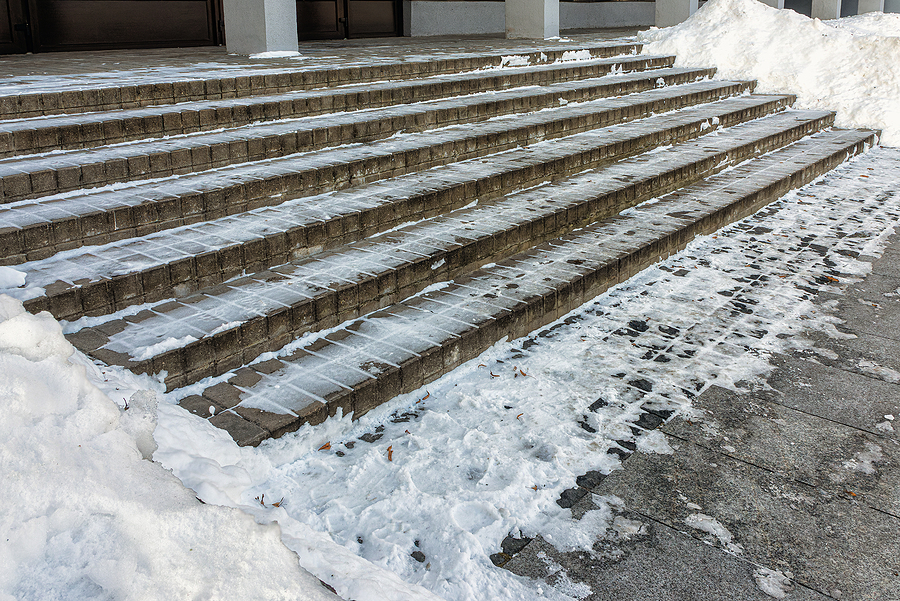 What is a Slip and Fall Accident?
One of the most common types of personal injury accidents is a slip and fall accident. Walking hazards like parking lot potholes, wet floors, wiring running across a floor, loose floorboards, and missing steps can cause a person to slip and collide with the hard ground. This can cause damage to many parts of the body, possibly leading to injuries like facial injuries, traumatic brain injuries (TBIs), and broken bones.
While falling may not seem so bad, these injuries can have severe consequences. According to the National Security Council (NSC), more than 6.8 million people received medical attention at a hospital for slip and fall accident injuries in 2020. That same year, 805 workers died from falls while on the job.
Property owners must ensure their property does not have significant walking hazards to prevent people from falling and suffering serious, life-threatening injuries.
Common Winter Walking Hazards That Can Cause Slip and Fall Accidents
Walking hazards outside can occur during winter. It can be harder to navigate a sidewalk after it has snowed, as the safe part of the sidewalk can be completely covered by snow.
You may have to walk over a mound of snow, which can be slippery and cause you to fall. Ice can also cover sidewalks, parking lots, and other walking surfaces during winter. Sheets of ice can make it impossible to keep your balance and lead to a person suffering harm from a slip and fall accident.
Visibility can also be lower during the winter. Snowstorms can reduce visibility, making it harder to see where you are walking. You could walk directly into a walking hazard or lose your balance because you cannot keep track of where you're going in the dark.
Winter Conditions Can Track Indoors and Cause Slip and Fall Accidents
Winter conditions do not only cause slip and fall accidents outside. Ice, snow, and rain can track indoors on people's shoes. Most places will have door mats that people can use to wipe their shoes to ensure they do not bring outdoor winter conditions inside. However, some people may not use the door mats or cannot get everything off the bottom of their shoes.
They can make indoor floors wet when they track winter conditions from outside. Wet floors can cause slip and fall accidents because they can reduce reactions.
People can struggle to stay on their feet after walking across wet floors, leading to them falling to the ground and suffering slip and fall accident injuries. Property owners and managers must account for the wet floor by putting down a wet floor sign and wiping up the liquid.
How Can You Prevent Slip and Falls Caused by Winter Conditions?
The most important way to prevent a slip and fall accident caused by winter conditions is to pay attention to where you are walking. You should be able to tell if the floor beneath you is slippery just by looking down and paying attention as you walk. Sometimes, a person will have no choice but to walk over a wet surface or a walking hazard.
If that is the case, the person should take it slow. There's no need to rush, and walking slower can help them maintain their balance. It's also important to keep their hands free and not walk with anything in their hands. They may lose their balance as they walk and need to hold onto something to stay on their feet.
Can You File a Slip and Fall Claim After an Accident Caused by Winter Conditions?
Following a slip and fall accident, a victim may wish to file a claim to pursue compensation for damages. However, that could be difficult if they fall on the sidewalk. The sidewalk is likely not on anyone's property, so they can't hold a property owner liable. It's possible to sue the city for compensation for damages if their negligence led to the slip and fall, such as not sending someone out to apply salt to the sidewalk.
If someone tracks winter conditions in an indoor location and causes a slip and fall accident, the property owner can be liable for damages.
Even if the property owner did not cause the walking hazard, they must take care of it to prevent people from getting hurt. Failing to do so is a negligent action that can leave them liable for damages, such as medical bills, lost wages, and pain and suffering.
Why Should You Hire a Slip and Fall Accident Lawyer?
Victims of slip and fall accidents caused by winter conditions should hire a slip and fall accident lawyer to help with the process of their slip and fall accident claim. Filing a slip and fall accident claim and recovering fair compensation can be long and complicated.
An experienced slip and fall accident lawyer can simplify it for you and handle the steps you do not have the experience for. They can help assess your damages, determine the liable party, gather evidence, and negotiate a settlement with the at-fault party's insurer.
Contact Cellino Law for Help With Your Slip and Fall Accident Claim
The slip and fall accident lawyers at Cellino Law have decades of experience and can help you prove your slip and fall accident claim to recover fair compensatory damages. Many liable parties, like property owners, property managers, or landlords, can be held liable for damages caused by a winter condition slip and fall accident.
Contact us for a free consultation to learn how our slip and fall lawyers can craft a legal counsel plan to put you in the best position to recover compensation for damages. Call us at 800-555-5555 or leave a message on our online contact page.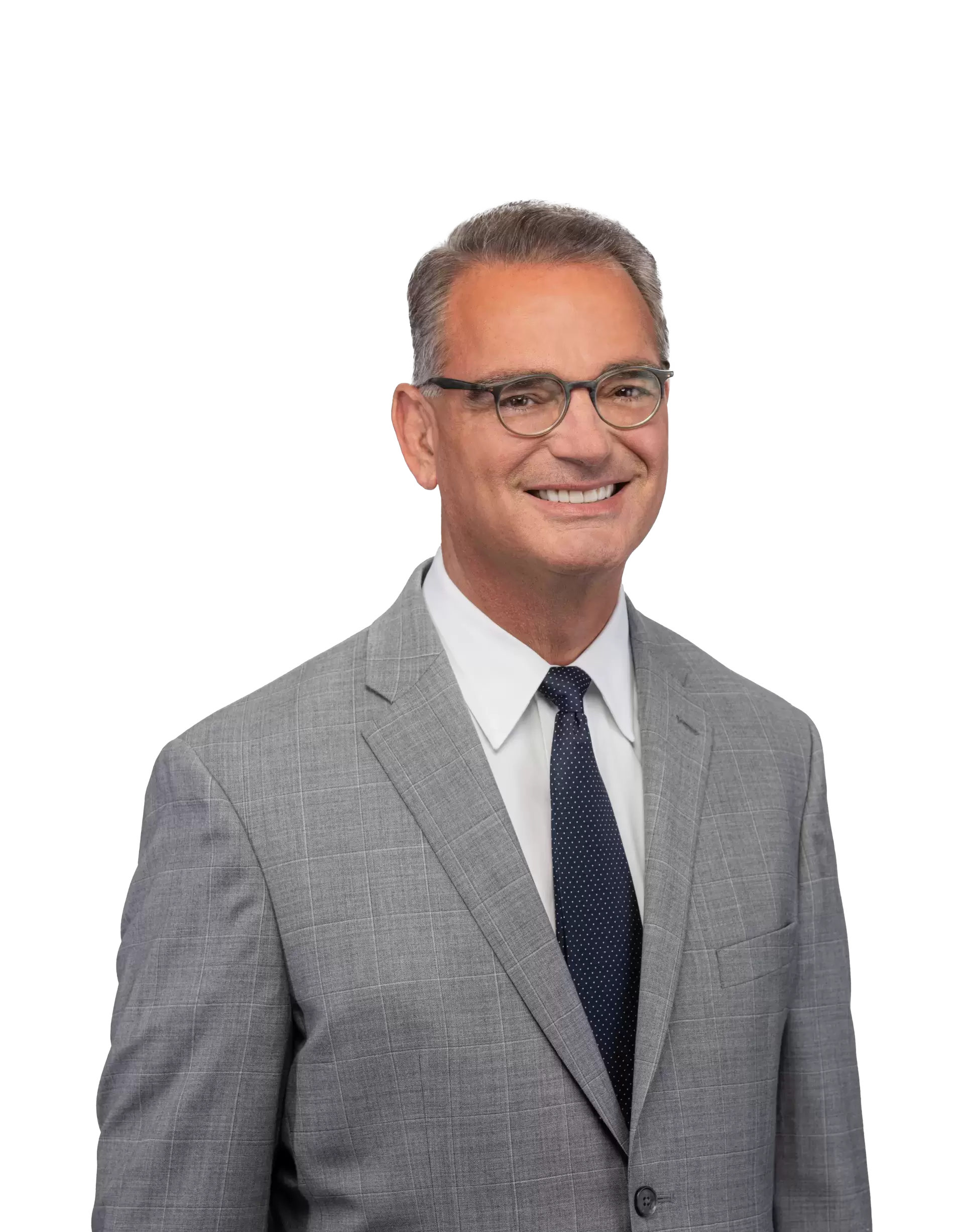 Content checked by the personal injury attorney Ross Cellino. As a family man and a trial attorney, I pride myself on winning cases and serving the community. With over 35 years of experience, I understand the function of a jury, how juries arrive at conclusions, and the role that the jury plays in administering justice. I know how to win cases. You can find us in Manhattan, Buffalo, Melville, Rochester, Brooklyn, The Bronx, Queens and other locations throughout New York.
Joe and I just wanted to send you this note thanking you for the professional way you handled our lawsuit. Your kindness was extremely appreciated in a very difficult time. When we found out the people that caused the accident had no insurance, we thought our chances of receiving any settlement was nonexistent. Once we met with you and released you were able to help us our minds were put at ease. Your aggressive manner of handling the case exceeded our expectations. Please feel free to use us as a reference. Thank you so much and best wishes,

Danielle and Joe

Thank you for your help in settling the case of my father's accident. I could always count on you to answer my questions honestly and in terms I could understand. If all lawyers at Cellino Law are like you, I understand why they are an A-1 law firm.

Bedner

We'd like to thank you for all the assistance and time you spent on our case. Your professionalism and honesty will always be appreciated. The staff was always courteous and we were always impressed with your accountability. Your passion and dedication will never be forgotten, nor will you.

Sarah

Cellino Law was a great company to work with. From the beginning they came out and met with my uncle and myself and assured us that everything would be taken care of from beginning to end our lawyer state and constant contact with us to make sure that everything would go smoothly and it did. I would definitely recommend anybody to go to Cellino Law for whatever help they need. And specifically please ask for the lawyer that we had Mr. Alan Silverstein. He was amazing and his staff was always attentive. Please go with them for your next law needs.

Eshaunda

My wife and I would like to take this opportunity to thank you for a fantastic job as our attorney. We could not have been more pleased with the work you and your team has done on this case. This past four years or so has been such a roller coaster for our family. We are very pleased and grateful with the result. We have made a good choice by choosing you. Thank you.

Dave

Choosing the right attorney to represent you after an accident can make all the difference. This is no cliche. I recently experienced these words to live by first hand. After a tractor trailer rear ended me at high speed in 2017 I retained Allan Silverstein to handle my case. I quickly realized that bringing a lawsuit rapidly snowballs into a mountain of details that can make or break your results. Documents, case histories, doctor visits, bills, and lots of phone calls all need to be accurately kept track of if a successful outcome it to be attained. To complicate matters I reside in New York and the incident took place in New Jersey. Luckily, Allan was licensed in multiple states. I was fortunate to find Allan to handle this matter from the New York area. Armed with an accurate account of the facts Allan went to work on the difficult job of negotiating with the defending insurance company as well as my no fault carrier in order to obtain the best possible outcome for my set of circumstances. In a lawsuit communication is key and and events can be of a timely nature. Allan never failed to return my calls - usually the same day! He fought skillfully and respectfully to get me the best possible settlement. He is easy to deal with and a likeable down to earth guy. He always listened with compassion and respect to my issues. He guided me with objective understanding as well as a realistic analysis of the merits of my case. When we finally settled Allan got me a fair agreement beyond my expectations and negotiated with my doctors to make sure all my bills were paid. It was a great experience having Allan represent me. Quality work in any aspect of life is hard to find. Quality is what I got with Allan Silverstein. I highly recommend him if you find yourself in need of a personal injury attorney.

Theodore