Is My Landlord Liable for My Slip and Fall Injuries?
February 7, 2023
Slip and fall accidents at a rental property can lead to serious injuries, loss of work, and extensive medical treatments.
If you are renting a home or apartment and you sustain slip and fall injuries on the premises, either inside or outside, can you hold your landlord liable? The answer depends greatly on where you fell and the reason for your fall.
Identifying Landlord Negligence
As in almost every personal injury case, the defendant's wrongdoing (typically, negligence) must be identified in order for the claim to be successful. If no negligence is identified, there is no liability.
In the instance of a slip and fall case on a rental property, you must be able to prove that your landlord acted wrongfully (most often, negligently) in some way that ultimately led to your injury. Simply tripping or slipping on the property does not automatically constitute negligence on the property owner's behalf.
Under New York State personal injury law, the general rule is that a property owner or landlord is bound by common-law duty to act as a reasonable person in maintaining the property in a reasonably safe condition. In identifying negligence, you must prove that your landlord has caused or failed to prevent, the condition which led to your injury or you must prove that your landlord should have reasonably known of, and therefore should have acted to correct, the dangerous condition.
What Is Reasonable Knowledge?
Reasonable knowledge exists where: "in respect to a particular matter, a reasonable individual should have had actual knowledge or could be expected to otherwise become aware of the matter through a reasonable inquiry concerning that particular matter."
For example, if there is a leak in your ceiling that occurs while you're at work and that same leak causes you to slip and fall later that day, there would be no way for your landlord reasonably to have known that the leak occurred. However, if you had notified your landlord of the leak and he or she neglected to fix it within a reasonable timeframe, your landlord could be liable for your injuries.
Factors Involved In Proving Landlord Negligence
To win a personal injury lawsuit against your landlord, you'll need to prove negligence and reasonable knowledge on the part of your landlord. The insurance company will weigh various factors to determine if negligence played a part in your slip and fall accident. These factors can include:
Control of the property: in order for the landlord to be considered negligent, the accident must have occurred on property which he or she controls. For example, the landlord is not liable for injuries that occur on a property which has been transferred or sold to another party.
Reasonable knowledge: As detailed above, your landlord can only be found negligent if he or she knew, or should have known, that there was an existing danger on the premises. If you advised your landlord of the danger in the past, you will need proof of that prior notice.
Foreseeability and feasibility: Was the situation in which your injury occurred foreseeably dangerous? And would a simple, reasonably-priced solution from the landlord have fixed the foreseeable danger?
Failure to act: Considering all of the evidence involved in your claim, did the landlord fail to remove the hazard that caused your injury in a reasonable amount of time?
When Is A Landlord Liable For Slip and Fall Injuries?
When A Slip and Fall Happens Inside The Rental Property
Since all tenants are entitled to privacy at their dwellings, you must be proactive in informing your landlord of any issues that arise inside your rental. If a renter does not make the landlord aware of a hazard within their apartment rental and someone gets hurt, the renter could be held liable for the injuries. On the other hand, the landlord is responsible for providing tenants with a safe living environment, which includes repairing any hazards within an apartment or rental within a reasonable amount of time, once notified.
Let's use the leak example discussed above. If a leak in your ceiling occurs while you're at work and you come home to slip on a soaking wet floor, your landlord will likely not be liable for the injuries unless you had notified him or her of the leak. However, your landlord may be found at fault for this particular incident if the leak was caused by a condition (e.g., faulty plumbing or poor roofing conditions) of which your landlord had prior knowledge. Although an insurance company may argue that you should have known what you were getting into (for example, if the apartment was in such a stage of neglect prior to signing your lease), if you can prove that your landlord was informed of the leak previously and failed to fix it within a reasonable timeframe, this would support your argument that your landlord should be held liable for your injuries.
When A Slip and Fall Happens Outside or On Common Areas Of The Rental Property
Although landlords need permission to enter tenants' dwellings to identify and correct issues, they are responsible for inspecting and maintaining common areas for all tenants. Thus, if your slip and fall accident occurred in a common area or on the exterior of the rental property, your landlord will likely be held liable if there was a dangerous condition that caused your injuries. That said, those conditions are subject to the same analysis: whether your landlord had reasonable notice of any dangerous condition and failed to respond in kind.
For example, if you sustained a slip and fall accident on an exterior stairwell of the property, perhaps on a foreign substance like a puddle or a piece of debris from a nearby tree, your landlord will likely not be held liable since they generally have no obligation to clean up foreign substances that they are not aware of. However, if your slip and fall was caused by a defective stair or faulty handrail that your landlord was responsible for maintaining, then you may have a relatively strong case against your landlord.
Another important consideration is your landlord's obligations. For example, if you slipped on ice walking from your apartment to your car, although that walkway is certainly your landlord's property, his or her responsibility in maintaining the walkway would depend on the tenant/landlord responsibilities outlined in your lease. If your landlord was responsible for clearing ice and snow as part of your lease, then they likely would be liable if the incoming snow or ice storm was predicted or the landlord otherwise knew there was a potential for icy conditions.
What To Do After You've Sustained Slip And Fall Injuries on A Rental Property
Just like after any slip and fall accident, you should take pictures of the accident scene, your clothing, your injuries, and anything else pertinent to your claim as soon as you can after your fall. In situations where ice or snow is present, the conditions can change within days or even hours, so it's important to collect photo evidence as soon as possible, as it can be difficult to prove your case without pictures to back up your claims.
After your slip and fall, be sure to seek medical attention for any injuries you've sustained, even if they seem minor in nature. Having proper medical records of your injuries and seeking continued treatment for those injuries can be critical in proving your case in the eyes of the insurance company. Moreover, it can take time for the full extent of your injuries to become evident. What may feel like a slight injury at first can prove to be a fracture or other serious injury as time goes on. Early treatment is crucial to your health and your case.
Before attempting to settle with your landlord or their insurance company, be sure to reach out to a trusted personal injury attorney to discuss your options. With the aid of a competent and experienced slip and fall lawyer, you will likely be able to recover more than if you were to fight the insurance company on your own.
At Cellino Law, our attorneys have decades of experience working with slip and fall accident victims to help them secure the compensation they deserve. If you've sustained injuries from a slip and fall accident, contact our office today for a free and confidential case consultation at 800-555-5555.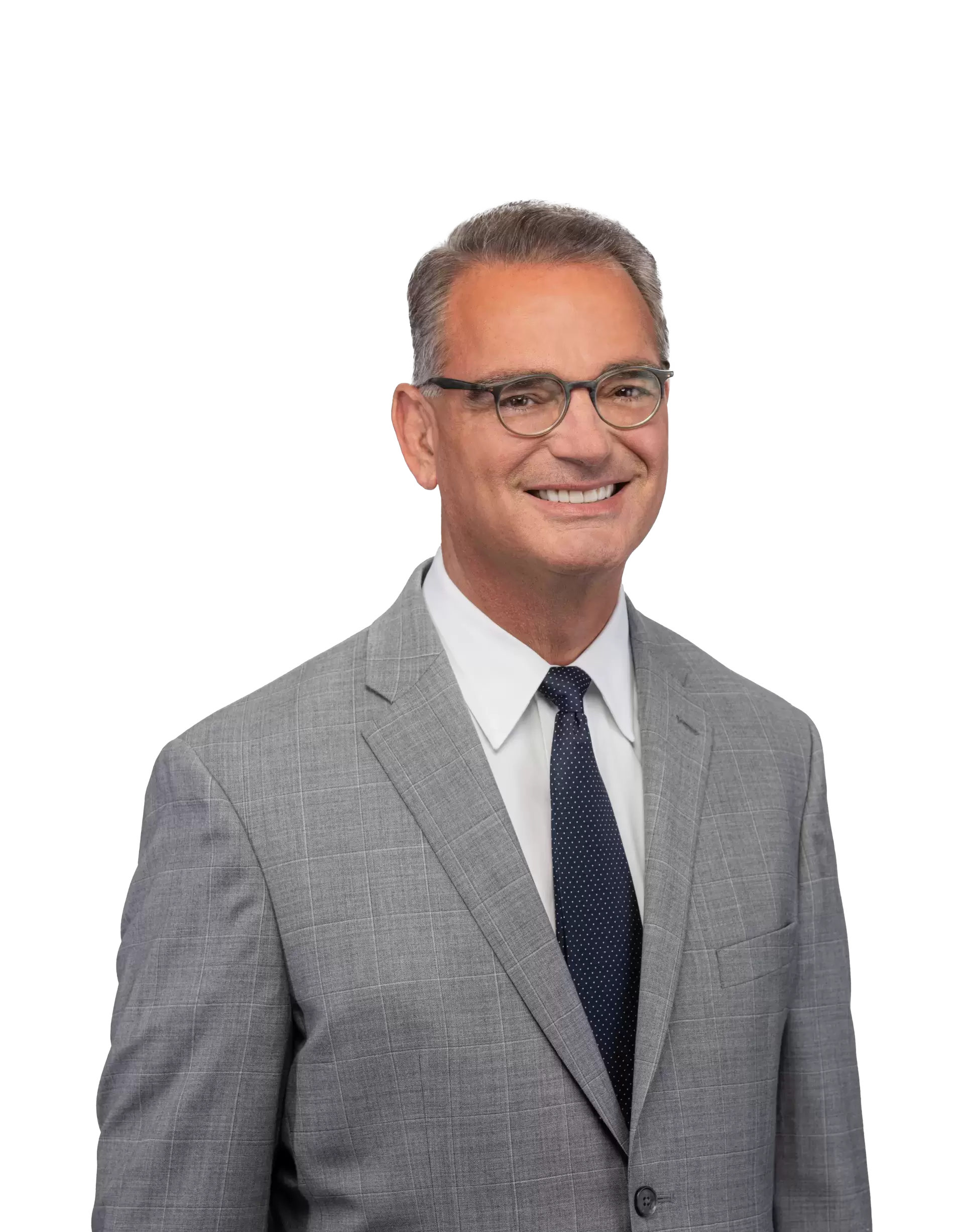 Content checked by the personal injury attorney Ross Cellino. As a family man and a trial attorney, I pride myself on winning cases and serving the community. With over 35 years of experience, I understand the function of a jury, how juries arrive at conclusions, and the role that the jury plays in administering justice. I know how to win cases. You can find us in Manhattan, Buffalo, Melville, Rochester, Brooklyn, The Bronx, Queens and other locations throughout New York.
I really just wanted to say thank you so much for taking my case, answering all my questions, and mostly for being very patient with me. I feel that without you and Roza I would not have been able to get anything at all. I hope to never need a lawyer again, but if I do I will definitely want you both working for me. Again thank your for you hard work, time and patience.

Veola

We'd like to thank you for all the assistance and time you spent on our case. Your professionalism and honesty will always be appreciated. The staff was always courteous and we were always impressed with your accountability. Your passion and dedication will never be forgotten, nor will you.

Sarah

I just want to let you know that I did receive my settlement check. More importantly, I want to thank you again for all you did for both me and my family. I could not be more pleased with my experience at Cellino Law. From the moment I first spoke with you I felt comfortable - you took a sincere interest in my case, clearly explained the process and effected a quick settlement. From this day forward, when someone asks if I can recommend a good lawyer I will, without hesitation, say "Cellino Law". Thanks again.

Walter

I really appreciated your determination and efforts on handling my case. You have done an outstanding job, and I am very satisfied with the outcome of the settlement. Thank you so so much John.

Amparo

This letter is to thank Ms. Diane D'Andrea, assistant to Mr. George Gridelli, Attny for all the hard work, dedication, and attentiveness she showed during the representation of my case. She was always cheerful and ready to help in whatever way she could. All messages left for Mr. Gridelli were always relayed and Mr. Gridelli always promptly returned our calls. She was a very competent assistant. Cellino Law has proven to be a model of what legal representation should be. Throughout the 6 ½ years of this case, I have heard many horror stories from people with "bad lawyer stories." We consider ourselves to be very lucky to have chosen Cellino Law and will always recommend you to those looking for good, honest representation with a personal touch.

Joseph

My wife and I would like to take this opportunity to thank you for a fantastic job as our attorney. We could not have been more pleased with the work you and your team has done on this case. This past four years or so has been such a roller coaster for our family. We are very pleased and grateful with the result. We have made a good choice by choosing you. Thank you.

Dave