What Is The Grieving Families Act And What Does Its Rejection Mean For New Yorkers?
February 3, 2023
As news that Governor Kathy Hochul vetoed the long-anticipated Grieving Families Act broke, many New Yorkers found themselves confused, angry, and disappointed. Passage of the act would have given hope to many families — parents, siblings, grandchildren, and more — that have tragically lost a loved one too soon.
In the wake of the breaking news, we take a look at what the rejection of this bill means for New Yorkers.
What Is A Wrongful Death?
When a person dies as a result of another party's negligence, the deceased person's estate could be entitled to file a wrongful death lawsuit in the State of New York. The law defines wrongful death as one caused by "a wrongful act, neglect or default," that the deceased person could have pursued a personal injury lawsuit against if they had survived.
Some examples of events that can qualify a "wrongful act, neglect or default" can include, but are not strictly limited to:
Motor vehicle accidents
Defective products
Nursing home neglect
Workplace injuries especially in construction jobs
What Is New York's Current Wrongful Death Statute?
New York State's current wrongful death statute was first enacted in 1847 — over 150 years ago. In its current state, survivors of the deceased are limited in who can bring forth a wrongful death lawsuit and the types of recoveries they can be awarded.
Currently, New York requires that a personal representative of the deceased's person's estate can file a wrongful death lawsuit against the accused party. Unlike many other states, New York's current wrongful death statute does not allow for a family member to bring forth a wrongful death claim unless that family member is also listed as a personal representative on the deceased's estate.
The personal representative has 2 years from the date of the deceased's original injuries to file a wrongful death claim against the negligent party. The types of damages that the personal representative can be awarded include:
Funeral and burial expenses for the deceased
Healthcare and medical expenses related to the deceased's final injury or illness
Any financial support the deceased would have contributed to their family
The value of support and services the deceased would have contributed to their family
The value of parental nursing, care or guidance for surviving children
Surviving parties' lost inheritance
Conscious pain and suffering of the deceased prior to their date of death
New York State does not allow surviving family members to collect damages for their grief, mental anguish or loss of companionship as it relates to the death of their loved one.
What Was Included in The Proposed Grieving Families Act Bill?
The proposed Grieving Families Act bill (Senate Bill S74A) was set to modernize New York's antiquated wrongful death statutes to vastly expand the definition of "family member". The bill would also amend the compensable damages those family members could receive from the accused in the event of a wrongful death.
Under the proposed bill, the definition of who constitutes a "family member" in the eyes of the law would expand to "close family members" that include, but are not limited to:
Spouses
Domestic partners
Children
Parents
Grandparents
Stepparents
Siblings
The Grieving Families Act also acknowledged that the damages caused by losing a loved one is not confined to the amount of financial support that they provided for their families. The bill took into account the emotional and psychological toll that a wrongful death incurs on their surviving family members. The bill, if passed, would have permitted for:
Emotional loss
Loss of companionship
Pain and suffering inflicted on surviving family members
The updated bill would have also extended the statute of limitations on all new wrongful death cases by 1 year and 6 months, bringing the time that a family member could pursue justice against the wrongdoer to 3 and a half years from the date of the deceased's accident.
Redefining "Family" In The Context of Wrongful Death Cases
The current statute fails to recognize non-traditional family models, as only designated representatives of the deceased's estate are allowed to file a lawsuit for financial damages.
As an example, an elderly set of siblings with no children and never married rely on each other emotionally. In the event of the untimely death of one sibling due to nursing home neglect, the other sibling would be emotionally crippled at the loss of their sibling and confidant. Under current law, the sibling would have little to no recourse for the financial damages incurred unless they were listed as a representative on their sibling's estate. The present law also provides no remedy for the emotional distress and trauma that this death has left the surviving sibling with.
Of course, there are many scenarios where a person's life is devalued under the current statute. These can include:
The unfortunate passing of a child in a motor vehicle accident, leaving the parent with little to no recourse as the child does not provide any financial support to their family.
A single parent who succumbs to injuries sustained at their workplace, forcing their children to be able to seek only monetary compensation for the earning potential of their deceased parent.
A retired grandmother who is the matriarch of the family but suffers fatal injuries due to medical malpractice. The surviving siblings, children and grandchildren are grief stricken but since she did not work, her case does not have as much value under the law as it would if she had survived.
The proposed bill would have modernized the definition of a family in the eyes of the law so that "close family members"— as determined by a jury — would be able to recover for non-punitive damages in a wrongful death lawsuit. Although a lawsuit cannot recover loss of life, the family members would be compensated accordingly for the emotional toll of a wrongful death.
Does The Current Law Disproportionately Benefit Families of "High Earners"?
Unfortunately, the current New York wrongful death statute places the value of a lost life only on the deceased's earning potential. By placing the value of the deceased only on their income and the financial value they provided to their family, the current law fails to provide fair compensation for families who have lost a family member with "low earning potential".
The truth is, acts resulting in a wrongful death don't only occur to those that have economic value in the eyes of the law. In fact, the current statute is grossly unfair in providing the surviving loved ones with adequate compensation in the event of the loss of:
A child
An elder who no longer works
A stay-at-home parent
A deceased who worked part-time or made minimum wage
Additionally, by failing to recognize the non-financial contributions the deceased has brought to their families and loved ones, the current statute fails to serve justice to underprivileged individuals and communities. In an open letter after the Governor's shocking veto, the New York Trial Lawyers Association penned, "Governor Hochul has turned her back on the people who deserve the opportunity to seek justice the most. Until it is changed, the wrongful death statute will continue to deliver uneven justice for communities of color, women, children, seniors, people with disabilities and those with low incomes."
Why A Reform To Wrongful Death Statutes Is So Important in 2023
New York is one of the few remaining states that has not modernized its wrongful death statutes, but wrongful deaths through negligent acts are a not uncommon occurrence in the realm of personal injury law. This piece of legislation has been introduced every year since 1999 in an attempt to bring justice to families who have lost a loved one.
The bill passed the legislature this year with bi-partisan support only to be rejected by Governor Hochul after pushback from insurance, business and trade associations. The veto of this widely supported bill, which has been accepted by over 40 states nationwide, has left New Yorkers wondering if justice will ever be served to those who need to pursue a wrongful death suit.
As it stands, the current statute turns a blind eye to the anguish that families endure following the loss of a loved one. The current statute not only neglects the emotional distress a wrongful death puts on a family but fails to provide low income families with acceptable compensation for their losses.
Cellino Law Stands With New York Wrongful Death Victims and Their Loved Ones
As a personal injury firm with a long-standing history of helping wrongful death victims' families in New York, we fully support and endorse the passage of a bill to modernize the outdated statute that leaves many in our state with little to no recourse for justice.
We've seen first-hand on many occasions how New York's current law fails to provide grieving loved ones the justice they deserve given the disparity of compensation that is provided for families who suffer similar tragedies solely based on the earning potential of their deceased family member.
The passage of this, or a similar, bill affects all New Yorkers as wrongful death accidents can happen to anyone regardless of gender, race, or financial status. While we certainly hope that no one has to experience a loss due to another party's gross negligence, we hope to act as an advocate for those who have. Please, consider calling your local representative and the Governor's office to demand the passage of a wrongful death statute reform bill to ensure that anyone and everyone who suffers the tragic loss of a family member receives justice.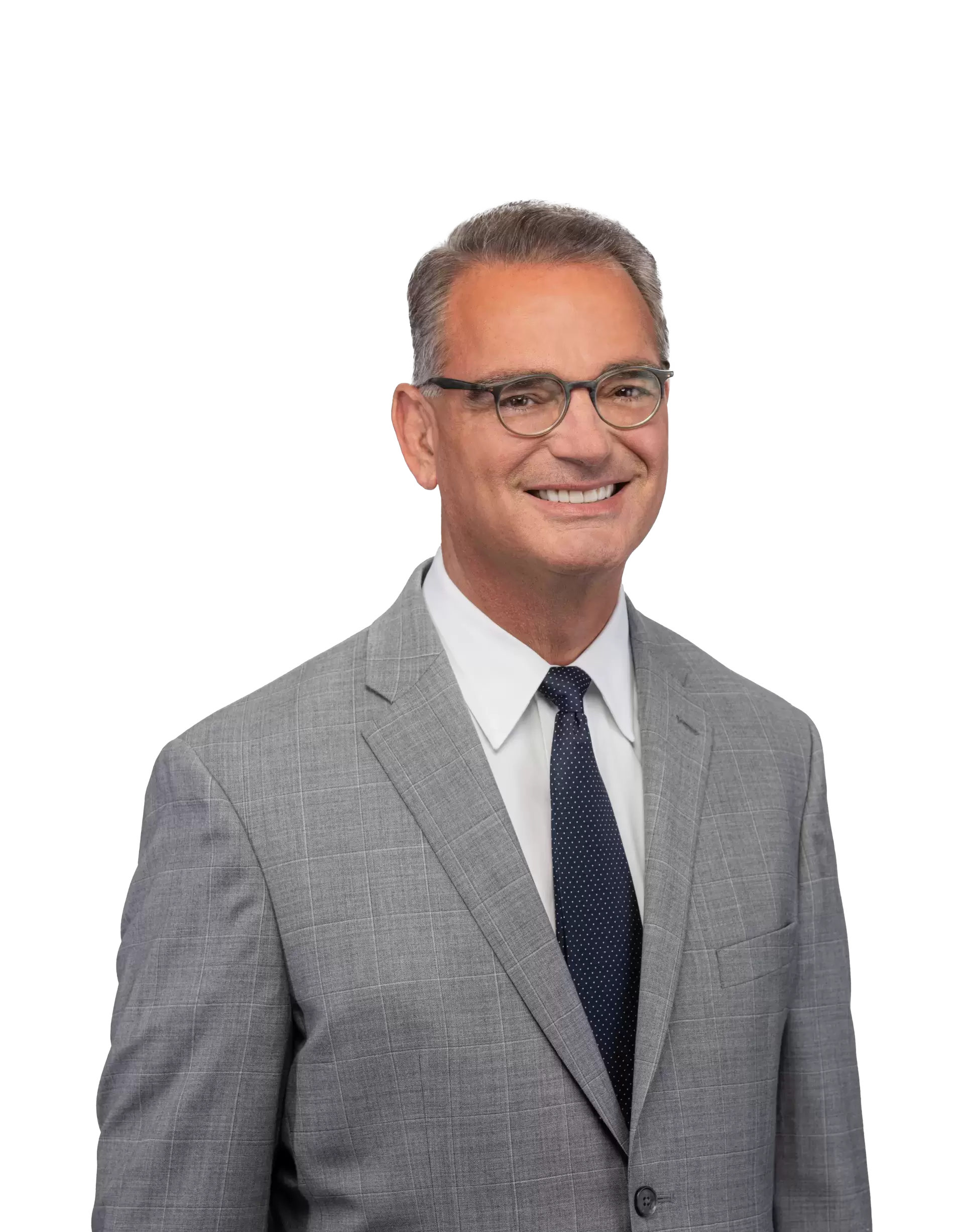 Content checked by the personal injury attorney Ross Cellino. As a family man and a trial attorney, I pride myself on winning cases and serving the community. With over 35 years of experience, I understand the function of a jury, how juries arrive at conclusions, and the role that the jury plays in administering justice. I know how to win cases. You can find us in Manhattan, Buffalo, Melville, Rochester, Brooklyn, The Bronx, Queens and other locations throughout New York.
I can only say great things about my attorney Allan Silverstein. He is professional, he calls back right away, he keeps me informed, and makes me feel comfortable as this entire ordeal is stressful. I have total confidence in his ability to handle whatever comes his way. He is no nonsense and very good at his job. Thank you Allan... he is a true asset to the team!

Mrs Steward

I want to thank your law firm for settling my lawsuit where others failed. You treated me with the utmost respect and care, because of your law firm the dream of owning my own home finally came true. For the first time in a long time, we're living out our dream home. Thank you a million times over. Thank you for making my dream come true.

Marcy

Choosing the right attorney to represent you after an accident can make all the difference. This is no cliche. I recently experienced these words to live by first hand. After a tractor trailer rear ended me at high speed in 2017 I retained Allan Silverstein to handle my case. I quickly realized that bringing a lawsuit rapidly snowballs into a mountain of details that can make or break your results. Documents, case histories, doctor visits, bills, and lots of phone calls all need to be accurately kept track of if a successful outcome it to be attained. To complicate matters I reside in New York and the incident took place in New Jersey. Luckily, Allan was licensed in multiple states. I was fortunate to find Allan to handle this matter from the New York area. Armed with an accurate account of the facts Allan went to work on the difficult job of negotiating with the defending insurance company as well as my no fault carrier in order to obtain the best possible outcome for my set of circumstances. In a lawsuit communication is key and and events can be of a timely nature. Allan never failed to return my calls - usually the same day! He fought skillfully and respectfully to get me the best possible settlement. He is easy to deal with and a likeable down to earth guy. He always listened with compassion and respect to my issues. He guided me with objective understanding as well as a realistic analysis of the merits of my case. When we finally settled Allan got me a fair agreement beyond my expectations and negotiated with my doctors to make sure all my bills were paid. It was a great experience having Allan represent me. Quality work in any aspect of life is hard to find. Quality is what I got with Allan Silverstein. I highly recommend him if you find yourself in need of a personal injury attorney.

Theodore

This is to express our gratitude to you and your team in helping us and Stephanie navigate through the legal process following her car accident. We are very satisfied with the outcome and grateful for your hard work and attention to details. We fell confident that with this compensation, Stephanie will be able to move forward with her studies and her life with the ability to care for some of her health needs resulting from the injuries sustained following her car accident. Thank you very much and may God continue to bless your efforts.

Jose & Rose

I really just wanted to say thank you so much for taking my case, answering all my questions, and mostly for being very patient with me. I feel that without you and Roza I would not have been able to get anything at all. I hope to never need a lawyer again, but if I do I will definitely want you both working for me. Again thank your for you hard work, time and patience.

Veola

Joe and I just wanted to send you this note thanking you for the professional way you handled our lawsuit. Your kindness was extremely appreciated in a very difficult time. When we found out the people that caused the accident had no insurance, we thought our chances of receiving any settlement was nonexistent. Once we met with you and released you were able to help us our minds were put at ease. Your aggressive manner of handling the case exceeded our expectations. Please feel free to use us as a reference. Thank you so much and best wishes,

Danielle and Joe