What To Do If You're In A Rental Car Accident
February 17, 2023
Dealing with a
car accident
can be stressful enough, even when it's your own property involved. So, it's understandable that many people are overwhelmed and confused about what to do after a rental car accident.
If you've been involved in a rental car accident, either in a car you're renting or you were struck by someone operating a rental car, it's important to know how to handle the aftermath. Let's take a look at what you should do after a rental car accident and what steps you should take if you're injured as a result.
Immediately After The Accident
If you've been in a car accident involving a rental car, you should take the following actions to protect your rights.
Assess The Situation
First, assess the situation inside your own vehicle. Make sure that you and your passengers are safe and there are no injuries before exiting the vehicle to inspect the damage done.
If anyone in your vehicle is seriously injured as a result of the accident, contact emergency services as soon as possible.
File A Police Report
After you've assessed the situation inside your vehicle, call the police to file a report for the accident. The police report will include:
Information including date, time and place of the accident
Description of the road conditions
Details of the accident itself
A diagram of the accident
Names of drivers and all injured parties
Notes on property damage
You will be able to obtain a copy of the police report to share with the rental company and the insurance company if you need to file a claim.
Gather Pertinent Information and Evidence
If you are able to, you'll want to exchange contact and insurance information with the other driver(s). If there are any witnesses to the accident, attempt to collect their contact information as well.
If it is safe to do so, take pictures and video of the accident scene, any injuries sustained by you or your passengers, and damage done to any of the cars involved in the collision.
Seek Medical Attention If Injured
If you or someone in your vehicle was injured, no matter how minor, it is important to seek prompt medical attention. Injuries that may seem minor immediately after the accident, especially soft tissue injuries, can worsen over time once the adrenaline of the accident wears off.
Medical records from a physician's office or emergency care center can be crucial in showing any damages you've sustained as a result of the accident if you choose to pursue a claim.
Call The Rental Car Company
If you are the driver of the rental, contact the rental car company to report the accident. They can also advise you on what to do with the car – either where to bring it if it is drivable or where to have it towed if it is not. The representative also may be able to advise you of any insurance that is available to you for bodily or property damage.
Contact A Trusted Personal Injury Attorney
If you were injured in the accident, reach out to an experienced and trusted personal injury attorney for a free case consultation. Generally speaking, working with an attorney can help to ensure that you receive fair and just compensation from the insurance company rather than attempting to tackle the claim on your own.
Alert Your Insurance Company Of The Accident
Start the process of filing a claim through your insurance company as soon as possible. If your claim is filed past the statute of limitations, it may be denied and you could risk not receiving any financial compensation for damages you've sustained.
Insurance Coverage In A Rental Car Accident
Many drivers assume that their own personal auto insurance will cover them in full in the event of a rental car accident, but that isn't always the case. It's important to review your insurance policy to see whether or not your collision and/or liability coverage can be utilized for a rental car. An experienced attorney can assist you in this process, to ensure that no relevant, available coverage is overlooked.
You may wish to add insurance offered by any rental car company at the time of arranging your rental car. This could prove extremely helpful in the event of an accident, if your insurance policy does not include rental car coverage, or if you have high deductibles on your policy.
Collision Damage Waiver
When renting a car in New York, the representative assisting you will ask whether or not you have personal auto insurance coverage. Regardless of whether your answer is "yes" or "no," they likely will offer you a collision damage waiver for an additional fee.
Depending on the terms of the agreement, this option may prevent you from being held responsible for any repair or replacement costs in the event of a collision provided that you have not violated the rental agreements and terms. However, it's important to understand that these waivers typically apply only to the rental vehicle you are operating, not any bodily injuries that may occur.
Loss Damage Waiver
Similar to the collision damage waiver, the rental car company may offer you a loss damage waiver for an additional daily fee. A loss damage waiver can also help protect you from out-of-pocket expenses relating to physical damage done to the vehicle such as vandalism, collisions, fires or acts of nature.
One important difference between the collision damage waiver and a loss damage waiver is protection against theft of the vehicle. Oftentimes, a loss damage waiver releases you of any liabilities if the car is damaged or stolen during your rental term. However, like a collision damage waiver, it typically does not cover bodily injuries or damage done to another's property.
Types Of Accident Coverage Offered
Whether you opt to add supplemental coverage to your own personal auto insurance or you choose to fully rely on a rental company's insurance, here's what is often offered:
Liability Coverage: This coverage typically will help you to pay for another person's medical bills or damage to another person's property if you cause an accident in your rental vehicle.
Comprehensive Coverage: This coverage typically helps to pay for repairs to the rental vehicle if it's damaged by theft, wind, fire, or other natural disasters.
Collision Coverage: This coverage typically helps to pay for repairs to your rental vehicle if it's damaged in a collision with another car or object.
All of these coverages can be purchased over the counter at the time of rental or added as supplemental coverage to your existing auto insurance. It is important to carefully read any coverage agreements before signing, as every insurance company uses its own terms and language in the agreements they offer to renters.
Determining Liability For A Rental Car Accident in New York
Establishing fault when a rental car is involved is important because you could be held liable by the rental car company for any damages. Let's say you're not at fault for the accident. Depending on the contract you've signed with the company, you could be responsible to pay for any damages to the vehicle even before a claim with the at-fault party is settled. If you fail to establish that the accident was another driver's fault, you may not be eligible for reimbursement on the out-of-pocket costs to the rental car company.
If another driver is responsible for the accident, both you and the rental car company may be able to pursue a claim against the at-fault party for damages. For example, in the event that your rental car was damaged, you or the rental car company may want to file a claim against the at-fault drivers' property damage liability coverage.
If you or your passengers are injured as a result of an accident in a rental car, you can turn to your own no-fault insurance to help pay for any medical bills, lost wage, and any other reasonable expenses in relation to the accident, regardless of whether or not you are at-fault for the accident. You may also file a bodily injury claim against the at-fault driver for any injuries, lost wages, or wrongful deaths.
What Happens If I'm Hit By A Driver In A Rental Car?
If you were hit by a driver who was operating a rental vehicle and they are at fault for the accident, you will likely need to file a claim with their personal auto insurance or the rental car company if you sustained any bodily injuries or property damage. A trusted personal injury attorney can assist you in doing so, to ensure that your interests are protected.
If the driver does not have enough coverage, either through their own insurance or the rental company's insurance, you may turn to your own SUM coverage, where available, to cover any additional expenses in relation to your accident.
Is The Rental Car Company Liable For Your Injuries?
In most situations, rental car companies will try to escape liabilities that may fall onto them for your personal injuries. However, there are certain situations where you can hold the rental car company partially or fully liable for their role in the accident. An attorney can assist you in determining how to best pursue a claim against a rental car company.
For example, if the rental car was improperly maintained and resulted in an accident, you may be able to hold the rental car company responsible for damages that resulted from the accident. In these instances, you may need to prove through a preponderance of evidence that your accident was in fact due to the rental car company's negligence. A skilled personal injury attorney will be able to help gather the appropriate evidence to demonstrate as much.
The Graves Amendment
The Graves Amendment is part of a federal highway bill that was signed into law in 2005. This amendment bars vicarious liability claims against rental car companies for injuries caused by their customers. In other words, rental car companies are not typically liable where someone who rented their car causes a motor vehicle accident. However, an exception exists where the rental company may be liable if it can be proved that the car rental company caused the injuries through negligent actions.
According to The Graves Amendment, mere ownership of a rental vehicle does not make said owner – in this case, the rental car company – liable for any damages or injuries resulting from use of the rental car during its use or lease, subject to the following conditions:
The owner is involved in the business of vehicle rentals or leases.
The owner has not committed any wrongdoing or negligence.
Since many rental vehicles cross state lines at one point or another, state liability laws are preempted by The Graves Amendment.
How A Rental Car Accident Attorney Can Help You
If you or a loved one was injured in a rental car accident, it's important to understand your rights. Dealing with insurance companies after an automobile accident can be stressful enough without adding the extra complications of rental car insurance or complications with the rental car company.
By working with an experienced personal injury attorney, you are protecting yourself to ensure you receive fair compensation for your injuries. Your attorney will act as a representative for you, always acting in your best interest. Throughout the process, your attorney will perform a thorough investigation into your accident to build a strong case in your favor. Your attorney's office will also make sure that any relevant deadlines and paperwork are filed to avoid any issues with your claim.
At Cellino Law, our attorneys have decades of hard-fought experience with helping car accident victims to fight against big insurance. For a free, risk-free consultation with one of our attorneys, contact us at 800-555-5555.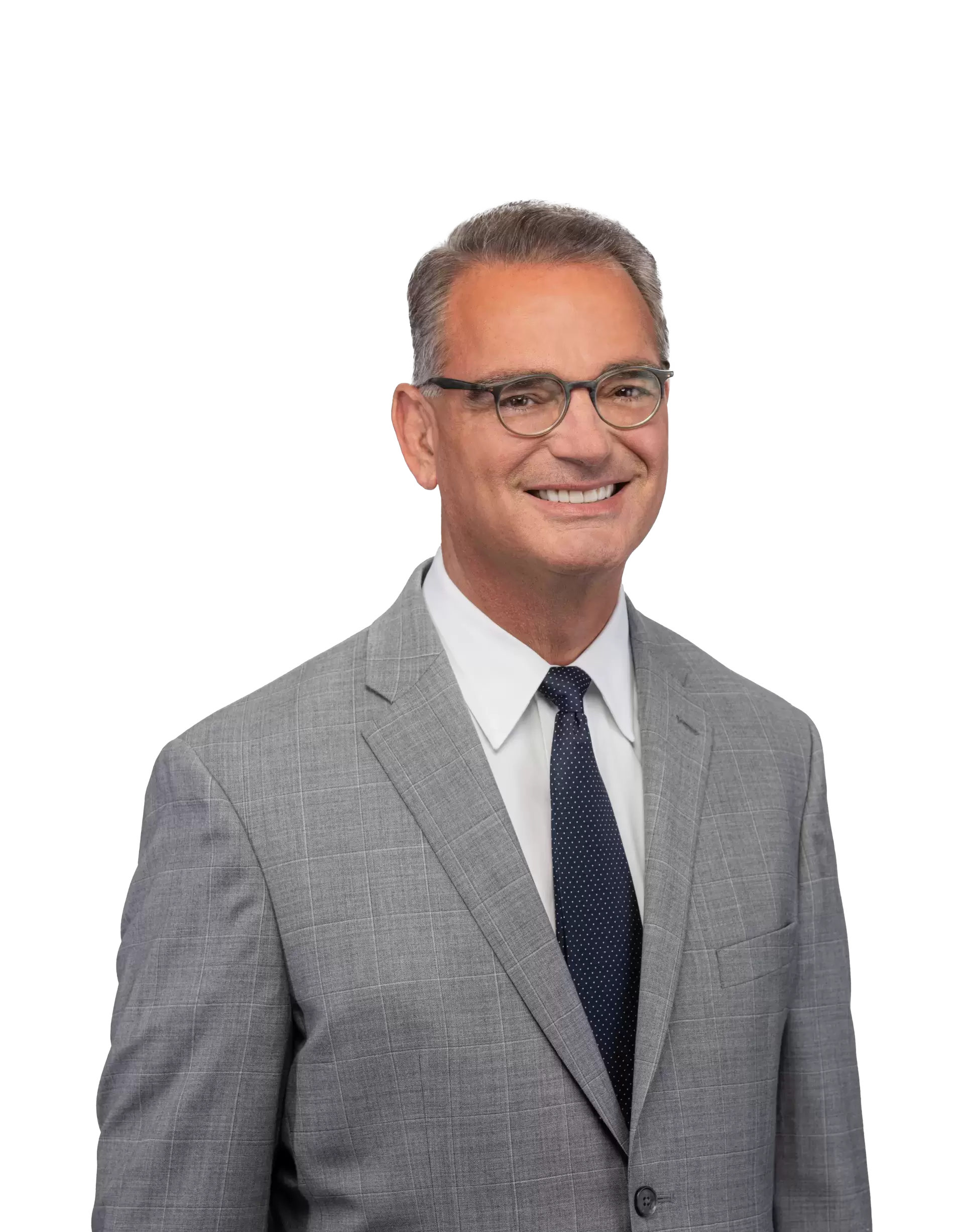 Content checked by the personal injury attorney Ross Cellino. As a family man and a trial attorney, I pride myself on winning cases and serving the community. With over 35 years of experience, I understand the function of a jury, how juries arrive at conclusions, and the role that the jury plays in administering justice. I know how to win cases. You can find us in Manhattan, Buffalo, Melville, Rochester, Brooklyn, The Bronx, Queens and other locations throughout New York.
I highly recommend Cellino Law to anyone involved in a car crash. I worked with Michael Lovecchio, and had a wonderful experience given the circumstances. He was very attentive, and got the best possible outcome I could have wanted.

Susan

Mark Kochanowicz is from far the best attorney you can have. Mark treats you like a friend more than a client. He truly cares and go the extra mile for you and your case, contacts you to update you in regards to your case and keep you informed at all times. Mark represented me twice and settled my cases for way more than I expected. I highly recommend Mark Kochanowicz because he is just the best on what he does!!! Thank you Mark!!!!

Maria

Now that reality has set in, I want to thank you for all your work and assistance in obtaining my settlement for the pelvic mesh. This money will make my life so much easier in the future. Medicare just isn't sufficient. I know that I will have enough to live on. I truly appreciate of your efforts. Thank you!

Loraine

Choosing the right attorney to represent you after an accident can make all the difference. This is no cliche. I recently experienced these words to live by first hand. After a tractor trailer rear ended me at high speed in 2017 I retained Allan Silverstein to handle my case. I quickly realized that bringing a lawsuit rapidly snowballs into a mountain of details that can make or break your results. Documents, case histories, doctor visits, bills, and lots of phone calls all need to be accurately kept track of if a successful outcome it to be attained. To complicate matters I reside in New York and the incident took place in New Jersey. Luckily, Allan was licensed in multiple states. I was fortunate to find Allan to handle this matter from the New York area. Armed with an accurate account of the facts Allan went to work on the difficult job of negotiating with the defending insurance company as well as my no fault carrier in order to obtain the best possible outcome for my set of circumstances. In a lawsuit communication is key and and events can be of a timely nature. Allan never failed to return my calls - usually the same day! He fought skillfully and respectfully to get me the best possible settlement. He is easy to deal with and a likeable down to earth guy. He always listened with compassion and respect to my issues. He guided me with objective understanding as well as a realistic analysis of the merits of my case. When we finally settled Allan got me a fair agreement beyond my expectations and negotiated with my doctors to make sure all my bills were paid. It was a great experience having Allan represent me. Quality work in any aspect of life is hard to find. Quality is what I got with Allan Silverstein. I highly recommend him if you find yourself in need of a personal injury attorney.

Theodore

I really appreciated your determination and efforts on handling my case. You have done an outstanding job, and I am very satisfied with the outcome of the settlement. Thank you so so much John.

Amparo

Thank you for all your help. It has been a long journey. At last, the light at the end of the tunnel. Also, thank Tom for the help and work he put in.

Ron