Hidden Dangers: The Role of Road Defects in Car Accidents
October 17, 2023
When people think of a car accident, they likely envision a driver speeding through a red light and crashing into another driver. While this is a common way for car accidents to occur, they can also result from issues with the design and construction of roads.
A road defect is an undesirable and dangerous issue with a road. Some examples of road defects that can cause car accidents include potholes, deteriorated road surfaces, cracked pavement, edge failure, poorly spaced lanes, and a lack of traffic control signals.
Car accidents can result from poor road construction and a lack of signage, as these issues can cause someone to lose control of their car or mistakenly drive too fast. Drivers, road construction workers, and local and state government officials can be held liable for damages caused by a road defect car accident.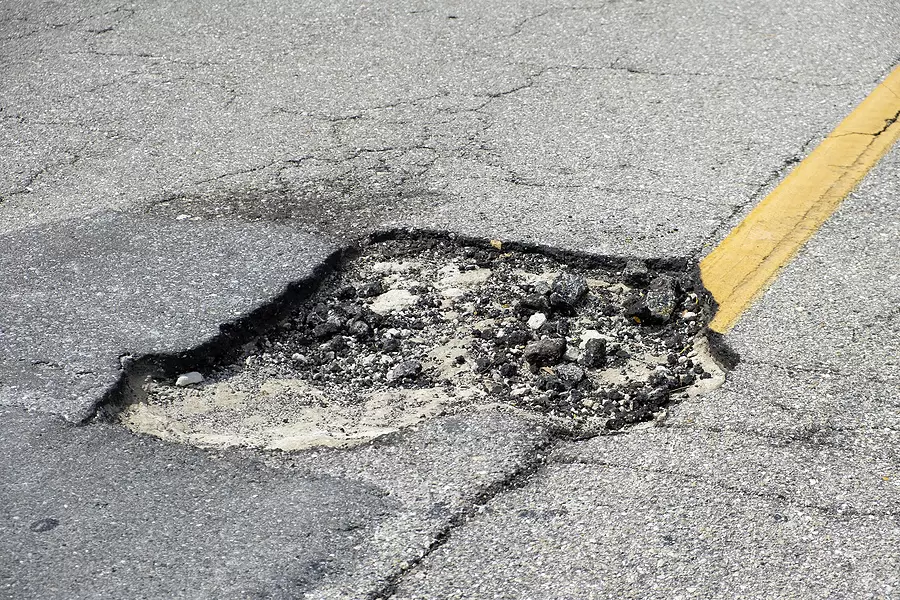 What is a Road Defect?
People can suffer car accidents when they lose control of their vehicles or crash because of road defects. These can encompass issues with the design or construction of roads or a lack of traffic control signals or other helpful objects that can aid drivers in avoiding accidents.
Road defects can affect the quality of the road, as pavement can break apart and lead to uneven driving surfaces. Potholes and stress fractures can form when a road is not paved properly or the people responsible for its construction made mistakes.
Issues regarding a lack of signage can also fall under road defects. Drivers need stop signs, yield signs, speed limit signs, and traffic control signals to know when to stop, accelerate, or yield to pedestrians. Roads that lack these signs, as well as other objects like guardrails, can lead to drivers making mistakes that can cause car accidents.
How Can a Road Defect Cause a Car Accident?
Road defects can cause severe car accidents that result in serious car accident injuries. These injuries, such as traumatic brain injuries (TBIs), bone fractures, and spinal cord injuries, can cause long-term pain and suffering and expose victims to life-threatening impacts.
Issues with the design and construction of roads can cause a car accident by creating an obstacle a driver may not be ready for. A driver hitting a pothole, stress fracture, or pavement debris can result in them blowing out their tire, losing control of their vehicle, and causing a car accident.
Road defects having to do with a lack of traffic control signals can also cause a car accident. If a speed limit sign is not posted, a driver may speed so fast that they cannot stop before a stop sign. A lack of a stop sign can also result in a driver advancing through a busy street without stopping to see if it's safe, possibly leading to them causing a T-bone accident.
Common Examples of Road Defects That Can Cause Car Accidents
Drivers must stay focused while they drive and avoid distracted driving to ensure they notice road defects. Many smaller road defects are avoidable if a driver remains focused on the road ahead.
However, some common road defects are unavoidable and can lead to conditions that can cause a car accident. Victims of car accidents caused by dangerous road hazards can experience serious injuries that can qualify them for filing a car accident claim.
The following are some common examples of road defects that can cause car accidents:
Stress fractures
No stop signs
Lack of traffic control signals
Rutting
Edge failure
Road debris
Lack of guardrails
Water pooling
Uneven pavement
Lack of lane markings
Who Can Be Held Liable for a Road Defect Car Accident?
After a car accident caused by a road defect, you could file a car accident claim to pursue damages. The most likely liable party is the road construction workers. If they made mistakes in the design and construction of the road that led to a defect, they could be held liable for their negligence.
State and local government officials can also be held liable for road defect car accidents if they were involved in road construction. They may have been responsible for developing a faulty road design that led to a road defect. However, they are unlikely to be held liable, as proving their negligence can be challenging.
A driver can also be held liable for reckless driving. Just because there is a road defect does not mean a driver gets an excuse for negligent driving. If their negligence causes the accident, they could be held liable. For example, a drunk driver may not notice a pothole, drive over it, and lose control of their vehicle. They can be held liable for driving drunk regardless of the pothole.
Hiring a Car Accident Lawyer to Help With Your Road Defect Accident Claim
Car accident victims can experience car accident damages after a collision caused by a road defect. They could file a car accident claim with the above possible liable parties to pursue compensation for damages.
Hiring a car accident lawyer is an essential step in the process, as they have experience handling the steps in the car accident claim process. They will know what parties can be held liable, what paperwork you need to sign, and how to negotiate a settlement with the liable party's insurance provider.
Having an experienced attorney in your corner allows you to release some of the stress caused by the financial impact of a car accident. Your experienced lawyer will understand the process and car accident laws, which can help put you in the best position to recover damages.
Contact Cellino Law for Help With Your Car Accident Claim
The car accident lawyers at Cellino Law have decades of experience helping victims recover fair compensatory damages. We can help those involved in car accidents caused by road defects recover compensation for medical bills, lost wages, loss of enjoyment of life, etc.
Our experienced car accident attorneys can speak with you about the specifics of your case and craft a personalized legal counsel plan to help put you in the best position for a successful claim. Contact Cellino Law today for a free car accident consultation by calling us at (800) 555-5555 or leaving a message on our online contact page.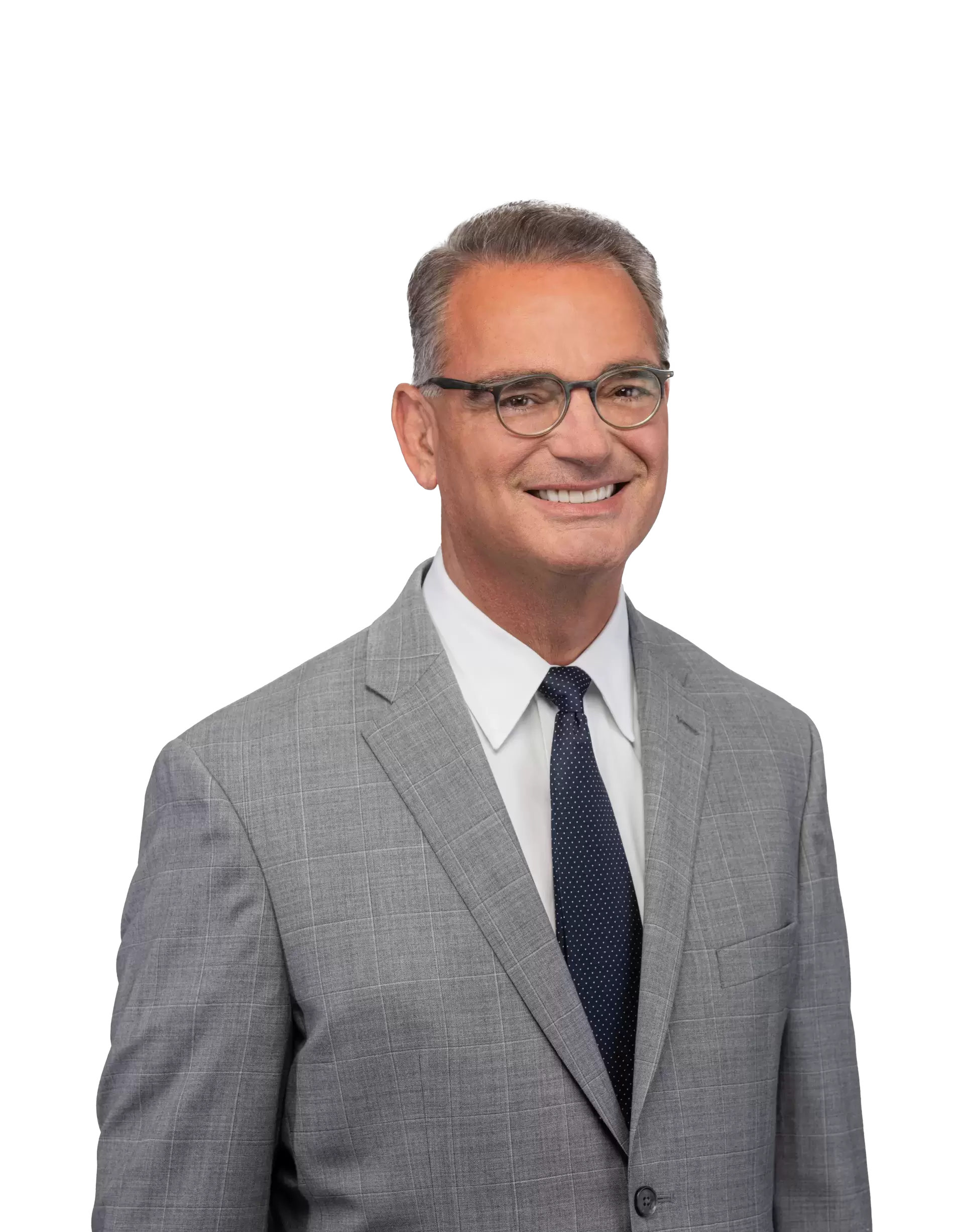 Content checked by the personal injury attorney Ross Cellino. As a family man and a trial attorney, I pride myself on winning cases and serving the community. With over 35 years of experience, I understand the function of a jury, how juries arrive at conclusions, and the role that the jury plays in administering justice. I know how to win cases. You can find us in Manhattan, Buffalo, Melville, Rochester, Brooklyn, The Bronx, Queens and other locations throughout New York.
Thank you for your time, effort, and hard work on my case. I appreciate your expertise and compassion. I never experienced what I went through and I would have been completely lost without you.

Martha

Joe and I just wanted to send you this note thanking you for the professional way you handled our lawsuit. Your kindness was extremely appreciated in a very difficult time. When we found out the people that caused the accident had no insurance, we thought our chances of receiving any settlement was nonexistent. Once we met with you and released you were able to help us our minds were put at ease. Your aggressive manner of handling the case exceeded our expectations. Please feel free to use us as a reference. Thank you so much and best wishes,

Danielle and Joe

Cellino Law and more specifically my attorney, Gregory V. Pajak, Managing Attorney, and as a whole the Cellino Law Firm and its organization. This is by far one of the most professional law firms and attorney I have ever engaged with and retained in my 35 years. The level of professionalism goes beyond words, the care and constant engagement with me as the client was touching. I was never ever just treated as simply a CASE with potentially a significant dollar number attached to my file. I was engaged regularly, Tracey (Ass't) and Greg always made sure to remain constant, as well as consistent in overseeing that my case was handled properly and that it did matter in many ways - ensuring that the end result(s) would be fair and reasonable to my case/injury. The regular follow-up calls were very satisfying, knowing that you're involved in your case matters significantly AND always. One of my main items to recognize Cellino Law and Gregory is that whenever I called, I was able to get through to speak directly to my Lawyer and he would answer any if not all of my questions in a very professional and genuinely caring manner. I always felt cared for and protected legally and more importantly, I was made feel as a human being that was being cared for and always keeping me abreast of all matters connected to the case. There was never a point I felt let down, on the contrary -the level of service was "STELLAR". Greg is the consummate professional, a 'role model', if you will, for what other attorneys should strive to become when dealing with their clients.

Anthony

I highly recommend Cellino Law to anyone involved in a car crash. I worked with Michael Lovecchio, and had a wonderful experience given the circumstances. He was very attentive, and got the best possible outcome I could have wanted.

Susan

It was a great pleasure working with you on my lawsuit. You certainly gave 150% of your time and interest in settling my case and for that, I am extremely grateful. Therefore, I want to thank you very much for helping me win my settlement and wish you the very best.

Linda

I am so grateful for your expertise, patience, and perseverance which resulted with such a successful settlement regarding my car accident. I also want to let you know how impressed I was with you and your firm and I won't hesitate to recommend you to anyone who needs assistance from an accident. I truly appreciated your care and professionalism. Thank you again for your kindness and support

Lisa