Staying Safe On The Roads While Trick Or Treating
October 18, 2023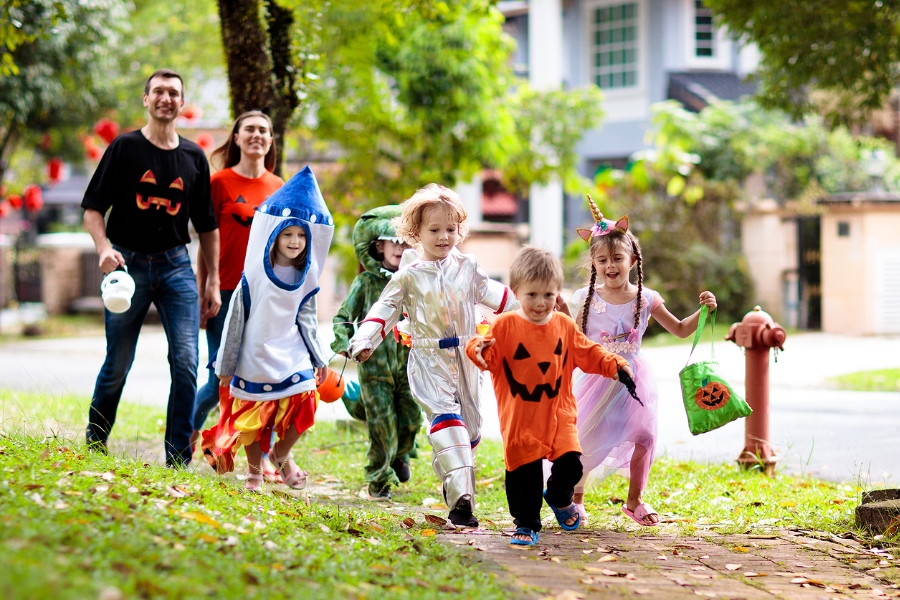 Halloween is considered one of the most dangerous nights of the year for pedestrians and those trick or treating. Drivers are distracted by the flurry of activity and decorations, children are prone to crossing the street without looking due to the allure of candy, and drivers and adult pedestrians are more likely to be intoxicated.
Recklessness on the part of a driver or a pedestrian can quickly turn a night of celebration into a tragedy. By reducing distractions, making an effort to get the attention of drivers, and walking in places that drivers expect, you can limit the risk of injury in a New York pedestrian accident for yourself and your trick-or-treaters.
If you or your child was seriously injured in a pedestrian accident while trick-or-treating, the personal injury attorneys of Cellino Law can help you hold the negligent driver responsible for your damages. Call us at (800) 555-5555 or contact us through our online form today to set up a free consultation.
Make Yourself Visible to Drivers As You Make the Rounds
If a driver doesn't see you until the last second, the chances that they will be able to safely stop and avoid seriously injuring you or other trick-or-treaters are significantly lower. To mitigate the risk of a pedestrian accident, you want to make yourself and any kids you are supervising stand out in the dark.
This applies to when you are crossing driveways, as well as crossing the street. There are several ways this can be accomplished. For example, wearing bright clothing, adding reflective accessories to your costume, and carrying a flashlight can all help increase your odds of being seen.
Carefully Supervise Young Trick-or-Treaters
Talk to your kids beforehand about trick-or-treat safety to prepare them for what to expect. While some parents fixate on the threat of a razor blade hidden in an apple, the risk of a pedestrian accident on Halloween is considerably higher, especially after the sun goes down.
In their excitement, kids may forget what they were taught about looking both ways before crossing the street. Treat-or-treaters also have a tendency to grow impatient while waiting for a grown-up to catch up to them and take off on their own. For little trick-or-treaters, it is a good idea to be close enough to grab their hand if necessary.
Put Your Phone Away to Avoid Becoming Distracted
Although it can be tempting to take a call, read an article, scroll through social media, message friends, or play on your phone after your treat-or-treaters have hit the first few—or few dozen—houses, it endangers your kids. Without supervision, they may find their way into the road before you have time to react.
Using your phone to take pictures of your kids is a different story, as you are looking at them to snap the photo, but save the editing and social media posting for later. Putting your phone away also keeps you from being a distracted pedestrian yourself and stepping out in front of a motorist.
Limit Your Drinking So That You Can Remain Alert
Many people enjoy having an adult beverage while celebrating Halloween. If you know that you are going to be in charge of trick-or-treaters, make sure that you plan ahead to limit your alcohol consumption so that you can be sober when it is time to supervise them going door to door.
Remember, even kids who are old enough to know how to cross the street are still depending on your judgment to determine whether or not a situation is safe. Alcohol compromises that capability, along with your ability to see clearly or react quickly, all of which are critical functions when you need to move kids out of the way of oncoming traffic.
Stay On the Sidewalk and Use Crosswalks
Even if the sidewalks are crowded, keeping out of the road is still your best bet. Although responsible drivers will be on high alert for pedestrians in their path, the general expectation is still that pedestrians will use the sidewalk when it is available. Move predictably and avoid jaywalking.
Once you are ready to move on, cross the street in a large group so that you are more likely to be seen by drivers. Use crosswalks wherever they are available, rather than cutting in between parked cars or the middle of a neighborhood block. Otherwise, try to cross at well-lit corners.
Beware of Reckless Drivers While Trick-or-Treating
Never assume that a driver has seen you, especially on Halloween. While some drivers will compensate for the higher volume of distracted pedestrians by slowing down and double-checking their path for trick-or-treaters, others will behave more recklessly.
In many cases, this is attributable to drunk driving. Drunk drivers may swerve in the road, ignore stop signs or lights, fail to yield to pedestrians and speed. In combination with crowds of young pedestrians and distracted adults, this can prove catastrophic in terms of injuries.
Why You Should Hire the Pedestrian Accident Attorneys of Cellino Law
As personal injury lawyers with more than 6 decades of experience, we understand better than most how stressful the personal injury claims process can be. We aim to reduce the burden on our injured clients by providing robust representation, communicating clearly, and securing great outcomes.
This approach has served our clients well, as demonstrated by our record of results. Our team of expert pedestrian accident injury lawyers can help you navigate every aspect of filing a personal injury lawsuit so that you can prioritize your health and your family.
Contact Cellino Law About Your New York Pedestrian Accident Lawsuit Today
Pedestrian accidents that occur on Halloween require a formidable personal injury attorney, as liability disputes are not uncommon. The driver's insurance company may attempt to shift some of the blame onto you to avoid shouldering full liability for your damages, which means that your settlement could be reduced.
At Cellino Law, our team will aggressively protect your rights, utilize various sources for evidence to demonstrate the driver's negligence and keep a careful record of how your pedestrian accident injuries have harmed your physical and mental health, finances, and career.
We believe that you should not have to suffer because of someone else's negligence, and we are unwaveringly committed to maximizing your compensation in a pedestrian accident claim. To schedule a free consultation, call us at (800) 555-5555 or contact us through our online form today.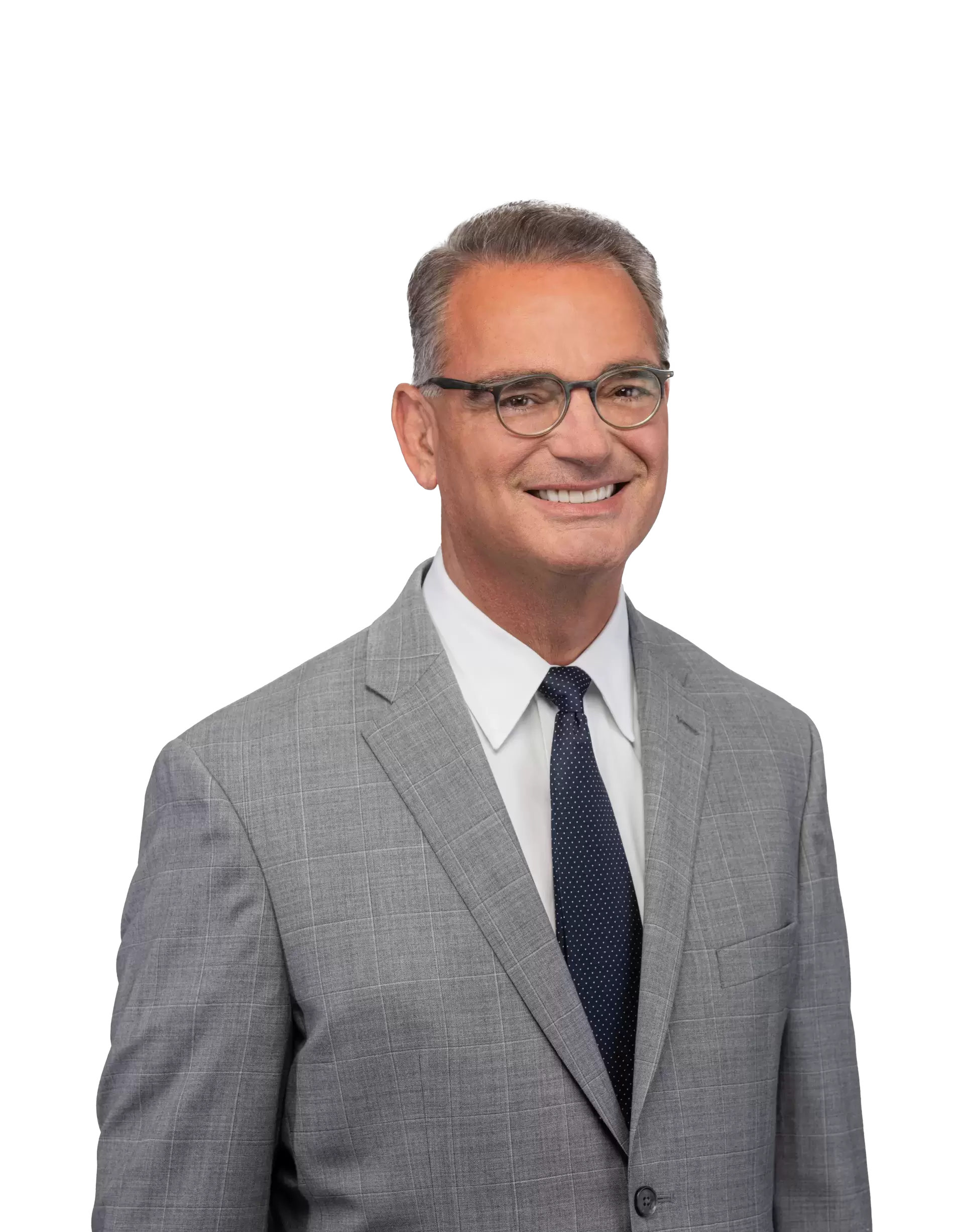 Content checked by the personal injury attorney Ross Cellino. As a family man and a trial attorney, I pride myself on winning cases and serving the community. With over 35 years of experience, I understand the function of a jury, how juries arrive at conclusions, and the role that the jury plays in administering justice. I know how to win cases. You can find us in Manhattan, Buffalo, Melville, Rochester, Brooklyn, The Bronx, Queens and other locations throughout New York.
I want to thank your law firm for settling my lawsuit where others failed. You treated me with the utmost respect and care, because of your law firm the dream of owning my own home finally came true. For the first time in a long time, we're living out our dream home. Thank you a million times over. Thank you for making my dream come true.

Marcy

Now that reality has set in, I want to thank you for all your work and assistance in obtaining my settlement for the pelvic mesh. This money will make my life so much easier in the future. Medicare just isn't sufficient. I know that I will have enough to live on. I truly appreciate of your efforts. Thank you!

Loraine

I can only say great things about my attorney Allan Silverstein. He is professional, he calls back right away, he keeps me informed, and makes me feel comfortable as this entire ordeal is stressful. I have total confidence in his ability to handle whatever comes his way. He is no nonsense and very good at his job. Thank you Allan... he is a true asset to the team!

Mrs Steward

My wife and I would like to take this opportunity to thank you for a fantastic job as our attorney. We could not have been more pleased with the work you and your team has done on this case. This past four years or so has been such a roller coaster for our family. We are very pleased and grateful with the result. We have made a good choice by choosing you. Thank you.

Dave

I am writing this letter to say how much I appreciate your services pertaining to my case. Your injury attorney took a hands-on approach and left me fully informed at all times as to where my case was going as well as how much ground we had to cover; leaving the final decisions in my hands but making sure that I knew all of the risks involved in the choices. I have dealt with a few law firms in my life on various different cases and this is the first time that I never had to call and/or track down my lawyer… because of this, I have and will continue to recommend Cellino Law to my friends and associates.

Denise

I highly recommend Cellino Law to anyone involved in a car crash. I worked with Michael Lovecchio, and had a wonderful experience given the circumstances. He was very attentive, and got the best possible outcome I could have wanted.

Susan