New Laws and Regulations Affecting Drivers in New York
October 27, 2023
The state of New York is continuously working to improve roadway safety and reduce the risk of injury and fatality for motorists, bicyclists, pedestrians, and other road users in personal injury accidents. In recent years, this has included a few key updates to existing New York laws, with new laws on the horizon.
It is important for tourists and locals alike to stay informed about current laws not only to avoid repercussions for breaking the law but also because traffic laws help limit the risk of an auto accident. Drivers in New York who behave negligently can be held liable for the damages of the party that they injure in a personal injury lawsuit.
At Cellino Law, we are dedicated to supporting New Yorkers who have been injured as a result of another party's negligence by seeking maximum compensation for their medical bills, pain and suffering, and other damages. You can contact our team at (800) 555-5555 or fill out our online form today to set up a free consultation.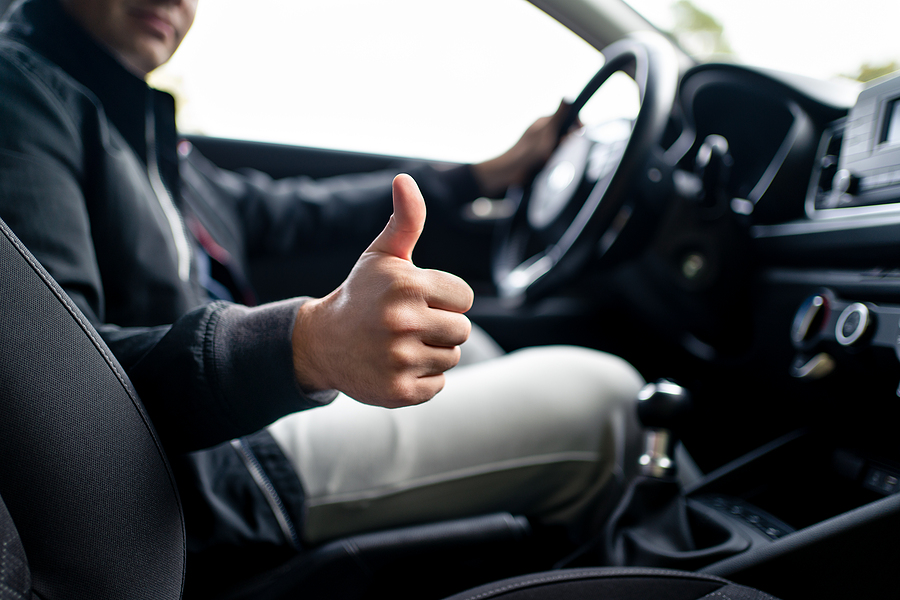 Expanded Move-Over Law Protects Motorists Stranded On the Side of the Road
Over a decade ago, New York implemented a "Move Over" law. It was designed to protect law enforcement officers and first responders from being accidentally struck by passing motorists as they were assisting disabled vehicles on the shoulder. The law also protected construction and maintenance workers.
Passing drivers were obligated to either move over a lane to provide a buffer or slow down substantially if it was not safe to merge. Failure to do so could result in a moving traffic violation. In 2023, the New York State Legislature passed a bill expanding the scope of the Move Over law.
Motorists are now responsible for moving over or at least slowing down when they encounter stopped vehicles on parkways or controlled access highways. The hope is that this will reduce the number of people who are injured or killed while parked on the shoulder of the highway.
Course On Bicyclist and Pedestrian Safety Required For New Drivers in New York
Drivers in New York are responsible for exercising caution when sharing the road with bicyclists and pedestrians, but many continue to engage in dangerous practices like speeding, failing to yield, and turning without checking the adjacent bike lane for cyclists. This has resulted in hundreds of pedestrian deaths and dozens of cyclist fatalities each year.
To combat this, the state is now requiring a new curriculum for New Yorkers applying for a driver's license. The course reviews the laws that drivers are obligated to obey to ensure the safety of pedestrians and bicyclists with the hopes that this will instill good driving habits in new drivers.
This focus on pedestrian and bicyclist safety aligns with the priorities stipulated in Vision Zero. This is the overarching policy that New York has been using to reduce bicyclist fatalities and pedestrian casualties. The agenda has shown progress in recent years, but the rate of non-motorist fatalities remains a cause for concern.
New Legislation May Institute Harsher Punishments For Reckless Drivers in New York
New York is taking a multifaceted approach to ensure that vulnerable road users are protected and negligent driving behaviors are reduced. This has included raising pedestrian crosswalks and lowering speed limits. The approach involves using both preventive and punitive measures to influence driver behavior.
New Yorkers drivers currently face consequences like fines and even jail time for endangering or injuring other road users, but proposed policy changes could impose stricter penalties for careless operation if the suggestions made by the New York DMV are implemented.
For example, drivers in New York with moving violations, like passing a stopped school bus, would receive a higher number of points on their license. The New York DMV also proposed making it easier for the state to revoke a driver's license to operate. Additionally, the DMV is advocating for lowering the threshold for seizing the license of a drunk driver with multiple convictions from 4 to 5.
Why You Should Choose Our Team at Cellino Law to Represent You in Your Personal Injury Claim
While New York cracks down on negligent drivers, the injured road users they leave in their wake should not be forgotten. At Cellino Law, we are proud to be the voice for New Yorkers who have been injured in a collision, leaving them with the burden of medical bills, lost wages, and emotional distress.
Our team of personal injury attorneys has achieved impressive results for our clients during our six decades of service, making us one of the most respected names in New York personal injury law. We credit our performance to a relentless work ethic, cultivated legal expertise, and unshakable commitment to the people of New York.
Clients of Cellino Law know that they can rely on our team to offer consistent support throughout the personal injury claims process. We will communicate clearly, take the time to explain complex legal procedures, listen to your concerns, and negotiate fiercely on your behalf to maximize your compensation.
Contact Cellino Law About Your New York Accident Injury Lawsuit Today
The personal injury lawyers of Cellino Law have a longstanding reputation for effective advocacy. We will protect your right to seek compensation for your damages in personal injury, thoroughly document the value of your damages, and stand up to any insurance company looking to reduce the value of your personal injury claim.
At Cellino Law, we are not intimidated by the prospect of taking a personal injury claim to trial to secure the compensation our client deserves, so you can rest assured that our team will be with you for every step of the journey until you have received fair compensation.
To learn more about the personal injury claims process, receive an estimate of your damages, and hear more about how our services can benefit your New York personal injury claim, you should schedule a free consultation with our qualified team by giving us a call at (800) 555-5555 or filling out our online form today.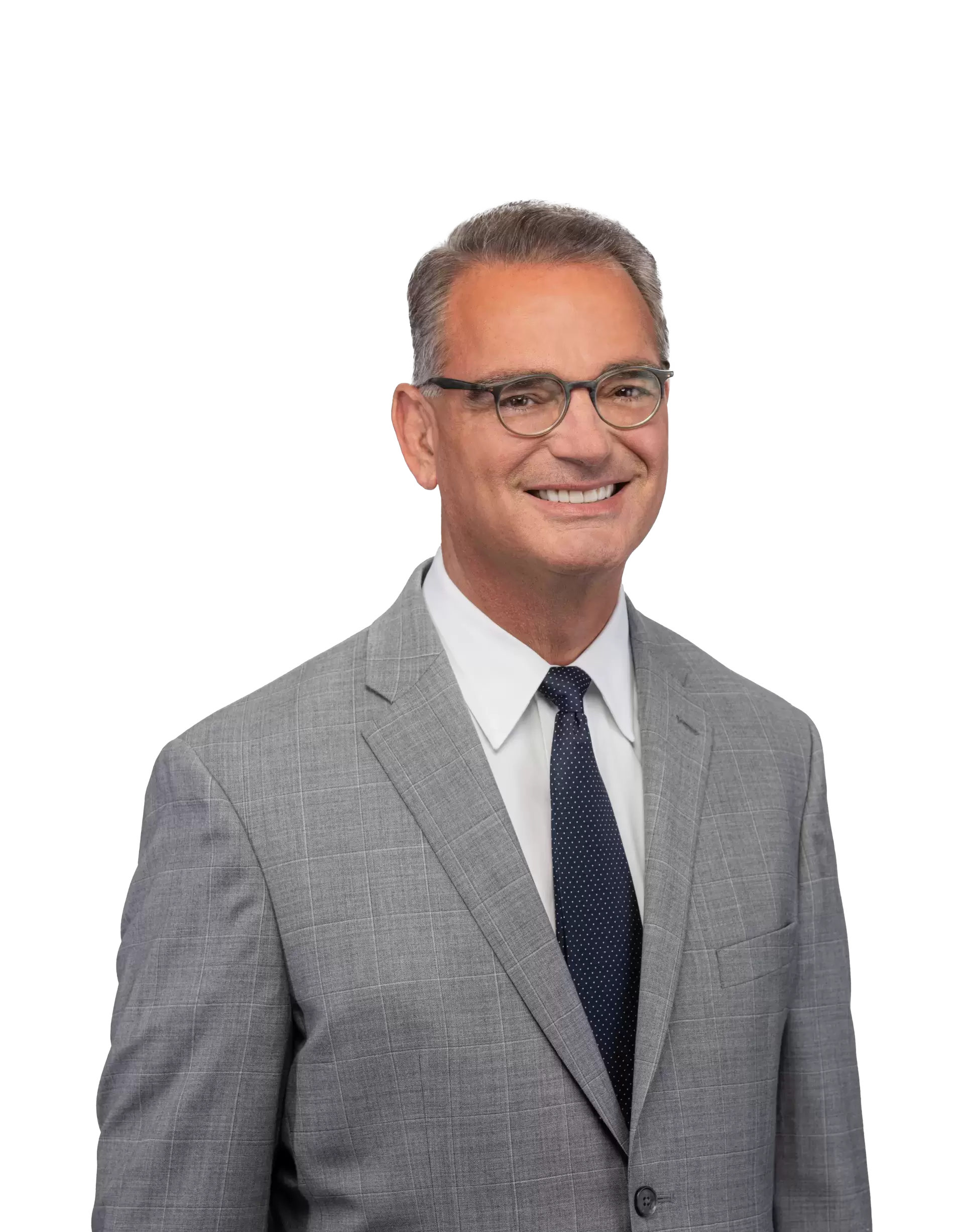 Content checked by the personal injury attorney Ross Cellino. As a family man and a trial attorney, I pride myself on winning cases and serving the community. With over 35 years of experience, I understand the function of a jury, how juries arrive at conclusions, and the role that the jury plays in administering justice. I know how to win cases. You can find us in Manhattan, Buffalo, Melville, Rochester, Brooklyn, The Bronx, Queens and other locations throughout New York.
I am writing to let you know what an outstanding job George Gridelli did for me in my personal injury lawsuit. His professionalism and expertise were evident at our first metting and he and his paralegal Diane D'Andrea took care of me as if I was a friend and not merely a client. They both went above and beyond for me in so many ways that it would be too numerous to list and I am grateful to have had such an exemplary team represent me. When working with George and watching him in court he personified to me what a lawyer is supposed to be - an honest, extremely compentent man who helped guide me through the legal system. I could not have obtained better representation anywhere else at any price. To me that says a lot abut you and your firm's integrity. Thank you again for representing me and for having such stellar individuals working for you! I will continue to recommend your firm.

Carol

I just want to let you know that I did receive my settlement check. More importantly, I want to thank you again for all you did for both me and my family. I could not be more pleased with my experience at Cellino Law. From the moment I first spoke with you I felt comfortable - you took a sincere interest in my case, clearly explained the process and effected a quick settlement. From this day forward, when someone asks if I can recommend a good lawyer I will, without hesitation, say "Cellino Law". Thanks again.

Walter

My wife and I would like to take this opportunity to thank you for a fantastic job as our attorney. We could not have been more pleased with the work you and your team has done on this case. This past four years or so has been such a roller coaster for our family. We are very pleased and grateful with the result. We have made a good choice by choosing you. Thank you.

Dave

Tim Cellino handled my case beautifully. He is very knowledgeable and patient with all my questions. He kept in touch with me through out my ordeal. Tim also got a settlement for more than I expected. I highly recommend Tim Cellino!

Jayne

Cellino Law is an amazing firm with a great team. I worked with Greg Pajak and his assistant, Tracey Falconer. I cannot express enough how dedicated they are. The personal attention I received was excellent; they were always available to help with questions and concerns and put me at ease in the unknown territory I found myself in. I highly recommend them to anyone needing representation. A huge thank you to them for all they accomplished for me!

Liane

It was a great pleasure working with you on my lawsuit. You certainly gave 150% of your time and interest in settling my case and for that, I am extremely grateful. Therefore, I want to thank you very much for helping me win my settlement and wish you the very best.

Linda