What You Need to Know About Accidents With Emergency Vehicles
March 9, 2021
Emergency vehicles run faster than other vehicles to save lives. And it's a common rule that other drivers should let them go first. But, what if an ambulance gets in an accident with another vehicle? What if you're the driver of that vehicle and weren't at fault?
Will the emergency vehicles (which by the way may be transporting a severely injured person who needs medical help ASAP) stop at the scene and wait for the police?
If you were recently involved in a car accident with emergency vehicles, it's best to seek legal assistance from a New York car accident attorney who has experience with such cases.
What if You Caused the Crash With an Ambulance?
In case you were at fault for the accident (you hit the ambulance) then you should seek a car accident attorney. Your lawyer will ask you things such as "did you have the chance to stop," or "were the ambulance traveling with active and sirens and lights."
When a driver hits emergency vehicles, other driving factors will be investigated as well (whether you stopped at a red light, were you careful enough to notice the ambulance, why didn't you stop, were you speeding, etc.).
The answers to these questions will play a big part in the degree of your fault.
What If the Ambulance Hits Your Vehicle?
But, there are cases when the ambulance hits another vehicle. In that case, many drivers aren't sure what to do. Although these vehicles often speed, their drivers are trained to handle the road carefully and avoid accidents.
For example, if the road is gridlocked and an ambulance pushes a vehicle out of the way to access an open lane or a shoulder, then this hit might not be a big deal.
The driver may come under an investigation; the city and the police can investigate the driver's actions and will go through drug screening to make sure if there was alcohol or other substances involved.
When an ambulance hits you, you should pull over and call the police. It's entirely normal that the ambulance continues its way (especially if they're heading to help save lives). You shouldn't worry about this, since the driver will contact their emergency dispatch to inform them about the crash.
In case the accident occurred when the ambulance wasn't en route, then the entire process will be the same as it is for any auto accident.
Determining Fault in an Accident With an Ambulance
Ambulance vehicles must obey the road rules, except in emergencies. These vehicles are allowed to drive fast, run on red lights, drive on shoulders in case they are rushing to save human lives. Drivers of emergency vehicles are trained for such situations and regularly have to judge the decisions on the road to make it fast to the hospital. These decisions may be right or wrong, but they can't be discussed when there's an emergency.
Ordinary negligence applies to most drivers; it means the driver failed to drive with the standard care that is expected from any driver. Speeding, not stopping at the red light, failing to signal or look before changing lanes, texting, etc., are scenarios where a driver is considered negligent.
If this happens with an ambulance driver, then they won't be considered liable. They won't be liable for ordinary negligence that caused an injury to another person. To prove the ambulance driver was liable, you must prove that the driver showed reckless disregard for others. This legal term, "reckless disregard," requires a standard proof that is higher than simple negligence.
It means that it's much harder to prove it against an ambulance driver. If the sirens and emergency rotation lights were on, you cannot prove that the driver was reckless, because they didn't want to cause the accident. They were simply doing their job, trying to get as fast as possible to the emergency scene or hospital.
Consult an Attorney
When handling issues with emergency vehicles, it's possible that your insurance company or the emergency transport service will argue fault and will drag the process out further.
This is why you should consult with a car accident attorney who has previous experience with such cases. The complexity of the case may not lead you to the wanted results (getting a compensation claim), but it's a smart thing to have an attorney who will advise you and help you understand your case better.
Get your first free consultation with the Cellino Law team.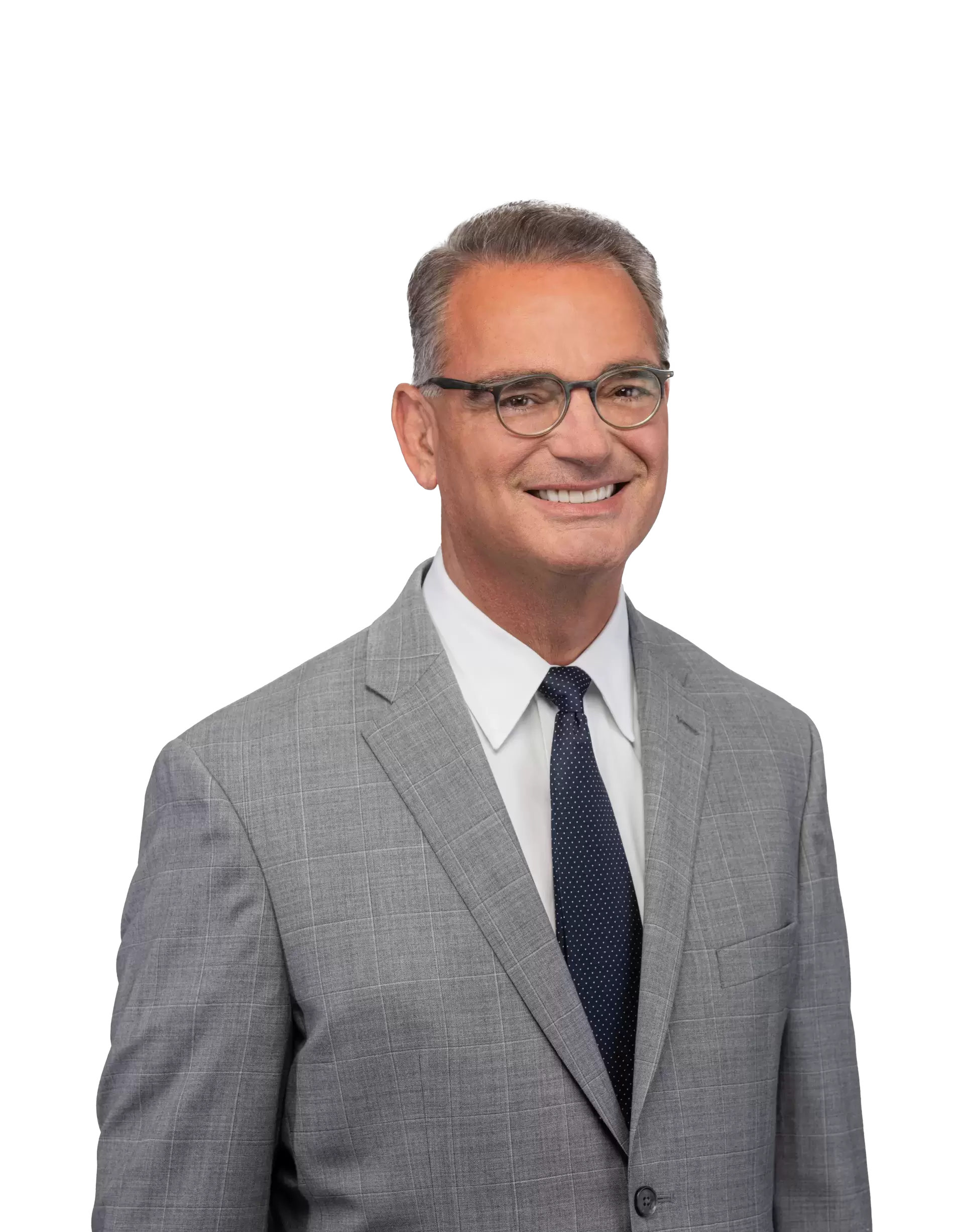 Content checked by the personal injury attorney Ross Cellino. As a family man and a trial attorney, I pride myself on winning cases and serving the community. With over 35 years of experience, I understand the function of a jury, how juries arrive at conclusions, and the role that the jury plays in administering justice. I know how to win cases. You can find us in Manhattan, Buffalo, Melville, Rochester, Brooklyn, The Bronx, Queens and other locations throughout New York.
Now that reality has set in, I want to thank you for all your work and assistance in obtaining my settlement for the pelvic mesh. This money will make my life so much easier in the future. Medicare just isn't sufficient. I know that I will have enough to live on. I truly appreciate of your efforts. Thank you!

Loraine

My experience during the time of negotiations was extremely positive. Josh Sandberg handled my lawsuit with the utmost integrity. He returned all my phone calls in a timely manner and answered all my questions. Josh made things less stressful. I would highly recommend Josh and the entire staff at Cellino Law.

Arthur

Cellino Law is an amazing firm with a great team. I worked with Greg Pajak and his assistant, Tracey Falconer. I cannot express enough how dedicated they are. The personal attention I received was excellent; they were always available to help with questions and concerns and put me at ease in the unknown territory I found myself in. I highly recommend them to anyone needing representation. A huge thank you to them for all they accomplished for me!

Liane

Thank you for your time, effort, and hard work on my case. I appreciate your expertise and compassion. I never experienced what I went through and I would have been completely lost without you.

Martha

I am writing this letter to say how much I appreciate your services pertaining to my case. Your injury attorney took a hands-on approach and left me fully informed at all times as to where my case was going as well as how much ground we had to cover; leaving the final decisions in my hands but making sure that I knew all of the risks involved in the choices. I have dealt with a few law firms in my life on various different cases and this is the first time that I never had to call and/or track down my lawyer… because of this, I have and will continue to recommend Cellino Law to my friends and associates.

Denise

I am writing to let you know what an outstanding job George Gridelli did for me in my personal injury lawsuit. His professionalism and expertise were evident at our first metting and he and his paralegal Diane D'Andrea took care of me as if I was a friend and not merely a client. They both went above and beyond for me in so many ways that it would be too numerous to list and I am grateful to have had such an exemplary team represent me. When working with George and watching him in court he personified to me what a lawyer is supposed to be - an honest, extremely compentent man who helped guide me through the legal system. I could not have obtained better representation anywhere else at any price. To me that says a lot abut you and your firm's integrity. Thank you again for representing me and for having such stellar individuals working for you! I will continue to recommend your firm.

Carol