What You Need To Know About New York Dog Bite Laws
October 30, 2023
Dog bites can happen unexpectedly and can cause serious harm to the victim. Dog bites, whether they come from a strange or familiar dog, can leave you with life-changing injuries.
Unfortunately, there is often no real warning as to when a dog may strike – especially in cases of unjustified or unprovoked bites. You may suffer a bite on the sidewalk, at the park, or even in your own yard. But what are the laws surrounding dog bites, and what recourse can you take if you've been a victim of a dog bite?
What Is Considered A "Dangerous Dog"?
New York State defines a "dangerous dog" as any dog that:
attacks and causes physical injury or death to a person, companion animal, farm animal, or domestic animal without justification; or
behaves in a manner that a "reasonable person" would believe poses a serious and unjustified imminent threat of serious physical injury or death to people, companion animals, farm animals domestic animals; or
without justification attacks a service dog, guide dog, or hearing dog and causes physical injury or death.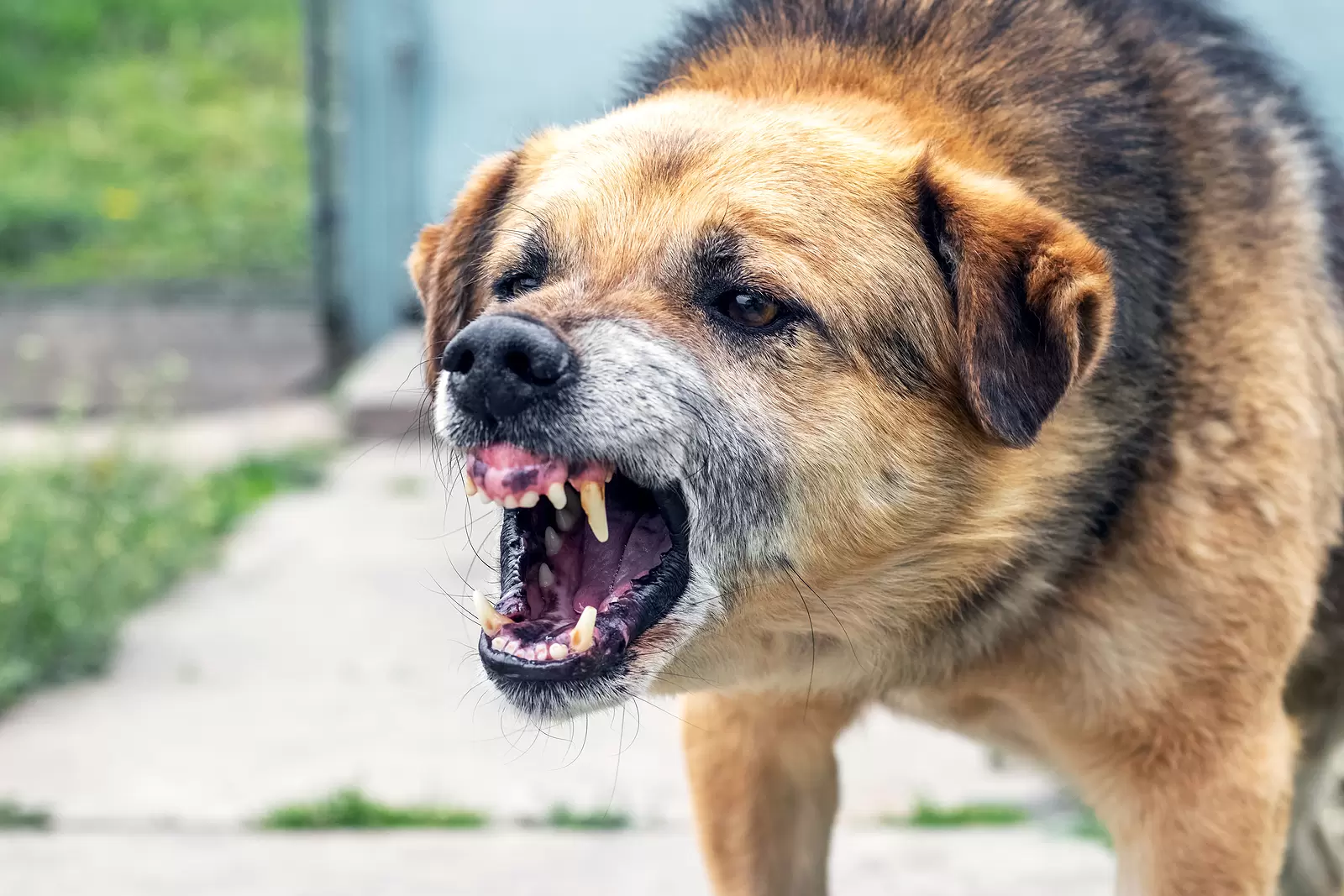 What Happens If A Dog Is Considered "Dangerous"?
If a dog has been declared dangerous after a court hearing, then the court will order the spaying/neutering and microchipping of the dog. The judge may also order any of the following as deemed necessary for the safety of the public:
Evaluation by a certified animal behavior expert
Secure humane confinement
Muzzling or restraint of the dog
Maintenance of a liability insurance policy
Humane euthanasia of the dog in aggravated circumstances
If a dog has been deemed dangerous, the dog's owner may face civil penalties including fines if the dog bites a person or service animal and an elevated fine if the dog bites a person or service animal. The owner may also face a criminal misdemeanor charge, punishable by a fine of up to $1,000 or up to 90 days imprisonment if the dog has been previously determined dangerous and causes serious physical injury. In addition, the owner may be liable to any injured parties for any damages incurred as a result of the dog's attack.
Learn more: What Should You Do If a Dog Bites Your Child?
Establishing Liability For Dog Bites
New York's rules for dog-attack lawsuits use a mix of the "one-bite rule" and strict liability.
One-Bite Rule
New York uses a variation of the so-called "one-bite rule." People often believe the "one-bite rule" means that a dog's owner gets "one free bite" before being held responsible for the dog's attack. This is not really the case. Instead, dog owners can be liable as long as they had prior knowledge of their dog's vicious propensity. So, there is no requirement that a dog has previously bitten or attacked, in order for its owner to be liable. But when a dog has previously bitten or attacked humans, this can help establish the owner's prior knowledge of the dog's vicious propensities, which will support a finding of liability against the owner.
In New York State, owners are strictly liable for all property damage and pain and suffering caused by their dog's bite, if the owner knew or should have known of the dog's vicious propensities.
Responsibility for Medical Costs
New York's strict liability laws make the owner of the dog liable for all medical costs if their dog causes injury or death to a person—regardless of prior notice. Under strict liability, the owner is responsible for damages caused by an unjustified dog bite, even if all reasonable measures were taken to restrain the dog and even if the dog has not previously bitten or attacked.
While this means that the owner may have to bear the cost of medical expenses even if they are not aware that their dog has vicious propensities, they will not be responsible for any property damage unless they were aware that their dog was vicious prior to the bite.
Can Someone Besides The Dog's Owner Be Held Liable?
In New York, liability for a dog bite injury is not limited solely to the dog's owner. In fact, there are a handful of cases where someone besides the dog's owner can be held liable for injuries caused by a dog bite:
Negligent supervision by a third party including dog walkers, dog sitters, or trainers.
Landlords if the bite happens on their property and they are aware of the dog's vicious propensity.
Parents or guardians of the owner if the owner of the dog is a minor.
It's important to note that determining liability in dog bite cases can be complex and depends on the specific circumstances of the incident. Liability may vary based on factors such as knowledge of the dog's dangerous propensities, reason to have such knowledge, the location of the incident, and the actions of individuals involved.
Exceptions To The Rules
It's important, however, to remember that the owner of the dog is only liable for damages in the case of unjustifiable bites. If a dog bites a person or animal after being provoked, or if the dog is protecting itself or its owner, then the dog's behavior may be excused. Some examples of what may be considered a "justifiable" bite are:
The dog was protecting its home against trespassers
The dog was a police dog that was working
The dog was protecting its owner or puppies
The dog is reacting to pain or suffering
The dog was provoked by torment, abuse, or assault
Learn More: Are Lawsuits Worth It After A Dog Bite In Manhattan?
Personal Injury Claims For Dog Bites in New York
The hearing process for a potentially dangerous dog who has bitten and caused injury or death to a person, companion animal, farm animal, or domestic animal is typically conducted with public safety in mind. However, anyone who has sustained an injury as a result of a dog bite has the option of filing a personal injury lawsuit against the dog's owner or anyone else legally responsible for the dog's behavior at the time of the bite.
Statute of Limitations for Dog Bite Claims
New York imposes a strict statute of limitations on dog bite cases. For all personal injury claims, which include dog bites, the statute of limitations to file a claim is typically 3 years from the date of the bite (although shorter deadlines apply where the defendant is a municipality).
Failing to file a claim within this timeframe can potentially bar you from filing a lawsuit unless your claim falls under a unique set of circumstances. While there are generally no exceptions to the statute of limitations, your claim may qualify for an extension if:
The injured person is under 18
The injury could not reasonably be identified within the original statute of limitations
Major historic events (like COVID-19) have paused the legal system for an extended period of time, and the toll applied during your window to sue.
Plaintiffs Have The Burden Of Proof
If you have suffered a dog bite and choose to file a personal injury claim to recover compensation, you will have what is called the "burden of proof."
Types of evidence that may be crucial to your claim include:
Police report
Photographs and video of your injuries
Witness statements
Medical records
Documentation of any previous bites from the dog
Remember, evidence is time-sensitive. If you were injured by a dog bite, collecting and presenting evidence to the insurance company in a timely manner is an important step in the claims process.
The Value of Hiring A Dog Bite Attorney
If you are not sure where to start or how to proceed with a dog bite claim, working with an experienced dog bite attorney can be of great help. Since the success of your claim depends largely on your ability to prove that the bite was unprovoked and foreseeable by the dog's owner, working with an attorney who has the skills and resources necessary to solidify your case can be an invaluable asset.
The right attorney will not only have a firm understanding of New York's dog bite laws and how they pertain to your case but will be able to protect your rights and negotiate a fair settlement for your injuries – even if that means taking your case to trial.
Contact The New York Dog Bite Lawyers At Cellino Law
Recovering from a dog bite can be painful and overwhelming, even without the added stress of trying to recover compensation from the insurance company. Fortunately, you do not have to face the insurance company alone.
If you or a loved one has been injured in an unprovoked dog bite incident, do not wait to contact the experienced and knowledgeable team of attorneys at Cellino Law. Our attorneys have decades of experience fighting for dog attack victims across New York and can help you recover the compensation you deserve for your injuries.
To schedule a free consultation with an attorney at Cellino Law, contact us at 800-555-5555.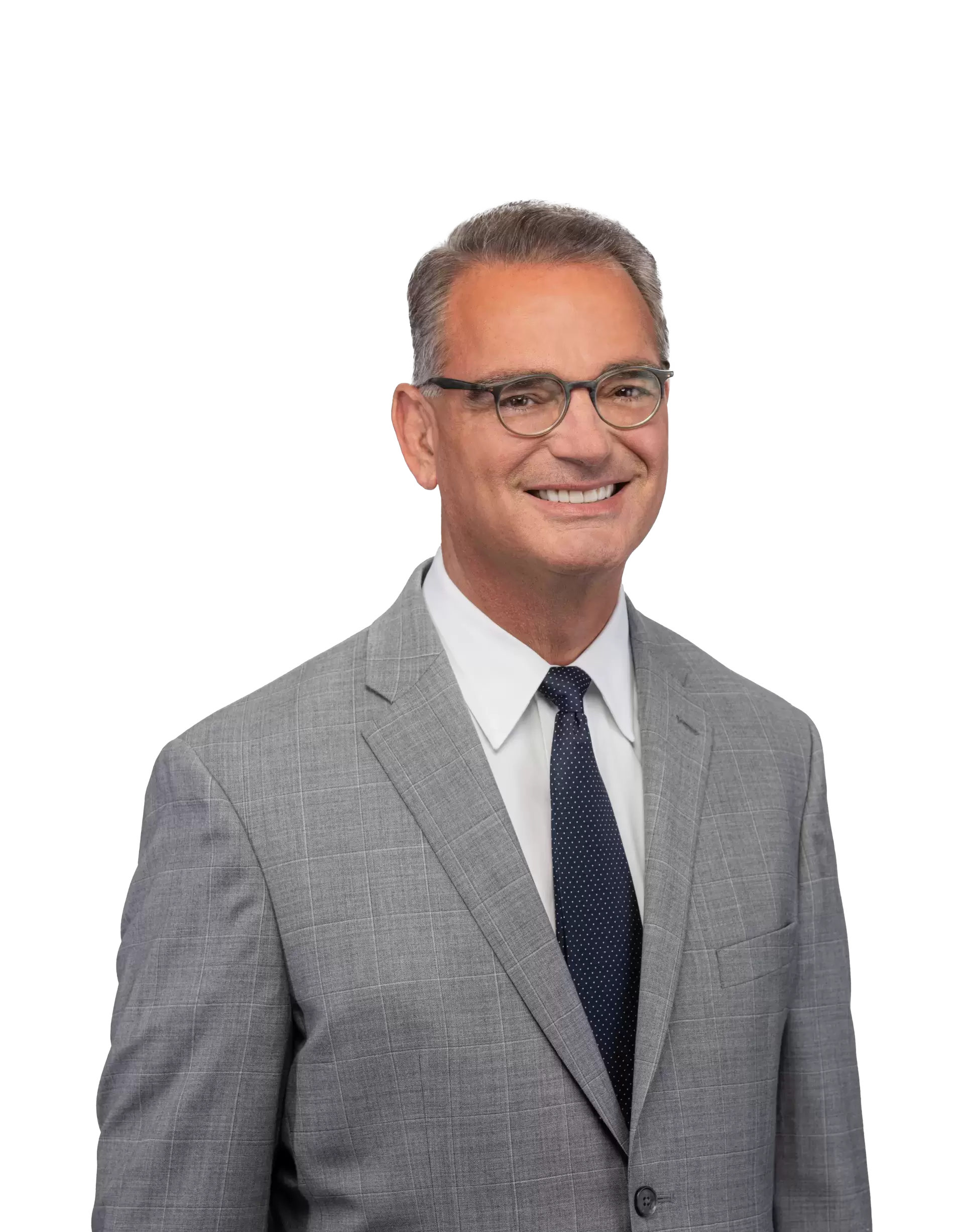 Content checked by the personal injury attorney Ross Cellino. As a family man and a trial attorney, I pride myself on winning cases and serving the community. With over 35 years of experience, I understand the function of a jury, how juries arrive at conclusions, and the role that the jury plays in administering justice. I know how to win cases. You can find us in Manhattan, Buffalo, Melville, Rochester, Brooklyn, The Bronx, Queens and other locations throughout New York.
We'd like to thank you for all the assistance and time you spent on our case. Your professionalism and honesty will always be appreciated. The staff was always courteous and we were always impressed with your accountability. Your passion and dedication will never be forgotten, nor will you.

Sarah

I am writing to let you know what an outstanding job George Gridelli did for me in my personal injury lawsuit. His professionalism and expertise were evident at our first metting and he and his paralegal Diane D'Andrea took care of me as if I was a friend and not merely a client. They both went above and beyond for me in so many ways that it would be too numerous to list and I am grateful to have had such an exemplary team represent me. When working with George and watching him in court he personified to me what a lawyer is supposed to be - an honest, extremely compentent man who helped guide me through the legal system. I could not have obtained better representation anywhere else at any price. To me that says a lot abut you and your firm's integrity. Thank you again for representing me and for having such stellar individuals working for you! I will continue to recommend your firm.

Carol

Now that reality has set in, I want to thank you for all your work and assistance in obtaining my settlement for the pelvic mesh. This money will make my life so much easier in the future. Medicare just isn't sufficient. I know that I will have enough to live on. I truly appreciate of your efforts. Thank you!

Loraine

I can only say great things about my attorney Allan Silverstein. He is professional, he calls back right away, he keeps me informed, and makes me feel comfortable as this entire ordeal is stressful. I have total confidence in his ability to handle whatever comes his way. He is no nonsense and very good at his job. Thank you Allan... he is a true asset to the team!

Mrs Steward

I am so grateful for your expertise, patience, and perseverance which resulted with such a successful settlement regarding my car accident. I also want to let you know how impressed I was with you and your firm and I won't hesitate to recommend you to anyone who needs assistance from an accident. I truly appreciated your care and professionalism. Thank you again for your kindness and support

Lisa

Thank you for your time, effort, and hard work on my case. I appreciate your expertise and compassion. I never experienced what I went through and I would have been completely lost without you.

Martha