The Role of Weather in New York Car Accidents
October 26, 2023
New Yorkers can suffer serious injuries from a traumatic car accident when a driver engages in reckless driving behavior that can lead to them striking another vehicle. Drivers who fail to account for poor weather conditions can lose control of their vehicles and cause New York car accidents.
Poor weather conditions in New York, such as heavy fog, high winds, rain, and wintry conditions, can affect how someone should drive. They can lead to low visibility, slick driving surfaces, and road closures, which New York drivers must know about before driving.
New York drivers who do not change how they drive to account for adverse weather conditions can cause car accidents and be held liable for damages in a car accident claim. If you were in an adverse weather car accident, you could speak to a New York car accident lawyer today to learn about your options for pursuing compensatory damages.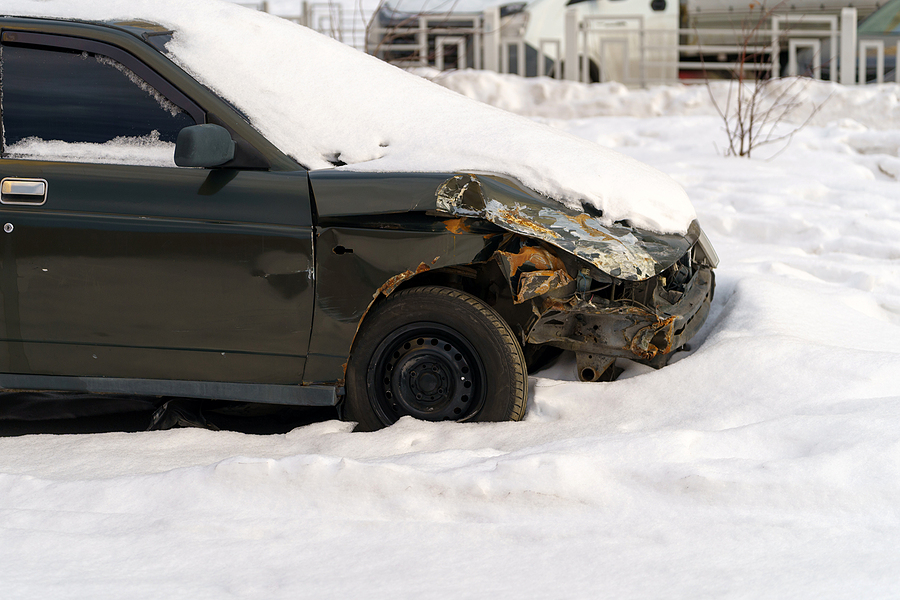 Adverse Weather Conditions in New York Can Cause Car Accidents
Drivers in New York must adjust how they drive during poor weather conditions to avoid causing a car accident. New York can experience adverse weather conditions depending on the time of the year, such as wintry conditions during the winter, rainstorms during the summer, and fog during the fall.
Poor weather conditions are a common cause of car accidents in the United States. According to the US Department of Transportation Federal Highway Administration, there were 1,235,145 weather-related car accidents in the decade between 2007 and 2016. This accounted for 21% of the car accidents in the United States over that time.
Many New York drivers have suffered severe car accident injuries because of poor weather conditions like high winds, fog, ice, sleet, heavy rain, and snow. Avoiding adverse weather car accidents involves practicing defensive driving, preparing for the weather conditions, and following road rules.
How Can Fog Affect a New Yorker's Driving?
Everybody living in New York is familiar with waking up for their morning commute and coming outside to foggy weather. Autumn is the most common time for fog in New York because of longer and cooler nights, warmth leftover from summer, and calmer winds.
Dense fog in places like Upstate New York can create a dangerous environment for driving. It can lower visibility, making it difficult for New York drivers to see cars, pedestrians, and traffic control signals in front of them. This lowered visibility can lead to a New York driver crashing into a car in front of them they didn't realize was there, resulting in a rear-end accident.
Safe driving techniques for driving during foggy conditions include slowing down below your normal pace, using low-beam headlights and fog lights, and leaving a lot of distance between your vehicle and another car. Use these tactics to avoid causing a New York car accident.
Preventing New York Car Accidents During Heavy Rain
Rain is one of the most common weather conditions that can affect New York driving. Heavy rain can affect visibility much like fog, but it can also lead to slippery driving surfaces that affect a driver's ability to control the wheels of their car.
Wet roads can reduce a wheel's traction and lead to hydroplaning, which is when a car loses contact with the road and causes the driver to lose control of the car. Heavy rain can also lead to flooding that creates dangerous road conditions, much like New Yorkers had to deal with in September 2023.
Avoiding a New York car accident during heavy rain involves using safe driving practices to lower the chances of losing control of your car. The following are some ways a New York driver can prevent a heavy rain car accident:
Drive slower than normal
Give yourself more time to stop because of the slowed stopping speed
Use headlights to increase visibility
Turn off cruise control
Avoid driving through big puddles
Use your windshield wipers
Keep a safe distance between your vehicle and other cars
Take your foot off the accelerator when hydroplaning
Wintry Conditions That Can Cause a New York Car Accident
During the winter months in New York, drives have to contend with various poor weather conditions that can cause car accidents. Heavy snow can affect vehicle maneuverability, as large quantities of snow built up on streets can reduce speed and roadway capacity.
Ice can also form on roads and streets during the winter, causing slippery conditions that can reduce a driver's control over their vehicles. New York drivers must also contend with slush, a combination of melted snow and ice, that can cause slippery conditions.
New York drivers should drive slower, ensure their vehicle is properly maintained, and increase their following distance to account for wintry conditions. Practicing safe driving habits during winter conditions can help prevent New York car accidents and serious injuries.
Who Is Responsible for a New York Poor Weather Car Accident?
Following a car accident from poor weather conditions, victims may want to know who can be held responsible. They may suffer significant car accident damages that they want to pursue compensation for.
In most cases, drivers are the party most likely to be held liable for a poor-weather car accident in New York. Drivers who engage in reckless driving behavior during adverse weather conditions can cause car accidents. New York drivers must account for weather conditions, they can cause car accidents they can be held liable for.
It's also possible to hold a car part manufacturer accountable for a poor-weather car accident if your car had defective car parts that prevented you from driving safely. New York car accident victims should hire a car accident lawyer to help them determine who the at-fault party is.
Contact Cellino Law for Help With Your New York Car Accident
At Cellino Law, our New York car accident lawyers can assist you after an adverse weather condition car accident. We can help you sort through who caused the car accident and can help you begin the process of pursuing compensation for damages.
Our New York car accident attorneys have decades of experience and can help put you in the best position to recover fair compensation for damages, such as medical bills, lost wages, and pain and suffering. Contact Cellino Law today for a free New York car accident case evaluation by calling us at (800) 555-5555 or leaving a message on our online contact page.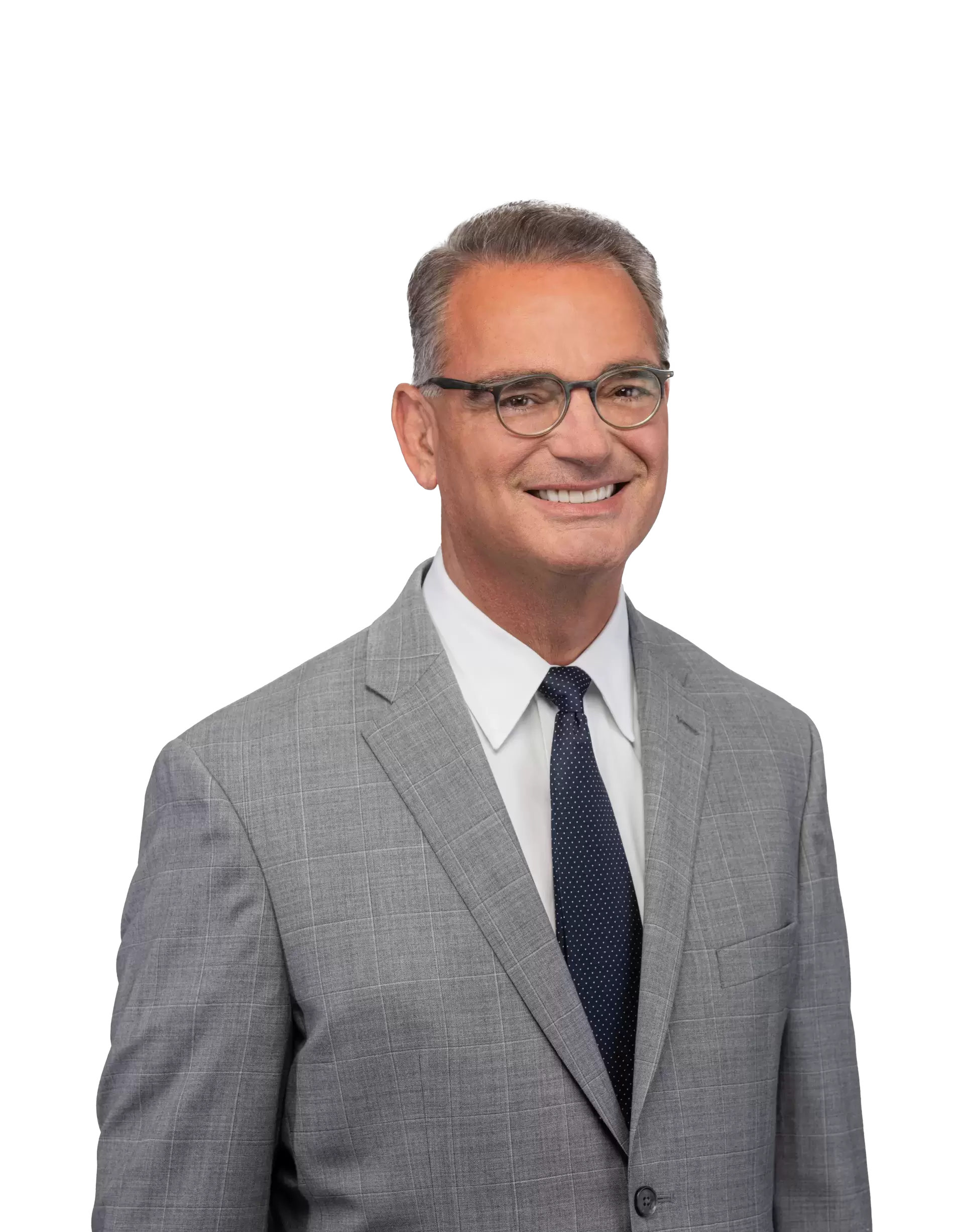 Content checked by the personal injury attorney Ross Cellino. As a family man and a trial attorney, I pride myself on winning cases and serving the community. With over 35 years of experience, I understand the function of a jury, how juries arrive at conclusions, and the role that the jury plays in administering justice. I know how to win cases. You can find us in Manhattan, Buffalo, Melville, Rochester, Brooklyn, The Bronx, Queens and other locations throughout New York.
This letter is to thank Ms. Diane D'Andrea, assistant to Mr. George Gridelli, Attny for all the hard work, dedication, and attentiveness she showed during the representation of my case. She was always cheerful and ready to help in whatever way she could. All messages left for Mr. Gridelli were always relayed and Mr. Gridelli always promptly returned our calls. She was a very competent assistant. Cellino Law has proven to be a model of what legal representation should be. Throughout the 6 ½ years of this case, I have heard many horror stories from people with "bad lawyer stories." We consider ourselves to be very lucky to have chosen Cellino Law and will always recommend you to those looking for good, honest representation with a personal touch.

Joseph

It was a great pleasure working with you on my lawsuit. You certainly gave 150% of your time and interest in settling my case and for that, I am extremely grateful. Therefore, I want to thank you very much for helping me win my settlement and wish you the very best.

Linda

I highly recommend Cellino Law to anyone involved in a car crash. I worked with Michael Lovecchio, and had a wonderful experience given the circumstances. He was very attentive, and got the best possible outcome I could have wanted.

Susan

I am writing to let you know what an outstanding job George Gridelli did for me in my personal injury lawsuit. His professionalism and expertise were evident at our first metting and he and his paralegal Diane D'Andrea took care of me as if I was a friend and not merely a client. They both went above and beyond for me in so many ways that it would be too numerous to list and I am grateful to have had such an exemplary team represent me. When working with George and watching him in court he personified to me what a lawyer is supposed to be - an honest, extremely compentent man who helped guide me through the legal system. I could not have obtained better representation anywhere else at any price. To me that says a lot abut you and your firm's integrity. Thank you again for representing me and for having such stellar individuals working for you! I will continue to recommend your firm.

Carol

Cellino Law and more specifically my attorney, Gregory V. Pajak, Managing Attorney, and as a whole the Cellino Law Firm and its organization. This is by far one of the most professional law firms and attorney I have ever engaged with and retained in my 35 years. The level of professionalism goes beyond words, the care and constant engagement with me as the client was touching. I was never ever just treated as simply a CASE with potentially a significant dollar number attached to my file. I was engaged regularly, Tracey (Ass't) and Greg always made sure to remain constant, as well as consistent in overseeing that my case was handled properly and that it did matter in many ways - ensuring that the end result(s) would be fair and reasonable to my case/injury. The regular follow-up calls were very satisfying, knowing that you're involved in your case matters significantly AND always. One of my main items to recognize Cellino Law and Gregory is that whenever I called, I was able to get through to speak directly to my Lawyer and he would answer any if not all of my questions in a very professional and genuinely caring manner. I always felt cared for and protected legally and more importantly, I was made feel as a human being that was being cared for and always keeping me abreast of all matters connected to the case. There was never a point I felt let down, on the contrary -the level of service was "STELLAR". Greg is the consummate professional, a 'role model', if you will, for what other attorneys should strive to become when dealing with their clients.

Anthony

We want to send a big "Thank you" from the both of us. We know you both fought for us and did a great job with our case. You did it in a timely manner and we appreciate it.

Kerrijo & Jerry