Elevator and Escalator Accident Lawyers in New York
July 30, 2023
Elevators and escalators are used by people in New York to navigate tall office buildings, malls, and apartment buildings, allowing them to traverse multiple stories much easier. However, elevators and escalators do not always operate properly and can malfunction, resulting in severe injuries.
An elevator can cause severe injury through door entrapment, sudden acceleration, and safety device failure. An escalator can cause severe injury because of improper installation, leading to the escalator not working correctly. People can fall and get caught in the escalator, resulting in knee injuries, bone fractures, and facial injuries.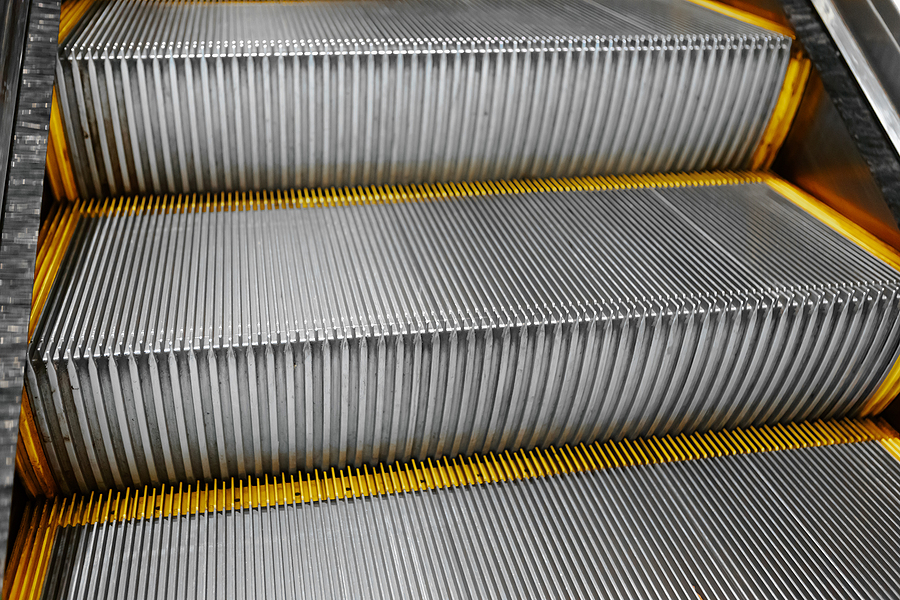 Why Choose Cellino Law for Help With Your New York Elevator and Escalator Accident Claim?
People that suffer severe injuries from a malfunctioning elevator or escalator can attempt to hold the property owner accountable in a personal injury claim. The personal injury lawyers at Cellino Law have decades of experience helping victims of various personal injury accidents, such as pedestrian, slip and fall, and car accidents. They can apply our law firm's standard practices to your elevator or escalator accident claim.
Here at Cellino Law, we want to represent you and ensure you are comfortable with the claims process. Contact us today for a free consultation to learn how our personal injury lawyers can use their vast experience and resources to help with your elevator or escalator accident claim.
Common Causes of New York Elevator Accidents
Elevators can malfunction due to faulty wiring, improper maintenance, or poor upkeep. An elevator malfunction can cause a person to fall, get caught between hard objects, or collide with the wall. These can all cause significant injuries, as blunt-force trauma from colliding with a hard surface, wall, or object can damage the body.
The following are some common causes of New York elevator accidents:
The elevator accelerating or decelerating too fast
Mis-leveling (not stopping level with the destination floor)
Door entrapment
Safety device failure
Defective governors
Falling into an elevator shaft
Pulley system malfunction
It's the responsibility of the property owner to keep up with regularly-scheduled inspections to ensure the elevator does not malfunction and expose people to severe injury risk. Failing to do so and not fixing an issue when it arises can leave them liable for damages in an elevator accident claim.
Escalator Accidents Caused by Improperly Installed Equipment
In most cases, escalator accidents are caused by improper installation or maintenance of escalator equipment. Those that install escalator equipment must ensure there are no issues with the equipment that can pose fall and entrapment risks. Property owners that have escalators on their property should inspect, service, and maintain them to prevent issues that can cause an escalator accident.
The following are some common causes of escalator accidents:
Missing steps
Slipping or tripping hazards
Broken handrails
Sudden stops and changes in direction
Too much space between the stairs and the sides of an escalator
Missing or defective escalator teeth
Common Injuries Caused by an Elevator or Escalator Accident
Elevator and escalator accidents can cause severe injuries, much like a slip and fall accident can. Most elevator and escalator accidents involve a person falling to the ground, with their bones, muscles, ligaments, tendons, tissues, etc., absorbing tremendous impact from a hard surface or object.
These accidents can also cause injuries through crushing impacts. People can become trapped in the teeth of an escalator or the door of an elevator. Their body parts can experience crushing impact, as they can become caught between two hard objects. This crushing impact can tear muscles and ligaments and break bones, resulting in severe injuries that can lead to long-term pain and suffering.
The following are some of the serious injuries caused by elevator and escalator accidents:
Facial injuries
Back and neck injuries
Knee injuries
Upper-extremity injuries
Lower-extremity injuries
Broken foot
Shoulder injuries
What Documents Do You Need for an Elevator Accident Claim?
To recover compensation for damages in an elevator accident claim, you will need evidence that can help you prove the at-fault party's liability. There are specific documents and pieces of evidence that can help with an elevator accident claim because property owners must document inspections that prove the elevator is safe.
Construction accident lawyers can help you collect documentation about inspections and other evidence that can prove the elevator was unsafe and caused severe injuries.
The following are some important pieces of evidence to prove an elevator accident claim:
Security footage of the elevator accident
Copy of the elevator company contract
All work records for the elevator for the five years preceding the accident
Documentation about elevator testing and inspections
Correspondence between the property owner and the elevator company
Inspection reports about the elevator for the five years before the accident
Names of all employees and inspection agencies who inspected the elevator
Service reports for the elevator
Invoices from the elevator company to the property owner
Copies of insurance policies
Elevator company maintenance log
Records of upgrades or changes to the elevator
What Inspections Are Required for Elevators?
Property owners in New York that have buildings with elevators must have their elevators inspected twice annually following New York Building Codes. Inspectors will come to the property unannounced to complete an inspection on the property's elevators. This is a Category 1 inspection that must occur at least once annually.
A Category 2 inspection is required for water hydraulic elevators. This inspection must occur every three years after the installation of the elevator. A Category Five elevator inspection determines whether the elevator can manage proper loads and moves at the right speed. This test must be completed every five years.
Who Can Be Held Liable in a New York Elevator or Escalator Accident Claim?
The property owner is the most likely liable party for an elevator or escalator accident claim. It's their responsibility to ensure that the elevators and escalators in their buildings are installed and maintained properly to ensure there are no issues that can expose people to injury risk. Due to premises liability, property owners can be held liable for injuries and damages caused by negligence on their property.
Property or building owners hire elevator or escalator maintenance companies to ensure that everything is installed and maintained properly. If the maintenance company fails to notify the property owner of an issue with their elevator or escalator, they can also be held liable for damages.
What Should You Do After an Elevator or Escalator Accident?
After an elevator or escalator accident, you must consider the best steps to take to heal your injuries and recover compensation for your damages. You can take many steps in the first couple of days after the accident that can help with your medical recovery and future litigation.
What you do after an elevator or escalator accident can make or break your future litigation. You must show that you suffered serious injuries by your actions. Use this time wisely to heal from your injuries and begin the process of holding the at-fault party accountable for your damages.
The following are some steps you should take after an elevator or escalator accident:
Take pictures at the scene of the accident
Report the accident to the proper authorities
Go to the hospital to have your injuries diagnosed
Write down everything you remember from the accident
Begin collecting evidence to prove the at-fault party's liability
Hire a personal injury lawyer
Damages You Could Pursue in an Elevator or Escalator Accident Claim
Victims of elevator and escalator accidents can experience damages that affect their health, finances, and quality of life. Economic damages are those that affect them financially, as victims may have to pay for medical treatment or could lose money from time off work. Non-economic damages are intangible costs that reflect negative effects on their quality of life.
The following are some damages you could pursue in an elevator or escalator accident claim:
Lost earning potential
Loss of enjoyment of life
Loss of society
If you suffered an elevator or escalator accident, you could file a personal injury claim with the at-fault party's insurance company to pursue compensation for damages. An experienced New York personal injury lawyer can help you calculate the full cost of your economic and non-economic damages to ensure you recover fair compensation from a settlement or court award.
Should You Hire an Elevator or Escalator Accident Lawyer?
Handling an elevator or escalator accident claim alone can be difficult, especially if you do not have any personal injury claims experience. There are certain steps you need to complete that you will either not realize you need to do or have no knowledge of how to handle them correctly. To put yourself in the best position to recover compensation for damages, you should hire a New York personal injury lawyer.
They have experience and expertise in personal injury claims that can help with your elevator or escalator accident. A personal injury lawyer will know what paperwork to file and can bring their knowledge of New York premises liability laws to help with the claims process. They can help you calculate damages, determine the at-fault party, collect evidence, and negotiate a fair settlement with the liable party's insurer.
Contact Cellino Law to Speak with Our Experienced Escalator Accident Lawyers
The personal injury lawyers at Cellino Law have decades of experience helping New York personal injury victims of incidents like slip and fall, pedestrian, and motorcycle accidents. We can use our experience and New York personal injury law knowledge to help you recover compensation for escalator or elevator accident damages.
Our personal injury lawyers also understand New York's escalator and elevator maintenance laws and can use that knowledge to help prove the at-fault party's liability. Contact Cellino Law today for a free elevator or escalator accident consultation by calling us at (800) 555-5555 or leaving a message on our online contact page.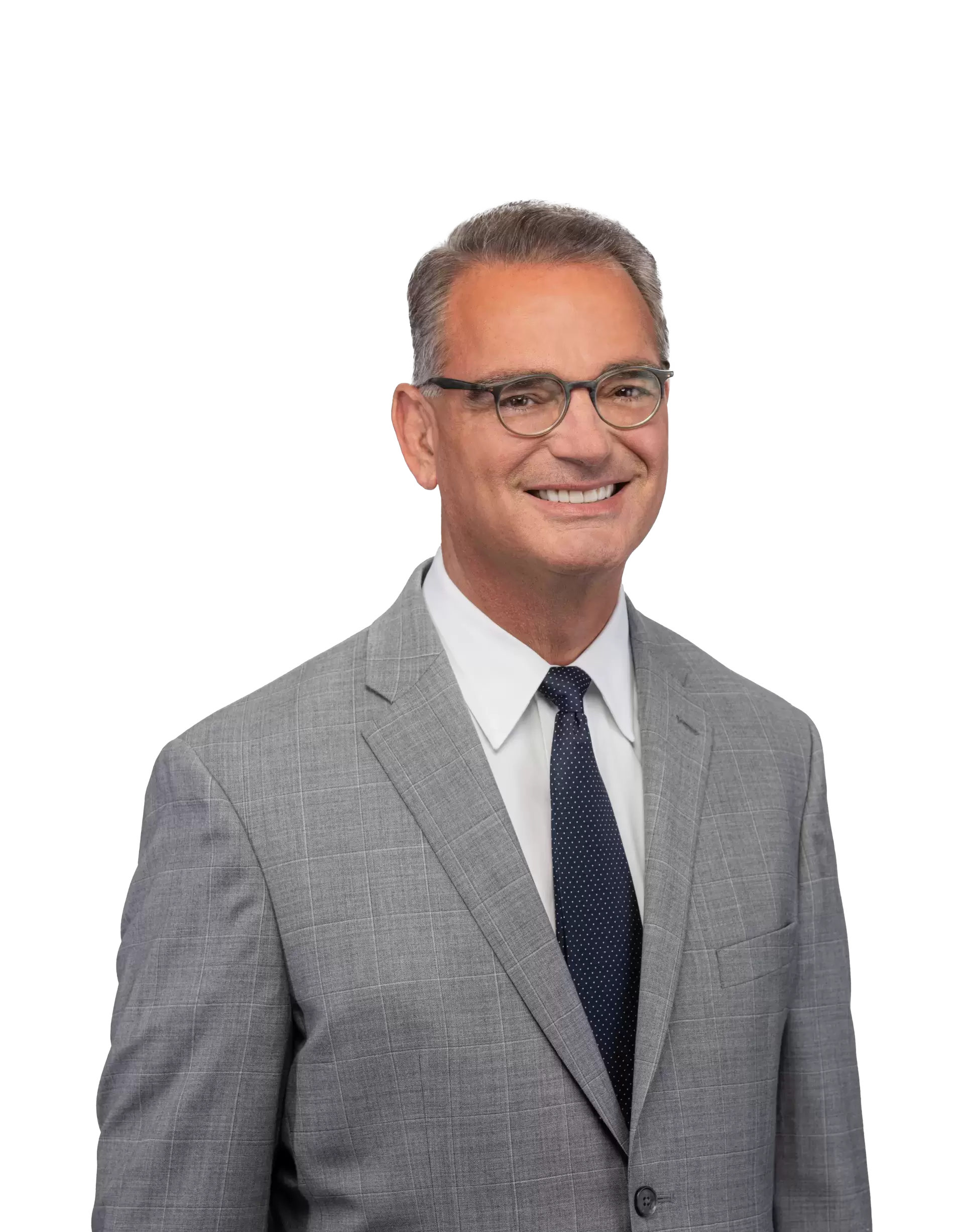 Content checked by the personal injury attorney Ross Cellino. As a family man and a trial attorney, I pride myself on winning cases and serving the community. With over 35 years of experience, I understand the function of a jury, how juries arrive at conclusions, and the role that the jury plays in administering justice. I know how to win cases. You can find us in Manhattan, Buffalo, Melville, Rochester, Brooklyn, The Bronx, Queens and other locations throughout New York.
I am writing this letter to say how much I appreciate your services pertaining to my case. Your injury attorney took a hands-on approach and left me fully informed at all times as to where my case was going as well as how much ground we had to cover; leaving the final decisions in my hands but making sure that I knew all of the risks involved in the choices. I have dealt with a few law firms in my life on various different cases and this is the first time that I never had to call and/or track down my lawyer… because of this, I have and will continue to recommend Cellino Law to my friends and associates.

Denise

Cellino Law is an amazing firm with a great team. I worked with Greg Pajak and his assistant, Tracey Falconer. I cannot express enough how dedicated they are. The personal attention I received was excellent; they were always available to help with questions and concerns and put me at ease in the unknown territory I found myself in. I highly recommend them to anyone needing representation. A huge thank you to them for all they accomplished for me!

Liane

Thank you for your efforts on my behalf. I am very pleased (and surprised) at the amount of the settlement. We will use the funds to help pay down the debt on the truck we had to purchase after ours was totaled. Thank you again.

Linda

Cellino Law was a great company to work with. From the beginning they came out and met with my uncle and myself and assured us that everything would be taken care of from beginning to end our lawyer state and constant contact with us to make sure that everything would go smoothly and it did. I would definitely recommend anybody to go to Cellino Law for whatever help they need. And specifically please ask for the lawyer that we had Mr. Alan Silverstein. He was amazing and his staff was always attentive. Please go with them for your next law needs.

Eshaunda

I really just wanted to say thank you so much for taking my case, answering all my questions, and mostly for being very patient with me. I feel that without you and Roza I would not have been able to get anything at all. I hope to never need a lawyer again, but if I do I will definitely want you both working for me. Again thank your for you hard work, time and patience.

Veola

I want to thank your law firm for settling my lawsuit where others failed. You treated me with the utmost respect and care, because of your law firm the dream of owning my own home finally came true. For the first time in a long time, we're living out our dream home. Thank you a million times over. Thank you for making my dream come true.

Marcy