The Rise of Rental Scooters and Safety Concerns in the Big Apple
August 2, 2023
In 2020, rental scooters were legalized in New York, which gave young people and delivery people more options for navigating New York streets, roads, and sidewalks. While most will walk to work, school, or a location for an event, riding an electric scooter that can be rented can help someone get to their location faster.
Rental scooter riders can go up to 15 miles per hour and make their commute much easier than if they had to walk or ride a bike. However, these electric scooters can present dangers to riders, pedestrians, and drivers. The lithium batteries in some electric scooters have overheated, leading to dangerous fires and causing new legislation banning uncertified electric scooters.
Riders of rental scoots can also cause accidents when they fail to follow safety regulations, exposing pedestrians and drivers to injury risk caused by a catastrophic accident.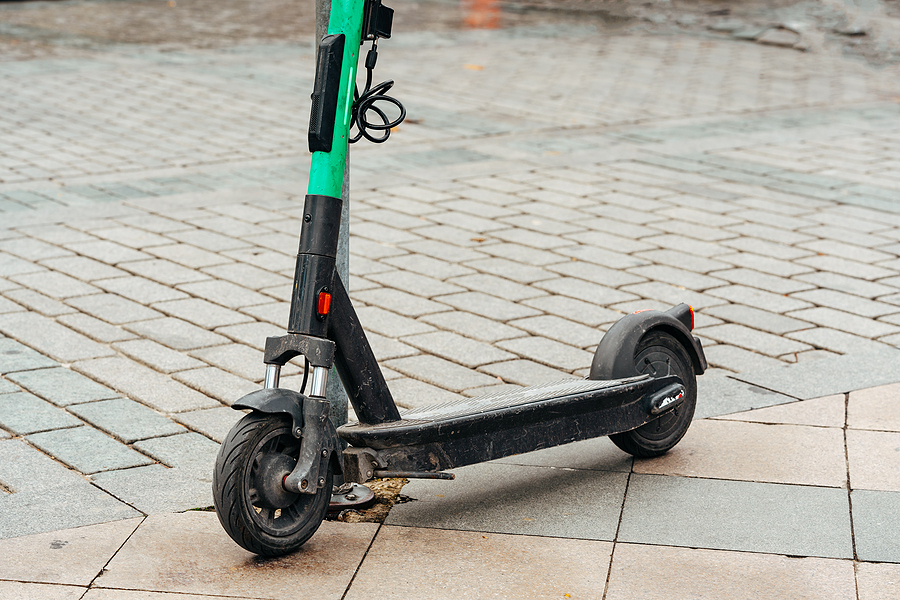 When Did Rental Scooters Become Legal in New York?
After years of legislation being presented, electric scooters finally became legal in New York in 2020. The New York City Council passed a bill in 2020 legalizing electric bikes and scooters and removed local laws prohibiting these vehicles. They also ensured that delivery people using electric scooters could not be subject to unfair treatment from law enforcement.
People use electric scooters for economic and eco-friendly reasons. It's far less expensive to rent an electric scooter than it is to buy a car, pay for insurance, and continue to fill the tank with gas. Many cars also contribute to pollution by producing nitrogen oxides and carbon monoxide.
Riding an eco-friendly rental scooter allows them to avoid adding to the enormous environmental impact caused by motor vehicles. Riding a rental scooter also allows people to navigate New York faster than commuting on foot.
What are the New York Regulations for Rental Scooters?
New York has regulations specifically for electric scooter riders. These regulations establish how riders can behave when on their vehicles, when they can begin riding, how fast they can go, and what gear they must wear. Electric scooter riders must follow these regulations to avoid accidents and prevent others from experiencing physical harm.
The following are some New York regulations for rental scooters:
E-scooter riders must not exceed 15 MPH
E-scooters can be ridden in bike lanes and on streets with speed limits below 30 MPH
Rental scooters are not allowed on New York City sidewalks
Teens can begin riding electric scooters at 16
Young people under the age of 18 must wear helmets when riding an electric scooter
Rental Scooter Riders Must Ride Safely to Avoid Accidents
Riders of rental scooters can suffer accidents like those driving motor vehicles, riding bicycles, or commuting on foot. In 2022, New York saw an uptick of 22% more electric scooter accidents, with 680 riders suffering severe injuries from accidents. Rental scooter riders must ensure they ride safely to avoid hazards and prevent electric scooter accidents.
Riding a rental scooter can be dangerous if the rider does not take proper precautions before going out on their ride. They should ensure their electric scooter is properly maintained and charged. They should also wear protective gear, avoid using refurbished lithium batteries, avoid using headphones, and avoid distractions that can take their attention away from safe riding.
Deadly Rental Scooter Fires Have Prompted a New Law
A health issue electric scooters present is the overheating of their lithium batteries. Electric scooters can prevent a fire risk and cause burn injuries from destructive fires caused by battery overheating. In 2022, there were 216 New York fires caused by overheating electric scooter batteries, with over 150 burn injuries resulting from the fires.
This year, there have already been 14 lithium battery fire deaths and 93 instances of burn injuries. The issue regarding electric scooter fires has led some landlords to ban the scooters from their apartment buildings. This increase in rental scooter fires has led to New York State passing new legislation regarding the sale of electric bikes and scooters. Uncertified electric bikes and scooters will no longer be able to be sold in New York.
Local Law 39 takes effect on September 16th and will issue violations to physical stores and online marketplaces that sell electric bikes and scooters that fail to meet safety standards. While the new law cannot account for uncertified electric scooters owned by New York civilians, it can help prevent further fires caused by unsafe electric scooters by preventing their sale.
Hiring a Rental Scooter Accident Lawyer
After suffering a serious injury from a personal injury accident, victims should have an experienced lawyer in their corner to help with the process of the claim. That is no different for electric scooter riders involved in accidents.
If you got into an electric scooter accident, you could file an electric scooter accident claim with the at-fault party's insurance company to pursue compensation for damages, such as medical bills, lost earning potential, and loss of enjoyment of life.
In the aftermath of an electric scoot accident, one of the first things you should do is hire a rental scooter accident lawyer. They will have experience with multiple types of motor vehicle accident claims and have knowledge of New York laws that can apply to your claim. They can help you determine the value of your claim, assess the liable party, collect evidence, and negotiate a fair settlement.
Contact Cellino Law for Help With Your Rental Scooter Accident Claim
At Cellino Law, our New York personal injury lawyers know the pain and suffering caused by a rental scooter accident. They know New York rental scooter laws and can help you pursue compensation for damages.
Our rental scooter lawyers will use their expertise, experience, and resources to help you craft a legal counsel plan that can hold a manufacturer, seller, or motor vehicle driver accountable for the negligence that caused your damages. Contact Cellino Law today for a free electric scooter case evaluation by calling us at (800) 555-5555 or leaving a message on our online contact page.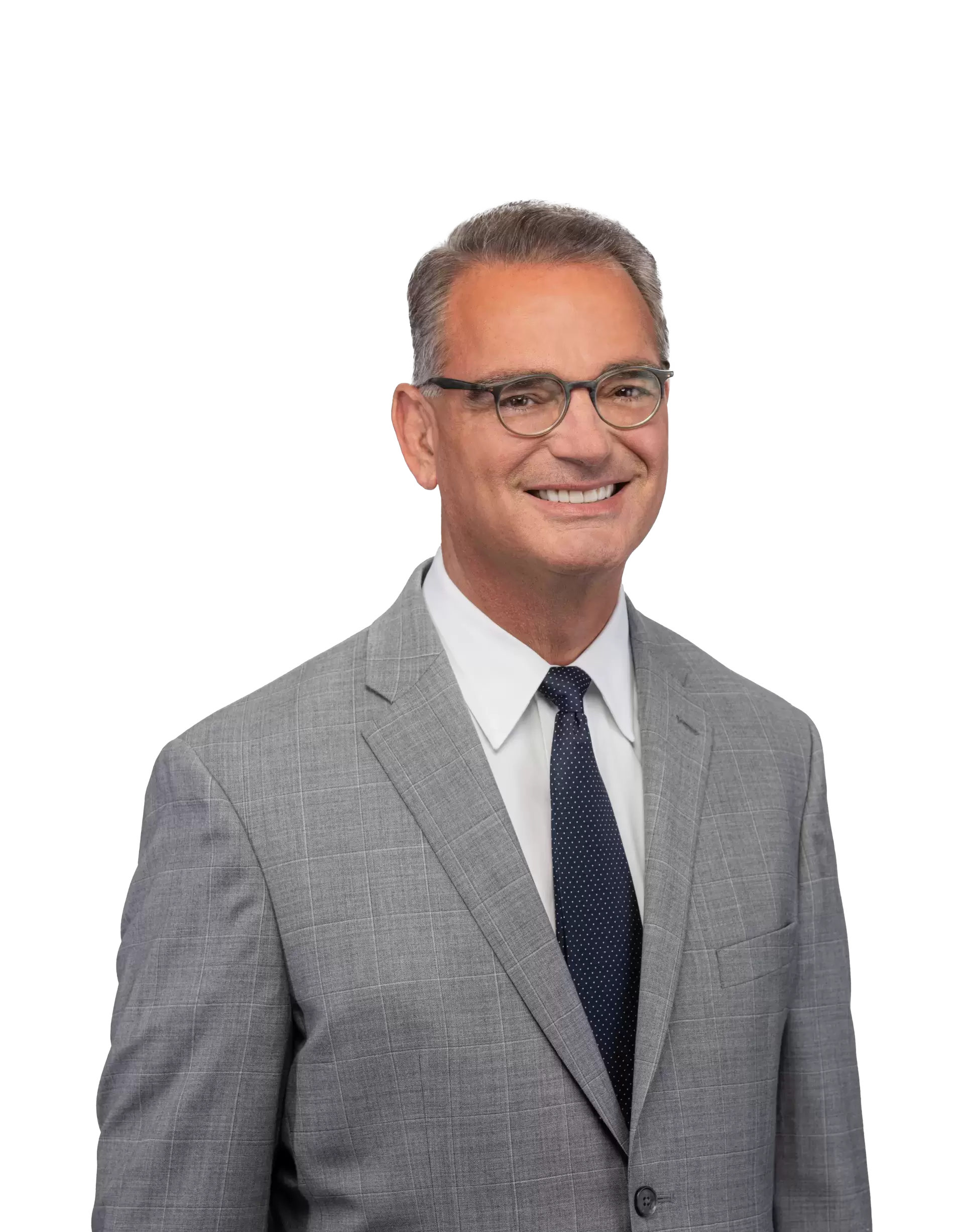 Content checked by the personal injury attorney Ross Cellino. As a family man and a trial attorney, I pride myself on winning cases and serving the community. With over 35 years of experience, I understand the function of a jury, how juries arrive at conclusions, and the role that the jury plays in administering justice. I know how to win cases. You can find us in Manhattan, Buffalo, Melville, Rochester, Brooklyn, The Bronx, Queens and other locations throughout New York.
Thank you for your help in settling the case of my father's accident. I could always count on you to answer my questions honestly and in terms I could understand. If all lawyers at Cellino Law are like you, I understand why they are an A-1 law firm.

Bedner

I want to thank your law firm for settling my lawsuit where others failed. You treated me with the utmost respect and care, because of your law firm the dream of owning my own home finally came true. For the first time in a long time, we're living out our dream home. Thank you a million times over. Thank you for making my dream come true.

Marcy

Joe and I just wanted to send you this note thanking you for the professional way you handled our lawsuit. Your kindness was extremely appreciated in a very difficult time. When we found out the people that caused the accident had no insurance, we thought our chances of receiving any settlement was nonexistent. Once we met with you and released you were able to help us our minds were put at ease. Your aggressive manner of handling the case exceeded our expectations. Please feel free to use us as a reference. Thank you so much and best wishes,

Danielle and Joe

Mark Kochanowicz is from far the best attorney you can have. Mark treats you like a friend more than a client. He truly cares and go the extra mile for you and your case, contacts you to update you in regards to your case and keep you informed at all times. Mark represented me twice and settled my cases for way more than I expected. I highly recommend Mark Kochanowicz because he is just the best on what he does!!! Thank you Mark!!!!

Maria

We want to send a big "Thank you" from the both of us. We know you both fought for us and did a great job with our case. You did it in a timely manner and we appreciate it.

Kerrijo & Jerry

We'd like to thank you for all the assistance and time you spent on our case. Your professionalism and honesty will always be appreciated. The staff was always courteous and we were always impressed with your accountability. Your passion and dedication will never be forgotten, nor will you.

Sarah