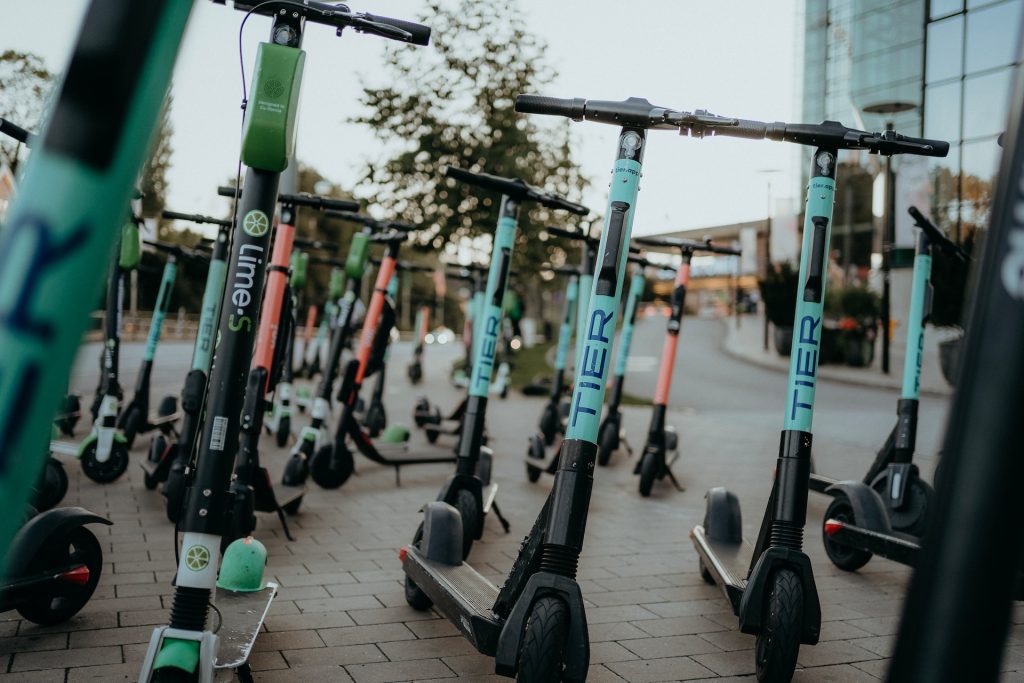 Whether for economic or eco-friendly reasons, more people are choosing smaller, cleaner means of transportation. Electric scooters are among the most popular choices, but riders often underestimate the dangers of riding these fun micro-vehicles. Halfway through 2022, authorities in New York City reported a 16% increase in adverse scooter incidents compared to the previous year.
Why does this happen? Drivers and pedestrians often do not watch out for scooter riders and some streets in New York need better infrastructure to ensure safe riding. Before you know it, what began as a fun evening on the road could end in catastrophe and a call to a personal injury law firm.
Have you recently sustained injuries or lost a loved one in an e-scooter accident? An experienced attorney might help you secure fair compensation.
The Main Causes of Electric Scooter Accidents
When riders know the most common causes of accidents, they stand a better chance of protecting themselves. Most of these are similar to the risk factors that also affect bikes, skates, other forms of micro-transportation, and even motorcycles.
Improper Infrastructure
Can you argue that the state of New York caused an accident by not providing separate lanes for mopeds or e-scooters? Probably not, but it doesn't change the fact that improper infrastructure for micro-transportation increases the risk of accidents. As states and localities try to figure out how to treat scooters, riders might also need clarification about whether they can ride on sidewalks or share the road with passenger vehicles.
Passenger Vehicle Occupants Opening Doors
When passengers exit vehicles, they often take it for granted that the roadway is clear. Scooter riders might not have enough time to see the door or stop. This can send them flying over the vehicle and even into oncoming traffic. Skaters and cyclists often face similar problems when riding in urban areas.
Distracted Road Users
Drivers are the most common culprits, but they are not alone. Because scooter riders often share sidewalks with pedestrians, they must also look out for people walking with their faces glued to their phones. These people may cross their paths unexpectedly and could cause an accident. The problem persists even in areas with marked routes for bikes and scooters.
Scooter Malfunction
Scooters can suffer mechanical issues like any other type of vehicle. A malfunctioning scooter can send its rider flying into passing cars or buildings, whether due to faulty brakes or defective wheels.
With a good lawyer, you might be able to prove that the maker of your scooter was negligent and should cover medical expenses and lost wages. For rented scooters, the blame might shift to the company responsible for servicing and distributing the scooters.
Inexperience and Improper Riding Technique
Everyone has to start somewhere when riding scooters; most people must learn independently. Scooters seem easy to ride, which can cause people to overestimate their abilities. Risks run high when people learn this the hard way at high speeds or in traffic. Casual riders also often do not wear the gear necessary to protect their heads and stay safe, which can increase the likelihood of injury and death.
Complications in Electric Scooter Cases
Electric scooter cases are among the most complex to negotiate and litigate. Personal injury lawyers must consider the details carefully before offering advice or pursuing compensation.
Owned or Rented Scooter
If you own the scooter, the case generally focuses on discovering who caused the accident or who is responsible for its malfunctioning or defective parts. On the other hand, any lawsuit involving a rental company could further complicate things, especially regarding insurance.
Insurance Coverage
Most riders are young and many youths do not own vehicles in the city. That increases the likelihood that they do not have liability insurance that might otherwise cover the cost of injuries and property damage.
Alcohol Use
Most e-scooter crashes involve people who are young and intoxicated. Even if a person only had one drink, the presence of alcohol in his or her system could make it more difficult to argue someone else deserves full or partial liability for the case.
State and Local Laws
Different jurisdictions are still grappling with how to treat e-scooters and their riders. Will some areas require riders to have insurance and wear a helmet? Can riders join road traffic, or should they ride on sidewalks with pedestrians? These varying laws across jurisdictions can significantly impact available options for riders and injured persons.
Common Electric Scooter Injuries
As opposed to motorcycle accident injuries, most electric scooter injuries are minor. People fall off while learning, scratch a knee, scrape an elbow, and maybe bruise the ego. They get right back on and keep trying until they have figured out how to ride. However, even experienced riders can get into crashes because they do not control other variables on the road. Here are some common injuries they might have:
Head injuries, including brain trauma and concussions
Spinal cord injuries that can result in paralysis
Broken bones due to the impact of a fall or collision
Internal injuries caused by damage to organs or internal bleeding
Lacerations that can result from a collision with another vehicle or an object on the road
Psychological damage such as post-traumatic stress disorder
Damages for an Electric Scooter Accident
Your lawyer needs to do more than just prove someone else's negligence caused the accident. He or she also needs to estimate the value of your case based on the damages you can claim. These damages represent one total figure that your attorney can negotiate for in private or pursue in court.
Economic Damages
Economic damages represent the costs associated with medical bills, lost wages and other expenses related to physical and mental injuries. Cases involving fatalities might also include compensation for funeral and burial expenses. Your attorney can help you provide evidence of these expenses so that you receive full payment for them.
Economic damages are much easier to calculate because they tend to have accurate monetary figures associated with them. For example, you might know precisely how much money you lost from missing work for several days or your remaining medical debt.
Non-Economic Damages
Non-economic damages represent physical pain, emotional suffering and loss of consortium caused by the accident. These damages are harder to calculate because they do not have a specific monetary value associated with them. Your attorney can use past comparable cases, opinions from medical experts and other evidence to estimate the value of these damages.
Punitive Damages
When cases go to court, judges or juries might use punitive damages to address gross negligence. These awards punish the defendant and discourage similar behavior in the future. The amount of punitive damages is at the judge's or jury's discretion, but some jurisdictions have set caps on them. Your attorney typically does not request punitive damages.
Why Turn to Cellino Law for Your Experienced Electric Scooter Attorney
For more than 60 years, New Yorkers have trusted Cellino attorneys to defend their rights and pursue compensation for themselves and their families. We have recovered more than $2 billion for our clients during this time. Our experiences reinforced the value of justice and the fact that it sometimes takes monetary form in civil courts.
Who will we help you bring to justice in your e-scooter accident case? Our attorneys are ready to review the details and help you identify your options. Schedule a free consultation to get started.
I really appreciated your determination and efforts on handling my case. You have done an outstanding job, and I am very satisfied with the outcome of the settlement. Thank you so so much John.

Amparo

Cellino Law was a great company to work with. From the beginning they came out and met with my uncle and myself and assured us that everything would be taken care of from beginning to end our lawyer state and constant contact with us to make sure that everything would go smoothly and it did. I would definitely recommend anybody to go to Cellino Law for whatever help they need. And specifically please ask for the lawyer that we had Mr. Alan Silverstein. He was amazing and his staff was always attentive. Please go with them for your next law needs.

Eshaunda

My experience during the time of negotiations was extremely positive. Josh Sandberg handled my lawsuit with the utmost integrity. He returned all my phone calls in a timely manner and answered all my questions. Josh made things less stressful. I would highly recommend Josh and the entire staff at Cellino Law.

Arthur

I highly recommend Cellino Law to anyone involved in a car crash. I worked with Michael Lovecchio, and had a wonderful experience given the circumstances. He was very attentive, and got the best possible outcome I could have wanted.

Susan

I can only say great things about my attorney Allan Silverstein. He is professional, he calls back right away, he keeps me informed, and makes me feel comfortable as this entire ordeal is stressful. I have total confidence in his ability to handle whatever comes his way. He is no nonsense and very good at his job. Thank you Allan... he is a true asset to the team!

Mrs Steward

Cellino Law is an amazing firm with a great team. I worked with Greg Pajak and his assistant, Tracey Falconer. I cannot express enough how dedicated they are. The personal attention I received was excellent; they were always available to help with questions and concerns and put me at ease in the unknown territory I found myself in. I highly recommend them to anyone needing representation. A huge thank you to them for all they accomplished for me!

Liane