Does New York Have Laws Regulating Rental Scooters?
July 25, 2023
After a bill passed in 2020, New York citizens could rent electric scooters to ride around the state. These rental scooters became extremely popular as a way to navigate through congested streets quickly to ensure busy New York citizens could get to work, school, and important meetings on time.
They also became popular because everyone over sixteen could rent them, so young people could use electric scooters to traverse New York City.
However, the freedom offered by rental scooters is regulated by New York laws that establish how riders should behave and where they can ride the scooters.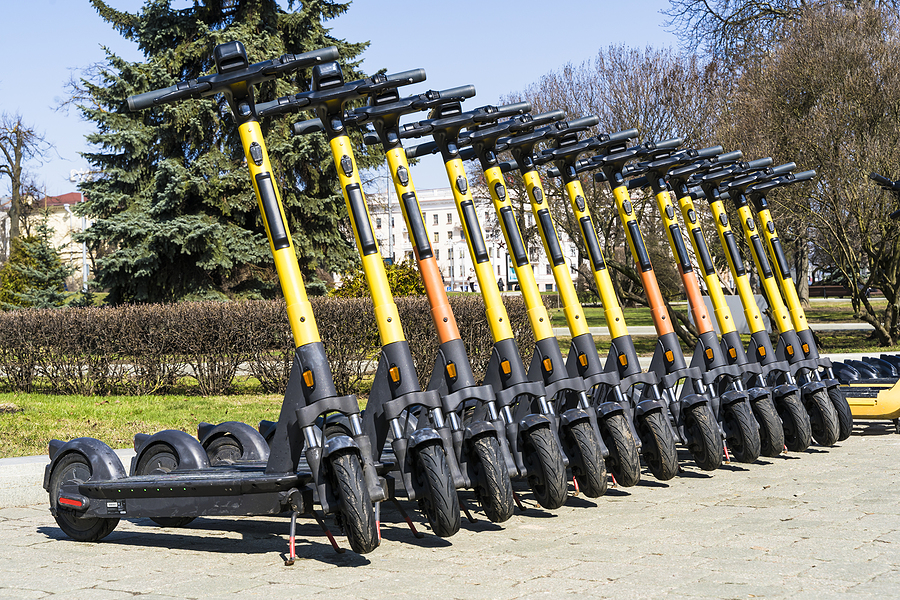 Many other scooters and electric "micro-mobility" vehicles, such as mopeds, gas scooters, and electric bikes, have different rules. Before using an electric scooter, it's essential to know the rules to prevent mistakes that can break the law and cause an accident.
What is an Electric Scooter?
An electric scooter is similar in design and function to a regular scooter you may have used as a child. It has a floorboard that you can stand on, two wheels to help with movement, and a handlebar to steer. However, an electric scooter has a battery-powered motor that sits above the wheel that can propel the scooter forward faster than a regular scooter.
Electric scooters are not limitless vehicles, as they have only 31 miles of battery power before needing to recharge. Electric scooters can go up to 19 miles per hour, allowing people to navigate New York's busy streets faster than walking. Now, locations across New York City allow riders to rent electric scooters.
2020 New York Bill Allowed Rental Scooters
On April 1st, 2020, the New York City Council legalized electric bikes and scooters. However, there were restrictions on some classes of electric scooters with top speeds under 20 miles per hour. That all changed in November 2020 when the New York City Council passed a bill that removed these restrictions to allow riders to use these vehicles in New York.
The new bill also affected delivery drivers that use electric bikes and scooters to prevent "unequal crackdowns and summonses of their bikes by the New York City Police Department." This bill democratized electric bikes and scooters, allowing everyone to use them without worrying about legal trouble.
Do New York Rental Scooter Riders Need to Have a Valid Driver's License?
Those renting electric scooters to ride around New York do not need a valid New York driver's license. People can begin renting electric scooters in New York when they turn sixteen, which could be before they obtain a driver's license.
However, young rental scooter riders under eighteen must wear helmets while on their electric scooter. Helmets are optional for riders above eighteen but can help prevent blunt-force trauma to the head during an electric scooter accident that can cause traumatic brain injuries (TBIs).
Where Can You Ride a Rental Scooter in New York?
Most rental scooter users will ride their electric scooters on streets, as navigating through the foot traffic on sidewalks can be hard. Electric scooters can only be used on streets with speed limits of less than 30 miles per hour. Electric scooter riders can also travel in bike lanes on roads with a speed limit of less than 30 miles per hour. The speed limit for all electric scooters is 15 miles per hour.
There will be times when a rental scooter rider will want to use their scooter in New York parks. In that case, they are subject to the rules administered by the parks department. They must comply with that park's rules about riding only on designated roads and paths.
The Dangers Presented by Riding an Electric Scooter
Despite New York legalizing electric scooters, riding one around New York City can still be dangerous. There is heavy traffic, and drivers can cause accidents through reckless driving. Some negligent driving behavior that can cause an accident includes distracted driving, speeding, and drunk driving. One mistake can expose an electric scooter rider to life-altering blunt-force trauma.
Electric scooter riders have very little to protect them from the impact of a collision, as there is no structure like a car has to shield them from impact. They can take the brunt of the accident head-on and experience severe injuries due to the accident's impact. People that use electric scooters should be aware of the dangers and use their scooters safely to prevent significant injuries.
Should You Hire a Lawyer to Help With Your New York Rental Scooter Accident Claim?
Victims of New York rental scooter accidents can file personal injury claims to pursue compensation for damages, such as medical bills, lost earning potential, and pain and suffering. Handling these types of claims can be difficult for victims with personal injury claim experience. Hiring a New York electric scooter accident lawyer can help, as they have the experience and expertise to handle the claims process properly.
The following are some ways a New York electric scooter accident lawyer can help with your claim:
Contact Cellino Law for Help With Your New York Rental Scooter Scooter Accident Claim
The rental scooter accident lawyers at Cellino Law can help you with your claim to pursue compensation for damages. Despite becoming legal in 2020, riding an electric scooter can still be dangerous, with negligent drivers possibly exposing riders to accident risks.
Our rental scooter accident lawyers can help you pursue compensation for serious injuries caused by a separate negligent party. They can use their experience in other types of vehicle accidents to put you in the best position to recover fair compensation for damages.
Contact Cellino Law today for a free New York rental scooter accident case evaluation by calling us at 800-555-5555 or leaving a message on our online contact page.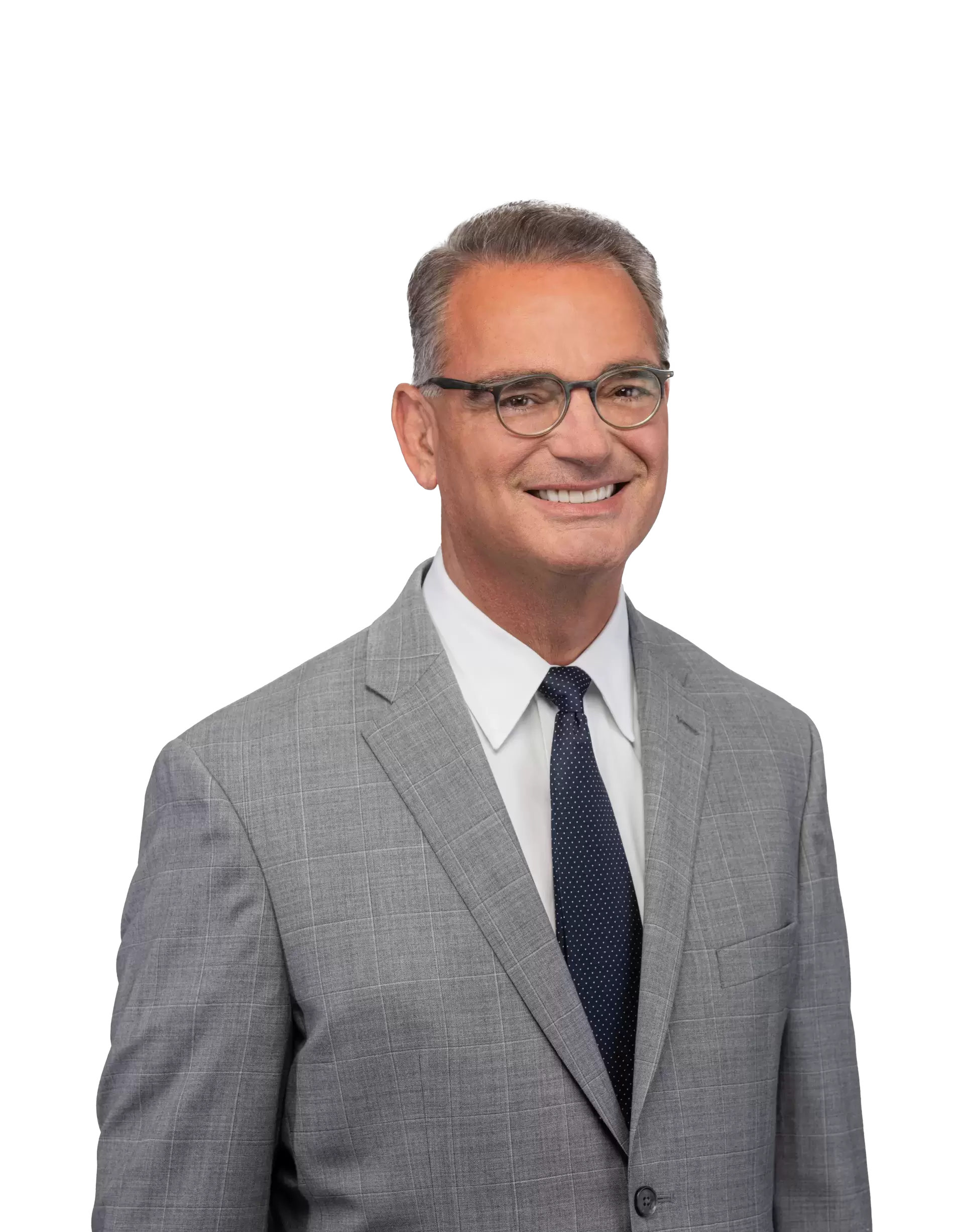 Content checked by the personal injury attorney Ross Cellino. As a family man and a trial attorney, I pride myself on winning cases and serving the community. With over 35 years of experience, I understand the function of a jury, how juries arrive at conclusions, and the role that the jury plays in administering justice. I know how to win cases. You can find us in Manhattan, Buffalo, Melville, Rochester, Brooklyn, The Bronx, Queens and other locations throughout New York.
Choosing the right attorney to represent you after an accident can make all the difference. This is no cliche. I recently experienced these words to live by first hand. After a tractor trailer rear ended me at high speed in 2017 I retained Allan Silverstein to handle my case. I quickly realized that bringing a lawsuit rapidly snowballs into a mountain of details that can make or break your results. Documents, case histories, doctor visits, bills, and lots of phone calls all need to be accurately kept track of if a successful outcome it to be attained. To complicate matters I reside in New York and the incident took place in New Jersey. Luckily, Allan was licensed in multiple states. I was fortunate to find Allan to handle this matter from the New York area. Armed with an accurate account of the facts Allan went to work on the difficult job of negotiating with the defending insurance company as well as my no fault carrier in order to obtain the best possible outcome for my set of circumstances. In a lawsuit communication is key and and events can be of a timely nature. Allan never failed to return my calls - usually the same day! He fought skillfully and respectfully to get me the best possible settlement. He is easy to deal with and a likeable down to earth guy. He always listened with compassion and respect to my issues. He guided me with objective understanding as well as a realistic analysis of the merits of my case. When we finally settled Allan got me a fair agreement beyond my expectations and negotiated with my doctors to make sure all my bills were paid. It was a great experience having Allan represent me. Quality work in any aspect of life is hard to find. Quality is what I got with Allan Silverstein. I highly recommend him if you find yourself in need of a personal injury attorney.

Theodore

Joe and I just wanted to send you this note thanking you for the professional way you handled our lawsuit. Your kindness was extremely appreciated in a very difficult time. When we found out the people that caused the accident had no insurance, we thought our chances of receiving any settlement was nonexistent. Once we met with you and released you were able to help us our minds were put at ease. Your aggressive manner of handling the case exceeded our expectations. Please feel free to use us as a reference. Thank you so much and best wishes,

Danielle and Joe

Thank you for your help in settling the case of my father's accident. I could always count on you to answer my questions honestly and in terms I could understand. If all lawyers at Cellino Law are like you, I understand why they are an A-1 law firm.

Bedner

I can only say great things about my attorney Allan Silverstein. He is professional, he calls back right away, he keeps me informed, and makes me feel comfortable as this entire ordeal is stressful. I have total confidence in his ability to handle whatever comes his way. He is no nonsense and very good at his job. Thank you Allan... he is a true asset to the team!

Mrs Steward

Cellino Law and more specifically my attorney, Gregory V. Pajak, Managing Attorney, and as a whole the Cellino Law Firm and its organization. This is by far one of the most professional law firms and attorney I have ever engaged with and retained in my 35 years. The level of professionalism goes beyond words, the care and constant engagement with me as the client was touching. I was never ever just treated as simply a CASE with potentially a significant dollar number attached to my file. I was engaged regularly, Tracey (Ass't) and Greg always made sure to remain constant, as well as consistent in overseeing that my case was handled properly and that it did matter in many ways - ensuring that the end result(s) would be fair and reasonable to my case/injury. The regular follow-up calls were very satisfying, knowing that you're involved in your case matters significantly AND always. One of my main items to recognize Cellino Law and Gregory is that whenever I called, I was able to get through to speak directly to my Lawyer and he would answer any if not all of my questions in a very professional and genuinely caring manner. I always felt cared for and protected legally and more importantly, I was made feel as a human being that was being cared for and always keeping me abreast of all matters connected to the case. There was never a point I felt let down, on the contrary -the level of service was "STELLAR". Greg is the consummate professional, a 'role model', if you will, for what other attorneys should strive to become when dealing with their clients.

Anthony

Now that reality has set in, I want to thank you for all your work and assistance in obtaining my settlement for the pelvic mesh. This money will make my life so much easier in the future. Medicare just isn't sufficient. I know that I will have enough to live on. I truly appreciate of your efforts. Thank you!

Loraine