Batteries in Rental Bikes and Scooters Pose Fire Risk
June 9, 2023
Rental bikes and e-scooters are gaining popularity, particularly in major cities. They offer a convenient, eco-friendly, and affordable way to navigate short commutes or simply explore. However, lithium-ion batteries in rental bikes have become a cause for concern.
Overheated lithium batteries in e-scooters and bikes have been responsible for a slew of destructive fires in recent years, inflicting serious property damage and life-threatening injuries.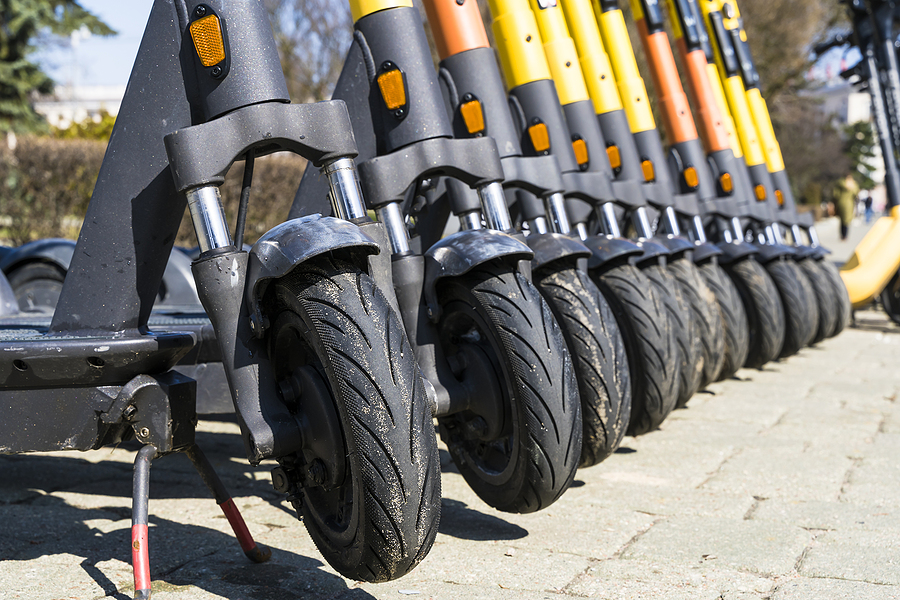 The product liability attorneys of Cellino Law are representing clients who have been injured as a result of a rental scooter or bike explosion. We encourage you to contact us at (800) 555-5555 or through our online form to schedule a free consultation with one of our personal injury lawyers.
Our top-notch team will assess the facts of your case, determine an effective negotiating strategy, and work tirelessly to maximize your compensation in a rental bike or e-scooter fire lawsuit.
Batteries in Rental Bikes and Scooters are Prone to Catching Fire
The prevalence of e-scooters and e-bikes for rent is a relatively new phenomenon. New York City, where the use of these devices has skyrocketed, has only kept records of e-scooter injuries and fatalities since 2019. According to New York City Fire Department records, lithium-ion batteries were responsible for 216 fires in 2022, which claimed 6 lives and caused nearly 150 injuries.
The statistics for 2023 are also concerning. In the first two months alone, there were 30 fires related to e-scooter or e-bike battery explosions, which killed 2 people and injured 40 others. The number of fires isn't the only issue. Traditional methods of smothering fires, including water and fire extinguishers, have limited efficacy.
The fires are also capable of re-igniting even after being extinguished. The e-scooter fires tend to burn hotter, making it more difficult for firefighters to put them out before significant damage is done.
In the Bronx, a fire started by an e-scooter engulfed an entire supermarket in a matter of minutes. A high-rise rental building was the site of an e-bike battery fire that injured 38 and prompted a rescue effort to reach trapped residents on upper floors.
Stories like these are becoming more common as local governments, residents, landlords, commuters, and workers grapple with how to navigate this safety issue.
Why are E-Bike and Scooter Batteries Exploding?
The culprit in most e-scooter and rental bike fires is their lithium-ion battery. These batteries are designed to provide a long-lasting charge in a small package. Despite these benefits, their density makes them prone to catching fire because they overheat easily, especially when they are misused or made of low-quality materials.
The National Fire Protection Association cautions that "faulty charging equipment, improper charging practices, and overloaded electrical circuits" can cause an e-scooter or e-bike fire.
The batteries can be priced prohibitively, with the average new lithium-ion battery starting at about $300. That means delivery workers who have to replace their bike and scooter batteries frequently must turn to cheaper alternatives, which is where the real issue lies. In many cases, this means second-hand, re-configured, or cheaply-made lithium-ion batteries, which is the source of most of these types of battery fires.
E-Bike Battery Explosions Can Cause Severe Injuries
The injuries may be a direct result of the lithium-ion battery explosion itself, such as being thrown against a hard surface, while others may be sustained in the aftermath. For example, people involved in e-scooter or e-bike explosions often sustain burns from the resulting fire or injuries from trying to escape the fire. Common injuries include:
Lacerations and contusions
Health issues from toxic chemicals
If you have been injured in an e-bike or e-scooter fire or explosion, don't delay seeking medical treatment, even if you perceive your injuries to be relatively minor. Healthcare providers are equipped to make an accurate assessment of your injuries and offer appropriate treatment.
This also creates a third-party record of your injuries, which your personal injury lawyer can use as a reference. It is helpful to establish that you made an attempt to minimize the impact of your injuries rather than waiting for them to grow to try and inflate your settlement, as this protects the integrity of your claim.
Who's Liable for My Injuries After a Rental Bike Battery Fire?
People who have been injured as a result of an e-scooter or rental bike fire may be interested in pursuing compensation for their injuries or damaged property. In most cases, manufacturers of faulty or cheaply made lithium-ion batteries would be considered liable for creating and selling a product that has such a potential for harm, even when used correctly.
If an e-bike or e-scooter owner was reckless with how they charged their battery, they could potentially be held liable, although the focus of lithium-ion battery claims will likely be on the manufacturers of defective products.
Steps to Take if Your Battery Catches Fire
Remove yourself from the vicinity immediately and get to a safe location. As we have seen in the New York e-scooter fires, surrounding areas can ignite quickly and may be challenging even for professionals to extinguish. Stay calm, contact the authorities immediately, and evacuate.
Follow the instructions given to you by the authorities. Don't go back to the site until it has been cleared by officials at the scene. The best way to protect yourself from an e-scooter or e-bike fire is to take preventative steps, such as only using brand-name chargers and not charging a battery once it has reached capacity.
How Can a Defective Product Attorney Help Me?
The increase in the number of lithium-ion battery fires coincides with the newfound popularity of e-scooters and rental bikes, which means that more people are at risk of injury or death in one of these types of accidents. As a New York personal injury law firm, Cellino Law is well-acquainted with the issue, and we are prepared to demonstrate how a defective product caused your injuries, resulting in your damages.
As your product liability attorneys, we will investigate the incident to collect the evidence we need to support your claim. Using the results of our investigation, your medical records, and other key evidence, we will make a persuasive argument for maximum compensation, as we have done time and again with great success.
We have also made testimonials from former clients available so that you can assess for yourself what to expect from our team.
How to Schedule a Free Case Evaluation with Cellino Law
At Cellino Law, we believe that each and every claim matters, regardless of size. Clients know that they can trust us to be thorough and prioritize their needs throughout the personal injury claims process. Our product liability attorneys are regarded as experts in their field, so you can feel confident that your case is in good hands.
The knowledgeable product liability lawyers of Cellino Law are committed to maximizing your compensation, even if that means taking your claim to trial. We have valuable experience litigating personal injury claims in court to ensure that our clients walk away with fair settlements.
Our client-centered approach has made us one of the most well-respected personal injury law firms in New York. You can expect communicative, dedicated negotiators to represent your interests. We encourage you to contact us at (800) 555-5555 or through our online form to schedule a free consultation to discuss the specifics of your e-scooter fire lawsuit.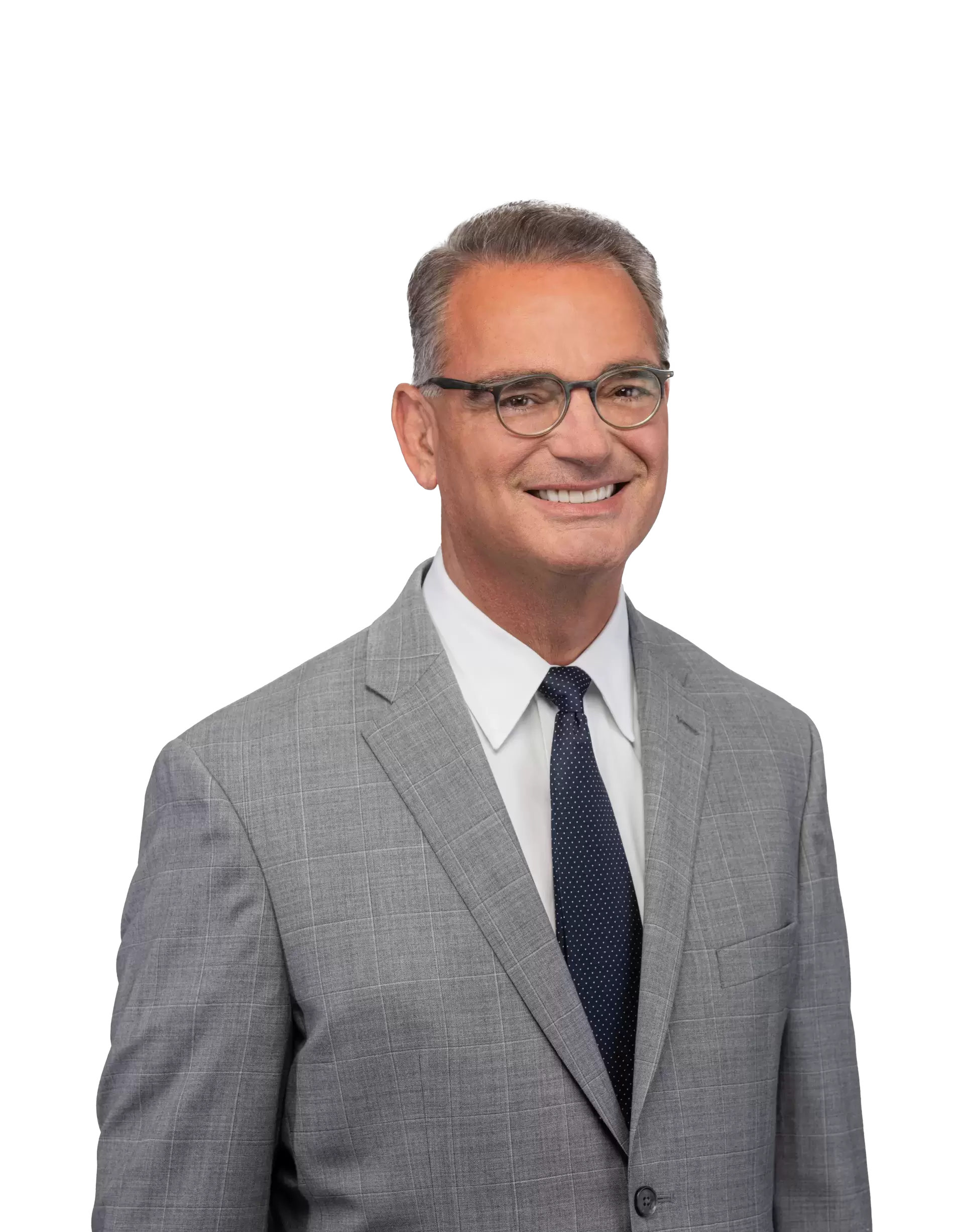 Content checked by the personal injury attorney Ross Cellino. As a family man and a trial attorney, I pride myself on winning cases and serving the community. With over 35 years of experience, I understand the function of a jury, how juries arrive at conclusions, and the role that the jury plays in administering justice. I know how to win cases. You can find us in Manhattan, Buffalo, Melville, Rochester, Brooklyn, The Bronx, Queens and other locations throughout New York.
I want to thank your law firm for settling my lawsuit where others failed. You treated me with the utmost respect and care, because of your law firm the dream of owning my own home finally came true. For the first time in a long time, we're living out our dream home. Thank you a million times over. Thank you for making my dream come true.

Marcy

I am writing this letter to say how much I appreciate your services pertaining to my case. Your injury attorney took a hands-on approach and left me fully informed at all times as to where my case was going as well as how much ground we had to cover; leaving the final decisions in my hands but making sure that I knew all of the risks involved in the choices. I have dealt with a few law firms in my life on various different cases and this is the first time that I never had to call and/or track down my lawyer… because of this, I have and will continue to recommend Cellino Law to my friends and associates.

Denise

This letter is to thank Ms. Diane D'Andrea, assistant to Mr. George Gridelli, Attny for all the hard work, dedication, and attentiveness she showed during the representation of my case. She was always cheerful and ready to help in whatever way she could. All messages left for Mr. Gridelli were always relayed and Mr. Gridelli always promptly returned our calls. She was a very competent assistant. Cellino Law has proven to be a model of what legal representation should be. Throughout the 6 ½ years of this case, I have heard many horror stories from people with "bad lawyer stories." We consider ourselves to be very lucky to have chosen Cellino Law and will always recommend you to those looking for good, honest representation with a personal touch.

Joseph

I can only say great things about my attorney Allan Silverstein. He is professional, he calls back right away, he keeps me informed, and makes me feel comfortable as this entire ordeal is stressful. I have total confidence in his ability to handle whatever comes his way. He is no nonsense and very good at his job. Thank you Allan... he is a true asset to the team!

Mrs Steward

My wife and I would like to take this opportunity to thank you for a fantastic job as our attorney. We could not have been more pleased with the work you and your team has done on this case. This past four years or so has been such a roller coaster for our family. We are very pleased and grateful with the result. We have made a good choice by choosing you. Thank you.

Dave

This is to express our gratitude to you and your team in helping us and Stephanie navigate through the legal process following her car accident. We are very satisfied with the outcome and grateful for your hard work and attention to details. We fell confident that with this compensation, Stephanie will be able to move forward with her studies and her life with the ability to care for some of her health needs resulting from the injuries sustained following her car accident. Thank you very much and may God continue to bless your efforts.

Jose & Rose