Types of Bicycle Accidents in Manhattan
June 12, 2023
Navigating New York City streets on a bicycle can be a dangerous endeavor. Hundreds of bicyclists are injured each year in Manhattan alone. A significant number of serious bicycle accidents involve a driver who is distracted, driving under the influence, or otherwise behaving recklessly.
Bicyclists should be aware of the types of accidents that are possible so they can take steps to mitigate their risk. When a bicycle accident is unavoidable, filing a claim can help you recover compensation for medical expenses, lost wages, and other damages like pain and suffering.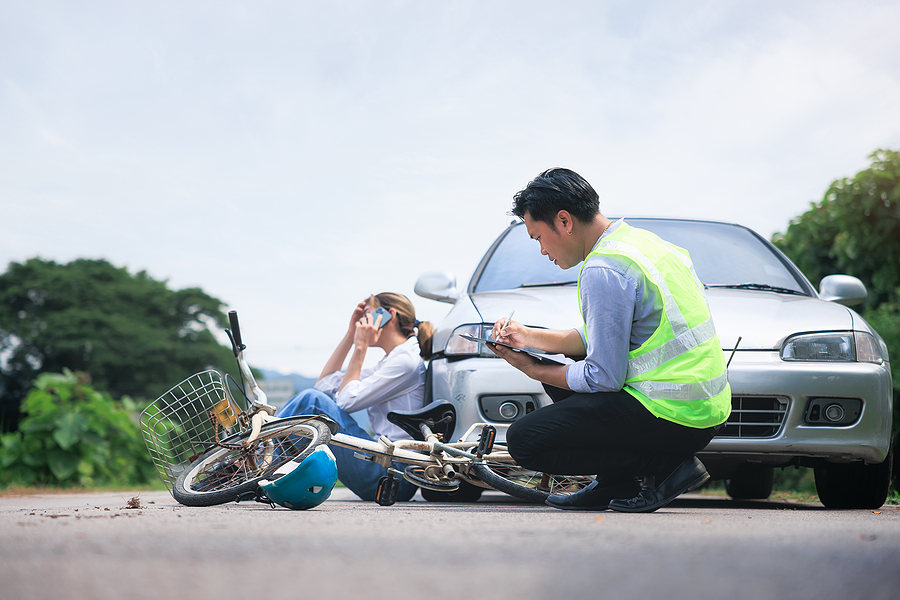 The personal injury attorneys of Cellino Law recognize that bicycle accidents can result in life-altering injuries, unexpected financial burdens, and emotional distress.
Our highly-qualified team has decades of experience negotiating these types of personal injury claims. Reach out to us at (800) 555-5555 or through our online form to schedule a free case review to learn more about how our team can help you maximize your compensation.
Right Cross Bicycle Accident
One of the most common types of bicycle accidents is a right cross bike accident, where a car collides with a bicyclist after pulling out of a driveway or side street on the cyclist's right side.
This can occur when the driver misjudges how quickly the bicyclist is approaching, neglects to stop, or impatiently attempts to maneuver in front of the bicyclist. If possible, bicyclists should wait for the driver to acknowledge them prior to crossing the driveway, even if they are riding in the bike lane.
Left Cross Bicycle Accident
A left hook bicycle accident involves a driver making a left-hand turn into a cyclist traveling in the opposite direction, typically in an intersection. The driver may cut the cyclist off or T-bone them. Injuries in these types of bicycle accidents can be quite serious, as the driver may be traveling at a higher speed to make it through the intersection as compared to easing out of a driveway.
Red Light Bicycle Accident
Red light bicycle accidents occur at intersections where a car turns into a bicyclist after stopping for a red light or stop sign. While drivers should check their surroundings before making a turn, they may forget to do this or miss a bicyclist in their blind spot. To avoid this, bicyclists should stop behind the car rather than directly next to them.
Wrong Way or Riding Against Traffic Bicycle Accidents
The safest way for bicyclists to navigate the road is to ride with the flow of traffic. In New York, it is also the law. Wrong-way bicycle accidents can occur when a bicyclist is riding in the bike lane or down the street against the flow of traffic. Drivers won't be anticipating a bicyclist traveling in that direction, so they may make a turn into the bicyclist, causing a head-on collision.
Dooring Bicycle Accident
Drivers who fail to check for approaching bicyclists prior to exiting their parked vehicles can cause dooring accidents. A bicyclist traveling in a bike lane or along a street with adjacent parallel parking can be injured if they are struck by an opening door. These types of bicycle accidents can be particularly dangerous because the bicyclist is often knocked over directly into the path of traffic.
Right Hook Bicycle Accident
Right-hook car accidents occur when a driver traveling parallel in the same direction as a bicyclist makes a right-hand turn into the bicyclist. Riders should behave as if the driver has not seen them until they get confirmation from the motorist and slow down in order to allow the car to turn to avoid a collision if necessary.
Rear-End Bicycle Accident
Like a rear-end car accident, a rear-end bicycle accident involves the injured party being hit from behind. This can happen when a car drifts into the bike lane, or a bicyclist is riding in the regular lane. This jarring motion can launch the rider from their bicycle, throwing them against the ground or other hard surfaces and causing extensive bodily harm.
Manhattan Bicyclists Can Sustain Serious Injuries
Bicyclists have limited protection against vehicles, many times their size and weight. It is much easier for riders to be injured on their bicycles without a seatbelt to hold them in place or airbags to cushion the impact. For most bicyclists, a helmet is the only protection they are afforded. While helmets have been shown to reduce the risk of serious head or brain injuries by about 75%, bicyclists who are sharing the road with cars often sustain injuries such as:
Bicyclists who have been involved in an accident, even a relatively minor one, should seek out medical care as soon as possible. This demonstrates that you made an effort to minimize the damages you would incur as a result of your injury, which supports the validity of a future claim.
How Cellino Law Can Help You With Your New York Bicycle Accident
Bicycle accidents often leave riders with injuries that have long-term financial, emotional, and physical consequences. You can't afford to hire a personal injury attorney who will shuffle your case around the office, miss critical deadlines, or be anything less than thorough when documenting your damages.
At Cellino Law, you can feel confident that your bicycle accident claim will receive the attention it deserves from one of our personal injury attorneys.
We have cultivated a reputation for excellence among our clients through our dedication to maximizing our clients' compensation. For decades, we have emerged from negotiations with fair settlements for our injured clients, which is a point of pride for our team. If you have been injured in a Manhattan bicycle accident, our team can help you maximize your compensation.
Contact Cellino Law to Speak With a Manhattan Bicycle Accident Attorney
In the aftermath of a bicycle accident, you may be suffering physically and emotionally as medical bills and lost wages take their toll on your finances. Your best option is to hire a Manhattan bicycle accident lawyer to hold the negligent party accountable for the value of your damages.
We also possess trial experience, which often proves to be an asset in negotiations with stubborn insurance companies. If we believe that they are not offering you a fair settlement for your damages, we are prepared to take your bicycle accident claim to court.
Our persistent, knowledgeable personal injury attorneys can offer you valuable legal insight as you navigate the claims process. You can schedule a free case review by contacting our team at (800) 555-5555 or through our online form. We welcome the opportunity to manage your bicycle accident claim while you focus on healing from your injuries.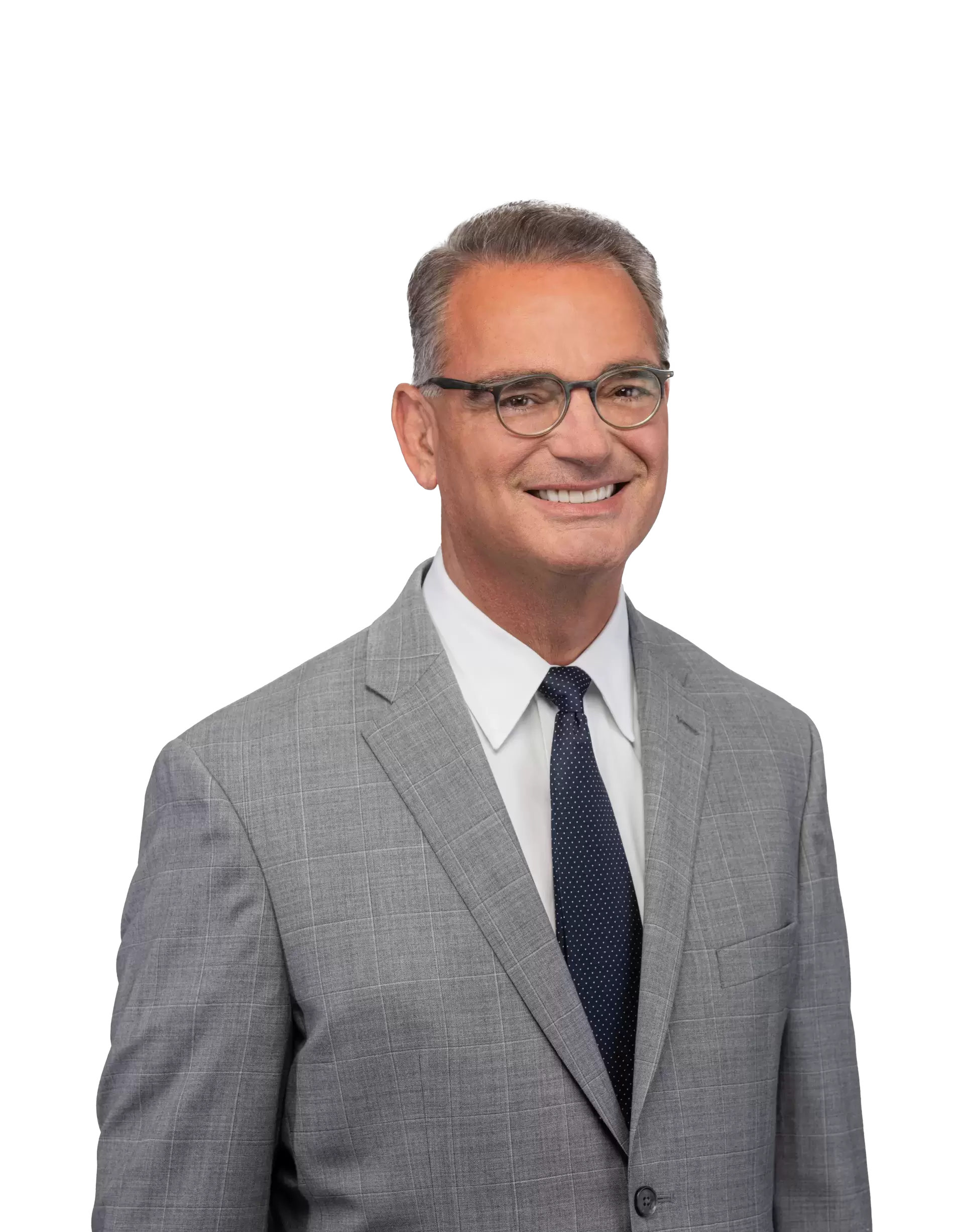 Content checked by the personal injury attorney Ross Cellino. As a family man and a trial attorney, I pride myself on winning cases and serving the community. With over 35 years of experience, I understand the function of a jury, how juries arrive at conclusions, and the role that the jury plays in administering justice. I know how to win cases. You can find us in Manhattan, Buffalo, Melville, Rochester, Brooklyn, The Bronx, Queens and other locations throughout New York.
I can only say great things about my attorney Allan Silverstein. He is professional, he calls back right away, he keeps me informed, and makes me feel comfortable as this entire ordeal is stressful. I have total confidence in his ability to handle whatever comes his way. He is no nonsense and very good at his job. Thank you Allan... he is a true asset to the team!

Mrs Steward

I am writing this letter to say how much I appreciate your services pertaining to my case. Your injury attorney took a hands-on approach and left me fully informed at all times as to where my case was going as well as how much ground we had to cover; leaving the final decisions in my hands but making sure that I knew all of the risks involved in the choices. I have dealt with a few law firms in my life on various different cases and this is the first time that I never had to call and/or track down my lawyer… because of this, I have and will continue to recommend Cellino Law to my friends and associates.

Denise

Tim Cellino handled my case beautifully. He is very knowledgeable and patient with all my questions. He kept in touch with me through out my ordeal. Tim also got a settlement for more than I expected. I highly recommend Tim Cellino!

Jayne

Thank you for your efforts on my behalf. I am very pleased (and surprised) at the amount of the settlement. We will use the funds to help pay down the debt on the truck we had to purchase after ours was totaled. Thank you again.

Linda

Thank you for your help in settling the case of my father's accident. I could always count on you to answer my questions honestly and in terms I could understand. If all lawyers at Cellino Law are like you, I understand why they are an A-1 law firm.

Bedner

My experience during the time of negotiations was extremely positive. Josh Sandberg handled my lawsuit with the utmost integrity. He returned all my phone calls in a timely manner and answered all my questions. Josh made things less stressful. I would highly recommend Josh and the entire staff at Cellino Law.

Arthur