15 Construction Accidents You Might Not Consider
June 8, 2023
Construction accidents have the potential to inflict catastrophic bodily harm, which can set the injured party on a path toward financial instability, physical disability, and mental health issues.
Common causes of construction accidents include damaged or defective equipment, lack of supervision or training, or careless behavior. At Cellino Law, we firmly believe that construction site employers and equipment manufacturers should be held accountable when their negligent actions harm others.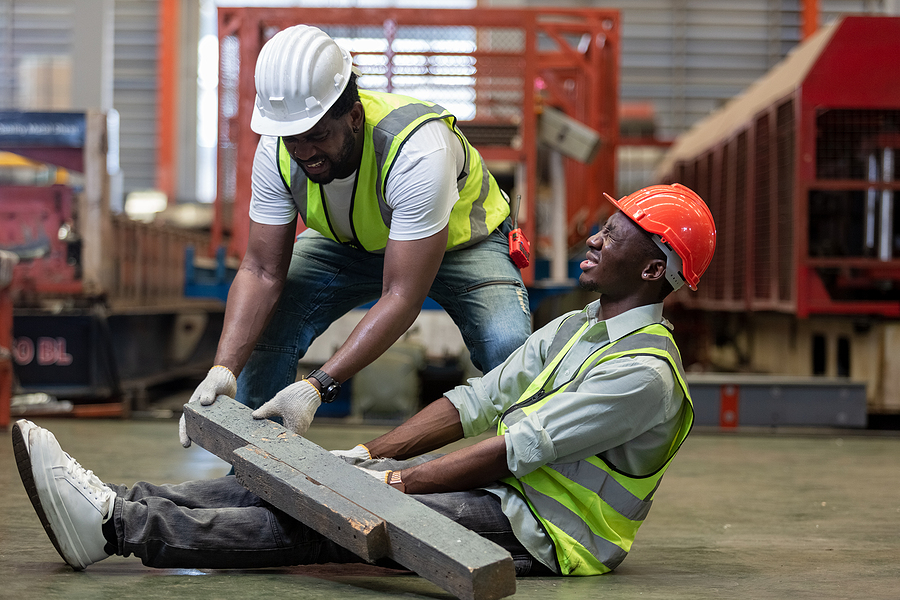 As personal injury lawyers, we have seen firsthand how instances of negligence on construction sites can have life-long and life-threatening consequences for the injured worker or site visitor. Our team is committed to ensuring you are fairly compensated for your injuries and damages in a construction accident lawsuit.
For a free case consultation with a member of our legal team, contact us at (800) 555-5555 or through our online form. Our personal injury lawyers can offer the benefits of our decades of combined experience and hard-won knowledge to secure a fair settlement on your behalf.
Caught-In/Between Accidents
When a construction worker finds themselves trapped in between two entities, such as a truck and a stack of materials, that is often referred to as a caught-in/between accident.
A caught-in/between accident can also refer to situations where a worker is caught on a sharp or protruding surface, effectively trapping them in place. Survivors of caught-in/between accidents most commonly sustain some form of a crush injury.
Struck-By Construction Accidents
Struck-by accidents involve a person being hit or smacked with an object, such as a falling beam, a swinging hook on the end of a cable, or a dropped tool. Depending on the weight and features of the object in question, construction workers or passersby may sustain a serious or fatal injury.
For example, being struck in the head by a falling saw blade could result in a severe laceration and a traumatic brain injury.
Electrocution
Faulty, damaged, or older wiring, lighting, and power lines can be a significant threat to worker safety on a construction site. Workers can be killed by directly touching the wiring without protective gloves, stepping into water where a live wire has fallen, or touching material like metal that conducts electricity.
When the body absorbs high-voltage electricity, it can cause burns, heart damage, seizures, and in some cases, death by electrocution.
Slip and Fall Accidents
OSHA reports that slip-and-fall accidents are one of the most common types of construction site accidents. This comes as no surprise, as construction sites are ripe with opportunities for slippery surfaces or trip hazards.
For example, spilled chemicals, electrical cords, building materials, and numerous other items can create an unsafe environment for construction workers. Slip and fall accidents can result in head injuries, broken bones, back injuries, and other debilitating issues.
Collapsed Ground
Construction work may involve excavating the ground in preparation for installing a new foundation and removing the remnants of preexisting structures. This can cause the ground to become unstable. When the ground shifts, it can cause workers to lose their footing, become buried in the soil that has been disturbed, or injure themselves on concealed hazards.
Defective Safety Equipment
Construction workers depend on safety equipment- from ear protection to hard hats to gloves- to protect themselves from the dangers they encounter on the job. When protective equipment fails, as in the case of 3M's defective earplugs, the damage can be permanent.
Fires
One of the most dangerous types of construction accidents is a fire. Most construction sites contain a dangerous combination of flammable chemicals, tools that spark, and building materials that amount to tinder. A construction site fire can quickly spiral out of control due to the presence of so much available kindling and accelerants.
Construction site fires can result in burns, smoke inhalation, and death. Fires can also induce stampedes as workers and nearby pedestrians panic, leading to injuries caused by trampling.
Explosions
It is not uncommon for construction sites to have explosives on site for demolition purposes. However, improper storage of volatile chemicals, mishandling of explosive materials, and general negligence can cause explosion accidents on construction sites.
Unfortunately, explosions are not always anticipated with enough time for workers to safely evacuate the premises. Explosions can result in catastrophic injuries, as sharp tools and materials can turn into projectiles, and workers may be thrown against hard surfaces or trapped under debris.
Collapses
During the construction process, the threat of collapse looms. Construction workers may be working on unstable ground, navigating a newly-installed floor, or using scaffolding to reach various levels of a structure. A collapse can trigger a domino effect, with workers and platforms falling onto each other, dropping tools and materials, and generally destabilizing a structure.
Overexertion Accidents
Construction work involves manual labor, typically in an outdoor setting. After working a long shift in the sun, construction workers are more prone to overexertion accidents.
This often involves a worker becoming dehydrated or overheated. Overexertion can lead to fainting or stroke, both of which are dangerous in their own right, but on a construction site, unexpectedly collapsing can cause a fatal fall, loss of control of a machine, or a caught-in/between accident.
Crane and Hoist Accidents
While many crane or hoist accidents are also struck-by accidents, workers can also be injured by becoming tangled in the cables, falling from a basket, or being flung from the crane. Most commonly, crane accidents are caused by operator error, which can be attributed to their own negligence or a lack of proper training.
Gas Leaks
Gas leaks can be a hazard on construction sites, especially in confined spaces. In a confined space, a buildup of toxic gasses, like carbon monoxide, can cause respiratory issues and loss of consciousness. Like carbon monoxide, other gasses like methane are highly flammable, so a spark in an enclosed space could quickly ignite and cause burns, suffocation, and fatal injuries.
Repetitive Stress Injury Accidents
Construction site workers who frequently use the same set of muscles in the same way, can damage them over time, leading to chronic pain and limited mobility in a repetitive stress injury accident. In the context of a construction site, a worker who is constantly bending over to pick up heavy materials may strain their back, making it difficult to execute their full range of motion and perform their job duties.
Vehicle Accidents
Construction sites often rely on heavy machinery to move heavy materials, manage the existing landscape, and generally expedite the construction process. Forklift accidents are a common example of a construction site vehicle accident. \
Possible scenarios include a forklift tipping over from being loaded incorrectly, ramming into materials that fall over, or running over a worker's foot.
Loss of Hearing
Unlike most other types of construction accidents, accidents that result in loss of hearing typically take place over time. Constantly being around loud machinery without proper ear protection can cause irreparable damage to the inner ear hair cells, which leads to hearing loss.
Choose Cellino Law to Negotiate Your Construction Accident Claim
The Cellino family has served injured New Yorkers for over 60 years. We are proud of our legacy, which includes millions of dollars recovered for our injured clients. At Cellino Law, we have a history of proven results, which is a source of pride for our team. We have accomplished this by providing solid advice, thorough evaluations, and strategic arguments to maximize compensation.
As a leading New York personal injury law firm, we have managed a number of construction accident claims, including both workers' compensation claims and third-party lawsuits. You can feel confident that with our team on your side, your claim will have the best chance of success.
Contact Cellino Law if You Have Been Injured in a Construction Accident
After a serious construction site accident, you should seek out a personal injury attorney that is equipped to handle both product liability lawsuits and workers' compensation claims. At Cellino Law, we know how to support clients who have been injured while working, visiting, or passing construction sites.
Our team understands that due to the severity of the average construction site injury, you and your family may be facing staggering medical bills, lost wages, and loss of quality of life.
Our team of construction accident attorneys knows what is required to mount an effective claim for compensation. We will protect your right to seek compensation and take your construction accident claim to court if needed to ensure that you receive a fair settlement.
If you have been injured in a construction site accident, you should be mindful of your state's statute of limitations and contact a personal injury lawyer as soon as possible to avoid missing your chance to file a claim.
The construction accident attorneys of Cellino Law are standing by, ready to provide you with the legal insight you need to successfully maximize your compensation. For a free case consultation with a member of our legal team, contact us at (800) 555-5555 or through our online form.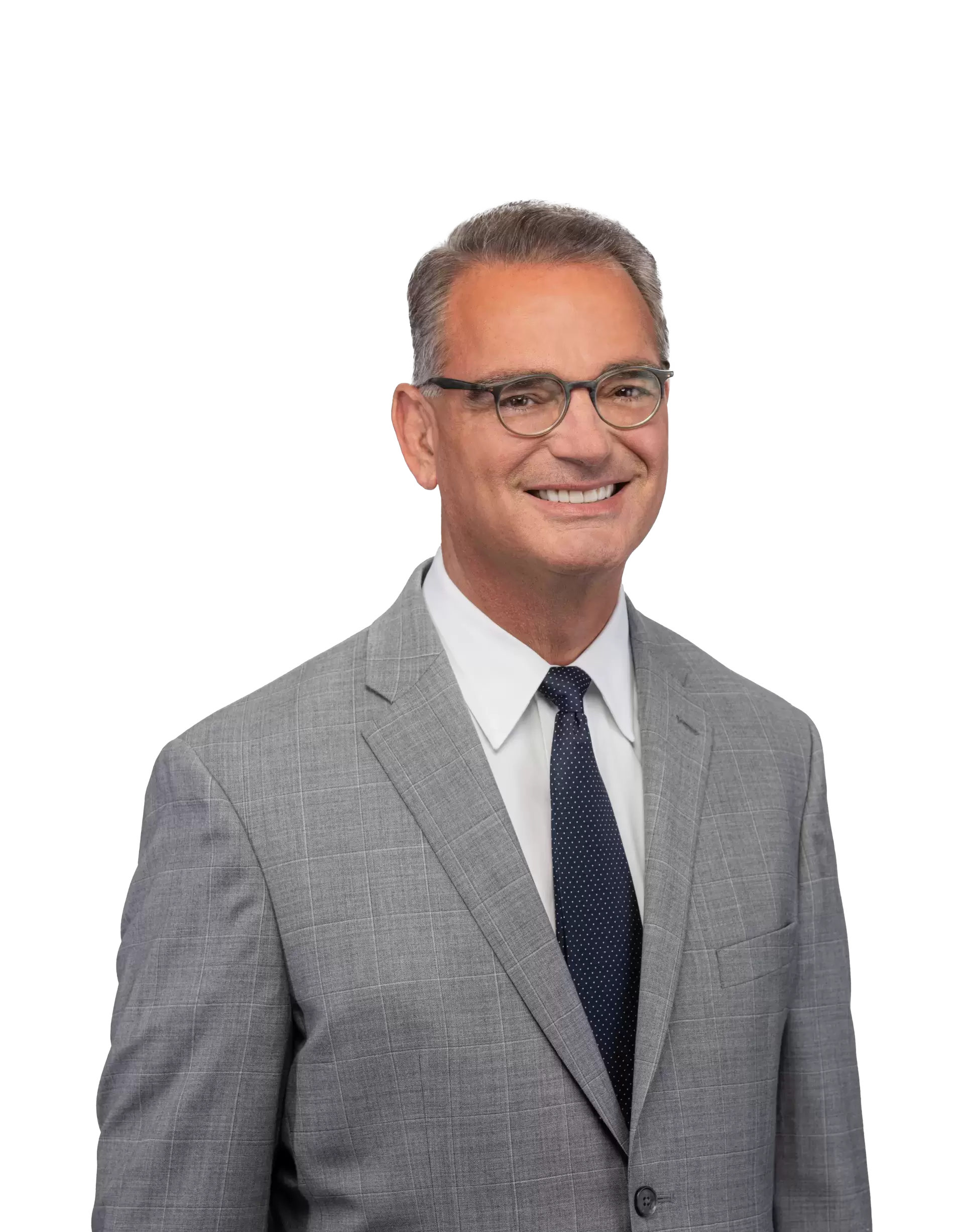 Content checked by the personal injury attorney Ross Cellino. As a family man and a trial attorney, I pride myself on winning cases and serving the community. With over 35 years of experience, I understand the function of a jury, how juries arrive at conclusions, and the role that the jury plays in administering justice. I know how to win cases. You can find us in Manhattan, Buffalo, Melville, Rochester, Brooklyn, The Bronx, Queens and other locations throughout New York.
We want to send a big "Thank you" from the both of us. We know you both fought for us and did a great job with our case. You did it in a timely manner and we appreciate it.

Kerrijo & Jerry

I can only say great things about my attorney Allan Silverstein. He is professional, he calls back right away, he keeps me informed, and makes me feel comfortable as this entire ordeal is stressful. I have total confidence in his ability to handle whatever comes his way. He is no nonsense and very good at his job. Thank you Allan... he is a true asset to the team!

Mrs Steward

Now that reality has set in, I want to thank you for all your work and assistance in obtaining my settlement for the pelvic mesh. This money will make my life so much easier in the future. Medicare just isn't sufficient. I know that I will have enough to live on. I truly appreciate of your efforts. Thank you!

Loraine

Cellino Law is an amazing firm with a great team. I worked with Greg Pajak and his assistant, Tracey Falconer. I cannot express enough how dedicated they are. The personal attention I received was excellent; they were always available to help with questions and concerns and put me at ease in the unknown territory I found myself in. I highly recommend them to anyone needing representation. A huge thank you to them for all they accomplished for me!

Liane

I highly recommend Cellino Law to anyone involved in a car crash. I worked with Michael Lovecchio, and had a wonderful experience given the circumstances. He was very attentive, and got the best possible outcome I could have wanted.

Susan

We'd like to thank you for all the assistance and time you spent on our case. Your professionalism and honesty will always be appreciated. The staff was always courteous and we were always impressed with your accountability. Your passion and dedication will never be forgotten, nor will you.

Sarah