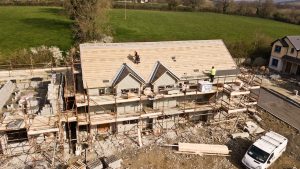 Manhattan, NY, had over 52,000 construction and demolition permits issued in 2021. These projects employed over 140,000 people. Unfortunately, construction site accidents injured 300 people and killed three that year.
Construction sites hold many dangers. Workers, visitors, and passersby have a high risk of being involved in an accident that can cause injuries or even death. If you or a family member sustained injuries in a construction accident, call Cellino Law.
What Is a Statute of Limitations?
A statute of limitations is the maximum amount of time legally allowed to take action; in this case, that action is filing a claim for compensation. The statutes of limitations for these types of claims in New York are:
Workers' compensation: you must notify your employer within 30 days. You typically have up to two years to file a claim for a work-related occupational illness or disease.
Personal injury claim: you'll generally have three years from the accident date to file a personal injury claim.
Claim against a government agency: you're required to notify any local, state, or federal agency, or other public authority of your intent to file a claim within 90 days of your accident. You then have another year to file your claim.
Wrongful death: qualifying family members have two years from the accident or death date to file a wrongful death claim.
As you can see, the statutes of limitations vary. Your attorney needs sufficient time to investigate your claim and prepare your case before the deadlines expire, so contacting a lawyer soon after your accident is essential.
That fact is especially true if any governmental agency is involved because you have to file a notice within only three months. If you fail to do so before that deadline, you'll likely lose your right to seek compensation for your damages.
Why Is an Investigation Necessary?
Before you can seek compensation, you must determine who caused your accident so you'll know who is liable for paying damages. Many construction sites have crews from multiple contractors working simultaneously, and it's not always easy to determine who's at fault.
While these companies should carry liability insurance policies, that doesn't mean that their insurance companies will want to pay you. They may attempt to shift the blame onto another company or even claim that the accident was your fault.
A skilled construction accident attorney from Cellino Law knows what kinds of evidence you'll need to support your claim and how to find it. We also understand how to counteract the shady tactics that many insurance companies use, and we won't let them get away with treating our clients unfairly.
What Kinds of Claims Can You File?
If you or a loved one sustains injuries due to a construction site accident, you might qualify to file several kinds of claims. Each has its own guidelines, procedures, and timeline.
Workers' Compensation
Employers are required by law to carry workers' compensation insurance. These policies cover certain employee expenses if they suffer damages from a workplace accident or work-related illness.
Personal Injury Claim
If someone's negligence causes an accident that injures you, you may be able to seek compensation for your damages through a personal injury claim.
Claim Against a Government Agency
Any kind of claim against a government agency is subject to strict procedures and guidelines. However, that shouldn't stop you from seeking compensation if some form of government is responsible for causing an accident that injures you.
Wrongful Death Claim
If someone dies as a result of a workplace accident or illness, their estate's executor or administrator may be able to seek compensation through a wrongful death claim. Generally speaking, if the deceased person could have filed a personal injury claim, qualifying personal representatives of the victim's estate can file a wrongful death claim. Ask your attorney from Cellino Law if you're eligible to file a wrongful death claim.
What Kinds of Compensation Can You Seek?
Depending on the type of claim you have, the kinds of damages may vary. Be sure to ask your attorney from Cellino Law which type of damages you qualify for and how much your case is worth.
Generally speaking, you might receive compensation for economic damages like:
Medical expenses
Lost wages
Property damage
Certain daily expenses
You may also be eligible for non-economic damages, including:
Pain and suffering
PTSD
Losing your ability to enjoy life
Damage to personal relationships
Permanent disfigurement
In a few cases, you may qualify to seek punitive damages. The guilty party must have been willfully malicious or negligent or have behaved in a remarkably reckless manner.
How Do Many Construction Site Accidents Occur?
Construction sites are typically packed with building materials, tools, heavy equipment, wires, generators, and other necessary components. These and other factors can cause many kinds of accidents.
Falls
Many construction site accidents result from falls. These might be falls from a height or into a hole.
Falling Objects
Even a small object falling from a height can cause severe or fatal injuries. Unfortunately, workers can drop tools or other objects, crane restraints can fail, and scaffolds can fall.
Fires and Explosions
There are typically exposed wires, flammable substances, welders, and other kinds of equipment at construction sites. This combination can be a recipe for a disaster because it can cause fires or explosions, seriously or fatally injuring those in the area.
Heavy Lifting and Repetitive Motions
Construction workers routinely have to lift materials, tools, and equipment throughout a typical workday. Over time, repeating these motions or lifting heavy items can cause joint or muscle damage and back injuries.
Exposure to Dangerous Substances
Exposure to solvents, dust, and other toxic substances can cause burns, respiratory illnesses, and other health problems.
Trench or Building Collapses
Building trenches and demolishing existing structures is dangerous work. If supports fail or a building collapses earlier than expected, workers can be trapped inside and crushed.
Trucks in Reverse
Many construction sites require daily deliveries of materials and equipment. Trucks carrying these items may have wide blind spots, especially when backing up. These trucks can collide with people, other vehicles, or stationary objects, causing significant damage.
Weather
Most construction sites don't give workers the luxury of a climate-controlled environment. Excessive heat or cold can cause heatstroke, frostbite, and hypothermia.
What Are Common Construction Site Injuries?
Every accident is different and can produce varying injuries. However, there are several kinds of injuries that construction site accidents commonly cause:
Ankle, knee, wrist, and shoulder injuries
Back or spinal cord injuries
Broken bones or amputations
Burns
Cuts, scrapes, and bruises
Hearing or vision loss and lung damage
Permanent disfigurement or paralysis
This is by no means a comprehensive list. Regardless of the injury you might sustain, Cellino Law can help you recover compensation for your damages.
Why Choose Cellino Law?
With over 60 years of experience representing injured New Yorkers, Cellino Law has won over $2 billion for our clients. Although we're a large firm, your legal team will always give you the respect and personal attention that you deserve. Best of all, you won't pay us unless you win.
Contact Cellino Law now to request your free case review. We're available 24/7 for your convenience. Call us at (800) 555-5555 or submit our online contact request form.
I want to thank your law firm for settling my lawsuit where others failed. You treated me with the utmost respect and care, because of your law firm the dream of owning my own home finally came true. For the first time in a long time, we're living out our dream home. Thank you a million times over. Thank you for making my dream come true.

Marcy

Cellino Law is an amazing firm with a great team. I worked with Greg Pajak and his assistant, Tracey Falconer. I cannot express enough how dedicated they are. The personal attention I received was excellent; they were always available to help with questions and concerns and put me at ease in the unknown territory I found myself in. I highly recommend them to anyone needing representation. A huge thank you to them for all they accomplished for me!

Liane

I am so grateful for your expertise, patience, and perseverance which resulted with such a successful settlement regarding my car accident. I also want to let you know how impressed I was with you and your firm and I won't hesitate to recommend you to anyone who needs assistance from an accident. I truly appreciated your care and professionalism. Thank you again for your kindness and support

Lisa

I really appreciated your determination and efforts on handling my case. You have done an outstanding job, and I am very satisfied with the outcome of the settlement. Thank you so so much John.

Amparo

It was a great pleasure working with you on my lawsuit. You certainly gave 150% of your time and interest in settling my case and for that, I am extremely grateful. Therefore, I want to thank you very much for helping me win my settlement and wish you the very best.

Linda

I can only say great things about my attorney Allan Silverstein. He is professional, he calls back right away, he keeps me informed, and makes me feel comfortable as this entire ordeal is stressful. I have total confidence in his ability to handle whatever comes his way. He is no nonsense and very good at his job. Thank you Allan... he is a true asset to the team!

Mrs Steward