New York Truck Accident Statistics
October 3, 2023
Truck accidents are common motor vehicle accidents in New York that can cause severe injuries like spinal cord injuries, broken bones, and traumatic brain injuries (TBIs). Drivers who lose control of large trucks can spin out and crash into other vehicles. A large-sized vehicle crashing into smaller cars at high speeds can cause catastrophic damage that can affect a person throughout their life.
Victims of New York truck accidents can file truck accident claims to pursue compensation for damages, such as medical bills, property damage, and loss of enjoyment of life. Truck drivers can be liable for damages if they endangered other drivers on the road through negligent or intentionally reckless behavior.
An experienced truck accident lawyer can help recover truck accident damages by filing the proper paperwork, gathering tangible evidence, and negotiating a fair settlement with the at-fault party's insurer.
How Many Large Truck Accidents Are There Every Year in New York?
New York large truck accidents are a catastrophic type of motor vehicle accident that can expose other drivers to harm. Large trucks are any truck that exceeds 10,000 pounds. These truck accidents can happen with 18-wheelers, big rigs, semi-trucks, dump trucks, and tow trucks.
According to the Institute for Traffic Safety Management & Research (ITSMR), there were about 16,467 large truck accidents in New York in 2021. About 15,606 of these crashes were severe enough to require reporting to the police. Severe large truck accidents can expose drivers to significant harm and cause severe injuries like traumatic brain injuries (TBIs), bone fractures, and knee injuries.
In 2022, there were approximately 166,833 truck accidents across the United States, resulting in at least 75,000 injured individuals in total. Out of the 166,833 accidents, approximately 2.8% resulted in fatality. In the same year, Texas had the most truck accidents, followed by California, Florida, Pennsylvania, and Illinois. New York sits in the top ten, with around 5,000 truck accidents with injury in 2022.
Are Parties Besides Drivers Ever Affected by Large Truck Accidents?
Not all truck accidents occur with other drivers. While large truck accidents commonly involve a truck driver crashing into another driver, they can also involve pedestrians receiving blunt-force trauma. A truck accident can affect a pedestrian either by the truck driver crashing directly into them or crashing into another car that plows into the pedestrian.
Truck drivers can also cause accidents with motorcyclists and bicyclists. Truck accidents commonly occur at intersections when a driver fails to yield the right of way to a driver or pedestrian who has the right to drive through the intersection or cross the street.
The following are some 2021 ITSMR statistics about truck accidents with pedestrians, motorcyclists, and bicyclists:
149 pedestrians were struck during large truck accidents

Large truck accidents caused severe injuries to 81

New York bicyclists

There were 48 large truck-motorcycle accidents in New York
New York Truck Accident Statistics: Fatalities
In catastrophic large truck accidents, fatalities can occur. A motor vehicle the size of a large truck can crush other cars through underride accidents or cause so much damage to a person's body that they cannot recover. Large truck accidents can also cause fires and explosions that can kill drivers, motorcyclists, and pedestrians.
In 2021, there were 88 fatal large truck crashes in New York. The damage and harm caused by high-impact truck accidents led to more deaths of pedestrians than any other group, as over 10% of fatal truck accidents involved pedestrians.
How Many Truck Accidents Are There Yearly Nationwide?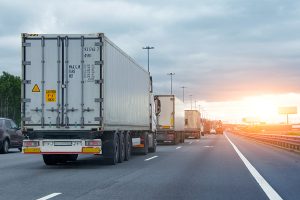 Large truck accidents are an epidemic across the United States, with negligent driving, poor vehicle maintenance, and defective truck parts causing a large number of truck accidents in all fifty states. Drivers across the United States are exposed to significant health risks caused by the pressure and trauma of a truck accident impact.
According to the National Safety Council, there were about 5,700 fatal truck accidents in 2021. That was an 18% uptick from the number of fatal truck accidents in 2020 and a 49% increase over the previous decade.
What Causes Catastrophic Truck Accidents?
Truck accidents ordinarily occur in New York because of the negligence of a driver. When truck drivers do not operate their vehicles safely, they can lose control and expose others they share the road with to harm. The effects of negligent driving can be exacerbated by poor weather conditions like rain and snow that can happen in New York.
Manufacturers of truck parts can also be liable for truck accident claims if they fail to create a safe product. Truck parts like brakes, steering systems, and tires must be safe to use, or a driver can lose control of their vehicle and crash into other drivers.
The following are some common causes of New York truck accidents:
How Can a Truck Accident Lawyer Help Victims Recover Compensatory Damages?
Some truck accident damages a victim can seek include medical bills, lost wages, property damage, loss of enjoyment of life, and pain and suffering. A truck driver or trucking company can be liable for damages depending on if they share liability for their negligence.
An experienced truck accident lawyer can help you with the process of a truck accident claim. They can determine the liable party, calculate your damages, explain your rights, prove negligence through evidence, and negotiate a fair settlement. A truck accident lawyer will have specific experience handling all of these steps that can help put you in the best position to recover compensatory damages.
Contact Cellino Law for Help With Your New York Truck Accident Claim
At Cellino Law, our New York truck accident lawyers can help you pursue compensation for damages caused by a large truck, such as medical bills, property damage, and loss of enjoyment of life. We can help you after a New York truck accident assess your losses, determine the at-fault party, gather evidence, and negotiate a fair settlement.
Our truck accident lawyers understand how you can suffer following a truck accident and wish to help you craft a legal counsel plan to put you in the best position to recover compensation for damages. Contact Cellino Law today for a free New York truck accident consultation by calling us at 800-555-5555 or leaving a message on our online contact page.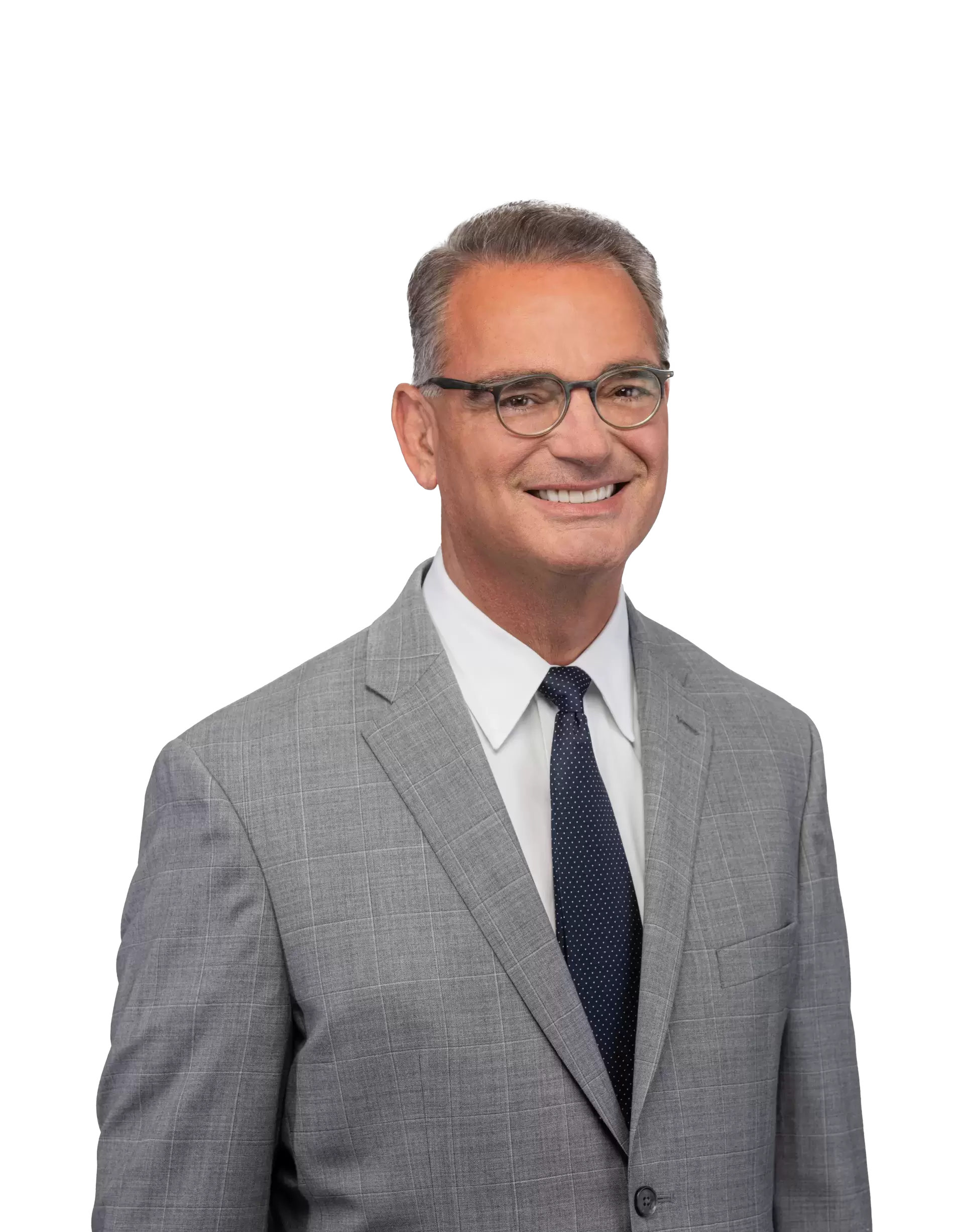 Content checked by the personal injury attorney Ross Cellino. As a family man and a trial attorney, I pride myself on winning cases and serving the community. With over 35 years of experience, I understand the function of a jury, how juries arrive at conclusions, and the role that the jury plays in administering justice. I know how to win cases. You can find us in Manhattan, Buffalo, Melville, Rochester, Brooklyn, The Bronx, Queens and other locations throughout New York.
I am so grateful for your expertise, patience, and perseverance which resulted with such a successful settlement regarding my car accident. I also want to let you know how impressed I was with you and your firm and I won't hesitate to recommend you to anyone who needs assistance from an accident. I truly appreciated your care and professionalism. Thank you again for your kindness and support

Lisa

Cellino Law and more specifically my attorney, Gregory V. Pajak, Managing Attorney, and as a whole the Cellino Law Firm and its organization. This is by far one of the most professional law firms and attorney I have ever engaged with and retained in my 35 years. The level of professionalism goes beyond words, the care and constant engagement with me as the client was touching. I was never ever just treated as simply a CASE with potentially a significant dollar number attached to my file. I was engaged regularly, Tracey (Ass't) and Greg always made sure to remain constant, as well as consistent in overseeing that my case was handled properly and that it did matter in many ways - ensuring that the end result(s) would be fair and reasonable to my case/injury. The regular follow-up calls were very satisfying, knowing that you're involved in your case matters significantly AND always. One of my main items to recognize Cellino Law and Gregory is that whenever I called, I was able to get through to speak directly to my Lawyer and he would answer any if not all of my questions in a very professional and genuinely caring manner. I always felt cared for and protected legally and more importantly, I was made feel as a human being that was being cared for and always keeping me abreast of all matters connected to the case. There was never a point I felt let down, on the contrary -the level of service was "STELLAR". Greg is the consummate professional, a 'role model', if you will, for what other attorneys should strive to become when dealing with their clients.

Anthony

Choosing the right attorney to represent you after an accident can make all the difference. This is no cliche. I recently experienced these words to live by first hand. After a tractor trailer rear ended me at high speed in 2017 I retained Allan Silverstein to handle my case. I quickly realized that bringing a lawsuit rapidly snowballs into a mountain of details that can make or break your results. Documents, case histories, doctor visits, bills, and lots of phone calls all need to be accurately kept track of if a successful outcome it to be attained. To complicate matters I reside in New York and the incident took place in New Jersey. Luckily, Allan was licensed in multiple states. I was fortunate to find Allan to handle this matter from the New York area. Armed with an accurate account of the facts Allan went to work on the difficult job of negotiating with the defending insurance company as well as my no fault carrier in order to obtain the best possible outcome for my set of circumstances. In a lawsuit communication is key and and events can be of a timely nature. Allan never failed to return my calls - usually the same day! He fought skillfully and respectfully to get me the best possible settlement. He is easy to deal with and a likeable down to earth guy. He always listened with compassion and respect to my issues. He guided me with objective understanding as well as a realistic analysis of the merits of my case. When we finally settled Allan got me a fair agreement beyond my expectations and negotiated with my doctors to make sure all my bills were paid. It was a great experience having Allan represent me. Quality work in any aspect of life is hard to find. Quality is what I got with Allan Silverstein. I highly recommend him if you find yourself in need of a personal injury attorney.

Theodore

We'd like to thank you for all the assistance and time you spent on our case. Your professionalism and honesty will always be appreciated. The staff was always courteous and we were always impressed with your accountability. Your passion and dedication will never be forgotten, nor will you.

Sarah

This letter is to thank Ms. Diane D'Andrea, assistant to Mr. George Gridelli, Attny for all the hard work, dedication, and attentiveness she showed during the representation of my case. She was always cheerful and ready to help in whatever way she could. All messages left for Mr. Gridelli were always relayed and Mr. Gridelli always promptly returned our calls. She was a very competent assistant. Cellino Law has proven to be a model of what legal representation should be. Throughout the 6 ½ years of this case, I have heard many horror stories from people with "bad lawyer stories." We consider ourselves to be very lucky to have chosen Cellino Law and will always recommend you to those looking for good, honest representation with a personal touch.

Joseph

Thank you for all your help. It has been a long journey. At last, the light at the end of the tunnel. Also, thank Tom for the help and work he put in.

Ron