How a Rollover Accident Can Cause Severe Injuries
November 21, 2023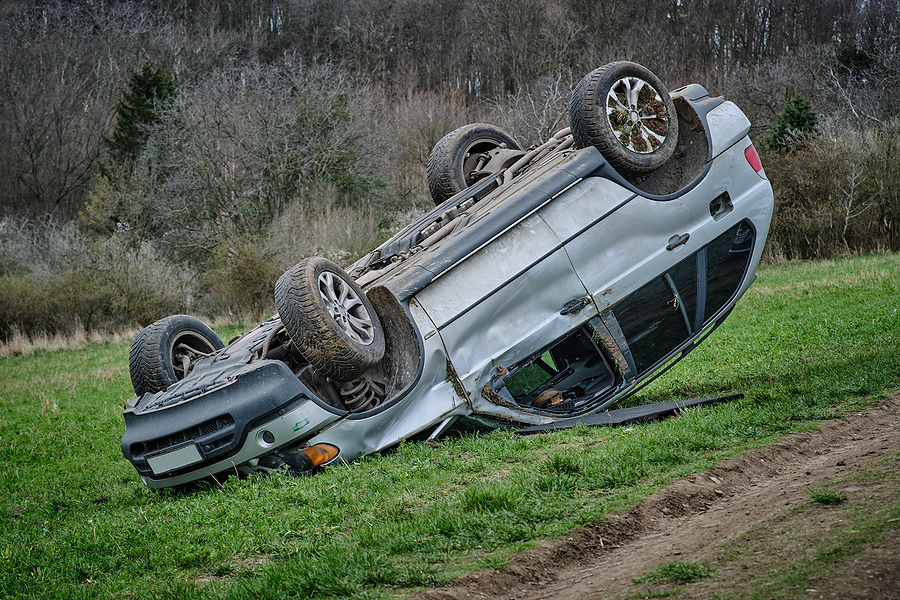 Rollover accidents can result in devastating injuries, creating substantial financial burdens for survivors and their families.
Negligent driving behaviors, such as speeding and alcohol use, often contribute to rollover accidents, making careless drivers legally responsible for damages.
The significant force exerted in rollover accidents can lead to injuries like whiplash, spinal cord damage, organ injuries, brain injuries, and more.
Ejection from the vehicle is a greater risk in rollover accidents, increasing the likelihood of serious injuries and complications for occupants.
Uncontrolled rollover accidents can cause occupants to be thrown against hard surfaces, resulting in penetrating trauma and extensive injuries.
Overturned vehicles in rollover accidents may hinder immediate medical aid from first responders, especially in cases of fire or difficult accessibility.
Rollover accidents are capable of inflicting catastrophic injuries that require surgery, months of rehabilitation, and significant support to recover from. Even then, many rollover car accident survivors still experience permanent cognitive deficits, physical impairments, and emotional distress.
Too often, speeding, alcohol use, and other negligent driving behaviors play a role in causing a rollover accident. Reckless drivers may be in breach of their duty of care to fellow motorists, rendering them legally culpable for the injured party's damages. Proving this connection can be challenging, which is why you should contact our seasoned rollover accident lawyers to champion your claim.
New Yorkers have recognized Cellino Law as leaders in personal injury law for more than six decades based on our ability to recover fair compensation even in complicated claims. Get in touch with our team by calling us at (800) 555-5555 or completing our online form. We will gladly take the time to explain the services we provide and listen to any questions or concerns you may have.
Rollover Accidents Exert Significant Force on the Body
In a rollover accident, there is the obvious risk of being cut by broken glass, fracturing a bone against the frame of the vehicle, or sustaining other severe injuries from a direct impact. Occupants are also vulnerable to extensive non-penetrating injuries in a rollover accident.
The average passenger vehicle weighs approximately 4,000 pounds. Consider the amount of force necessary to topple a car once, let alone multiple times. In a rollover car accident, the occupants are subject to this level of force as they are flung around, which can twist and overextend various parts of the body. Occupants are at risk of sustaining injuries like:
Organ damage
Diffuse axonal injuries
Herniated discs
Severe strains and sprains
Ejection is a Greater Risk in Rollover Accidents
Most New York car accidents do not involve the driver or their passengers being ejected from the vehicle. However, when it does happen, it is more commonly seen in rollover car accidents. Occupants who are not properly restrained are even more likely to be launched out of the vehicle. Once outside the protection of a car, you are at a much greater risk of being hit with debris or by other vehicles.
Keep in mind that an overturned vehicle may have rolled or skidded into oncoming traffic, so other drivers may not even see an ejected passenger until it is too late because they are trying to avoid colliding with the wrecked vehicle. Rollover accidents resulting in ejection can also make it more difficult for first responders to locate and treat a car accident victim.
Occupants Are Often Thrown Against Hard Surfaces in Rollover Accidents
The uncontrolled nature of a rollover accident renders a driver unable to maneuver around other obstacles following the initial collision, creating further opportunities for injury as the vehicle slams into other cars, trees, guardrails, and the road itself. Drivers and passengers are often tossed into surfaces like the dashboard, the windows, and the frame of the car, leading to extensive injuries.
This is more likely to lead to penetrating trauma, such as a deep laceration from a shard of glass or a skull fracture from hitting the steering wheel. Airbags can soften the blow, but they can deflate quickly after impact depending on the type of airbag. Normally this would help protect a motorist from further injury, but in rollover car accidents the car may continue rolling well after the initial collision.
Overturned Vehicles Can Prevent First Responders From Rendering Immediate Medical Aid
Another factor to consider in regard to the destructive capacity of rollover accidents is the logistical dilemma they present for emergency responders. When a vehicle has rolled over, greater caution must be taken to remove the stranded occupants who may be suspended upside down, which can delay medical care.
The situation can become further complicated if the vehicle has caught on fire or rolled down an embankment. If a rollover car accident victim remains inaccessible to first responders for a prolonged period of time, this can impact the efficacy of the treatment they provide to the injured occupants.
How Cellino Law Can Help With Your Rollover Car Accident Claim
Don't risk receiving less than you deserve in a rollover accident settlement. Our team of expert car accident lawyers is qualified and invested in the well-being of our clients, which means that you can trust us to go above and beyond to recover maximum compensation for your rollover accident claim.
We have a longstanding commitment to client satisfaction, which has earned us the respect of New Yorkers for generations. As your personal injury attorneys, we will be diligent and strategic in our effort to establish liability, document your damages, and negotiate for fair compensation.
Contact Cellino Law About Your New York Rollover Accident Lawsuit
Emerging from a wrecked vehicle after a rollover accident can be disorienting and confusing. Many clients are also caught off guard by the amount of intricate legal procedure, administrative paperwork, investigative forays, and careful preparation it takes to be able to successfully pursue compensation in a New York personal injury claim after a serious car accident.
At Cellino Law, we strive to make the personal injury claims process as hassle-free as possible for our clients while simultaneously delivering the results they expect. Our capable team has
Call our team at (800) 555-5555 or complete our online form to schedule a free consultation with one of our dedicated New York rollover accident lawyers.
Frequently Asked Questions
How common are rollover accidents?
According to the NHTSA, rollover accidents make up just 3% of car accidents in the U.S. However, rollover accidents are responsible for about a third of all car accident fatalities each year, highlighting the catastrophic potential of this type of crash. The NHTSA report also indicates that fatal rollover car accidents are more likely to be single-vehicle crashes.
How much is a New York rollover accident claim worth?
Damages in a car accident claim can range from hundreds of dollars to millions. The value of your claim depends on factors like how serious the defendant's negligence was, if you share any liability, how extensive your damages are, and how permanent your injuries are likely to be. Generally speaking, rollover car accidents caused by another party's negligence tend to produce substantial settlements because the occupants of the overturned vehicle are often gravely injured, leading to significant economic and noneconomic damages.
What does it cost to hire a New York rollover accident attorney?
You will not be charged for the services of a rollover accident lawyer until they have settled your claim for you. This keeps them invested in securing the best possible outcome and ensures that you don't have to take on any additional financial burden just to obtain qualified legal representation. The contingency fee they collect is 33% of what they recover for your damages.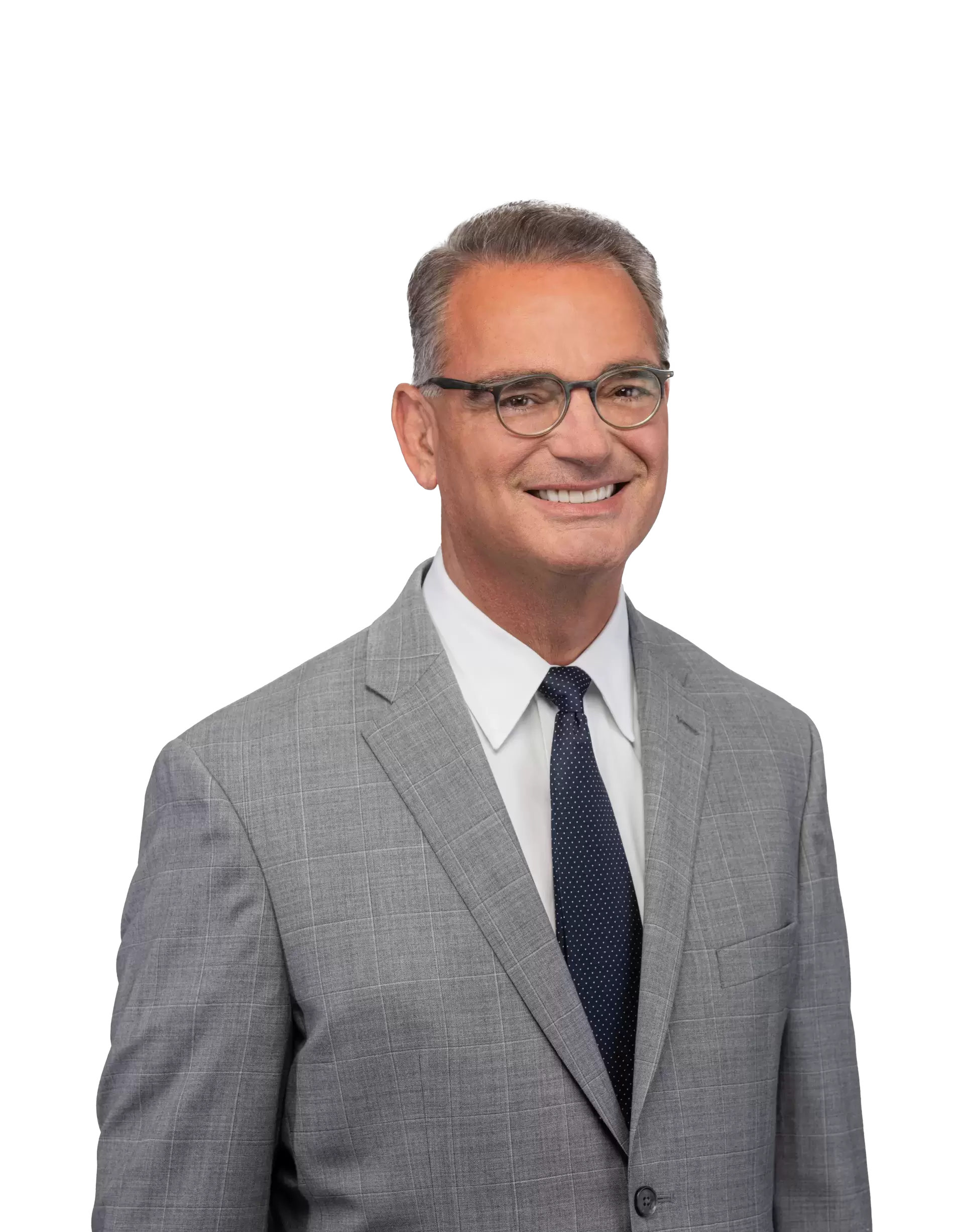 Content checked by the personal injury attorney Ross Cellino. As a family man and a trial attorney, I pride myself on winning cases and serving the community. With over 35 years of experience, I understand the function of a jury, how juries arrive at conclusions, and the role that the jury plays in administering justice. I know how to win cases. You can find us in Manhattan, Buffalo, Melville, Rochester, Brooklyn, The Bronx, Queens and other locations throughout New York.
Thank you for your time, effort, and hard work on my case. I appreciate your expertise and compassion. I never experienced what I went through and I would have been completely lost without you.

Martha

Mark Kochanowicz is from far the best attorney you can have. Mark treats you like a friend more than a client. He truly cares and go the extra mile for you and your case, contacts you to update you in regards to your case and keep you informed at all times. Mark represented me twice and settled my cases for way more than I expected. I highly recommend Mark Kochanowicz because he is just the best on what he does!!! Thank you Mark!!!!

Maria

Joe and I just wanted to send you this note thanking you for the professional way you handled our lawsuit. Your kindness was extremely appreciated in a very difficult time. When we found out the people that caused the accident had no insurance, we thought our chances of receiving any settlement was nonexistent. Once we met with you and released you were able to help us our minds were put at ease. Your aggressive manner of handling the case exceeded our expectations. Please feel free to use us as a reference. Thank you so much and best wishes,

Danielle and Joe

My experience during the time of negotiations was extremely positive. Josh Sandberg handled my lawsuit with the utmost integrity. He returned all my phone calls in a timely manner and answered all my questions. Josh made things less stressful. I would highly recommend Josh and the entire staff at Cellino Law.

Arthur

I really appreciated your determination and efforts on handling my case. You have done an outstanding job, and I am very satisfied with the outcome of the settlement. Thank you so so much John.

Amparo

We'd like to thank you for all the assistance and time you spent on our case. Your professionalism and honesty will always be appreciated. The staff was always courteous and we were always impressed with your accountability. Your passion and dedication will never be forgotten, nor will you.

Sarah