NY Car Accident Injuries and More
October 24, 2023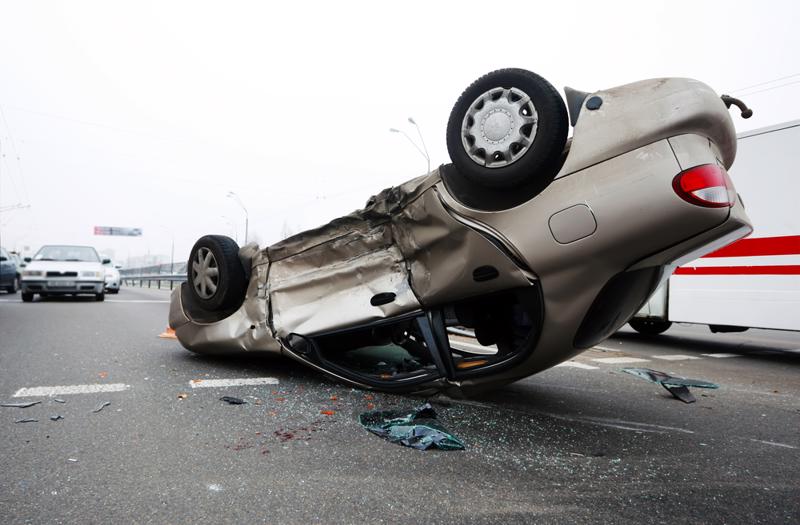 Car accidents, while sadly common occurrences, have the potential to cause significant harm to the individuals involved. In the blink of an eye, lives can be forever altered, and the aftermath can be physically, emotionally, and financially overwhelming.
Car accidents account for a substantial number of injuries and fatalities each year, and understanding the common types of injuries that can result from these accidents is crucial.
Common Car Accident Injuries
Car accidents account for an average of 12,093 hospitalizations and 136,913 emergency department visits annually.
Whiplash
One of the most commonly seen injuries after an accident, whiplash, is a soft tissue injury that occurs when the head is quickly jerked forward and backward. Symptoms of a whiplash injury often present themselves within 24 hours of the accident and generally include:
Neck pain or stiffness
Limited range of movement
Pain radiating from the neck area
Headaches or dizziness
Feelings of fatigue or tiredness
Whiplash injuries typically occur after rear-end accidents or in accidents where one or both vehicles are traveling at a high rate of speed. Whiplash can have long-term impacts like chronic neck pain and severe headaches.
Traumatic Brain Injuries (TBIs)
Traumatic brain injuries occur when there is a forceful blow, bump, or penetrating injury to the skull. Car accidents are the third leading cause of traumatic brain injuries in the U.S., and the severity of these injuries can range from mild to severe in nature. Symptoms of a TBI can include:
Memory and concentration issues
Perception impairments
Mood swings
Anxiety
Irritability
Fatigue
Nausea and vomiting
Headaches or double vision
Problems with coordination and balance
Traumatic brain injuries can result in severe impairments to a person's ability to speak and coordinate movements, which may affect their ability to work or live independently.
Spinal Injuries
Spinal injuries refer to any injury that happens to the spinal column including back strains, disc slips, and spinal fractures. Spinal injury symptoms will vary depending on where on the spine it occurred. Some of the common symptoms of spinal injuries can include:
Localized pain to the area where the injury occurred
Weakness, numbness, or tingling
Limited mobility or range of motion in the spine
Loss of bladder control
Spinal injuries can happen in accidents ranging from fender benders to catastrophic collisions and can result in permanent disabilities including but not limited to chronic pain, loss of mobility, paralyzation, or circulation and respiratory issues.
Fractures or Broken Bones
Broken bones and fractures are common injuries after a car accident. The most commonly seen breaks and fractures include:
Ribs
Wrists and arms
Legs and ankles
Pelvis
Depending on the severity of the break or fracture, there can be lasting effects that can impact the victim's ability to work or enjoy everyday activities. In some cases, the injury may require multiple surgeries to correct.
When To Seek Medical Attention After A Car Accident
It's important to recognize that you may not be fully aware of your injuries, or the extent of your injuries, while at the scene of the accident. Adrenaline is often surging in the immediate aftermath of a car accident, which may result in ignoring "invisible" injuries.
Even if you do not feel as though you need medical treatment, it's important to let any on-site medical staff evaluate you. They will be able to make a determination on whether or not you need to visit the emergency room for immediate treatment. If you choose to forego an on-site examination, it's important to visit a trusted medical care provider as soon as possible after the accident if anything feels different or unusual.
Seeking medical treatment as soon as possible after the accident can help prevent seemingly minor injuries from getting worse over time. Your doctor may recommend an ongoing treatment plan to correct any injuries you may have incurred at the time of the accident.
If you choose to file a claim for injury damages after the accident, having an ongoing medical record dating as close to the accident as possible will help to solidify your claim.
Types of Accidents That Can Cause Life-Threatening Injuries
While any car crash can be deadly, some collisions are more likely to end with serious injuries or even fatalities.
Head-on Collisions
When two cars are traveling in opposite directions, even if only one is traveling at a high rate of speed, the force of impact can be multiplied. Head-on collisions are often caused by distracted drivers, drowsy drivers, or those who are driving while intoxicated.
Rollover Accidents
When a driver overcorrects or makes a sudden attempt to avoid another vehicle or object in their path, a rollover can occur. Those in SUVs, pickups, and vans are more susceptible to rollovers due to the taller, more narrow build of their vehicles.
Pedestrian Accidents
Pedestrian fatalities account for 17% of all crash fatalities and are more likely to result in serious injuries. In a pedestrian/vehicle accident, the driver and passengers are less likely to sustain life-threatening injuries than the pedestrian who was struck. The collision can cause substantial, life-threatening injuries to whoever was hit by the vehicle.
T-Bone Accidents
When a driver ignores a traffic signal or fails to properly assess the slipperiness of the roadway when approaching a stop, a t-bone collision can happen. This type of collision can be especially hazardous to the driver or passengers who are sitting on the side of the car that was impacted.
Car Accident Related Deaths
According to NYS crash data, in 2022, 1,092 car crashes within the state resulted in a fatality. This represents a 3% increase from the previous year's fatality statistics. Some of the major contributing factors in car accident deaths include:
Distracted driving
Impaired driving
Speeding or reckless driving
Failure to yield to the right of way
While many preventative measures have been taken to minimize car accident fatalities, especially in densely populated urban areas like New York City, it remains imperative for drivers to exercise caution and adhere to traffic rules.
In the event you have lost a loved one in a motor vehicle accident, you may wish to file a wrongful death claim against the negligent driver. However, it's important to remember that the statute of limitations in wrongful death cases is shorter than that of a personal injury claim.
In New York, wrongful death lawsuits must be filed within 2 years of the date of the decedent's death if the death was caused by a private party. If the accident was caused, even partially, by a municipality, then a notice of claim must be given to the municipal defendant within 90 days.
The Expense of Car Accident Injuries
As if the immediate aftermath of an accident where you or your passenger have sustained injuries isn't stressful enough, the financial burden of medical treatments, lost wages, and repair costs can be overwhelming.
According to a study done by the National Safety Council that analyzed crash-related factors like lost wages, administrative costs, property damage, and fatalities, the average cost incurred after a car accident is:
Property damage only: $5,700
No injury: $6,700
Possible injury: $24,000
Evident injury: $40,000
Disabling injury: $155,000
Fatality: $1,778,000
Of course, it's important to remember that New York is a comparative fault state, which means all drivers (except motorcyclists) must carry no-fault benefits on their insurance plan. In the chance you are injured by a driver, your no-fault benefits will help to cover medical expenses up to $50,000 regardless of whether or not you are partially at fault for the accident.
Moreover, these are just the expenses a victim may incur. They do not represent a victim's potential recovery, which would also include a claim for damages for the victim's pain and suffering.
How Car Accident Lawyers Help Injury Victims
Although many injury victims involved in a car accident will turn to their own no-fault insurance to relieve the financial burden of medical bills and lost wages, the cost of a car accident injury will often exceed the $50,000 maximum, and no-fault does not offer compensation for pain and suffering.
A car accident attorney will work with the injured party to help ensure that they are fairly compensated for their injuries, which may often require filing a personal injury claim to recover damages from the at-fault party. Although injury victims may seek compensation without the assistance of an attorney, it is unwise to do so: insurance companies are often known to take advantage of the "average" injury victim by deploying "deny, defend, and delay" tactics.
By working with a well-respected car accident attorney in their area, injury victims can be assured that their rights will be protected, all of the proper deadlines will be met, a thorough investigation will be conducted, and their attorney will fight to get them a fair settlement – even if that means taking the case to trial.
Call Cellino Law If You've Been Injured In A Car Accident
If you've been seriously injured in a car accident, working with an attorney who focuses on car accident cases can make a world of a difference when it comes to recovering the damages you're entitled to.
At Cellino Law, our attorneys have decades of experience working with car accident victims of all types. When you work with a Cellino Law attorney, you can rest assured knowing that our team specializes in this area of law and will do everything in our power to ensure your rights are protected and you receive a fair settlement for your injuries. With over $2 Billion in settlements recovered for our clients across New York State, there's a reason why so many have chosen Cellino Law to represent them after a car accident.
For a free consultation with one of our experienced attorneys, call us at 800-555-5555.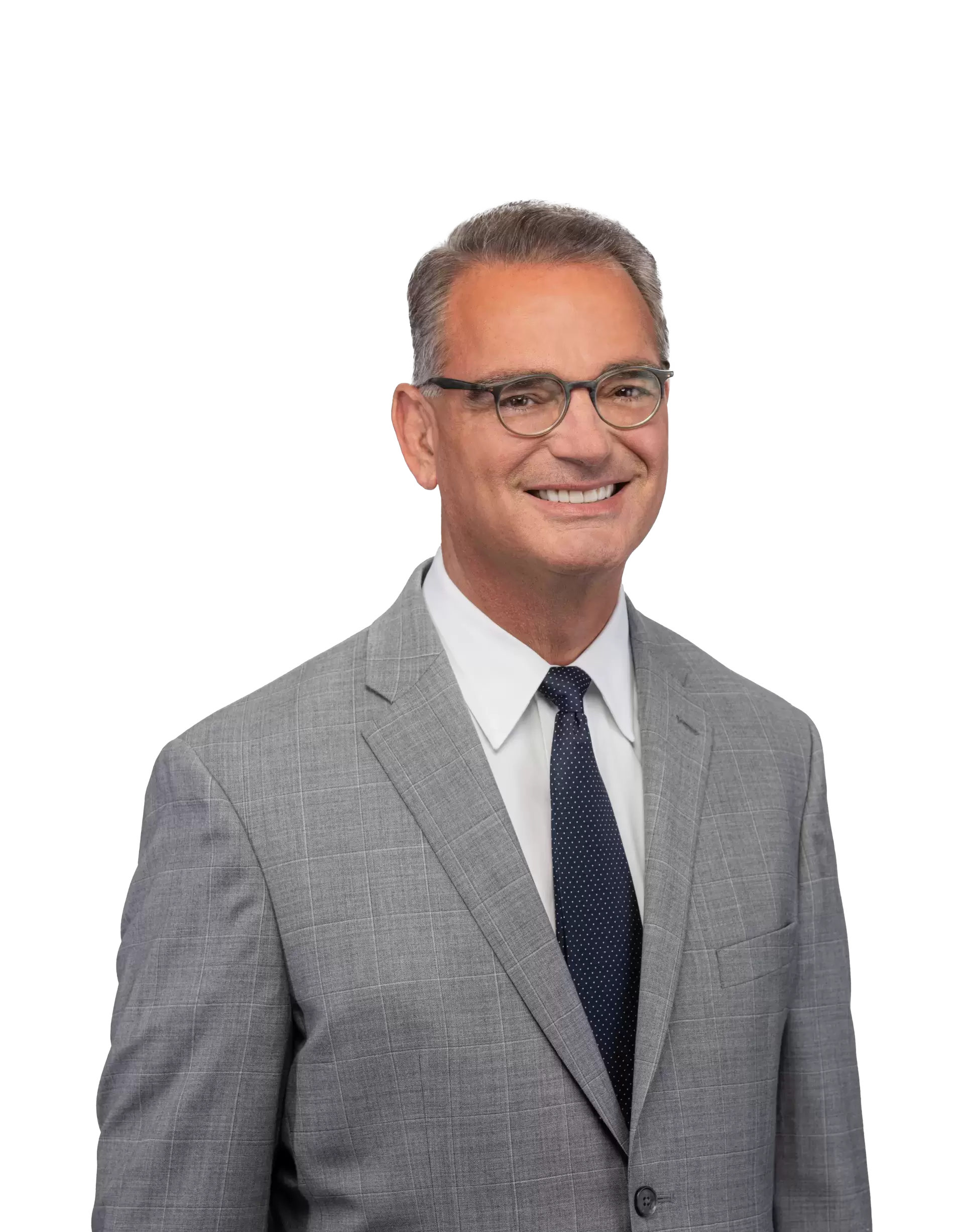 Content checked by the personal injury attorney Ross Cellino. As a family man and a trial attorney, I pride myself on winning cases and serving the community. With over 35 years of experience, I understand the function of a jury, how juries arrive at conclusions, and the role that the jury plays in administering justice. I know how to win cases. You can find us in Manhattan, Buffalo, Melville, Rochester, Brooklyn, The Bronx, Queens and other locations throughout New York.
I can only say great things about my attorney Allan Silverstein. He is professional, he calls back right away, he keeps me informed, and makes me feel comfortable as this entire ordeal is stressful. I have total confidence in his ability to handle whatever comes his way. He is no nonsense and very good at his job. Thank you Allan... he is a true asset to the team!

Mrs Steward

I want to thank your law firm for settling my lawsuit where others failed. You treated me with the utmost respect and care, because of your law firm the dream of owning my own home finally came true. For the first time in a long time, we're living out our dream home. Thank you a million times over. Thank you for making my dream come true.

Marcy

It was a great pleasure working with you on my lawsuit. You certainly gave 150% of your time and interest in settling my case and for that, I am extremely grateful. Therefore, I want to thank you very much for helping me win my settlement and wish you the very best.

Linda

Thank you for all your help. It has been a long journey. At last, the light at the end of the tunnel. Also, thank Tom for the help and work he put in.

Ron

Cellino Law and more specifically my attorney, Gregory V. Pajak, Managing Attorney, and as a whole the Cellino Law Firm and its organization. This is by far one of the most professional law firms and attorney I have ever engaged with and retained in my 35 years. The level of professionalism goes beyond words, the care and constant engagement with me as the client was touching. I was never ever just treated as simply a CASE with potentially a significant dollar number attached to my file. I was engaged regularly, Tracey (Ass't) and Greg always made sure to remain constant, as well as consistent in overseeing that my case was handled properly and that it did matter in many ways - ensuring that the end result(s) would be fair and reasonable to my case/injury. The regular follow-up calls were very satisfying, knowing that you're involved in your case matters significantly AND always. One of my main items to recognize Cellino Law and Gregory is that whenever I called, I was able to get through to speak directly to my Lawyer and he would answer any if not all of my questions in a very professional and genuinely caring manner. I always felt cared for and protected legally and more importantly, I was made feel as a human being that was being cared for and always keeping me abreast of all matters connected to the case. There was never a point I felt let down, on the contrary -the level of service was "STELLAR". Greg is the consummate professional, a 'role model', if you will, for what other attorneys should strive to become when dealing with their clients.

Anthony

Thank you for your help in settling the case of my father's accident. I could always count on you to answer my questions honestly and in terms I could understand. If all lawyers at Cellino Law are like you, I understand why they are an A-1 law firm.

Bedner