Why An Insurance Company May Deny Claims and How Can You Avoid Them
October 23, 2023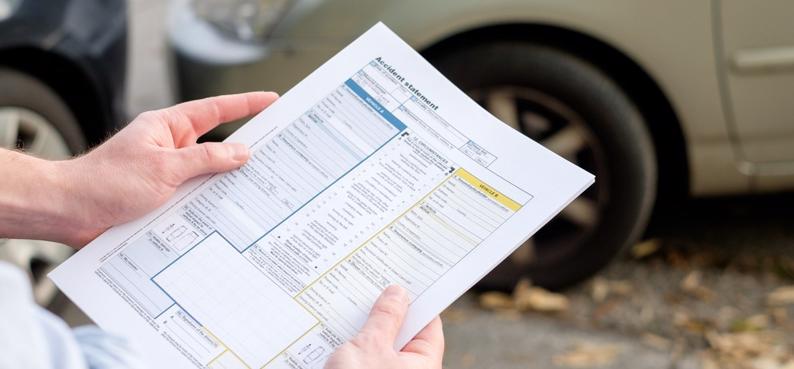 Car insurance is one of those things that we all hope we will not need to use, whether filing a claim with our own policy or through someone else's in an attempt to collect damages. When you file a claim for a car accident, you expect that your losses (whether related to property or injuries) will be covered.
However, no matter how legitimate your claim, there's always a chance that it will be denied. If this happens to you, it's important to know why insurance companies may do this and what you can do to reverse their decision.
Reasons The Insurance Company May Deny Your Car Accident Claim
Insurance claims adjusters, or the people who investigate insurance claims for the company may deny your car accident claim for a variety of reasons, including any of the following:
Lapsed Insurance Policy
Your claim may be denied if the policyholder's coverage has lapsed, meaning the premiums for that policy have not been paid, or if the insured had already canceled the insurance plan prior to when the accident occurred. To avoid a lapse in coverage, it's important to keep up with payments on your own policy or to opt into a SUM coverage plan which could offer you vital relief in the event you're involved in an accident with a driver who has lapsed coverage.
Policy Limit Is Exceeded
Every auto policy has limits assigned on how much can be paid out in the event of an accident. If the claim is higher than the coverage limits, you could be stuck paying the excess (which is why SUM coverage is a great idea to have). For example, if you've exceeded the no-fault limits on your own plan and are filing a claim for additional medical expenses at $40,000, but the at-fault driver's policy only covers $25,000, you could be liable for the $15,000 difference.
Policy Exclusions or Violations
An insurance company may deny a claim if there is proof that the actions of you or the liable driver are excluded from coverage. For example:
Driving under the influence of alcohol or drugs
Driving with an expired or suspended license
Filing a claim under your personal auto insurance if the vehicle was being used for commercial purposes at the time of the accident
An excluded driver was operating the vehicle at the time of the accident
Additional Reasons for Denial
An insurer can also deny your claim on grounds that they believe the claim may be fraudulent. These items may raise red flags for the adjuster and therefore lead to a claim denial:
The accident could have been avoidable.
The accident was not reported to police or your insurer in a timely manner.
Medical attention was not sought immediately after the accident occurred.
The reported injuries or damages were pre-existing.
False information was provided to the insurance company when your policy was purchased.
What To Do If Your Claim Is Denied
Your claim can either be denied by your own insurance company or the other driver's insurance company. If you receive a claim denial letter from the insurance company, all hope is not lost. There are steps you can take to continue seeking relief despite that initial denial.
Submit Additional Evidence
If your letter of denial from the insurance company says that you did not provide enough evidence to support your claim, then you might provide additional evidence such as:
Medical records, bills, or prescriptions related to your injuries
A police report
Witness video or photographs
Pictures or video taken by yourself
An attorney can help evaluate what evidence is relevant and helpful to your claim.
File An Appeal
If you feel as though you have submitted sufficient evidence, or you are not able to provide any additional evidence, consider drafting an appeal letter to the insurance company. In your appeal letter, be sure to include the following:
Your name and policy number
Date of denial letter, what was denied, and the cited reason for denial
Why you believe this decision should be overturned
Evidence to support your request, such as medical records, video/photo, doctor's recommendations for treatment, and any police reports
Anything else that supports your request for coverage
An attorney can assist you with this process.
Seek Legal Counsel To Fight The Denial
An experienced auto accident attorney understands New York's no-fault and personal injury liability coverages and will be able to assist you in filing for an appeal from either your insurance company or a third party. The sooner you seek legal assistance after an accident, the better. Nevertheless, for most claims, a skilled personal injury attorney can be of significant assistance at any stage of the claims or appeal process.
How To Avoid Claim Denial
To avoid a dispute with the insurance company over your claim, it's important to remember that there is no such thing as "too much evidence." Here are a few things you should keep in mind that may significantly narrow the chances of your claim being denied:
Information Gathering At The Scene
The immediate aftermath of a car crash can be hectic, overwhelming, and stressful, but it's important to keep as calm as possible and collect the following information for your claim:
Police report: Call 911 to report the accident and any injuries at the scene. The police will complete a police report which will include a synopsis of the accident (including any parties involved), a diagram of the accident and damages, and any witness statements.
Take photos and video: While at the scene, and if it is safe to do so, take as many photos and videos of the accident as possible. This can include photos of road conditions, damage to either vehicle, any road defects that could have caused the accident, and any injuries to yourself.
Get insurance information: Exchange insurance and contact information with the other driver. If you were involved in an accident with a commercial vehicle, be sure to get the vehicle number. While talking to the driver, do not admit fault or apologize for the accident.
Talk to witnesses: If there were witnesses to the accident, speak to them and get their contact information if they are willing to give a statement regarding the accident.
Seek Immediate Medical Attention
Even if you do not feel as though you need medical attention after an accident, it's important to visit a physician or urgent care center for an evaluation. Small injuries like bruises, bumps, or headaches may reveal themselves to be more serious over time, so having a medical record that treatment was sought after the accident is helpful when filing a claim for injury.
Of course, following up with your medical provider's recommended treatments and/or specialist visits will only help to strengthen the validity of your claim.
Understand Your Insurance Policy
Understanding what is, and is not, covered under your own insurance policy can be extremely helpful if you're in a position where you need to file a claim. When reviewing your insurance agreement, it's important to review your policy limits and coverages in the event that you need to use them.
If you are involved in an accident and have filed a claim either with your insurance company or a third party, be sure to understand filing deadlines so you are not denied coverage.
Claim Still Denied?
If you believe you have a valid insurance claim after being injured by another driver, but are having difficulty getting insurance to accept your claim, reach out to a trusted personal injury attorney for assistance. A good personal injury attorney understands the ins and outs of New York's auto insurance laws and why insurance companies may deny a valid claim.
At Cellino Law, our attorneys have decades of experience working to help car accident victims recover just compensation for their injuries. If you have been injured in a car crash where another driver was at fault and your claim was denied by insurance, contact our team for a free case consultation with a member of our legal team at 800-555-5555.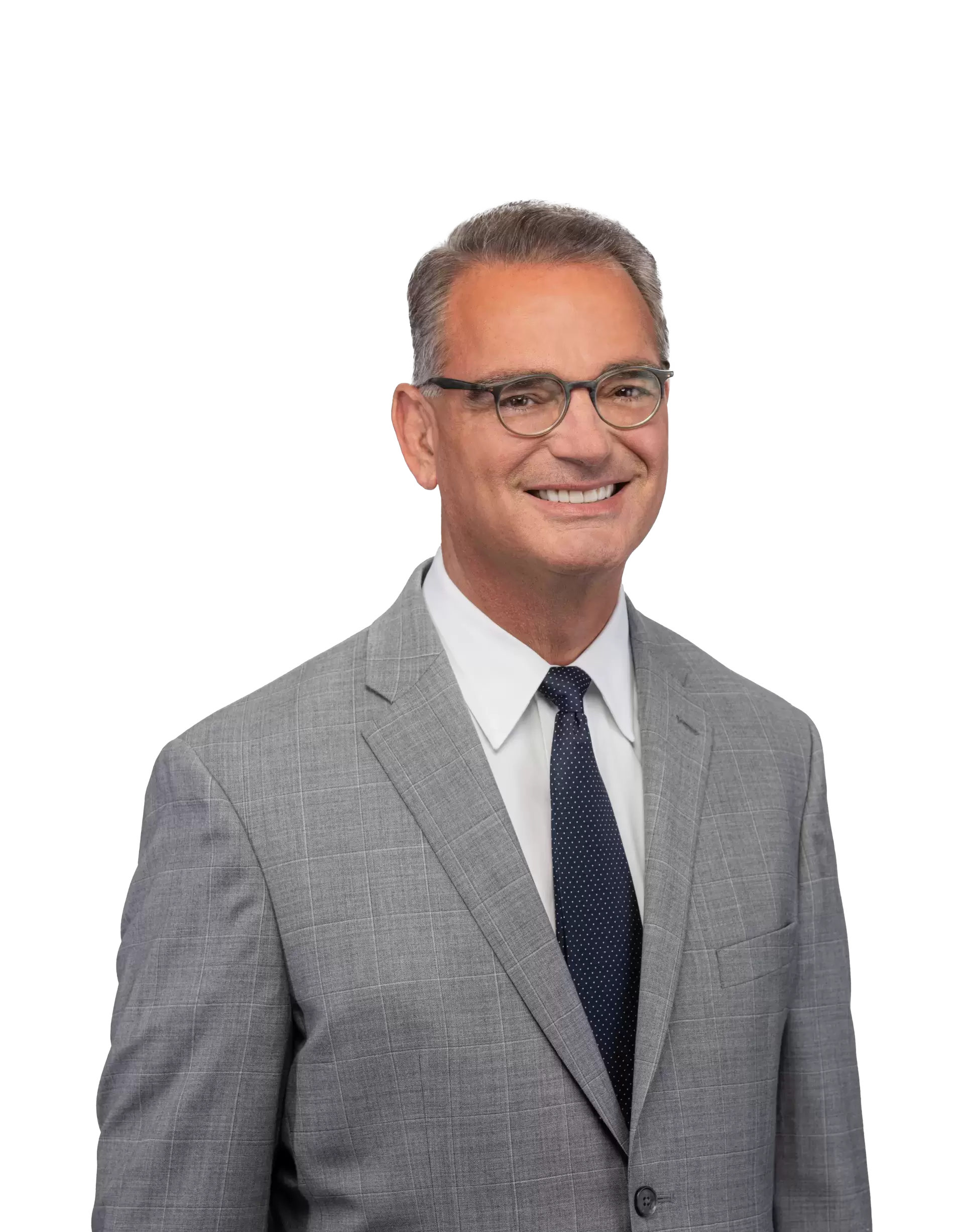 Content checked by the personal injury attorney Ross Cellino. As a family man and a trial attorney, I pride myself on winning cases and serving the community. With over 35 years of experience, I understand the function of a jury, how juries arrive at conclusions, and the role that the jury plays in administering justice. I know how to win cases. You can find us in Manhattan, Buffalo, Melville, Rochester, Brooklyn, The Bronx, Queens and other locations throughout New York.
This letter is to thank Ms. Diane D'Andrea, assistant to Mr. George Gridelli, Attny for all the hard work, dedication, and attentiveness she showed during the representation of my case. She was always cheerful and ready to help in whatever way she could. All messages left for Mr. Gridelli were always relayed and Mr. Gridelli always promptly returned our calls. She was a very competent assistant. Cellino Law has proven to be a model of what legal representation should be. Throughout the 6 ½ years of this case, I have heard many horror stories from people with "bad lawyer stories." We consider ourselves to be very lucky to have chosen Cellino Law and will always recommend you to those looking for good, honest representation with a personal touch.

Joseph

Thank you for your time, effort, and hard work on my case. I appreciate your expertise and compassion. I never experienced what I went through and I would have been completely lost without you.

Martha

It was a great pleasure working with you on my lawsuit. You certainly gave 150% of your time and interest in settling my case and for that, I am extremely grateful. Therefore, I want to thank you very much for helping me win my settlement and wish you the very best.

Linda

This is to express our gratitude to you and your team in helping us and Stephanie navigate through the legal process following her car accident. We are very satisfied with the outcome and grateful for your hard work and attention to details. We fell confident that with this compensation, Stephanie will be able to move forward with her studies and her life with the ability to care for some of her health needs resulting from the injuries sustained following her car accident. Thank you very much and may God continue to bless your efforts.

Jose & Rose

I want to thank your law firm for settling my lawsuit where others failed. You treated me with the utmost respect and care, because of your law firm the dream of owning my own home finally came true. For the first time in a long time, we're living out our dream home. Thank you a million times over. Thank you for making my dream come true.

Marcy

I am so grateful for your expertise, patience, and perseverance which resulted with such a successful settlement regarding my car accident. I also want to let you know how impressed I was with you and your firm and I won't hesitate to recommend you to anyone who needs assistance from an accident. I truly appreciated your care and professionalism. Thank you again for your kindness and support

Lisa