What You Need to Know About Slip and Fall Broken Tailbone Injury Settlement
October 23, 2023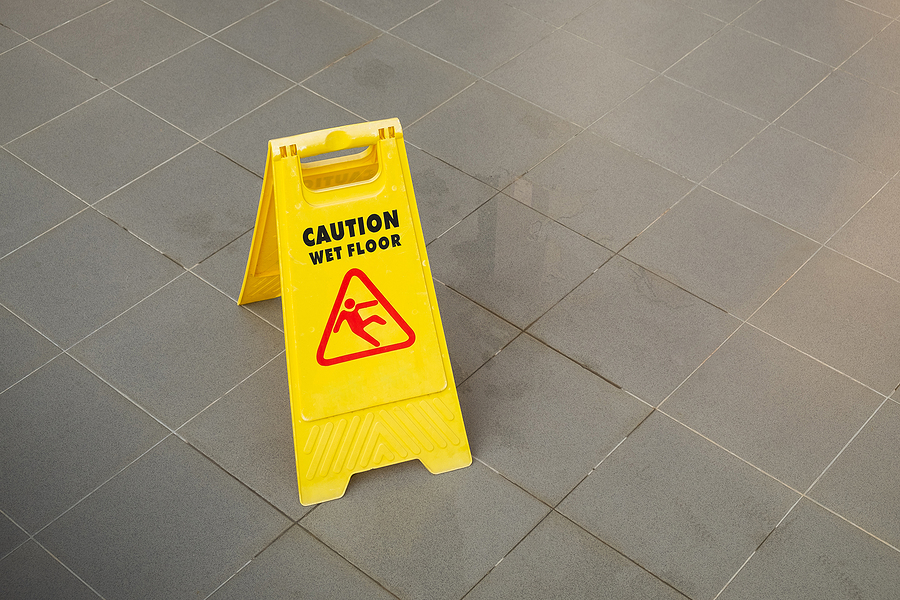 A tailbone injury, also known as a coccyx injury, is fairly common for those who have been involved in a slip and fall accident where a backward fall has occurred. These injuries, although not life-threatening, can be extremely painful and have an overall effect on the injured's ability to do everyday activities.
So, what happens when you hurt your tailbone after slipping and falling on someone else's property? Here's what you should know about tailbone injuries, how to treat them, and what recourse you have if you choose to file a claim against the at-fault party.
How Soon Should You See A Doctor For A Tailbone Injury?
Regardless of whether or not you feel your injury is worth a visit to the doctor, it's highly recommended that you seek a medical evaluation after a slip and fall accident. Injuries that may seem minor in nature can often worsen over time, as the adrenaline of the initial accident wears off.
Your doctor will be able to assess your injury and provide you with a treatment plan based on the severity of your injury. It's important to remember that following your doctor's recommended treatment plan to completion will not only improve your likelihood of a speedier recovery but will also be crucial in proving your case if you choose to file a claim for a slip and fall injury.
Types Of Tailbone Injuries And Their Symptoms
Tailbone injuries are a common injury when a backward fall accident, much like a slip and fall, occurs. Regardless of the severity, tailbone injuries can be very painful and take weeks or months to fully heal. Below are the two most common types of tailbone injuries seen after a slip and fall accident.
Bruised Tailbone
The tailbone area is particularly susceptible to bruising due to the impact it can absorb in a slip and fall accident. Some symptoms of a bruised tailbone include:
Visible bruising at the base of the spine, near the tailbone area
Sensitivity or tenderness to touch
Pain when sitting or when standing from a seated position
Fractured Tailbone
While bruising of the tailbone may be more common, a fracture is also a risk following a slip and fall. Also referred to as a broken tailbone, a tailbone is considered fractured if any of these three things are present during an examination:
Displacement of the tailbone: Separated bone fragments are identified on an x-ray
Hairline fracture: broken pieces of the tailbone are still connected
Communication: the bone is broken into multiple pieces
Some symptoms of a fractured tailbone include those present in a bruised tailbone, plus:
Numbness or tingling in legs
Pain during bowel movements
Swelling around the tailbone area
Filing An Injury Claim After A Slip and Fall
If you sustained a tailbone injury in a slip and fall accident on someone else's property, you are within your right to file a personal injury claim against that person, business, or municipality. However, the victim of a slip and fall accident must be able to prove the condition of the property and negligence on the property owner's or municipality's behalf.
Time Limits For Filing A Slip and Fall Claim
It's important to note that there are statutes of limitations for slip and fall cases in New York State. The below time constraints generally apply when filing a personal injury claim for a slip and fall, but it is always wise to consult with an attorney before determining how much time you have to bring a claim. Typically, an injured party has:
90 days to file a notice of claim with the municipality if the accident occurred on property owned or controlled by a municipality/public entity.
3 years from the date of the accident to file a premises liability claim against private property owners.
New York State follows strict deadlines for filing personal injury claims. Failure to file a claim within the statute of limitations will typically result in your having forfeited your right to collect damages from the accident.
Proving Negligence Caused The Tailbone Injury
In order for any personal injury claim to be successful, the injured party must prove that their injury occurred due to someone else's negligence. Generally, you should be able to prove the following:
The owner of the property was responsible for the property and its dangerous condition and did not take the steps to fix it or warn you about it.
Your injuries and out-of-pocket expenses related to those injuries are direct results of the property owner's negligence.
As the injured party, it is your job to prove negligence through what's called a "preponderance of evidence." Some pieces of evidence that you may wish to call upon when filing a claim for injury include:
Photos and videos of the accident scene
The police report or incident report filed for the accident
Eye-witness accounts
Expert witness or accident reconstructionist testimonies
Medical records and/or medical bills as they relate to your injury
If you've experienced significant injury from a slip and fall on someone else's property, it may be wise to contact a trusted slip and fall attorney. An experienced slip-and-fall attorney will have the resources necessary to complete an investigation of your accident, prove negligence on the property owner's behalf, and negotiate a fair settlement with the insurance company.
Call The Slip & Fall Attorneys At Cellino Law For Help With Your Tailbone Injury Claim
At Cellino Law, we understand just how serious a tailbone injury from a slip and fall can be. Our slip-and-fall attorneys have the experience, knowledge, and skills to ensure that you receive the best possible outcome for your claim.
If you have sustained a tailbone injury as a result of a slip and fall accident, don't wait to contact us. Our attorneys have decades of experience in successfully litigating slip-and-fall cases against private property owners and municipalities. Contact us for a free case consultation today.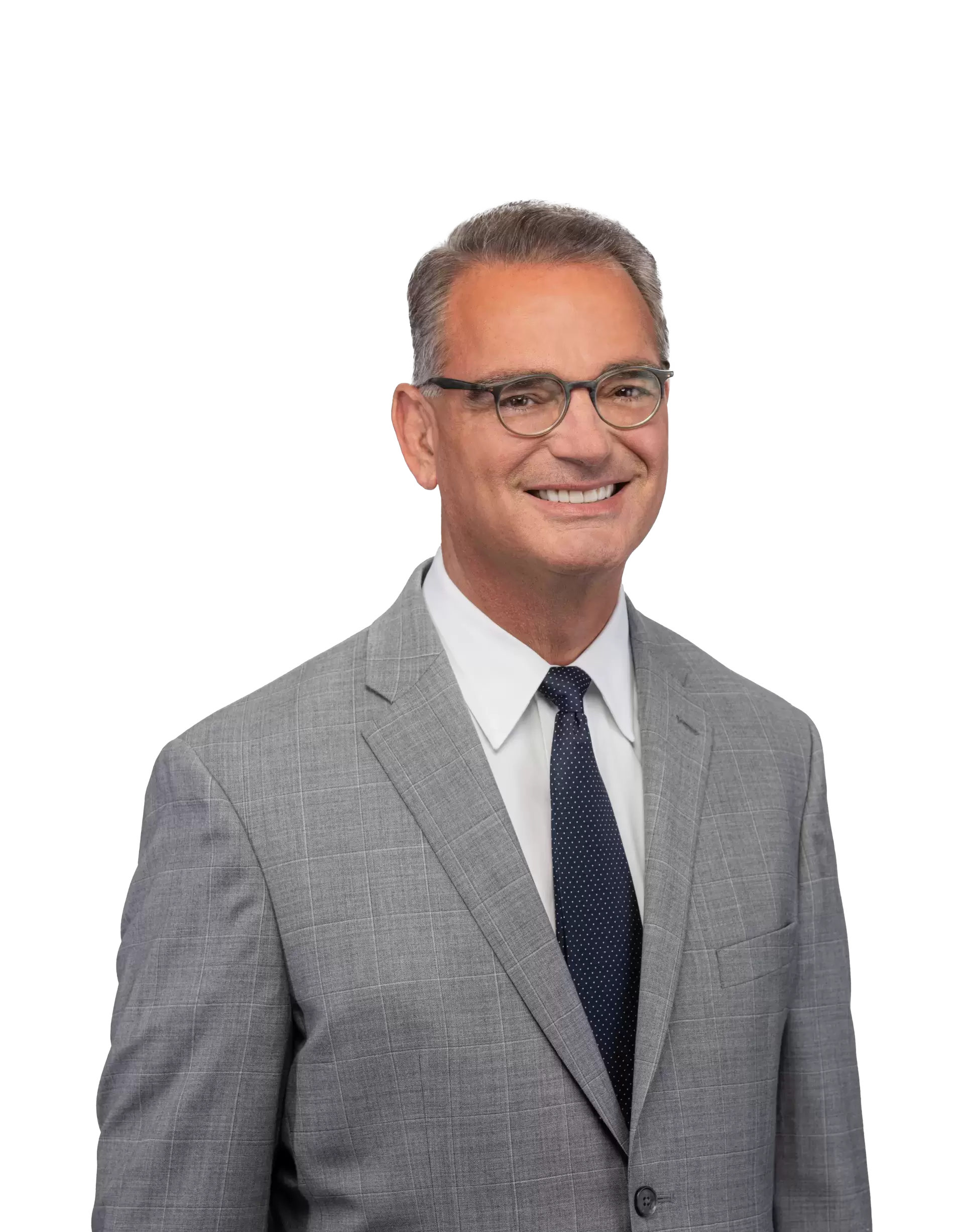 Content checked by the personal injury attorney Ross Cellino. As a family man and a trial attorney, I pride myself on winning cases and serving the community. With over 35 years of experience, I understand the function of a jury, how juries arrive at conclusions, and the role that the jury plays in administering justice. I know how to win cases. You can find us in Manhattan, Buffalo, Melville, Rochester, Brooklyn, The Bronx, Queens and other locations throughout New York.
I am writing to let you know what an outstanding job George Gridelli did for me in my personal injury lawsuit. His professionalism and expertise were evident at our first metting and he and his paralegal Diane D'Andrea took care of me as if I was a friend and not merely a client. They both went above and beyond for me in so many ways that it would be too numerous to list and I am grateful to have had such an exemplary team represent me. When working with George and watching him in court he personified to me what a lawyer is supposed to be - an honest, extremely compentent man who helped guide me through the legal system. I could not have obtained better representation anywhere else at any price. To me that says a lot abut you and your firm's integrity. Thank you again for representing me and for having such stellar individuals working for you! I will continue to recommend your firm.

Carol

My experience during the time of negotiations was extremely positive. Josh Sandberg handled my lawsuit with the utmost integrity. He returned all my phone calls in a timely manner and answered all my questions. Josh made things less stressful. I would highly recommend Josh and the entire staff at Cellino Law.

Arthur

I really just wanted to say thank you so much for taking my case, answering all my questions, and mostly for being very patient with me. I feel that without you and Roza I would not have been able to get anything at all. I hope to never need a lawyer again, but if I do I will definitely want you both working for me. Again thank your for you hard work, time and patience.

Veola

Now that reality has set in, I want to thank you for all your work and assistance in obtaining my settlement for the pelvic mesh. This money will make my life so much easier in the future. Medicare just isn't sufficient. I know that I will have enough to live on. I truly appreciate of your efforts. Thank you!

Loraine

Thank you for all your help. It has been a long journey. At last, the light at the end of the tunnel. Also, thank Tom for the help and work he put in.

Ron

It was a great pleasure working with you on my lawsuit. You certainly gave 150% of your time and interest in settling my case and for that, I am extremely grateful. Therefore, I want to thank you very much for helping me win my settlement and wish you the very best.

Linda