Bicycle Accident Claims: Your Guide to Pursuing Compensation
November 20, 2023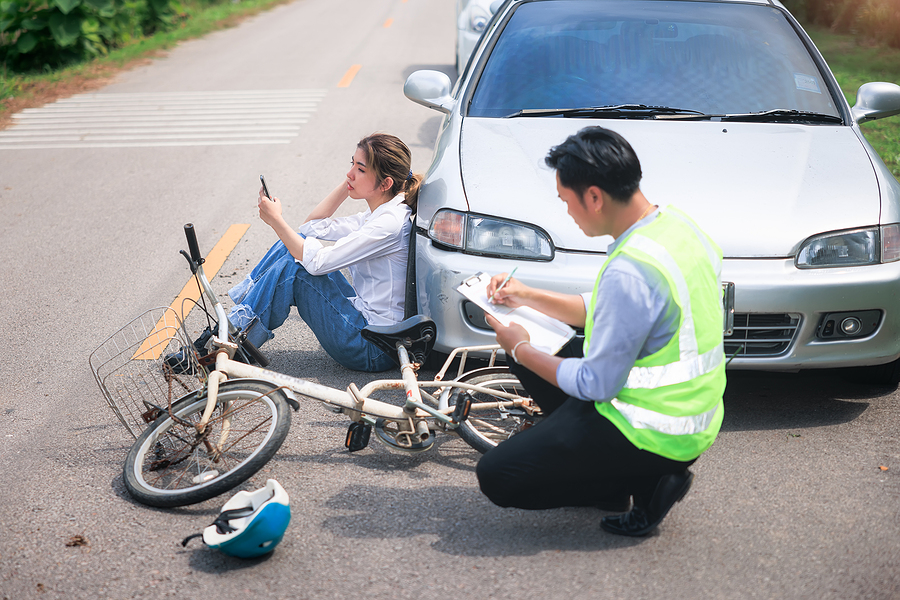 Bicycle accident victims can suffer damages like medical bills, lost wages, and pain and suffering
They can file bicycle accident claims to pursue compensation for economic and non-economic damages
Those involved in bicycle accidents should collect evidence at the scene of the accident
Bicycle accident victims can negotiate a settlement to pay for their damages with the at-fault party's insurance provider
A bicycle accident lawyer can help with the claim process to assist with recovering compensation for damages
People can suffer bicycle accidents when they are struck by larger vehicles and experience blunt-force trauma. The physical impact of the collision with a vehicle and the ground can cause severe injuries, such as traumatic brain injuries (TBIs), broken bones, and spinal cord injuries. They can also experience damages that affect their finances, physical health, and quality of life.
Bicycle accident victims can pursue compensation for these economic and non-economic damages by filing a bicycle accident claim. The process for pursuing bicycle accident damages can include collecting evidence, filing paperwork, and negotiating a settlement. A bicycle accident lawyer can use their experience to help you with the steps of a bicycle accident claim.
Bicycle Accidents Can Cause Damages to Pursue in a Civil Claim
Victims of bicycle accidents who suffer severe injuries can file a civil claim to pursue compensation for losses. Insurance may not cover the full cost of damages for a serious injury. Spinal cord, knee, facial, internal, and traumatic brain injuries (TBIs) can require significant medical treatment and lead to time off work that results in financial difficulty.
Bicycle accident victims can file civil claims with the party or parties who caused the accident to pursue compensation for economic damages. These include medical bills, lost wages, lost earning potential, and property damage.
They can also pursue compensation for non-economic damages that affect their mental health and quality of life. Traumatic accidents can cause someone to experience depression, anxiety, and fear. The mental fallout of the accident can cause pain and suffering, loss of consortium, and loss of enjoyment of life bicycle accident victims can pursue compensation for.
Gathering Evidence to Prove the At-Fault Party's Liability
After suffering a serious injury from a bicycle accident, victims must invest time into a civil claim to pursue fair compensation for damages. They must realize that recovering compensatory damages requires them to prove the at-fault party's liability.
Civil claims require plaintiffs to establish the negligence of the at-fault party that resulted in the accident and the damages they pursue. Bicycle accident victims must collect evidence that establishes the at-fault party breached the duty of care they owed you through negligence and caused the accident that caused the damages you pursue.
At the bicycle accident scene, the victim should use their phone to take pictures of the damage, their injuries, and any visual information to establish how the accident happened. Other evidence, such as medical records, witness statements, video footage, and police reports, can help to prove the at-fault party's liability in a bicycle accident claim.
Negotiating a Settlement for Bicycle Accident Claims With an Insurance Company
The bicycle accident claim process also involves negotiating a settlement with the at-fault party's insurance company. Most parties will want to settle out of court to prevent a lengthy process that could lead to massive financial liability.
However, insurance companies do not want to pay any money they do not have to. They will attempt to deny a claim or reduce the value of a settlement to keep their profits up. Negotiating a settlement with an insurance company can be difficult if there is any doubt about the at-fault party's liability.
Reaching an optimal outcome requires a bicycle accident victim to present clear evidence proving liability. They must also establish the value of their damages to ensure the compensation they seek is accurate. A bicycle accident lawyer can help with settlement negotiations and use their experience to ensure you do not get taken advantage of.
Do Victims Need Lawyers to Help With Bicycle Accident Claims?
Hiring a lawyer to help with a bicycle accident claim is essential for victims who need compensation to pay for economic and non-economic damages. The above steps, along with filing paperwork, finding expert witnesses, and handling court proceedings, can prove difficult for those without experience with bicycle accident claims.
An experienced bicycle accident attorney can use their expertise in filing paperwork, negotiating settlements, and handling court cases to help you. Their experienced legal counsel can put you in the best position to recover fair compensation for damages.
Contact Cellino Law for Help With Bicycle Accident Claims
At Cellino Law, our bicycle accident lawyers have the experience that can inform your claim process. When you work with us, you can expect informed advice from experienced attorneys who can develop a personalized legal counsel plan. Contact us for a free bicycle accident consultation by calling us at 800-555-5555 or leaving a message on our online contact page.
Frequently Asked Questions About Bicycle Accident Claims
Should You File a Police Report After a Bicycle Accident?
After a serious accident, victims should file a police report. An accident is considered serious when it causes more than $500 worth of damage. Following a serious bicycle accident, you should contact the police. They can come to the scene of the accident and write down details in a police report based on what they see and hear from those still at the bicycle accident scene.
Who Can Be Held Liable for Bicycle Accident Claims?
The liable party for a bicycle accident is the party who caused the accident. The most likely liable party is a driver who breaks road rules through reckless driving. They can strike a bicyclist when they run red lights, drive above the speed limit, or engage in drunk driving.
Manufacturers, designers, sellers, and distributors of bicycle parts can also be held liable if a defective part causes the accident. A malfunctioning bicycle part can cause bicyclists to lose control of their bike and crash into a motor vehicle or heavy object.
What Insurance Covers Bicycle Accidents?
Insurance can cover the damages caused by a bicycle accident, depending on the scenario. In an accident between two bikes, the at-fault party's personal liability coverage on their homeowners or renters insurance can cover the damages. This type of insurance can cover damages in accidents caused by a negligent bicyclist.
In a bicycle accident that involves a driver striking a cyclist, the driver's auto insurance can cover damages. In bicycle accidents with uninsured motorists, the injured bicyclist must turn to their health insurance. In most cases, insurance will only cover a percentage of economic damages, so a civil claim may still be the best option for serious accidents.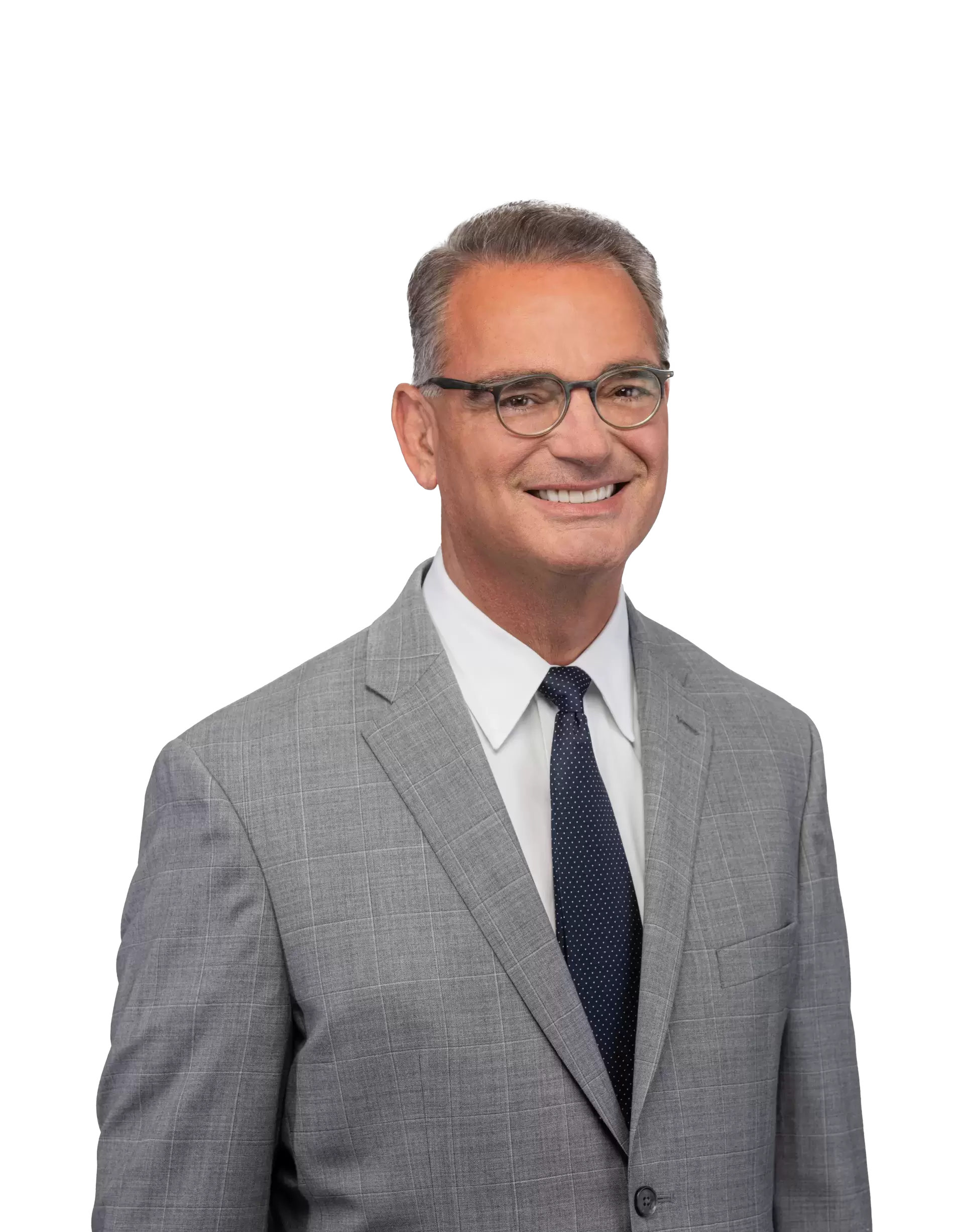 Content checked by the personal injury attorney Ross Cellino. As a family man and a trial attorney, I pride myself on winning cases and serving the community. With over 35 years of experience, I understand the function of a jury, how juries arrive at conclusions, and the role that the jury plays in administering justice. I know how to win cases. You can find us in Manhattan, Buffalo, Melville, Rochester, Brooklyn, The Bronx, Queens and other locations throughout New York.
My experience during the time of negotiations was extremely positive. Josh Sandberg handled my lawsuit with the utmost integrity. He returned all my phone calls in a timely manner and answered all my questions. Josh made things less stressful. I would highly recommend Josh and the entire staff at Cellino Law.

Arthur

I just want to let you know that I did receive my settlement check. More importantly, I want to thank you again for all you did for both me and my family. I could not be more pleased with my experience at Cellino Law. From the moment I first spoke with you I felt comfortable - you took a sincere interest in my case, clearly explained the process and effected a quick settlement. From this day forward, when someone asks if I can recommend a good lawyer I will, without hesitation, say "Cellino Law". Thanks again.

Walter

I really appreciated your determination and efforts on handling my case. You have done an outstanding job, and I am very satisfied with the outcome of the settlement. Thank you so so much John.

Amparo

Now that reality has set in, I want to thank you for all your work and assistance in obtaining my settlement for the pelvic mesh. This money will make my life so much easier in the future. Medicare just isn't sufficient. I know that I will have enough to live on. I truly appreciate of your efforts. Thank you!

Loraine

Mark Kochanowicz is from far the best attorney you can have. Mark treats you like a friend more than a client. He truly cares and go the extra mile for you and your case, contacts you to update you in regards to your case and keep you informed at all times. Mark represented me twice and settled my cases for way more than I expected. I highly recommend Mark Kochanowicz because he is just the best on what he does!!! Thank you Mark!!!!

Maria

Cellino Law was a great company to work with. From the beginning they came out and met with my uncle and myself and assured us that everything would be taken care of from beginning to end our lawyer state and constant contact with us to make sure that everything would go smoothly and it did. I would definitely recommend anybody to go to Cellino Law for whatever help they need. And specifically please ask for the lawyer that we had Mr. Alan Silverstein. He was amazing and his staff was always attentive. Please go with them for your next law needs.

Eshaunda