Who Is Liable If You're Hit By A Student Driver
November 18, 2023
For many young adults, learning to drive can be an overwhelming and stressful experience. Whether under the guidance of a parent or a trained driving instructor, accidents can happen when an inexperienced driver is behind the wheel.
In the rare event that you are involved in an accident with a student driver, it's important to establish liability as there are several entities that could be responsible for the accident.
Liability When A Student Driver Causes The Accident
When a student driver causes an accident on the road, there are multiple entities that can be found liable for the resulting damages. If you were struck by a vehicle operated by a student driver you were not at fault for the accident, there are several parties who could be considered liable:
The Student Driver Is Liable
It's natural to expect that a student driver will make mistakes, but they still are responsible to act in a reasonably safe manner. If a student driver is speeding, running stop signals, failing to signal, or generally driving without regard for others on the roadway, the student can be held responsible for any resulting damages or injuries.
In the event that the student driver causes the accident and is found liable, you will need to file a claim with their insurance, typically that of their parent or guardian. New drivers, even drivers with learner's permits, require auto insurance at the state minimums if they're planning to operate a vehicle.
The Instructor Is Liable
If there is an instructor in the car at the time of the accident, you may be able to file a claim against him or her if the driver acted negligently. Since driving instructors have a duty of care to the student and other drivers on the road, they can potentially be found liable if they fail to intervene when a student makes an error.
Additionally, a driving instructor can be held liable if he or she was texting, on the phone, reading, or otherwise distracted at the time of the accident – especially if the accident could have been avoided had the driver been paying attention.
The Driving School Is Liable
Although rare, there are instances where the driving school can be found liable for an accident involving one of their student drivers. However, determining liability on behalf of the driving school can be tricky. In order for the school to be held liable for your accident, you must be able to prove at least one of the following to be true:
Negligent hiring practices:

Driving schools may be held liable if they do not conduct proper background checks on their employees. If a driving school knowingly hires someone who is not qualified for the job, they may be responsible for that employee's actions.

Improper vehicle maintenance

: If the equipment in the car malfunctions due to improper servicing or maintenance of the vehicle, you can bring a claim against the driving school for damages.

Vicarious liability:

Driving schools are ultimately responsible for what happens in the student driver vehicle, as their employees are responsible for ensuring safe operation of the vehicle.
If your accident involved a student who was taking a public school driving course, your case may become more complicated. Typically, public schools will enjoy additional liability protections as a government entity. You can still seek compensation, but special rules may apply when filing a claim. An attorney can assist in ensuring you comply with any requirements.
What To Do After An Accident With A Student Driver
After an accident involving a student driver, follow the same steps you would after any other car crash:
Pull over and check for injuries:

Pull over to a safe spot if you are able and check yourself and any passengers for injuries before anything else.
Call 911 to report the crash:

Inform the police of the accident location and if there are any injured persons at the scene. Once at the scene, paramedics will tend to any injuries while the police gather information and file a

police report

for the accident.
Get information from the adult in the vehicle:

Understandably, the student driver may be unsure of how to act after the accident. Speak to the adult present in the vehicle to collect information like name, contact information, and insurance.
Take photos and video:

Be sure to take photos and video of the damages to both vehicles, road conditions, intersections, or anything else that could be pertinent when filing a claim with insurance.
Get witness information:

If there were witnesses at the scene of the accident, be sure to get their contact information.
Seek medical treatment:

Even if you do not feel that you have a serious injury, it's still important to be seen by a medical professional. Invisible injuries may worsen over time as the adrenaline from the accident wears off.
Contact an attorney:

Before speaking to the insurance company, talk to an attorney who has experience working with car accident victims. An attorney will be able to determine who is liable for the accident and protect you from making any

mistakes

that could jeopardize your claim.
Filing A Claim After Sustaining Damages From A Student Driving Accident
After the accident, it's important to alert your own insurance company of the accident and any resulting injuries as soon as possible. In New York State, the deadline to file for no-fault benefits is only 30 days after the accident. If you've been injured, your no-fault benefits will help to pay for your medical bills, prescriptions, and lost wages as they relate to your accident. Filing for no-fault benefits within the allotted time window is imperative.
If you wish to seek compensation for property damage or injuries against the student driver, their instructor, or the driving school, you will first need to establish that one or more of those parties was responsible for your damages. Once a negligent party has been identified, you or your attorney will need to pursue a claim against that driver's liability insurance to collect compensation for your injuries and/property damages.
Contact The Car Crash Attorneys At Cellino Law
If you were involved in a collision with a student driver, determining who is liable for your injuries can be complicated. That's where the experienced team of car crash attorneys at Cellino Law can help.
Over the course of their careers, our attorneys have helped to recover over $2 Billion in settlements for our clients across New York and surrounding areas. To get in touch with an attorney and receive a free case consultation, call us at 800-555-5555 or complete a form online.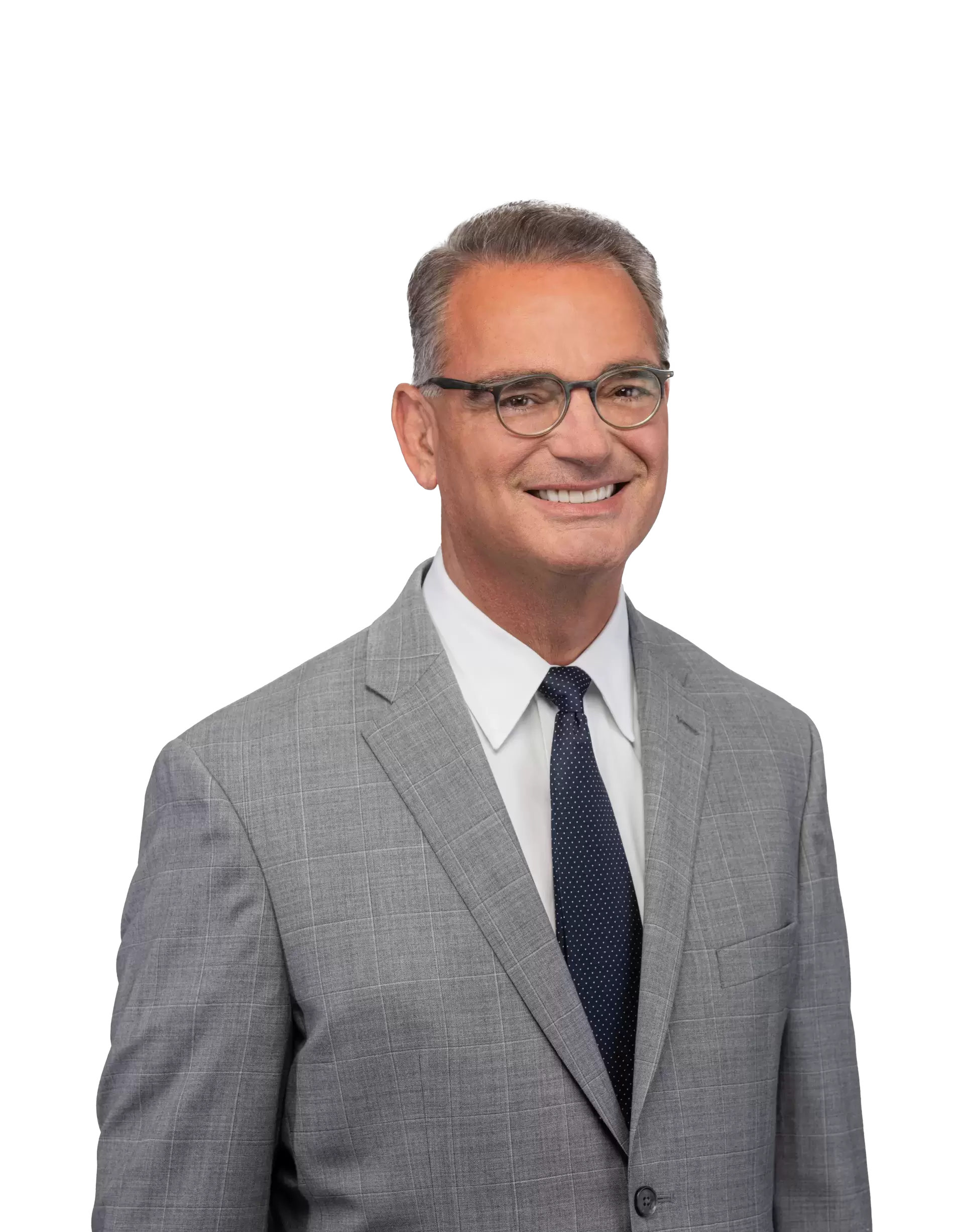 Content checked by the personal injury attorney Ross Cellino. As a family man and a trial attorney, I pride myself on winning cases and serving the community. With over 35 years of experience, I understand the function of a jury, how juries arrive at conclusions, and the role that the jury plays in administering justice. I know how to win cases. You can find us in Manhattan, Buffalo, Melville, Rochester, Brooklyn, The Bronx, Queens and other locations throughout New York.
I just want to let you know that I did receive my settlement check. More importantly, I want to thank you again for all you did for both me and my family. I could not be more pleased with my experience at Cellino Law. From the moment I first spoke with you I felt comfortable - you took a sincere interest in my case, clearly explained the process and effected a quick settlement. From this day forward, when someone asks if I can recommend a good lawyer I will, without hesitation, say "Cellino Law". Thanks again.

Walter

I really appreciated your determination and efforts on handling my case. You have done an outstanding job, and I am very satisfied with the outcome of the settlement. Thank you so so much John.

Amparo

Joe and I just wanted to send you this note thanking you for the professional way you handled our lawsuit. Your kindness was extremely appreciated in a very difficult time. When we found out the people that caused the accident had no insurance, we thought our chances of receiving any settlement was nonexistent. Once we met with you and released you were able to help us our minds were put at ease. Your aggressive manner of handling the case exceeded our expectations. Please feel free to use us as a reference. Thank you so much and best wishes,

Danielle and Joe

It was a great pleasure working with you on my lawsuit. You certainly gave 150% of your time and interest in settling my case and for that, I am extremely grateful. Therefore, I want to thank you very much for helping me win my settlement and wish you the very best.

Linda

We'd like to thank you for all the assistance and time you spent on our case. Your professionalism and honesty will always be appreciated. The staff was always courteous and we were always impressed with your accountability. Your passion and dedication will never be forgotten, nor will you.

Sarah

I am writing this letter to say how much I appreciate your services pertaining to my case. Your injury attorney took a hands-on approach and left me fully informed at all times as to where my case was going as well as how much ground we had to cover; leaving the final decisions in my hands but making sure that I knew all of the risks involved in the choices. I have dealt with a few law firms in my life on various different cases and this is the first time that I never had to call and/or track down my lawyer… because of this, I have and will continue to recommend Cellino Law to my friends and associates.

Denise