Who Is At Fault in Accidents Involving A Student Driver
January 18, 2021
Learning to drive is a stressful experience, yet so many of us forget when we were a student driver. So many vehicles, signs, traffic rules… everything seems overwhelming. And while you fear if you're driving well, you should also watch out for potential collisions.
If this happens while you're learning to drive, the only thing you should do is stay calm. Your instructor is there to supervise you and help you in the aftermath.
If you were involved in a crash as a learner driver, a New York car accident attorney can help you take the right steps.
The Accident Happened. Now What?
First of all, you should stay calm, and stop the vehicle. Turn off the engine and push the warning lights. Check if anyone is injured (your instruction in this case).
If anyone is injured, even with minor injuries, call both the police and medical help as soon as possible.
Even if you're feared that it was your fault, make sure not to say anything like this. Don't apologize or explain yourself. There are people who will determine whose fault it was, so stay quiet.
It's important to exchange information with everyone involved in the crash (name, insurance information). Ask if the other driver owns the vehicle.
If you're learning how to drive with an instructor, they should provide the information about themselves as well.
Take photos of the accident, road, weather, cameras, as well as vehicles, and injuries. Make as many photos as possible.
In case you hit a parked vehicle, leave your information in a note on their windshield.
Report the Accident
It's your legal responsibility to report the accident. You may fear that this won't be a smart decision since you're a learner, but it's better to have a police report.
The other party may try to convince you to settle it on your own. They may offer you money, but don't fall for this. If it turns out that your damages are far more serious, and that your minor injuries cause you severe health issues, you won't be able to collect a settlement from the insurance company.
Who's At Fault In Such Accidents?
In such accidents, the student driver may be found at fault, even though it's tempting to think that they can't hold that responsibility.
Typically, in an accident involving a driving school car and a learner driver, the following parties can be at fault:
The student driver
The driving instructor
The driving school (or its employees).
The circumstances of the crash will determine which of the parties is liable. In some cases, more than these three parties can be at fault, while in other cases, only one party may be liable.
The Student Driver is At-fault
It's natural that a student driver will make mistakes. If they're negligent and cause an accident, they could be at fault. The fact that a person is learning how to drive, doesn't exclude the legal obligation to drive safely and carefully.
The complex thing in such a case is car insurance. But, if they're found to be liable, they will be covered under the policy of their parents or guardians.
The Instructor is At-fault
The instructor may be at-fault for the accident as well. Their responsibility is to pay attention to the road and guide the student driver into safe driving. The instructor should be there in emergencies and are required to take steps to prevent the accident. If they fail to do this, and an accident happens, the learner driver may file a claim against them.
The Driving School is At-fault
The driving school may also be liable for the crash. They have the responsibility to provide their student drivers with a safe vehicle and hire qualified instructors. If the school doesn't do this, and someone is injured in the accident, the school will be held responsible. The school is also responsible for training and managing employees, so if an employee's actions caused the accident, the school is considered liable.
These accidents are complex and may seem scary, especially for the driver. However, there is a clear at-fault scenario that can help drivers who were involved in the accident to file for a compensation claim.
If you're a student driver or were involved in an accident with a student driver, it's best to hire an experienced car accident attorney. Instead of wondering how you can handle this if you'll get any settlement for your damages, allow a lawyer to take care of everything.
Looking for legal help? Contact us.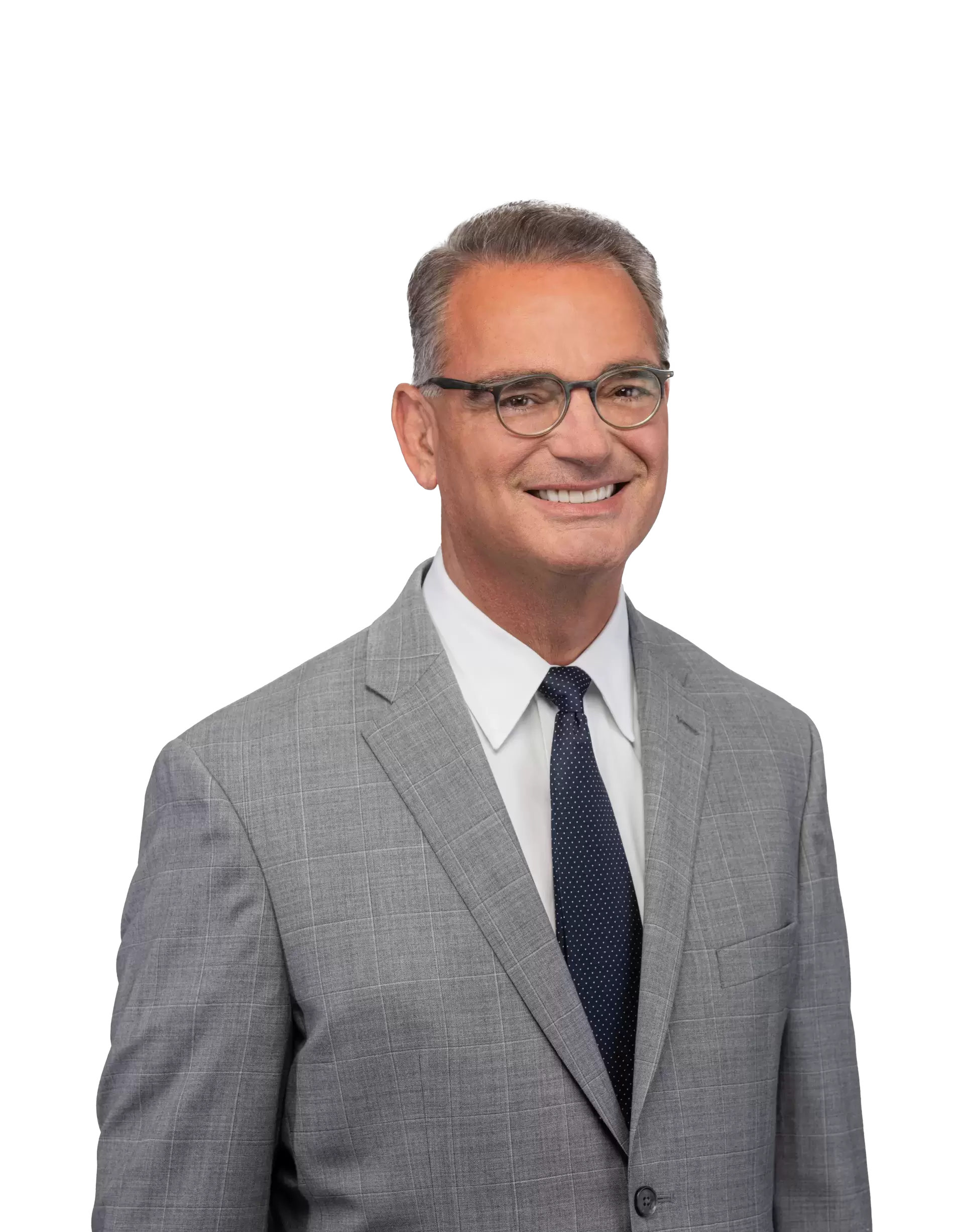 Content checked by the personal injury attorney Ross Cellino. As a family man and a trial attorney, I pride myself on winning cases and serving the community. With over 35 years of experience, I understand the function of a jury, how juries arrive at conclusions, and the role that the jury plays in administering justice. I know how to win cases. You can find us in Manhattan, Buffalo, Melville, Rochester, Brooklyn, The Bronx, Queens and other locations throughout New York.
This letter is to thank Ms. Diane D'Andrea, assistant to Mr. George Gridelli, Attny for all the hard work, dedication, and attentiveness she showed during the representation of my case. She was always cheerful and ready to help in whatever way she could. All messages left for Mr. Gridelli were always relayed and Mr. Gridelli always promptly returned our calls. She was a very competent assistant. Cellino Law has proven to be a model of what legal representation should be. Throughout the 6 ½ years of this case, I have heard many horror stories from people with "bad lawyer stories." We consider ourselves to be very lucky to have chosen Cellino Law and will always recommend you to those looking for good, honest representation with a personal touch.

Joseph

This is to express our gratitude to you and your team in helping us and Stephanie navigate through the legal process following her car accident. We are very satisfied with the outcome and grateful for your hard work and attention to details. We fell confident that with this compensation, Stephanie will be able to move forward with her studies and her life with the ability to care for some of her health needs resulting from the injuries sustained following her car accident. Thank you very much and may God continue to bless your efforts.

Jose & Rose

I just want to let you know that I did receive my settlement check. More importantly, I want to thank you again for all you did for both me and my family. I could not be more pleased with my experience at Cellino Law. From the moment I first spoke with you I felt comfortable - you took a sincere interest in my case, clearly explained the process and effected a quick settlement. From this day forward, when someone asks if I can recommend a good lawyer I will, without hesitation, say "Cellino Law". Thanks again.

Walter

Cellino Law was a great company to work with. From the beginning they came out and met with my uncle and myself and assured us that everything would be taken care of from beginning to end our lawyer state and constant contact with us to make sure that everything would go smoothly and it did. I would definitely recommend anybody to go to Cellino Law for whatever help they need. And specifically please ask for the lawyer that we had Mr. Alan Silverstein. He was amazing and his staff was always attentive. Please go with them for your next law needs.

Eshaunda

Cellino Law and more specifically my attorney, Gregory V. Pajak, Managing Attorney, and as a whole the Cellino Law Firm and its organization. This is by far one of the most professional law firms and attorney I have ever engaged with and retained in my 35 years. The level of professionalism goes beyond words, the care and constant engagement with me as the client was touching. I was never ever just treated as simply a CASE with potentially a significant dollar number attached to my file. I was engaged regularly, Tracey (Ass't) and Greg always made sure to remain constant, as well as consistent in overseeing that my case was handled properly and that it did matter in many ways - ensuring that the end result(s) would be fair and reasonable to my case/injury. The regular follow-up calls were very satisfying, knowing that you're involved in your case matters significantly AND always. One of my main items to recognize Cellino Law and Gregory is that whenever I called, I was able to get through to speak directly to my Lawyer and he would answer any if not all of my questions in a very professional and genuinely caring manner. I always felt cared for and protected legally and more importantly, I was made feel as a human being that was being cared for and always keeping me abreast of all matters connected to the case. There was never a point I felt let down, on the contrary -the level of service was "STELLAR". Greg is the consummate professional, a 'role model', if you will, for what other attorneys should strive to become when dealing with their clients.

Anthony

I am so grateful for your expertise, patience, and perseverance which resulted with such a successful settlement regarding my car accident. I also want to let you know how impressed I was with you and your firm and I won't hesitate to recommend you to anyone who needs assistance from an accident. I truly appreciated your care and professionalism. Thank you again for your kindness and support

Lisa