NoMad's renowned restaurants, popular cultural attractions and bustling nightlife make the neighborhood one of the best places to live in Manhattan. However, the cars, taxis, cyclists, pedestrians and rideshare vehicles transporting residents and tourists to these popular locations cause thousands of collisions and hundreds of deaths every year. If you or a loved one has suffered injuries or died because of an accident, you may need a car crash lawyer in NoMad.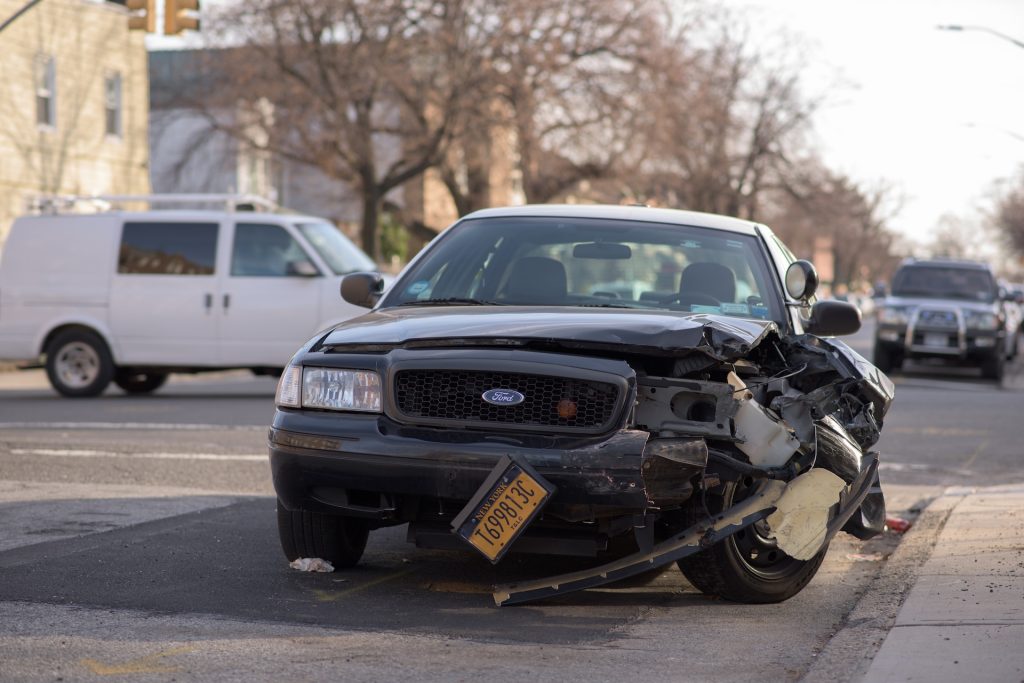 Reasons To Hire a Car Crash Lawyer in NoMad
New York's complicated insurance laws can be difficult for many people to understand. Without a lawyer on your side, you may settle your case for less than it is worth.
A car wreck attorney around NoMad can explain what the insurance company and the other party owe you and negotiate with insurance adjusters and the other party's attorney on your behalf. If you can't reach a settlement agreement with the other party, your attorney can file a lawsuit and present your case in court.
The team at Cellino Law will help you maximize the compensation you receive. Some of our clients have increased their settlements by over 300% compared to what they may have received without an attorney.
How New York Auto Insurance Works
New York's no-fault auto insurance law requires all persons injured in a car crash to seek compensation from their own insurance company, regardless of who caused the accident. Your personal injury protection coverage pays for medical expenses, lost wages and other reasonable expenses incurred due to a car accident up to $50,000 per person. A car crash lawyer in NoMad can help you understand how your no-fault insurance benefits work.
In addition to your medical expenses, your no-fault coverage pays for:
80% of lost earnings from work, up to $2,000 per month, for up to three years
Up to $25 per day, for up to one year, for reasonable and necessary expenses
An additional $2,000 death benefit to the estate of a person killed in an auto accident
Your PIP coverage applies to the driver of your vehicle, any passengers in your vehicle and any pedestrians injured by your vehicle in an accident. If your accident-related expenses exceed $50,000 or you have a serious injury, you may be able to sue a third party whose negligence contributed to your damages.
When You Can File a Lawsuit for Damages From a Car Crash
If another party, such as another vehicle driver, bus driver, bicyclist, pedestrian, taxi driver or rideshare driver, caused your accident you may be able to sue the other party or file a claim with their insurance company if your medical expenses and lost wages exceed $50,000 or you have a serious injury. New York law defines a serious injury as:
Bone dislocations and fractures
Disfigurement
Permanent injuries affecting limbs
Disabling injuries that last 90 days or longer
Injuries that permanently limit body functions
If you have a qualifying serious injury, you may be able to receive compensation for pain and suffering in addition to compensation for your medical expenses and lost wages that exceed $50,000.
Compensation You Could Recover for Car Crash Injuries
If your injuries are severe, you may recover both economic and non-economic damages. If the party who caused your injuries engaged in dangerous behavior, the court may also award punitive damages. A car crash lawyer in NoMad can evaluate your case to determine which types of compensation you can receive.
Medical Bills
Medical bills include the cost of any treatment you received on the scene, such as the cost of ambulance services, emergency room treatment, surgeries, diagnostic tests, medications and physical therapy. The treatments must be necessary for injuries that the accident caused. Treatment for any pre-existing injuries is not eligible for compensation, though injuries made worse by the accident may qualify for partial compensation.
Lost Wages
Compensation for lost wages includes both time missed from current employment and any reduction in future earning capacity that results from your injuries. For example, if you can no longer work a full-time job due to permanent injuries from the accident, you may receive compensation for the difference between your estimated pre-accident earning capacity and your estimated post-accident earning capacity.
Pain and Suffering
Pain and suffering is a non-economic damage. Pain and suffering damages include physical pain due to injuries from the accident and emotional distress or psychological injuries, such as post-traumatic stress disorder, that result from the accident.
Property Damage
Property damage includes the cost to repair or replace your vehicle and any personal property damaged in the accident. You may also be able to recover compensation for the loss of use of your vehicle while it is being repaired or replaced.
Punitive Damages
If the person or entity that caused your accident engaged in some type of dangerous behavior, the court may choose to award punitive damages to punish the other party and discourage others from engaging in similar behavior. If you receive punitive damages, they will be in addition to your settlement award. While punitive damages awards are at the discretion of judges, a car crash lawyer in NoMad can evaluate whether you are likely to receive punitive damages.
Steps To Take After a NoMad Car Crash
Car crashes are upsetting for most people, but it is important not to panic. If your vehicle is drivable, move it off the roadway and out of oncoming traffic, but do not leave the scene.
If anyone has injuries, call 911 to report the accident and request an ambulance. If the police come to the scene, file a police report and request a copy.
If you do not require immediate medical care, take photos of the accident scene, injuries and damage to all involved vehicles. Exchange insurance and contact information with the other driver and any witnesses.
Get treatment for any injuries you have, even if they do not seem severe. Some injuries may not be apparent immediately after the accident.
Contact a car crash lawyer in NoMad and do not talk about the accident with anyone else. Do not discuss your damages or admit fault to the other party or their insurance. Do not post about your accident on social media.
You have three years from the date of the accident or the date you discover an injury to file a personal injury claim. Be cautious about any early settlement offers from the other party or their insurance.
Consider talking to an attorney before you accept any offers. It is important to ensure any settlement you accept includes compensation for all of your injuries and other damages.
Common Car Crash Injuries
Car crashes may cause serious injuries, such as head injuries, broken bones, whiplash and spinal cord injuries. Victims of serious car accidents may experience paralysis, amputations, internal organ damage, burns, concussions or death.
Some types of injuries may not present until days, weeks or even months after an accident. Keep a record of all symptoms you experience and seek prompt medical attention.
Hiring a Car Crash Lawyer in NoMad
The team of personal injury attorneys at Cellino Law has the necessary skills and experience to defend the rights of car crash victims. Our experience, knowledge and success have made us one of the premier injury firms in NoMad.
If you need a car crash lawyer in NoMad, contact us for a risk-free initial consultation. We are available 24 hours a day, seven days a week and you only pay us if we win.
We'd like to thank you for all the assistance and time you spent on our case. Your professionalism and honesty will always be appreciated. The staff was always courteous and we were always impressed with your accountability. Your passion and dedication will never be forgotten, nor will you.

Sarah

This is to express our gratitude to you and your team in helping us and Stephanie navigate through the legal process following her car accident. We are very satisfied with the outcome and grateful for your hard work and attention to details. We fell confident that with this compensation, Stephanie will be able to move forward with her studies and her life with the ability to care for some of her health needs resulting from the injuries sustained following her car accident. Thank you very much and may God continue to bless your efforts.

Jose & Rose

I just want to let you know that I did receive my settlement check. More importantly, I want to thank you again for all you did for both me and my family. I could not be more pleased with my experience at Cellino Law. From the moment I first spoke with you I felt comfortable - you took a sincere interest in my case, clearly explained the process and effected a quick settlement. From this day forward, when someone asks if I can recommend a good lawyer I will, without hesitation, say "Cellino Law". Thanks again.

Walter

Tim Cellino handled my case beautifully. He is very knowledgeable and patient with all my questions. He kept in touch with me through out my ordeal. Tim also got a settlement for more than I expected. I highly recommend Tim Cellino!

Jayne

I highly recommend Cellino Law to anyone involved in a car crash. I worked with Michael Lovecchio, and had a wonderful experience given the circumstances. He was very attentive, and got the best possible outcome I could have wanted.

Susan

I am so grateful for your expertise, patience, and perseverance which resulted with such a successful settlement regarding my car accident. I also want to let you know how impressed I was with you and your firm and I won't hesitate to recommend you to anyone who needs assistance from an accident. I truly appreciated your care and professionalism. Thank you again for your kindness and support

Lisa