Driving through the densely populated streets of Manhattan can be stressful. The high volume of vehicles on the roads, coupled with aggressive drivers, can lead to accidents. A car wreck lawyer near the Midtown West can be helpful after a crash by offering guidance and support in understanding and navigating the laws.
The steps you take following a collision can make a big difference in a legal case. When you must pay for expensive medical care, you want to ensure you have a good strategy for getting compensation. Going through the legal process requires in-depth knowledge of the laws and how they apply to you.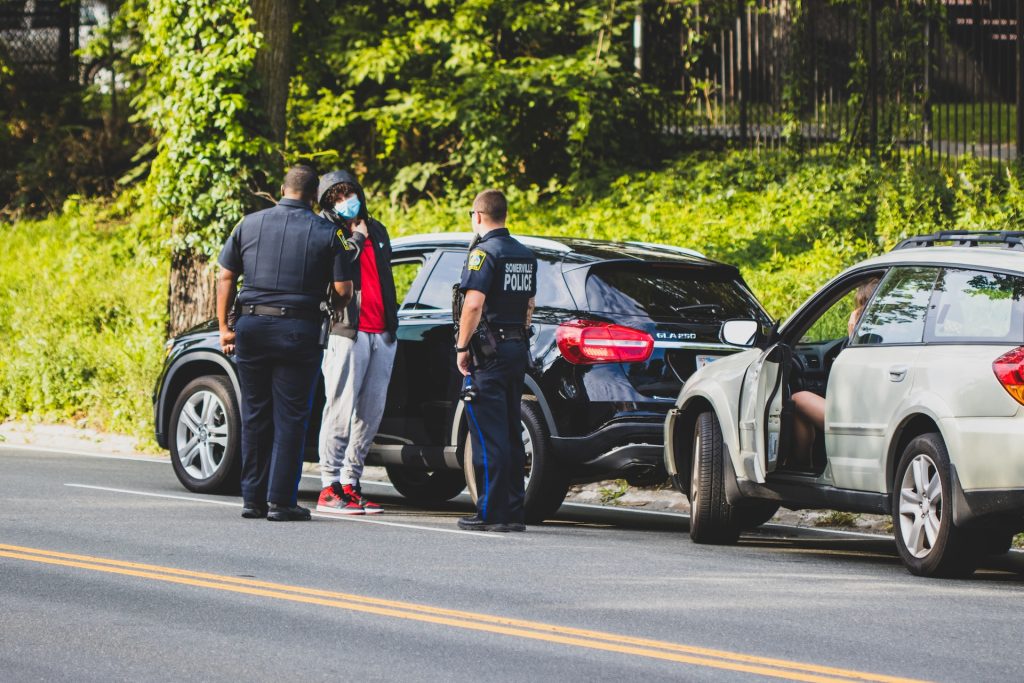 A Car Wreck Lawyer Near the Midtown West Advocates for You
In the unsettling aftermath of a car accident, safeguarding your rights may not be the first thing on your mind. Yet, it is a pivotal moment in which you must take the steps necessary to ensure justice. Pursuing compensation for injuries can be complex, involving numerous legalities and procedures. A car crash lawyer is a knowledgeable ally, guiding you through each phase of the process and representing your interests.
Personal Injury Protection Insurance
New York state requires that all drivers carry a specific minimum amount of PIP insurance. This auto policy covers medical costs and lost wages for drivers and passengers after a crash, regardless of fault. PIP insurance covers medical bills, economic losses and death benefits. If you have injuries from a car accident, your PIP coverage pays for these expenses up to your policy's limit. If your costs exceed this limit, you may be able to file a lawsuit against the responsible party.
Lawsuits
An experienced attorney is an advocate who fights for your rights. You deserve a fair settlement to pay for the medical care associated with your bodily damages. A knowledgeable legal professional helps you gather critical evidence that paints a clear picture of the incident, taking into account:
Eyewitness statements
Photos of the involved vehicles and accident scene
Road conditions
Expert testimonies
Your attorney analyzes this data and constructs a robust case that upholds your best interests. It is vital to have proof that shows what events led to your accident. You must also know how to present evidence based on the state's laws.
Insurance Agency Negotiations
As you navigate recovery, a car crash lawyer in the Midtown West area is a buffer between you and the insurance companies. These firms often employ tactics to minimize their payout. They can quickly lower the amount they pay in a settlement because they always negotiate accident cases. However, a skilled lawyer knows these companies' techniques and can intervene to ensure you receive a fair payment for your lost wages, medical costs and other damages.
Legal Processes
Your lawyer is invaluable in simplifying the complex legal jargon and proceedings that come with these cases. Professional guidance enables you to make informed decisions toward a favorable outcome. Someone who knows how the court system works can ensure you stay on top of deadlines, file paperwork correctly and present your case well.
For example, in New York, you typically have three years to file a car accident lawsuit after the incident. If you file after the statute of limitations, the court will likely dismiss it. A car wreck lawyer near the Midtown West also understands New York's pure comparative fault law and how it applies to your case.
A Legal Professional Comprehends Manhattan's Unique Traffic Laws
Each state in the United States has its laws, rules and legal deadlines for car accidents. It is vital to understand the regulations in your area when you file a lawsuit. If you do not know the restrictions in your area, it can adversely affect your case.
No-Fault Insurance Rule
New York operates under the no-fault insurance law, meaning individuals seek compensation from their insurance companies, regardless of fault. Only 12 states have this rule. This law applies to drivers, passengers, bicyclists and pedestrians.
However, if your injuries surpass a certain threshold, you may have the right to file a claim against the at-fault party. Your car crash lawyer can help you understand these nuances and guide you to ensure the protection of your rights.
Damages
In New York, you can receive compensation for economic and non-economic damages. Economic damages recover the financial losses resulting from the accident and include:
Medical expenses
Lost wages
Property damages
Non-economic damages compensate for suffering related to your crash. These damages are less tangible and do have a set monetary value. Some examples include:
Emotional distress
Disability
Loss of consortium
An Understanding of Common Crash Causes Helps You Fight Your Case
Knowing why car accidents happen can help you build your case. Understanding the factors that may have contributed to your wreck makes it easier to establish how the other driver is at fault.
Distracted Drivers
Digital technology makes it tempting to glance at text messages or social media notifications. Drivers are likely to take calls or navigate apps while operating a vehicle. The busy metropolis of Manhattan also offers many distractions that can cause someone to divert their eyes. Taking your eyes off the road, even for a moment, is dangerous and can result in a crash.
High Speeds
The urgency of New York life can propel a motorist to push the gas pedal a bit harder. However, speeding violates traffic laws and is a leading cause of accidents. When people drive too fast for conditions, they limit their ability to steer safely, avoid obstacles and stop in time to prevent disaster.
Driving Under the Influence
Driving a vehicle when impaired by alcohol or substances is another significant cause of collisions in Manhattan. If a drunk driver hits you, you may be able to file a lawsuit for additional compensation in your case. A car crash lawyer in the Midtown West area can guide you through the process and explain your rights.
Sharing the Road
Manhattan's streets have many pedestrians and cyclists with sometimes unpredictable behavior. These travelers may dart into traffic unexpectedly or ignore traffic signals. Their actions can sometimes make them legally responsible for the collision.
Insufficient Road Maintenance
Poor road conditions can play a role in car accidents in the city. Road construction companies may be liable if they fail to maintain a safe construction zone. A knowledgeable attorney can help determine if negligence contributed to your incident.
Aggressive Motorists
Unfortunately, aggressive driving is a part of the Manhattan driving culture. Drivers who weave between lanes, follow too closely or have road rage episodes can cause wrecks. If your accident involved an aggressive driver, an attorney can help you navigate the possibility of a legal claim.
A Car Wreck Lawyer Near the Midtown West Helps You Navigate Legal Challenges
In July of 2023, there were 7859 vehicle collisions in the city of New York. The number of car crashes showcases the need for legal advice post-accident. A car wreck lawyer near the Midtown West uses extensive law knowledge to represent your interests and secure the compensation you deserve. You can focus on getting better while your attorney facilitates a path to a successful outcome by handling multiple tasks. Contact the team at Cellino Law to find out more.
This is to express our gratitude to you and your team in helping us and Stephanie navigate through the legal process following her car accident. We are very satisfied with the outcome and grateful for your hard work and attention to details. We fell confident that with this compensation, Stephanie will be able to move forward with her studies and her life with the ability to care for some of her health needs resulting from the injuries sustained following her car accident. Thank you very much and may God continue to bless your efforts.

Jose & Rose

My experience during the time of negotiations was extremely positive. Josh Sandberg handled my lawsuit with the utmost integrity. He returned all my phone calls in a timely manner and answered all my questions. Josh made things less stressful. I would highly recommend Josh and the entire staff at Cellino Law.

Arthur

Thank you for all your help. It has been a long journey. At last, the light at the end of the tunnel. Also, thank Tom for the help and work he put in.

Ron

Thank you for your efforts on my behalf. I am very pleased (and surprised) at the amount of the settlement. We will use the funds to help pay down the debt on the truck we had to purchase after ours was totaled. Thank you again.

Linda

I am writing this letter to say how much I appreciate your services pertaining to my case. Your injury attorney took a hands-on approach and left me fully informed at all times as to where my case was going as well as how much ground we had to cover; leaving the final decisions in my hands but making sure that I knew all of the risks involved in the choices. I have dealt with a few law firms in my life on various different cases and this is the first time that I never had to call and/or track down my lawyer… because of this, I have and will continue to recommend Cellino Law to my friends and associates.

Denise

Cellino Law is an amazing firm with a great team. I worked with Greg Pajak and his assistant, Tracey Falconer. I cannot express enough how dedicated they are. The personal attention I received was excellent; they were always available to help with questions and concerns and put me at ease in the unknown territory I found myself in. I highly recommend them to anyone needing representation. A huge thank you to them for all they accomplished for me!

Liane