When to Hire a Mass Tort Lawyer
November 6, 2023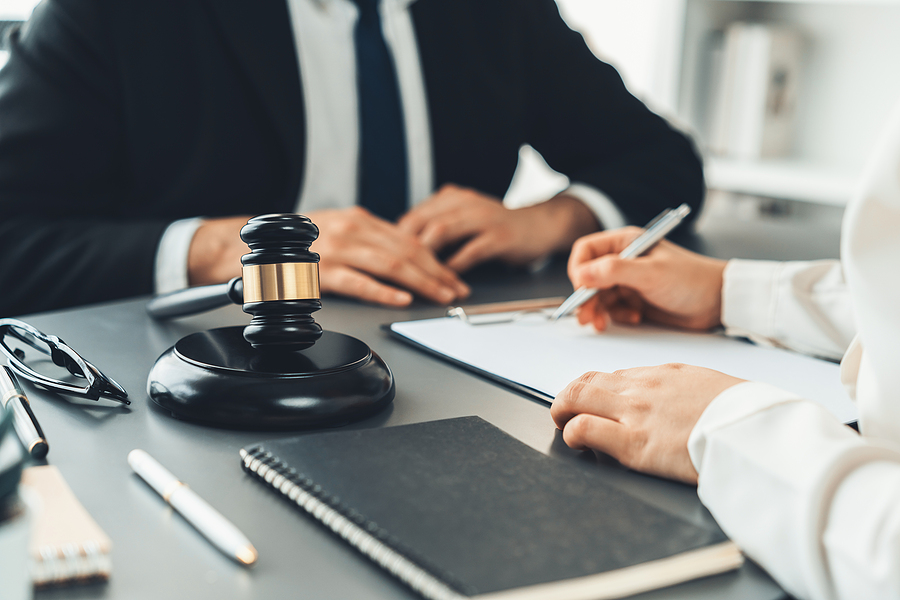 A mass tort involves multiple parties harmed by one party filing a consolidated lawsuit
Mass torts can involve dangerous drugs, defective medical devices, and malfunctioning products
These lawsuits involve stages like filing a motion to consolidate, the discovery process, bellwether trials, and settlement negotiations
Mass tort plaintiffs should hire lawyers early in the process
Mass tort lawyers can use their experience to help with the process of your mass tort lawsuit
People throughout the United States can suffer similar injuries due to the negligence of a common at-fault party. Defective products, dangerous drugs, and groundwater contamination can all affect tens, hundreds, or thousands of people. These victims who suffer severe injuries or medical conditions can join mass tort lawsuits to pursue compensation for damages.
A mass tort is a type of lawsuit with many plaintiffs attempting to hold an at-fault party for exposing them all to harm. It's essential for plaintiffs to hire a mass tort lawyer to help them through the process of the consolidated lawsuit. A mass tort lawyer can help assess damages, collect evidence, share evidence with other lawyers, and negotiate for your specific damages.
What is a Mass Tort?
Mass torts are when one party harms multiple other parties through their negligence, and these parties join together to hold the at-fault party accountable for their negligence. Tort law allows those harmed by other reckless or negligent parties to hold at-fault parties accountable for their actions that exposed them to harm.
While motorcycle, slip and fall, and car accidents may only affect one plaintiff, mass torts can affect multiple people. Each plaintiff has a similar story and can share serious injuries or medical conditions. The similarities between their cases allow each mass tort plaintiff to consolidate their lawsuits before one judge.
Common Examples of Mass Torts
These types of consolidated lawsuits involve situations that can affect multiple people. One such example is defective products. When manufacturers and sellers allow consumers to buy a defective product, they can suffer injuries from the dangerous defects. Victims can suffer similar injuries from defective household products, motor vehicle parts, and toys.
Dangerous drugs can also cause harm to multiple people. These types of mass torts can operate similarly to those involving defective products. The designer or manufacturer made a mistake in the drug's design, manufacturing, or packaging that can expose all consumers to harm. Victims can file product liability lawsuits and eventually consolidate into a mass tort.
The following are some of the top mass torts in the United States:
Tylenol Autism Lawsuit
AFFF Firefighting Foam Lawsuit
How Does the Mass Tort Process Work?
A mass tort lawsuit has distinct stages that distinguish it from a class action or personal injury lawsuit. It begins when one party engages in negligent behavior that exposes multiple parties to harm. After suffering an injury or medical condition, each party can file a lawsuit in their own jurisdiction.
Once it's clear there are tens, hundreds, or thousands of lawsuits with similar case facts and defendants, the plaintiffs can file a motion to consolidate their case into a mass tort. Once that happens, the discovery process can begin. This involves evidence collection and establishing the facts of the case shared by each plaintiff.
Mass torts also involved bellwether trials, which are test trials to show how a judge and jury will respond to the case's facts. Multiple individual parties can serve as plaintiffs in test cases. This process can take multiple years. After seeing how these test trials go, the plaintiffs and defendant can negotiate settlements to pay for every plaintiff's individual damages.
Hiring a Mass Tort Lawyer Right Away is Essential
It's vital for plaintiffs to hire a mass tort lawyer with specific experience in these types of consolidated lawsuits. As you can see from the process outlined above, a mass tort can differ wildly from a regular tort claim. There are many in-depth steps each plaintiff must be involved in, and an experienced mass tort lawyer can help with each of them.
Mass tort plaintiffs should hire a lawyer as early as possible. This process can take years. However, waiting to file a lawsuit and join the mass tort can be a mistake. It's essential to have an experienced mass tort lawyer helping you through the process early on to put yourself in the best position to recover fair compensatory damages.
What Advantages Does a Mass Tort Lawyer Offer?
After suffering a serious injury from one party's negligence, you should hire a lawyer who can help you file your claim and join a mass tort. They can offer many advantages through their experience and expertise in helping clients in other complicated lawsuits. They can advise on the many steps involved in mass torts and help you handle each step properly.
The following are some ways a mass tort lawyer can help with your lawsuit:
Calculate the full cost of your economic and non-economic damages
Determine which party caused you harm through negligence
Help you file a lawsuit in your own jurisdiction
File any necessary paperwork to join the mass tort
Collect evidence to prove elements of your lawsuit
Share resources with other lawyers representing plaintiffs in the mass tort
Keep you updated on how the mass tort is developing
Negotiate a settlement to pay for your specific damages
Contact Cellino Law for Help With Your Mass Tort Lawsuit
The mass tort lawyers at Cellino Law have decades of experience helping victims of dangerous drugs, defective medical devices, and malfunctioning products. We can use this experience to help you file a lawsuit and join a mass tort.
Take advantage of our free consultations to learn how our mass tort attorneys can assist with the process of your lawsuit and put you in the best position to succeed. Contact Cellino Law today for a free mass tort case evaluation by calling us at 800-555-5555 or leaving a message on our online contact page.
Frequently Asked Questions About Mass Tort Lawsuits
How Does a Mass Tort Differ From a Class Action Lawsuit?
The main difference between a mass tort and a class action is how the group of plaintiffs is treated. In a class action, one plaintiff represents all other people affected by the at-fault party's negligence, with a global settlement paying them each a similar amount.
In a mass tort, each plaintiff is distinct. Although they are part of a large group, each plaintiff is viewed as an individual. Each has a burden of proof to establish the essential facts of their case.
Mass torts involve plaintiffs filing individual lawsuits in different jurisdictions and eventually consolidating all lawsuits before one judge. A class action is one lawsuit filed by an individual plaintiff representing all other people harmed by the defendant.
What is a Multi-District Litigation?
A multidistrict litigation (MDL) is when civil actions with similar questions of fact consolidate before one judge in a US district. Parties with similar cases can file a motion to consolidate their claims with the Judicial Panel on Multidistrict Litigation (JPML). Creating an MDL can ease the burden on the court system by allowing similar cases to be tried together.
Do Mass Tort Plaintiffs Recover Specific Damages?
Unlike in class action lawsuits, mass tort plaintiffs can recover compensation for their specific damages. They can pursue compensation to pay for the full cost of their economic and non-economic damages. Some specific damages you could pursue in a mass tort include medical bills, lost wages, pain and suffering, mental anguish, and loss of enjoyment of life.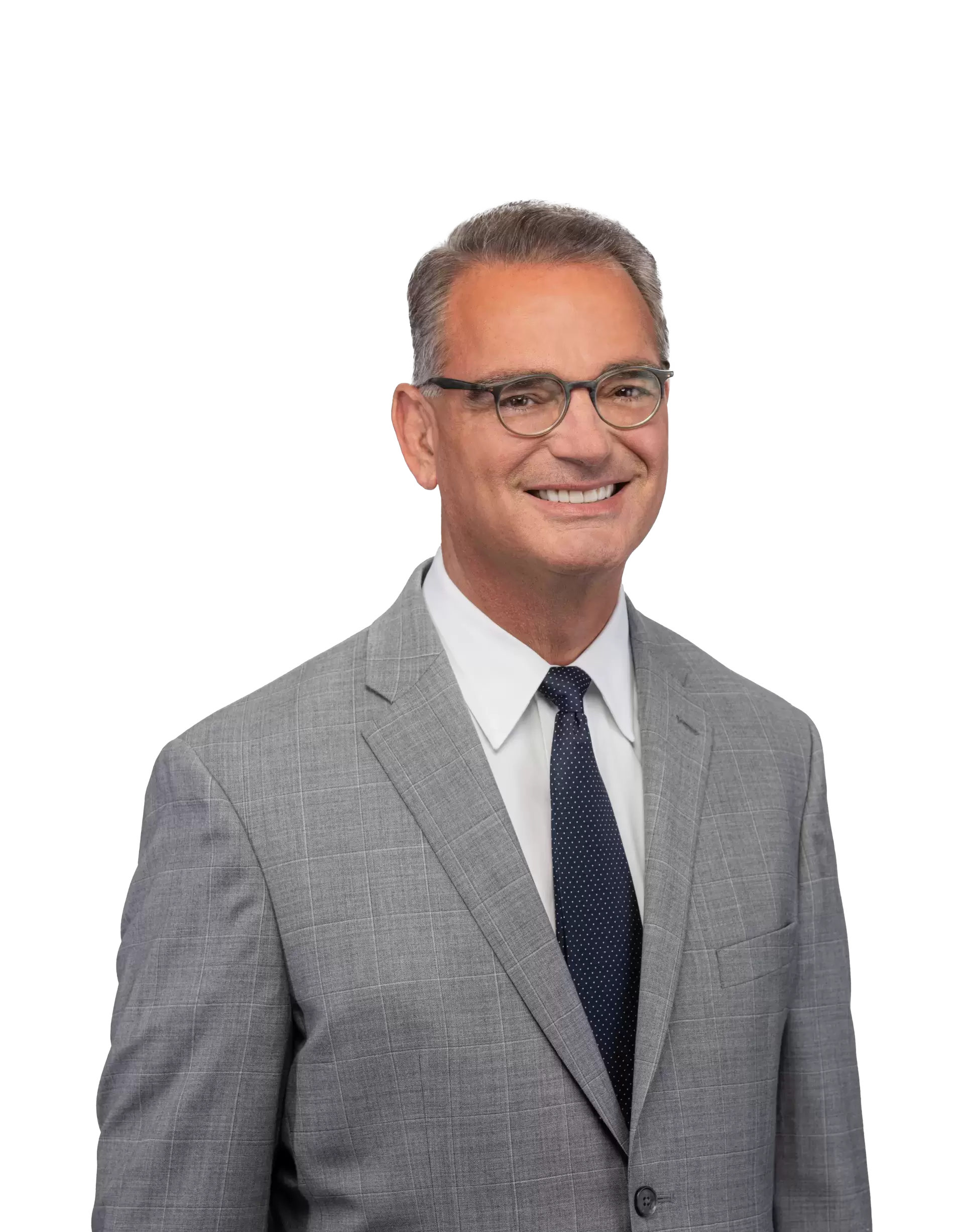 Content checked by the personal injury attorney Ross Cellino. As a family man and a trial attorney, I pride myself on winning cases and serving the community. With over 35 years of experience, I understand the function of a jury, how juries arrive at conclusions, and the role that the jury plays in administering justice. I know how to win cases. You can find us in Manhattan, Buffalo, Melville, Rochester, Brooklyn, The Bronx, Queens and other locations throughout New York.
Mark Kochanowicz is from far the best attorney you can have. Mark treats you like a friend more than a client. He truly cares and go the extra mile for you and your case, contacts you to update you in regards to your case and keep you informed at all times. Mark represented me twice and settled my cases for way more than I expected. I highly recommend Mark Kochanowicz because he is just the best on what he does!!! Thank you Mark!!!!

Maria

I highly recommend Cellino Law to anyone involved in a car crash. I worked with Michael Lovecchio, and had a wonderful experience given the circumstances. He was very attentive, and got the best possible outcome I could have wanted.

Susan

Thank you for your help in settling the case of my father's accident. I could always count on you to answer my questions honestly and in terms I could understand. If all lawyers at Cellino Law are like you, I understand why they are an A-1 law firm.

Bedner

I want to thank your law firm for settling my lawsuit where others failed. You treated me with the utmost respect and care, because of your law firm the dream of owning my own home finally came true. For the first time in a long time, we're living out our dream home. Thank you a million times over. Thank you for making my dream come true.

Marcy

I am writing to let you know what an outstanding job George Gridelli did for me in my personal injury lawsuit. His professionalism and expertise were evident at our first metting and he and his paralegal Diane D'Andrea took care of me as if I was a friend and not merely a client. They both went above and beyond for me in so many ways that it would be too numerous to list and I am grateful to have had such an exemplary team represent me. When working with George and watching him in court he personified to me what a lawyer is supposed to be - an honest, extremely compentent man who helped guide me through the legal system. I could not have obtained better representation anywhere else at any price. To me that says a lot abut you and your firm's integrity. Thank you again for representing me and for having such stellar individuals working for you! I will continue to recommend your firm.

Carol

Now that reality has set in, I want to thank you for all your work and assistance in obtaining my settlement for the pelvic mesh. This money will make my life so much easier in the future. Medicare just isn't sufficient. I know that I will have enough to live on. I truly appreciate of your efforts. Thank you!

Loraine