Top Mass Tort Lawsuits That Are Gaining Steam in 2023
June 16, 2023
Mass tort lawsuits involve a large number of people who have been harmed in a similar way by the same defective product or party.
In many cases, potential plaintiffs learn that they are eligible for compensation for damages like medical bills, lost wages, or pain and suffering because a defective product or negligent action has made headlines as a mass tort issue. As personal injury attorneys, our team at Cellino Law has been at the forefront of many of these claims.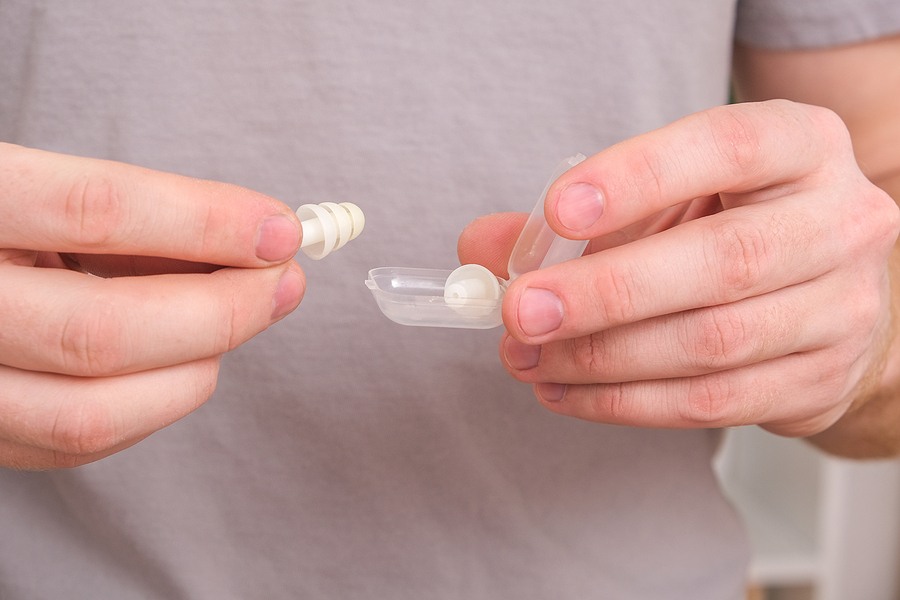 We believe in holding negligent parties accountable for causing injury or illness, especially when it has been allowed to hurt a significant number of people.
If you have been harmed by one of these defective products or the actions of these negligent parties, we encourage you to reach out to our team at (800) 555-5555 or by submitting an online form to schedule a free consultation with one of our mass tort personal injury attorneys. Our highly experienced mass tort lawyers will work to ensure that you receive the compensation you deserve for your injuries and damages.
3M Earplug Lawsuits
3M, a massive manufacturing company, held an exclusive contract with the U.S. military to supply earplugs that were intended to protect service members' hearing from the sounds of loud machinery, gunfire, and other noise that could damage their hearing. However, a design flaw made the plugs too short to be inserted deeply enough to create a protective seal.
3M is now facing about 200,000 claims from veterans who have experienced partial or total hearing loss as a result of using these defective earplugs.
The claims are being heard as a multidistrict litigation under Judge Casey Rogers. The courts have recently blocked a 3M subsidiary's attempt to circumvent the expense of settling a group of defective earplug claims by declaring bankruptcy. 3M is still attempting to argue that they should be immune as government contractors, though it has yet to gain meaningful traction. Plaintiffs in Bellwether 3M earplug claims have already been awarded millions of dollars in damages.
Tylenol Autism Lawsuits
In recent years, researchers have discovered a link between prenatal exposure to acetaminophen and neurological conditions like autism and ADHD. Both autism and ADHD can have profound effects on a child's quality of life, learning abilities, communication, socialization, and future job opportunities.
Parents are pursuing compensation for their past and future damages, but it remains to be seen whether or not the courts will accept the evidence plaintiffs present as sufficient scientific evidence to merit a claim.
The Tylenol autism lawsuits are being considered multidistrict litigation in the Southern District of New York under the supervision of U.S. District Judge Denise Cote. The defendants, including companies like Walmart and Johnson & Johnson, have argued that they should not be held liable for failure to warn consumers of the potential risk of autism and ADHD because their warning labels met state standards, but this argument has been rejected twice by Judge Cote.
Chemical Hair Relaxer Uterine Cancer Lawsuits
In 2022, an NIH study uncovered an alarming association between high rates of chemical hair relaxer usage and hormone-sensitive cancers, such as uterine cancer. Chemical hair relaxers are a popular beauty product among women with curly hair, particularly Black women.
It is not uncommon for them to be used more than four times a year, which was considered "frequent usage" for the purposes of the study, and was tied to a doubling of an individual's risk of developing cancer of the reproductive system. In many cases, plaintiffs have used these products for years.
While cancer is physically, financially, and emotionally devastating enough, the types of cancer caused by the chemicals found in these products often compromise a woman's fertility, robbing her of the chance to become a parent or have additional children. Nearly 150 chemical hair relaxer lawsuits have been consolidated into multidistrict litigation and are being heard in the Northern District of Illinois under U.S. District Judge Mary Rowland.
As of right now, plaintiffs are filing Master Complaints. Defendants are attempting to delay the process by asking for an evaluation of whether chemical hair relaxers are carcinogenic as opposed to jumping right into whether the plaintiffs were injured by these products, but this request is unlikely to be approved.
Camp Lejeune Water Contamination Lawsuits
Between 1953 and 1987, the water supply to Camp Lejeune and its on-base housing was regularly contaminated with high levels of toxic chemicals. For decades, the military families who lived there experienced higher rates of cancers, chronic health conditions, and birth defects while high-ranking officials who were aware of the contamination failed to properly deal with the situation or inform Camp Lejeune families.
Camp Lejeune families were barred from pursuing civil claims until last year due to a strict statute of limitations. The Camp Lejeune Justice Act, passed by Congress in 2022, made it possible for them to file claims for compensation.
The claims are being heard in the Eastern District of North Carolina, where Camp Lejeune is located. The judges overseeing the claims have indicated a preference for expediting the process with an acknowledgment that many of the plaintiffs are elderly and some are sickly, so they should have the opportunity to see their claim settled sooner rather than later.
The hope is that many of the tens of thousands of claims can be settled administratively with the Navy's JAG office instead of going to trial to accomplish this.
Philips CPAP Breathing Machine Lawsuits
CPAP breathing machines are commonly used as a tool to help manage sleep apnea, a condition that affects millions of Americans. Philips Respironics, a major manufacturer of CPAP machines, is facing accusations that the design of the foam on the machines was defective.
Users claim the foam was flaking off, entering their airways, and causing a host of health issues, from respiratory conditions to cancer. After more than five years of receiving these types of reports, Philips finally issued a massive recall, promising to update the returned product and send it back.
Philips then fumbled the fix by incorrectly redistributing the collected machines, so users were given back CPAP machines with the wrong settings to treat their sleep apnea. The company is now facing over 500 CPAP machine lawsuits, which have been condensed into multidistrict litigation in Pennsylvania.
There is a strong indication that Philips Respironics may agree to settle some of the claims, as its parent company Royal Philips set aside $630 million dollars for the purposes of medical monitoring and other forms of reimbursement for plaintiffs who have not yet sustained injuries.
AFFF Firefighting Foam Lawsuits
Aqueous Film-Forming Foam (AFFF) is used to extinguish fires quickly by coating fuel in a film that eliminates the oxygen supply, therefore choking the fire. It has been found to contain forever chemicals, which are a group of known carcinogens.
The manufacturers of AFFF, such as 3M, have long been aware of the dangers of forever chemicals, such as cancer, but have neglected to alert the public or regulatory agencies. People who have become ill after AFFF exposure are now pursuing compensation from these manufacturers.
Some plaintiffs are pursuing claims based on their occupational exposure as airport workers, military service members, and firefighters. Others are filing claims based on environmental exposure, claiming that AFFF runoff contaminated their water supply. This has been a common issue in communities located near airports and military bases.
3M has just agreed to a 10.3 billion dollar settlement with public water utilities to help fund their cleanup efforts.
Paraquat Parkinson's Lawsuits
Paraquat is a weed killer that is infamously lethal when ingested, even in tiny amounts. Unfortunately, it appears that the danger doesn't stop there, at least according to the more than 4,000 plaintiffs in these claims who say that exposure to paraquat has caused them to develop Parkinson's Disease.
Parkinson's Disease is a degenerative disease that causes irreparable damage to mobility over time. The plaintiffs are mostly agricultural workers who believe that they were exposed through the residue of the chemical on their hands and inhaling it as it was sprayed over their fields.
There is also a concern that paraquat has contaminated water supplies, soil, and to an extent, food supplies. Paraquat Parkinson's claims are being heard as multidistrict litigation in the Southern District of Illinois with Chief Judge Rosenstengel presiding.
The plaintiff's claims are currently focused on a design-flaw argument, but that may shift. The bellwether trials for the paraquat Parkinson's lawsuits are set for October, which will provide a clearer picture of what evidence will be accepted and what a claim may be worth.
Tepezza Hearing Loss Lawsuits
After being on the market for only about three years, Tepezza is already facing claims that it causes permanent hearing damage. Right now, Tepezza is the only approved medication to treat Thyroid Eye Disease, a condition where the eyes and surrounding tissues become inflamed.
It can lead to swelling or bulging eyes, and it is often tied to thyroid issues or Graves' Disease. Some Tepezza users have reported that after taking the injection, they sustained permanent hearing loss or persistent tinnitus.
Plaintiffs in the Tepezza hearing loss lawsuit argue that Horizon Therapeutics, the makers of Tepezza, failed to warn them that the side effects of taking the drug could become permanent. Right now, the claims are being heard in the Northern District of Illinois under the jurisdiction of U.S. District Judge Thomas Durkin.
A status conference is now happening to discuss the management of the case and provide an opportunity for Judge Durkin to familiarize himself with the case.
Choose Cellino Law to Represent You in Your Mass Tort Personal Injury Claim
At Cellino Law, we are committed to providing excellent service to each and every client, regardless of the size of their claim. We recognize that in a mass tort claim, you need your own advocate to give your needs a voice rather than get lost in the crowd. Our team will work tirelessly to recover compensation for your damages so that you can begin to rebuild your life.
New Yorkers have trusted the Cellino family for over 50 years to represent their interests, and so can you. We have acquired a reputation for being straightforward, dedicated, and strategic based not just on our outstanding results but on how we treat every client that comes into our office. With Cellino Law, you can expect excellence.
Contact Cellino Law For More Information About Navigating Top Mass Tort Lawsuits
Filing a personal injury lawsuit can be overwhelming enough, but the prospect of joining a class action or multidistrict litigation can be a huge deterrent for some plaintiffs. At Cellino Law, we want to encourage you to seek out the compensation you deserve. We will be by your side for every step, from the first consultation to receiving your settlement check.
Our product liability attorneys are experienced negotiators who are prepared to go to trial if the need arises. We understand what a fair settlement could mean for your family, so we take our duty to serve with the utmost seriousness.
Don't delay in seeking legal assistance if you believe that you are eligible to join one of these mass tort claims. Instead, contact Cellino Law to set up a free consultation. Our team can be reached at (800) 555-5555 or by submitting an online form. The personal injury attorneys of Cellino Law look forward to discussing your claim with you so that we can help figure out the best path forward.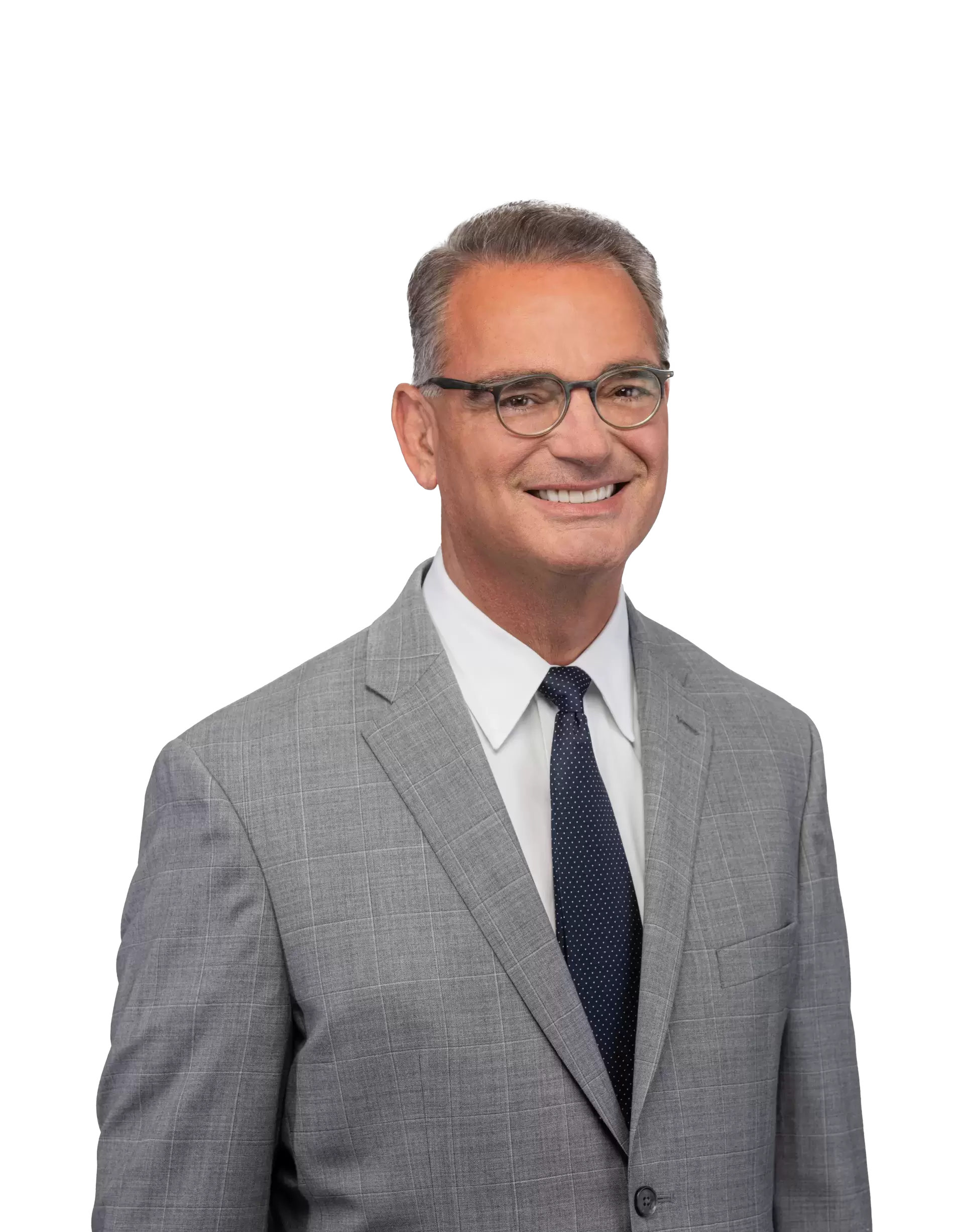 Content checked by the personal injury attorney Ross Cellino. As a family man and a trial attorney, I pride myself on winning cases and serving the community. With over 35 years of experience, I understand the function of a jury, how juries arrive at conclusions, and the role that the jury plays in administering justice. I know how to win cases. You can find us in Manhattan, Buffalo, Melville, Rochester, Brooklyn, The Bronx, Queens and other locations throughout New York.
I really appreciated your determination and efforts on handling my case. You have done an outstanding job, and I am very satisfied with the outcome of the settlement. Thank you so so much John.

Amparo

This is to express our gratitude to you and your team in helping us and Stephanie navigate through the legal process following her car accident. We are very satisfied with the outcome and grateful for your hard work and attention to details. We fell confident that with this compensation, Stephanie will be able to move forward with her studies and her life with the ability to care for some of her health needs resulting from the injuries sustained following her car accident. Thank you very much and may God continue to bless your efforts.

Jose & Rose

My wife and I would like to take this opportunity to thank you for a fantastic job as our attorney. We could not have been more pleased with the work you and your team has done on this case. This past four years or so has been such a roller coaster for our family. We are very pleased and grateful with the result. We have made a good choice by choosing you. Thank you.

Dave

Cellino Law was a great company to work with. From the beginning they came out and met with my uncle and myself and assured us that everything would be taken care of from beginning to end our lawyer state and constant contact with us to make sure that everything would go smoothly and it did. I would definitely recommend anybody to go to Cellino Law for whatever help they need. And specifically please ask for the lawyer that we had Mr. Alan Silverstein. He was amazing and his staff was always attentive. Please go with them for your next law needs.

Eshaunda

Mark Kochanowicz is from far the best attorney you can have. Mark treats you like a friend more than a client. He truly cares and go the extra mile for you and your case, contacts you to update you in regards to your case and keep you informed at all times. Mark represented me twice and settled my cases for way more than I expected. I highly recommend Mark Kochanowicz because he is just the best on what he does!!! Thank you Mark!!!!

Maria

My experience during the time of negotiations was extremely positive. Josh Sandberg handled my lawsuit with the utmost integrity. He returned all my phone calls in a timely manner and answered all my questions. Josh made things less stressful. I would highly recommend Josh and the entire staff at Cellino Law.

Arthur