5 Steps to Take After an MTA Bus Accident
November 7, 2023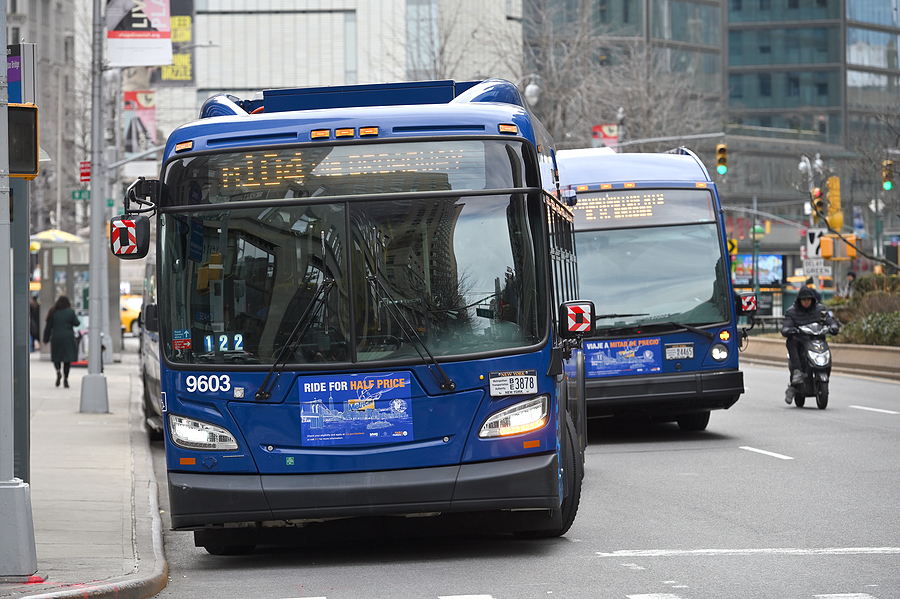 MTA bus accident victims should collect evidence at the accident scene by taking pictures and exchanging contact information
Those involved in MTA bus accidents should seek medical attention for severe injuries
New York MTA bus accident victims must file police reports for accidents that cause serious injuries
Keeping detailed records is important for MTA bus accident litigation
Hiring a bus accident lawyer can help with your MTA bus accident claim
New York has plenty of public transportation options for those who need to get around without a car, including the Metropolitan Transportation Authority (MTA) bus system. Highly trained drivers can transport passengers throughout New York City, Long Island, and southeastern New York. However, drivers can make mistakes that can cause an MTA bus accident.
What happens if a bus hits your car? Your vehicle could sustain catastrophic damage, as an MTA bus can destroy the structure of your vehicle due to its size. This can expose you to severe physical trauma that can cause serious injuries. Passengers can sustain injuries during MTA bus accidents that they can pursue compensation for in MTA bus accident claims.
Gather Evidence at the Scene of the MTA Bus Accident
MTA bus accidents can happen in New York because of reckless driving, poor road conditions, and defective bus parts. What happens if a bus hits your car? You can sustain serious injuries that can expose you to long-term pain and suffering.
In the aftermath of the MTA bus accident, you should take many steps to help recover from injuries and pursue compensation for damages. Immediately after the accident, you should pull your vehicle off the road and collect evidence at the accident scene.
This evidence can establish the accident happened, you sustained injuries, and the negligence of the at-fault party. You could take pictures of the property damage to your vehicle, your serious injuries, skid marks from the bus, or factors that could have contributed to the accident. You should also gather contact information from those involved in the accident and witnesses.
Seek Medical Attention After an MTA Bus Accident
Those who suffer blunt-force trauma from an MTA bus accident should seek medical attention. They can suffer serious injuries that can grow worse the longer they wait to receive medical attention. Going to the hospital as soon as possible after the MTA bus accident can help with the recovery process.
A healthcare professional can use diagnostic tests and a physical examination to determine if you suffered injuries and can advise what medical treatment can help you heal. This hospital visit can go on your medical records and help later with litigation. It can prove that you took your injuries seriously after the MTA bus accident and sought medical treatment swiftly.
MTA Bus Accident Victims Should File Police Reports
MTA bus accident victims should also file a police report. New York state requires victims who sustained over $1,000 of property damage or who sustained serious injuries to file police reports. The responding officer can come to the scene of the accident and write down all of the details they can discover.
They will take statements from those involved in the MTA bus accident to get their sides of the story. Some information included in a police report includes where it happened, who was involved, what damage occurred, whether someone suffered serious injuries, and what witnesses had to say. MTA bus accident victims can later use this report for proof of negligence.
Keep Detailed Records to Help With a Bus Accident Claim
Recovering compensation for damages in an MTA bus accident claim requires you to prove the at-fault party's liability. Doing this means you must keep detailed records of any evidence that can help establish the at-fault party's negligence.
You must keep track of your medical records proving serious injuries, insurance statements, police reports, and any other documentation that can help with litigation. It can also help if you write down all the details from the MTA bus accident soon after the incident so you can remember details that will be important later on.
Hire a Bus Accident Lawyer to Help With Your MTA Bus Accident Claim
MTA bus accident claims can be difficult to handle without legal experience. The Metropolitan Transportation Authority is a public benefit company, so suing them for damages requires you to file a claim with the government. These can be challenging claims to prove and litigate properly.
This is why it's vital for you to hire a lawyer with experience handling MTA bus accident claims. They can explain the intricacies of holding the MTA accountable for damages and how to handle the claim to maximize your chances of success. These types of claims are very different than regular personal injury claims, so it's important to have experienced legal counsel in your corner.
Contact Cellino Law for Help With Your MTA Bus Accident Claim
At Cellino Law, our personal injury lawyers have experience helping New Yorkers recover compensation for damages caused while using public transportation. We understand how an MTA bus accident can expose you to serious injuries that can affect your health in the long term.
Our MTA bus accident attorneys wish to use their experience and expertise to help you develop a legal counsel plan that can help you recover financially from your injuries. Contact Cellino Law today for a free MTA bus accident case evaluation by calling us at 800-555-5555 or leaving a message on our online contact page.
Frequently Asked Questions About MTA Bus Accidents
What Can Cause an MTA Bus Accident?
MTA bus accidents can result from the same reasons as car accidents. Bus and car drivers can make reckless mistakes behind the wheel that can cause them to lose control of their vehicle and crash. Negligent driving behavior that can cause an MTA bus accident includes distracted driving, speeding, drowsy driving, etc.
Mistakes outside the MTA bus driver's control can also cause bus accidents. These include dangerous road conditions, adverse weather, a lack of traffic control signals, and defective bus parts.
Who Can Be Held Liable for an MTA Bus Accident?
The at-fault party for an MTA bus accident claim is the person whose negligence caused the accident. The most likely liable party is the driver, whose reckless driving behavior caused the bus crash. This can include the bus driver or another motor vehicle driver who crashed into the MTA bus.
The MTA can also share liability in some cases. When an MTA bus driver completes a work task, their employer has vicarious liability over their wrongdoings. This means the MTA can share liability for reckless behavior from an MTA bus driver during work hours.
MTA bus accidents can result from defective bus parts or poor maintenance of a bus that causes it to break down. In this case, the bus part manufacturer and the bus maintenance crew can be held liable for damages in an MTA bus accident claim.
Can Bus Passengers File an MTA Bus Accident Claim?
Drivers of other cars are not the only parties that can sustain physical harm from an MTA bus accident. These types of accidents can expose many people to injury risk, including bus passengers. Passengers can sustain direct trauma from receiving a blow from another motor vehicle or the impact of the collision, causing them to smash into heavy objects in the bus.
MTA bus passengers can file bus accident claims to pursue compensation for damages. They have the right to pursue compensation just like anyone else injured in a personal injury accident. If you were a passenger injured in an MTA bus accident, you should contact a bus accident lawyer today to learn about your rights to pursue compensation for damages.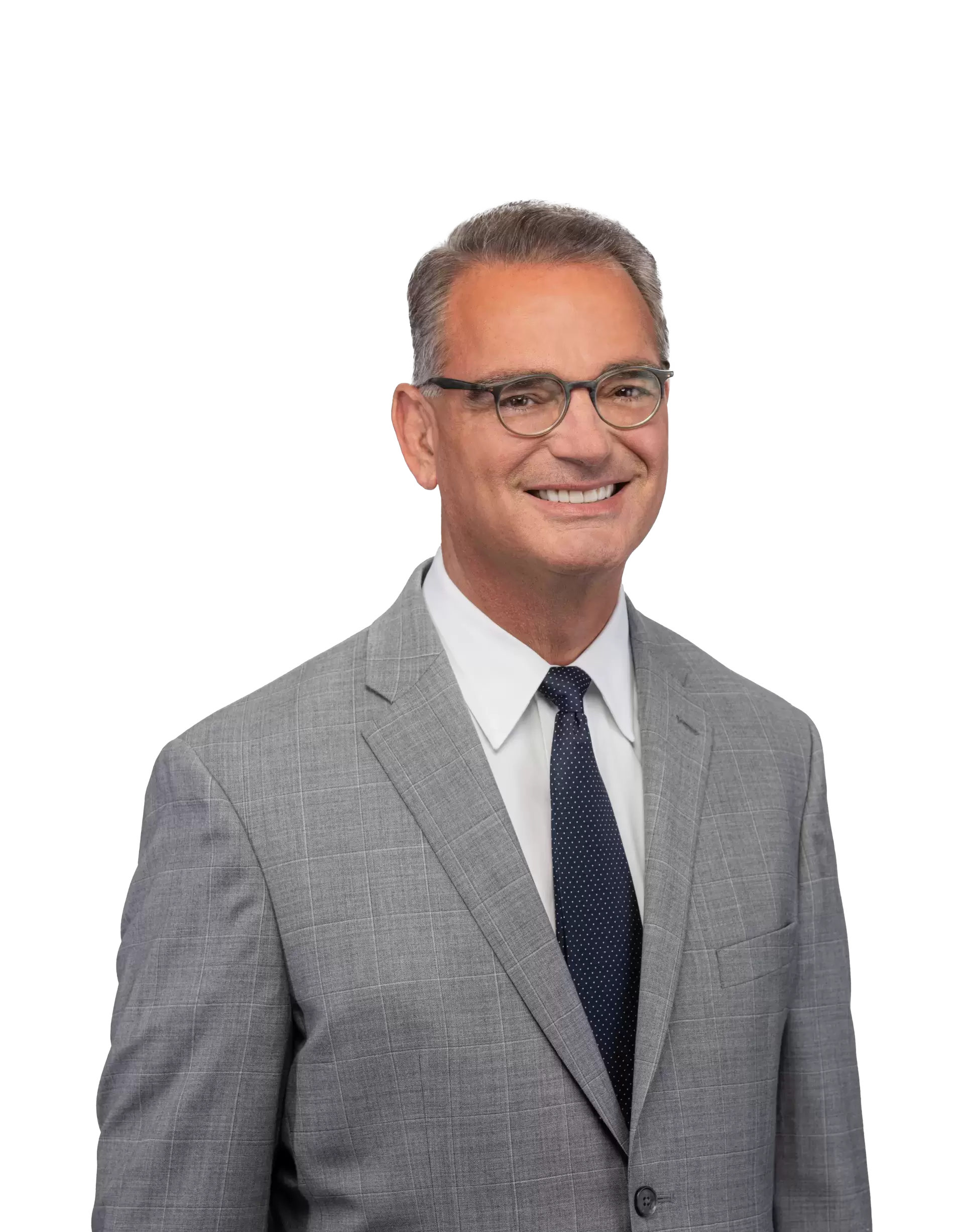 Content checked by the personal injury attorney Ross Cellino. As a family man and a trial attorney, I pride myself on winning cases and serving the community. With over 35 years of experience, I understand the function of a jury, how juries arrive at conclusions, and the role that the jury plays in administering justice. I know how to win cases. You can find us in Manhattan, Buffalo, Melville, Rochester, Brooklyn, The Bronx, Queens and other locations throughout New York.
We'd like to thank you for all the assistance and time you spent on our case. Your professionalism and honesty will always be appreciated. The staff was always courteous and we were always impressed with your accountability. Your passion and dedication will never be forgotten, nor will you.

Sarah

I just want to let you know that I did receive my settlement check. More importantly, I want to thank you again for all you did for both me and my family. I could not be more pleased with my experience at Cellino Law. From the moment I first spoke with you I felt comfortable - you took a sincere interest in my case, clearly explained the process and effected a quick settlement. From this day forward, when someone asks if I can recommend a good lawyer I will, without hesitation, say "Cellino Law". Thanks again.

Walter

This is to express our gratitude to you and your team in helping us and Stephanie navigate through the legal process following her car accident. We are very satisfied with the outcome and grateful for your hard work and attention to details. We fell confident that with this compensation, Stephanie will be able to move forward with her studies and her life with the ability to care for some of her health needs resulting from the injuries sustained following her car accident. Thank you very much and may God continue to bless your efforts.

Jose & Rose

Tim Cellino handled my case beautifully. He is very knowledgeable and patient with all my questions. He kept in touch with me through out my ordeal. Tim also got a settlement for more than I expected. I highly recommend Tim Cellino!

Jayne

Thank you for your efforts on my behalf. I am very pleased (and surprised) at the amount of the settlement. We will use the funds to help pay down the debt on the truck we had to purchase after ours was totaled. Thank you again.

Linda

Mark Kochanowicz is from far the best attorney you can have. Mark treats you like a friend more than a client. He truly cares and go the extra mile for you and your case, contacts you to update you in regards to your case and keep you informed at all times. Mark represented me twice and settled my cases for way more than I expected. I highly recommend Mark Kochanowicz because he is just the best on what he does!!! Thank you Mark!!!!

Maria