Navigating New York's Public Transport: Safety Tips for Tourists
October 5, 2023
New York is renowned for its expansive and accessible public transportation system. As a tourist, the subway and bus network can seem impossible to navigate. However, there are precautions you can take to reduce your risk of injury and reach your destination safely.
By being proactive and alert, you can potentially avoid the costs of sustaining a serious injury, such as medical expenses, loss of income, or pain and suffering. If your injury was the result of another party's negligence or intentional harm, you may be able to file a personal injury lawsuit to recover these costs.
The personal injury lawyers of Cellino Law are committed to maximizing your compensation for your damages through dedicated service. We encourage you to schedule a free consultation with our team by calling us at (800) 555-5555 or contacting us via our online form today.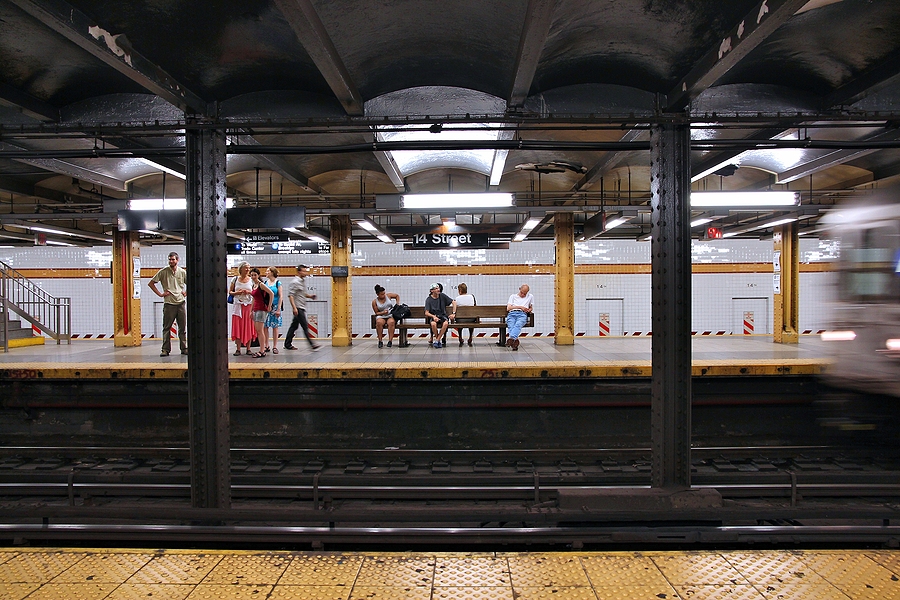 Be Aware of Your Surroundings and Limit Distractions on Public Transport
When you are in an unfamiliar place, it is easy to become distracted by the sights and sounds of a new city, trying to navigate using the map of a busy public transportation system, checking the time, coordinating a reservation, or keeping up with your group as you travel.
As a pedestrian, you are more vulnerable, and being distracted makes you an easier target for pickpockets and other people with malicious intentions. If you aren't paying close attention to where you are stepping, you are also at a greater risk of a slip and fall accident. Instead, keep a close eye on your environment.
Practically speaking, that means leaving your headphones out, waiting to make a call or send a text, and keeping your head on a swivel. Taking a proactive approach can also help alleviate some risks. For example, plan your route ahead of time so that you have a friend to ride with instead of taking the bus.
Don't Ride the Subway Late at Night, Especially Alone
It can be risky to ride the subway at night, even for locals. If you know that you will be leaving the office, a friend's house, a show, or an event after 10 p.m., you should consider taking an alternate form of transportation, such as a cab, an Uber, or getting a friend to drive you home.
If you don't have other options, make sure to let someone else know that you are taking the subway or bus and what time you should arrive home. Try to sit at the front of the bus or in the conductor's car, especially if you have to travel alone. Keep self-defense tools like pepper spray handy.
Whenever possible, you should stay in well-lit, well-populated areas. Don't get into an empty car; there's probably a good reason that no one else is riding in it. Plus, if something goes wrong, whether that be a medical emergency, a robbery, or an assault– there are fewer witnesses and no one to intervene.
Conceal Your Valuables and Keep Track of Your Belongings
If you are traveling with expensive items on public transportation, place them out of sight whenever possible. This means zipping up your purse or backpack, hiding your chain or necklace under your shirt, turning the stone on your ring inwards towards your palm, and keeping your phone out of sight.
If you have gone shopping, avoid carrying bags with the names of expensive stores onto public transportation or removing items from your bags. The point is not to advertise anything of value that you may be carrying with you, lest you risk inviting unwanted attention.
It is often best to keep your purse, backpack, or bags firmly in your grasp rather than setting them down, where they could easily be snatched. When it is your turn to get off, have your items in hand to avoid delays. This avoids inconveniencing other riders and reduces the time someone has to grab your valuables while you are distracted.
Adopt a Firm Attitude and Beware of Potential Scams
Unfortunately, tourists are often the target of scam artists. Panhandlers often congregate near transport hubs and try to catch tourists off guard or swindle them out of their money. Others will fake an injury, try to convince you to bet on a game or bump into you in a crowd to grab your phone or wallet.
As a tourist, it is generally to your benefit to blend in and appear confident. Walk quickly and appear as though you have a destination in mind. Ignore panhandlers, and don't hesitate to use an assertive tone to tell people to back up. This can potentially help ward off confrontations from pushy scam artists to violent individuals.
Obviously, this is a balancing act. In some cases, it is in your best interest to avoid or de-escalate a situation as your first line of defense to avoid exacerbating the situation any further. You can also involve nearby law enforcement, who are stationed throughout the city, including subway stations.
Choose Cellino Law Group to Represent You in a Personal Injury Claim
With over six decades of experience, the personal injury attorneys of Cellino Law are the team that you want to represent your claim to secure a fair settlement. We have deliberately cultivated a reputation for outstanding client satisfaction by being supportive, honest, and effective.
Our team of skilled personal injury attorneys has secured incredible results for our injured clients, which has allowed them to rebuild their lives after being seriously injured, and we are prepared to do the same for you.
Contact Cellino Law About Your New York Personal Injury Lawsuit Today
Taking public transportation as a tourist in New York can be a convenient, affordable, and fun way to explore the city. If you use common sense precautions, you can substantially reduce your risk of being accidentally injured, assaulted, or robbed while taking the bus or subway.
However, you can't completely eliminate the risk. At Cellino Law, we can offer you the benefit of more than 65 years of experience in personal injury law, a vast network of resources, and access to a team of trustworthy, organized negotiators who will vocally advocate for you and your personal injury lawsuit.
You can reach out to our team to schedule a free consultation by calling us at (800) 555-5555 or contacting us via our online form today. We can provide you with the legal support you need to maximize your compensation in a New York personal injury lawsuit.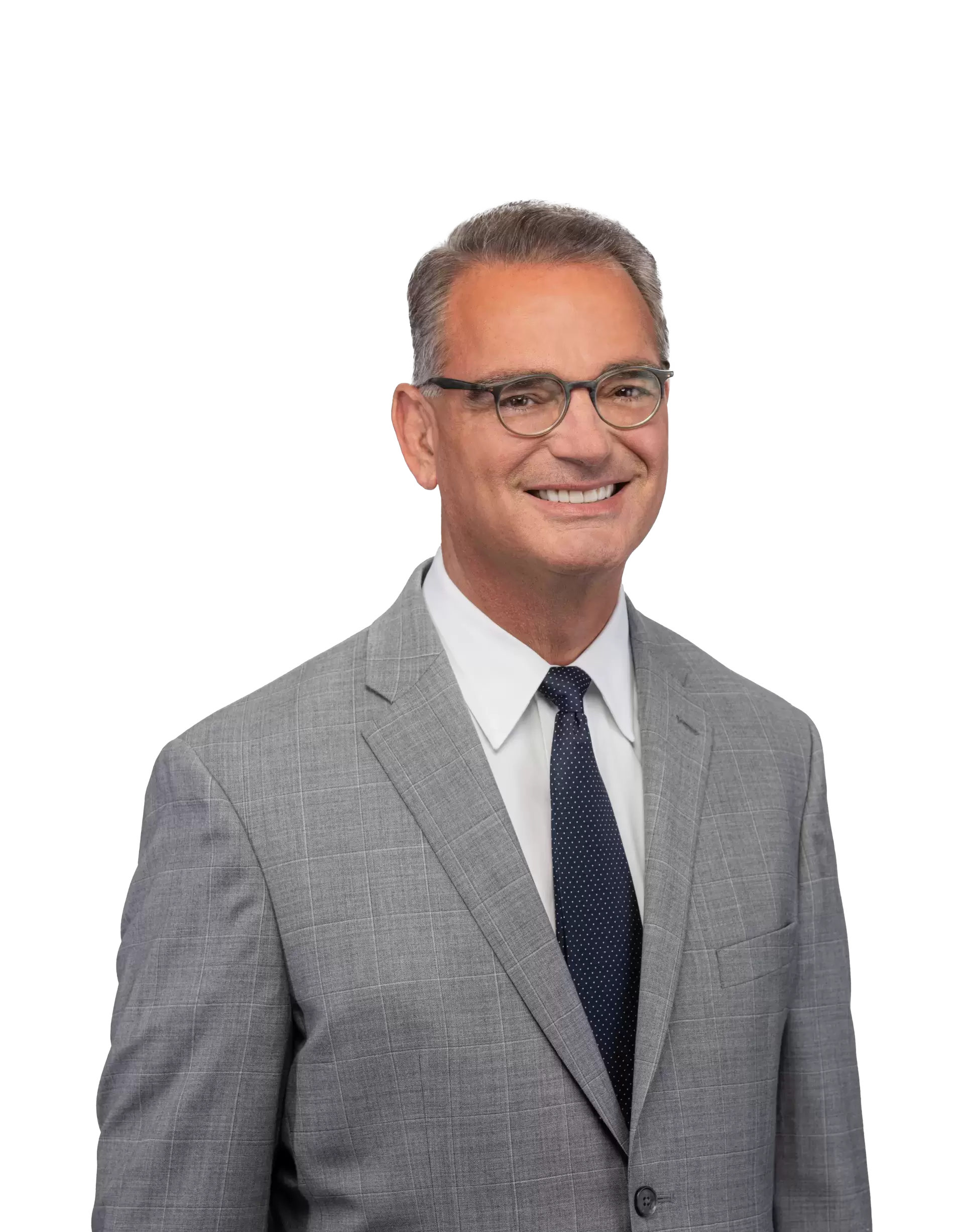 Content checked by the personal injury attorney Ross Cellino. As a family man and a trial attorney, I pride myself on winning cases and serving the community. With over 35 years of experience, I understand the function of a jury, how juries arrive at conclusions, and the role that the jury plays in administering justice. I know how to win cases. You can find us in Manhattan, Buffalo, Melville, Rochester, Brooklyn, The Bronx, Queens and other locations throughout New York.
Cellino Law and more specifically my attorney, Gregory V. Pajak, Managing Attorney, and as a whole the Cellino Law Firm and its organization. This is by far one of the most professional law firms and attorney I have ever engaged with and retained in my 35 years. The level of professionalism goes beyond words, the care and constant engagement with me as the client was touching. I was never ever just treated as simply a CASE with potentially a significant dollar number attached to my file. I was engaged regularly, Tracey (Ass't) and Greg always made sure to remain constant, as well as consistent in overseeing that my case was handled properly and that it did matter in many ways - ensuring that the end result(s) would be fair and reasonable to my case/injury. The regular follow-up calls were very satisfying, knowing that you're involved in your case matters significantly AND always. One of my main items to recognize Cellino Law and Gregory is that whenever I called, I was able to get through to speak directly to my Lawyer and he would answer any if not all of my questions in a very professional and genuinely caring manner. I always felt cared for and protected legally and more importantly, I was made feel as a human being that was being cared for and always keeping me abreast of all matters connected to the case. There was never a point I felt let down, on the contrary -the level of service was "STELLAR". Greg is the consummate professional, a 'role model', if you will, for what other attorneys should strive to become when dealing with their clients.

Anthony

Thank you for all your help. It has been a long journey. At last, the light at the end of the tunnel. Also, thank Tom for the help and work he put in.

Ron

Now that reality has set in, I want to thank you for all your work and assistance in obtaining my settlement for the pelvic mesh. This money will make my life so much easier in the future. Medicare just isn't sufficient. I know that I will have enough to live on. I truly appreciate of your efforts. Thank you!

Loraine

Cellino Law was a great company to work with. From the beginning they came out and met with my uncle and myself and assured us that everything would be taken care of from beginning to end our lawyer state and constant contact with us to make sure that everything would go smoothly and it did. I would definitely recommend anybody to go to Cellino Law for whatever help they need. And specifically please ask for the lawyer that we had Mr. Alan Silverstein. He was amazing and his staff was always attentive. Please go with them for your next law needs.

Eshaunda

I just want to let you know that I did receive my settlement check. More importantly, I want to thank you again for all you did for both me and my family. I could not be more pleased with my experience at Cellino Law. From the moment I first spoke with you I felt comfortable - you took a sincere interest in my case, clearly explained the process and effected a quick settlement. From this day forward, when someone asks if I can recommend a good lawyer I will, without hesitation, say "Cellino Law". Thanks again.

Walter

This is to express our gratitude to you and your team in helping us and Stephanie navigate through the legal process following her car accident. We are very satisfied with the outcome and grateful for your hard work and attention to details. We fell confident that with this compensation, Stephanie will be able to move forward with her studies and her life with the ability to care for some of her health needs resulting from the injuries sustained following her car accident. Thank you very much and may God continue to bless your efforts.

Jose & Rose