What To Ask Before Hiring A Personal Injury Lawyer
August 11, 2022
If you've been injured due to someone else's negligence, you may consider hiring a personal injury lawyer to assist you with your case. However, there are some steps you should take to ensure you're choosing the right attorney to handle your case.
Take advantage of free initial consultations and find out what to ask before hiring a personal injury lawyer, which are offered by most reputable attorney offices in New York. If possible, meet with your prospective attorney in person. You may also need to ask some key questions to make an informed decision on which lawyer is right for your case.
What is your level of experience handling my type of case?
Since "personal injury" is a large umbrella practice area, there are a number of different types of cases that can fall under it including:
Most personal injury attorneys will handle several of the case types that fall within the scope of personal injury, but almost none will handle every type of case listed. Some categories above are unique and are handled by attorneys who solely focus on those types of cases.
You should look for a personal injury attorney who has extensive experience handling your type of case. Experience means familiarity with common legal issues that may arise as well as connections with experts and investigators who can help you with your case.
Who will do the work on my case?
While this may seem like a silly question to ask when hiring a personal injury lawyer, many attorneys won't personally handle every aspect of your case. It's common practice for an attorney to work with a paralegal or legal assistant who will help to answer questions, file paperwork and handle preparation of letters. This gives your attorney time to work on some of the "bigger picture" parts of your case like investigations, hiring of experts and negotiating with the insurance companies.
Although uncommon, you may also want to ensure that the attorney you are meeting or speaking with will be handling your case. You may speak to an attorney with a reputation for receiving great outcomes in cases like yours, but that may not help you if the case is passed to someone else at the firm.
What is your fee for taking my case?
The majority of plaintiff personal injury attorneys work under what's called a contingency fee agreement, meaning they don't get paid unless they can obtain some sort of recovery for their clients. Most personal injury attorneys charge 33% of what you recover if your case is won.
It's important that you work with a reputable lawyer who is upfront and transparent about any fees involved in the legal process. If the lawyer you are talking to is evasive about fees or asks for an upfront payment, you may want to consider speaking to other lawyers before signing any agreements.
Who pays for costs incurred during the case and when are they paid?
Besides a contingency fee percentage, you may also want to know how other costs incurred during the case are paid and who pays for them. Other costs during you case may include:
Court filing fees
Expert witness fees
Administrative fees
You as the client are responsible for these costs. In most cases, the client will choose to have the law firm pay the costs upfront and then reimburse them for those costs out of the settlement amount. This allows the client to proceed with his or her case without having to outlay any money to do so.
Another consideration is who will pay these costs if you lose your case. The answer depends on the agreement you have with your attorney. You should try to find an attorney who will absorb some or all of the legal costs incurred during your case, even in the event that you lose.
What is your level of courtroom experience?
Although most personal injury cases will settle before they go to trial, it's important to know what your attorney's level of experience is in the courtroom. This can be important for a number of reasons.
First, insurance companies keep records of attorneys' performance. If your attorney has a reputation of accepting low settlement offers, insurance companies can use that against you and your attorney. They can be slow to make offers or offer lowball offers to avoid a higher payout if they know your attorney wants to avoid going to court.
Second, if your case does make it to court and your attorney has very little trial experience, you may not receive the maximum compensation you're entitled to. If the insurance company can sense that your attorney does not have the confidence, skill or experience necessary to perform in the courtroom, they may push for a lower settlement offer to avoid a trial all-together.
If your attorney has a reputation of taking cases to trial when necessary and pushing for the highest compensation possible for his or her clients, you have a better chance of receiving a reasonable settlement offer from the insurance companies in a shorter amount of time.
The Attorneys at Cellino Law Are Here To Answer Your Questions
If you have been injured due to someone else's negligence and still not sure what to ask before hiring a personal injury lawyer, the New York personal injury attorneys at Cellino Law are here to help. Our experienced trial attorneys are here to answer any questions you might have surrounding your injury and next steps in pursuing your case. Call us 24/7 at 800-555-5555.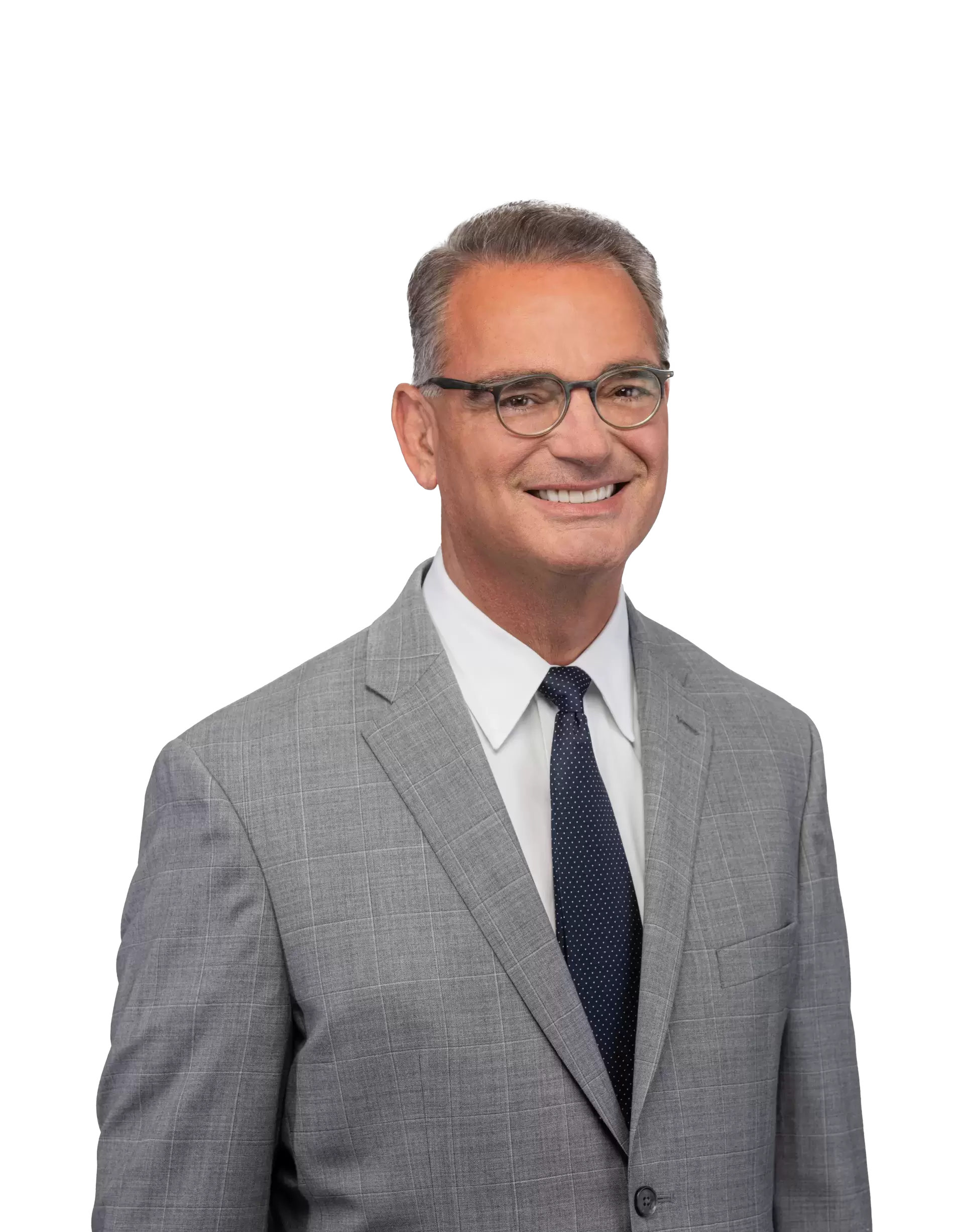 Content checked by the personal injury attorney Ross Cellino. As a family man and a trial attorney, I pride myself on winning cases and serving the community. With over 35 years of experience, I understand the function of a jury, how juries arrive at conclusions, and the role that the jury plays in administering justice. I know how to win cases. You can find us in Manhattan, Buffalo, Melville, Rochester, Brooklyn, The Bronx, Queens and other locations throughout New York.
I am writing this letter to say how much I appreciate your services pertaining to my case. Your injury attorney took a hands-on approach and left me fully informed at all times as to where my case was going as well as how much ground we had to cover; leaving the final decisions in my hands but making sure that I knew all of the risks involved in the choices. I have dealt with a few law firms in my life on various different cases and this is the first time that I never had to call and/or track down my lawyer… because of this, I have and will continue to recommend Cellino Law to my friends and associates.

Denise

Choosing the right attorney to represent you after an accident can make all the difference. This is no cliche. I recently experienced these words to live by first hand. After a tractor trailer rear ended me at high speed in 2017 I retained Allan Silverstein to handle my case. I quickly realized that bringing a lawsuit rapidly snowballs into a mountain of details that can make or break your results. Documents, case histories, doctor visits, bills, and lots of phone calls all need to be accurately kept track of if a successful outcome it to be attained. To complicate matters I reside in New York and the incident took place in New Jersey. Luckily, Allan was licensed in multiple states. I was fortunate to find Allan to handle this matter from the New York area. Armed with an accurate account of the facts Allan went to work on the difficult job of negotiating with the defending insurance company as well as my no fault carrier in order to obtain the best possible outcome for my set of circumstances. In a lawsuit communication is key and and events can be of a timely nature. Allan never failed to return my calls - usually the same day! He fought skillfully and respectfully to get me the best possible settlement. He is easy to deal with and a likeable down to earth guy. He always listened with compassion and respect to my issues. He guided me with objective understanding as well as a realistic analysis of the merits of my case. When we finally settled Allan got me a fair agreement beyond my expectations and negotiated with my doctors to make sure all my bills were paid. It was a great experience having Allan represent me. Quality work in any aspect of life is hard to find. Quality is what I got with Allan Silverstein. I highly recommend him if you find yourself in need of a personal injury attorney.

Theodore

Cellino Law was a great company to work with. From the beginning they came out and met with my uncle and myself and assured us that everything would be taken care of from beginning to end our lawyer state and constant contact with us to make sure that everything would go smoothly and it did. I would definitely recommend anybody to go to Cellino Law for whatever help they need. And specifically please ask for the lawyer that we had Mr. Alan Silverstein. He was amazing and his staff was always attentive. Please go with them for your next law needs.

Eshaunda

Mark Kochanowicz is from far the best attorney you can have. Mark treats you like a friend more than a client. He truly cares and go the extra mile for you and your case, contacts you to update you in regards to your case and keep you informed at all times. Mark represented me twice and settled my cases for way more than I expected. I highly recommend Mark Kochanowicz because he is just the best on what he does!!! Thank you Mark!!!!

Maria

I can only say great things about my attorney Allan Silverstein. He is professional, he calls back right away, he keeps me informed, and makes me feel comfortable as this entire ordeal is stressful. I have total confidence in his ability to handle whatever comes his way. He is no nonsense and very good at his job. Thank you Allan... he is a true asset to the team!

Mrs Steward

We'd like to thank you for all the assistance and time you spent on our case. Your professionalism and honesty will always be appreciated. The staff was always courteous and we were always impressed with your accountability. Your passion and dedication will never be forgotten, nor will you.

Sarah