Car Accident Damages: What You Need to Know About Bicycle-Car Accidents in New York
October 6, 2023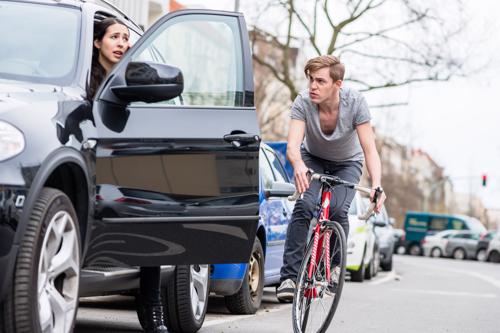 In large metropolitan areas like New York City, traveling by bicycle is a common mode of transportation for many. But with so many cars, buses, and rideshare vehicles sharing the road, the chances of an accident are heightened in populated areas.
In fact, out of over 100,000 annual motor vehicle accidents that happen in NYC, 5,688 involved a collision with a bicycle. So, what happens if you're unfortunately involved in a collision involving a car and a bike?
Common Types Of Accidents Involving A Bike And Car
Despite NYC's ongoing efforts to make the streets safer for cyclists, there are still a plethora of dangers that cyclists face when they're riding in the city. Some of the most common types of accidents include:
Hit-and-run accidents
"Dooring" accidents
Cab/Rideshare vs. cyclists
Blind spot accidents
Overtaking accidents
Bus vs. cyclists
Crossing accidents
To avoid a potentially fatal injury while riding a bike, the NHTSA encourages all riders to increase their safety by:
Wearing a helmet (required by state law if the rider is under 14)
Riding in designated bike lanes
Obeying traffic laws
Riding in daylight hours or using lights and reflectors when riding at night
Riding a bike suitable to your size
Even if bicyclists practice all of the necessary safety precautions, accidents between motorists and bicyclists can still lead to serious injuries or fatalities.
Who Is At Fault For An Accident Between A Car And Bike?
Determining who is at fault for an accident between a cyclist and a driver depends on several factors. In many cases, it's not always black and white.
When The Driver Is At Fault
Drivers are often responsible for an accident and resulting damages, and their vehicles can cause significant injuries to cyclists. When a driver is on the road, it is their duty to ensure that they obey all traffic laws – which includes being aware of pedestrians and cyclists who share the roadways.
In the event of an accident, the driver may be found at fault if:
The driver is parked or pulled over, and opens their door on the approaching cyclist
The driver and cyclist are traveling in the same direction and the driver makes a turn without signaling
The driver strikes the cyclist while attempting to pass
The driver is under the influence of drugs or alcohol
When The Cyclist Is At Fault
On the other hand, cyclists are responsible for riding responsibly and obeying the same traffic laws as motor vehicles. Although there are some special rules for bikes while they are on the road, cyclists are not always free of fault in the event of a collision with a vehicle.
A cyclist can be found at fault for an accident if:
The cyclist runs a light or stop sign where all other vehicles are obeying their signals
The cyclist fails to signal a turn into traffic
The cyclist "skitches" or is otherwise holding onto a moving vehicle
In some cases, there is no one clear-cut party that is at fault for the accident, and an insurance company will use any and all evidence that is available to make a determination on who is at fault and at what percentage.
How Fault Is Determined In NYC Bike Accidents
New York is one of the few states in the U.S. that operates with pure comparative fault laws for motor vehicle accidents. This means that even if a victim shared fault for the accident, they cannot be barred from claiming damages for their injuries if another party contributed to them.
As an example, a driver and a bicycle collide while on the road. The cyclist incurs $100,000 in damages, but they are found to be 30% at fault for the accident. In this instance, the maximum the cyclist can recover for their damages is $70,0000, which is their total damages decreased in proportion to the percentage they are at fault.
No-Fault Insurance For Bicyclists
In New York, every individual with auto insurance is required to carry what's called no-fault insurance coverage. This insurance helps to pay for any medical bills as they relate to your accident, up to $50,000.
If you were a bicyclist injured in an accident with a motor vehicle and you yourself carry auto insurance, you may be able to use your own no-fault insurance to cover medical bills up to the maximum allowance under New York State law, even if you were at fault for the accident.
When To Contact A NYC Personal Injury Attorney
If you've been involved in an accident where you've sustained injuries as a result of another party's negligence, you are within your right to pursue damages from that party's insurance company. However, injury victims often do not receive fair compensation due to lowball offers or stall tactics from the insurance company.
Working with a personal injury attorney gives injury victims peace of mind, knowing that an experienced professional is in their corner and will advocate to obtain full and fair recovery for their injuries. At Cellino Law, our attorneys have the knowledge and know-how necessary to take on big insurance companies, and we've been able to obtain over $2 billion in settlements for our clients as a result.
If you've been seriously injured in an accident involving a bike and a car in NYC, don't wait to contact a law firm that will fight for fair compensation. Contact our team for a free case consultation today at 800-555-5555.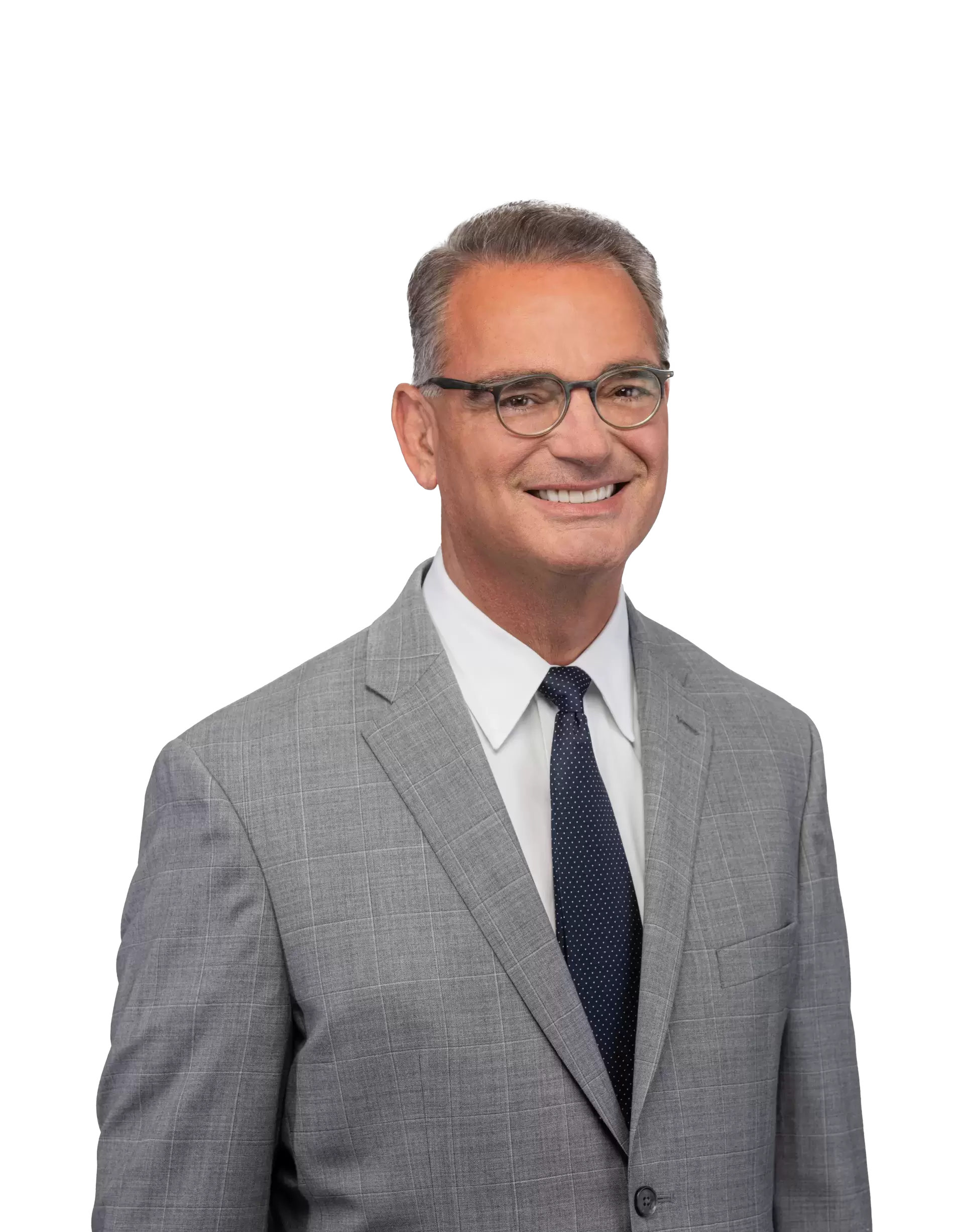 Content checked by the personal injury attorney Ross Cellino. As a family man and a trial attorney, I pride myself on winning cases and serving the community. With over 35 years of experience, I understand the function of a jury, how juries arrive at conclusions, and the role that the jury plays in administering justice. I know how to win cases. You can find us in Manhattan, Buffalo, Melville, Rochester, Brooklyn, The Bronx, Queens and other locations throughout New York.
I am writing this letter to say how much I appreciate your services pertaining to my case. Your injury attorney took a hands-on approach and left me fully informed at all times as to where my case was going as well as how much ground we had to cover; leaving the final decisions in my hands but making sure that I knew all of the risks involved in the choices. I have dealt with a few law firms in my life on various different cases and this is the first time that I never had to call and/or track down my lawyer… because of this, I have and will continue to recommend Cellino Law to my friends and associates.

Denise

Thank you for your efforts on my behalf. I am very pleased (and surprised) at the amount of the settlement. We will use the funds to help pay down the debt on the truck we had to purchase after ours was totaled. Thank you again.

Linda

Cellino Law was a great company to work with. From the beginning they came out and met with my uncle and myself and assured us that everything would be taken care of from beginning to end our lawyer state and constant contact with us to make sure that everything would go smoothly and it did. I would definitely recommend anybody to go to Cellino Law for whatever help they need. And specifically please ask for the lawyer that we had Mr. Alan Silverstein. He was amazing and his staff was always attentive. Please go with them for your next law needs.

Eshaunda

I can only say great things about my attorney Allan Silverstein. He is professional, he calls back right away, he keeps me informed, and makes me feel comfortable as this entire ordeal is stressful. I have total confidence in his ability to handle whatever comes his way. He is no nonsense and very good at his job. Thank you Allan... he is a true asset to the team!

Mrs Steward

I am writing to let you know what an outstanding job George Gridelli did for me in my personal injury lawsuit. His professionalism and expertise were evident at our first metting and he and his paralegal Diane D'Andrea took care of me as if I was a friend and not merely a client. They both went above and beyond for me in so many ways that it would be too numerous to list and I am grateful to have had such an exemplary team represent me. When working with George and watching him in court he personified to me what a lawyer is supposed to be - an honest, extremely compentent man who helped guide me through the legal system. I could not have obtained better representation anywhere else at any price. To me that says a lot abut you and your firm's integrity. Thank you again for representing me and for having such stellar individuals working for you! I will continue to recommend your firm.

Carol

I want to thank your law firm for settling my lawsuit where others failed. You treated me with the utmost respect and care, because of your law firm the dream of owning my own home finally came true. For the first time in a long time, we're living out our dream home. Thank you a million times over. Thank you for making my dream come true.

Marcy