Thyroid Eye Disease Drug Tepezza Linked To Hearing Loss In Some Patients
July 27, 2023
Ireland-based drugmaker, Horizon Pharmaceuticals, is facing a growing number of lawsuits for their Thyroid Eye Disease (TED) drug, Tepezza, alleging the drug caused permanent hearing loss and tinnitus. The lawsuits alleged that the drugmaker failed to adequately warn users of the risks associated with the popular Thyroid Eye Disease treatment. As a result, the FDA has announced a warning label update which now discloses side effects of Tepezza including that it "may cause severe and permanent hearing damage."
Thyroid Eye Disease Drug Tepezza Introduced To U.S. Market
Tepezza was introduced to the market on January 20, 2020, as the first medication approved by the FDA to treat bulging eyes and double vision resulting from Thyroid Eye Disease. Thyroid Eye Disease is an autoimmune condition that causes inflamed eye muscles, eyelids, tear ducts, and fatty tissue surrounding the eye – often leading to swollen eyes and double vision.
The FDA granted Tepezza's biologics license application (BLA) for priority review, in addition to a Fast Track and Breakthrough Therapy Designation. Additionally, Tepezza received an Orphan Drug designation and was supported, in part, by the FDA's Orphan Products Grants Program, which provides grants for clinical studies on the safety and efficacy of products for use in rare diseases or conditions. The treatment, which is currently the only prescription drug used to treat TED in the United States, is administered to patients once every three weeks, for a total of eight infusions.
Shortly after Tepezza was approved in the U.S., sales of the prescription medication skyrocketed, exceeding over $3 billion in sales by the end of 2021. But concerns quickly emerged over the potential side effects and questions of whether the drugmaker sufficiently researched the treatment or disclosed to consumers the risks which arose and were apparent amongst the medical community.
Prior to The FDA's new version of the Tepezza prescribing information guide (which was released in 2022), the drug's label did not include warnings that Tepezza could cause harmful hearing loss and tinnitus when used as prescribed. The new section added by the FDA includes warnings and precautions about the risk of severe hearing loss which may be permanent. The new Tepezza hearing loss warnings also now direct that doctors should assess patients' hearing before, during, and after using Tepezza.
Lawsuits Against Tepezza for Hearing Loss
Hundreds of former Tepezza users have filed product liability lawsuits against Horizon, alleging that they have been left with permanent hearing problems from Tepezza – a risk that was not adequately disclosed as a side effect on the initial warning labels. The former users maintain they could have avoided permanent damage to their ears if Horizon Pharmaceuticals, at the time of drug's release, had provided accurate warnings about the importance of monitoring hearing before and during treatments.
The lawsuits allege the drugmaker should have known that Tepezza could cause hearing loss before the drug was ever introduced, since it works by blocking a protein called IGF-1R, which can harm hair cells responsible for hearing and balance. The lawsuits claim the drugmaker failed to conduct proper follow-up procedures or disclose the potential side effects related to IGF-1R proteins.
Tepezza was originally submitted to the FDA for approval using fewer than 100 patients enrolled in clinical trials, according to the lawsuit. In two of the clinical trials conducted prior to the FDA's approving the drug, otologic symptoms were reported in 10 percent of patients. And a new study of 28 patients found a much higher rate. The lawsuit will therefore likely center on an alleged underreporting of the quantity and magnitude of otologic injury.
Contact Cellino Law If You've Suffered Hearing Loss After Tepezza Use
If you have received at least two infusions of Tepezza intravenously at a medical facility since February of 2020 and have experienced and of the below symptoms, you may qualify for compensation as part of the ongoing Tepezza lawsuit:
Ongoing hearing loss or deafness
Hypoacusis
Ongoing ringing in the ears (tinnitus)
Autophony
Muffled hearing
Ongoing sensation of ears being plugged
Eustachian tube dysfunction
Contact a member of the Cellino Law team for a free case consultation if you have experienced damage to your hearing as a result of Tepezza. Our attorneys can be reached 24/7 at 800-555-5555.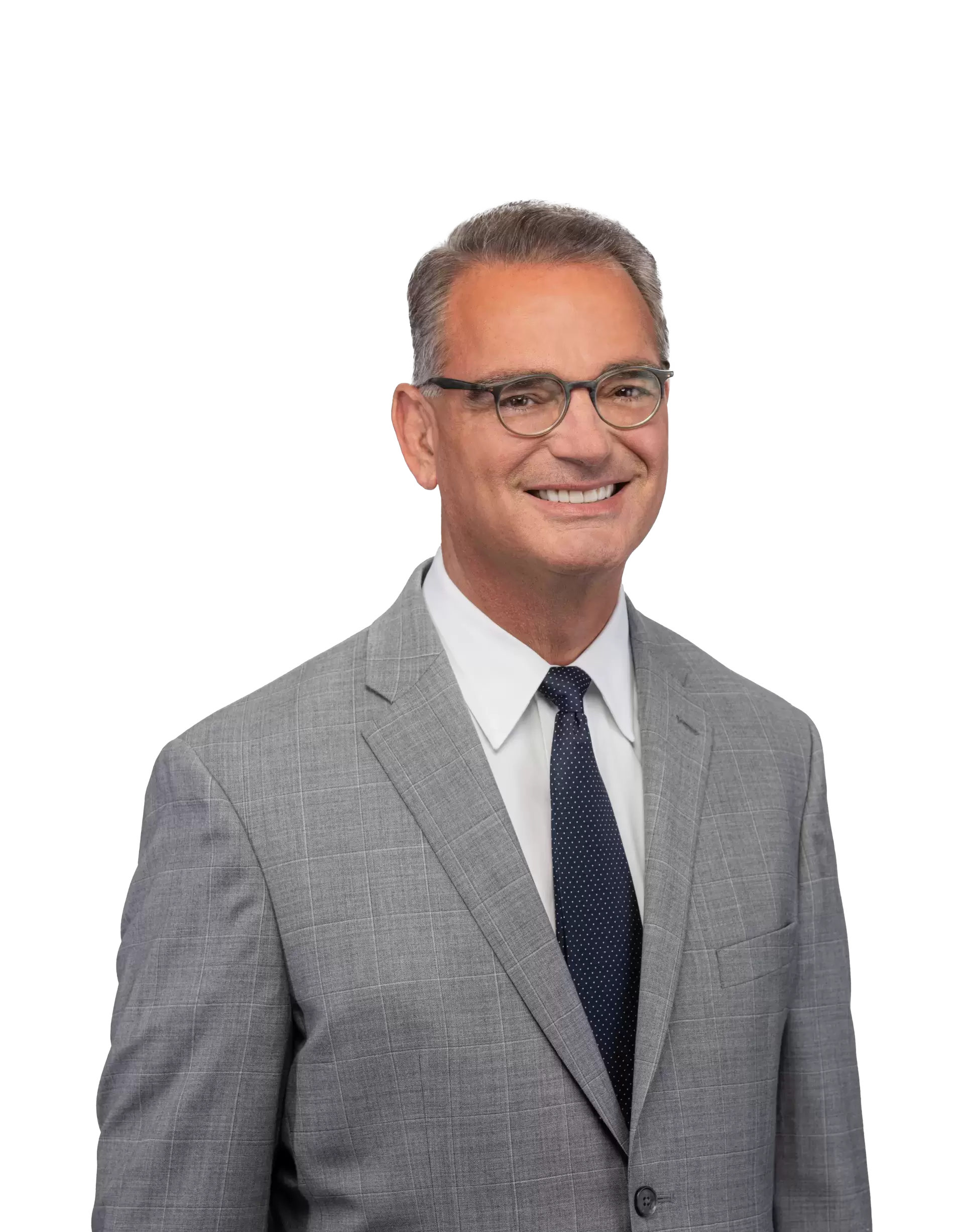 Content checked by the personal injury attorney Ross Cellino. As a family man and a trial attorney, I pride myself on winning cases and serving the community. With over 35 years of experience, I understand the function of a jury, how juries arrive at conclusions, and the role that the jury plays in administering justice. I know how to win cases. You can find us in Manhattan, Buffalo, Melville, Rochester, Brooklyn, The Bronx, Queens and other locations throughout New York.
I can only say great things about my attorney Allan Silverstein. He is professional, he calls back right away, he keeps me informed, and makes me feel comfortable as this entire ordeal is stressful. I have total confidence in his ability to handle whatever comes his way. He is no nonsense and very good at his job. Thank you Allan... he is a true asset to the team!

Mrs Steward

My wife and I would like to take this opportunity to thank you for a fantastic job as our attorney. We could not have been more pleased with the work you and your team has done on this case. This past four years or so has been such a roller coaster for our family. We are very pleased and grateful with the result. We have made a good choice by choosing you. Thank you.

Dave

Cellino Law was a great company to work with. From the beginning they came out and met with my uncle and myself and assured us that everything would be taken care of from beginning to end our lawyer state and constant contact with us to make sure that everything would go smoothly and it did. I would definitely recommend anybody to go to Cellino Law for whatever help they need. And specifically please ask for the lawyer that we had Mr. Alan Silverstein. He was amazing and his staff was always attentive. Please go with them for your next law needs.

Eshaunda

I just want to let you know that I did receive my settlement check. More importantly, I want to thank you again for all you did for both me and my family. I could not be more pleased with my experience at Cellino Law. From the moment I first spoke with you I felt comfortable - you took a sincere interest in my case, clearly explained the process and effected a quick settlement. From this day forward, when someone asks if I can recommend a good lawyer I will, without hesitation, say "Cellino Law". Thanks again.

Walter

I really just wanted to say thank you so much for taking my case, answering all my questions, and mostly for being very patient with me. I feel that without you and Roza I would not have been able to get anything at all. I hope to never need a lawyer again, but if I do I will definitely want you both working for me. Again thank your for you hard work, time and patience.

Veola

This letter is to thank Ms. Diane D'Andrea, assistant to Mr. George Gridelli, Attny for all the hard work, dedication, and attentiveness she showed during the representation of my case. She was always cheerful and ready to help in whatever way she could. All messages left for Mr. Gridelli were always relayed and Mr. Gridelli always promptly returned our calls. She was a very competent assistant. Cellino Law has proven to be a model of what legal representation should be. Throughout the 6 ½ years of this case, I have heard many horror stories from people with "bad lawyer stories." We consider ourselves to be very lucky to have chosen Cellino Law and will always recommend you to those looking for good, honest representation with a personal touch.

Joseph