What Kinds of Spinal Cord Injuries are Caused by Car Accidents?
July 27, 2023
Despite the evolution of safety features in modern vehicles, spinal cord injuries remain a serious risk in the case of car accidents. Spinal cord injuries are potentially disabling or even fatal injuries. The type of spinal cord injury can have a significant impact on a car accident victim's prospects in terms of recovery of their sensation and mobility.
As car accident lawyers, we have helped a number of clients navigate the process of pursuing compensation for what is often a life-changing injury. Spinal cord injuries often entail prolonged recovery times, which can be physically and emotionally draining, not to mention expensive. At Cellino Law, we will utilize our resources, decades of experience, and legal knowledge to champion your car accident lawsuit.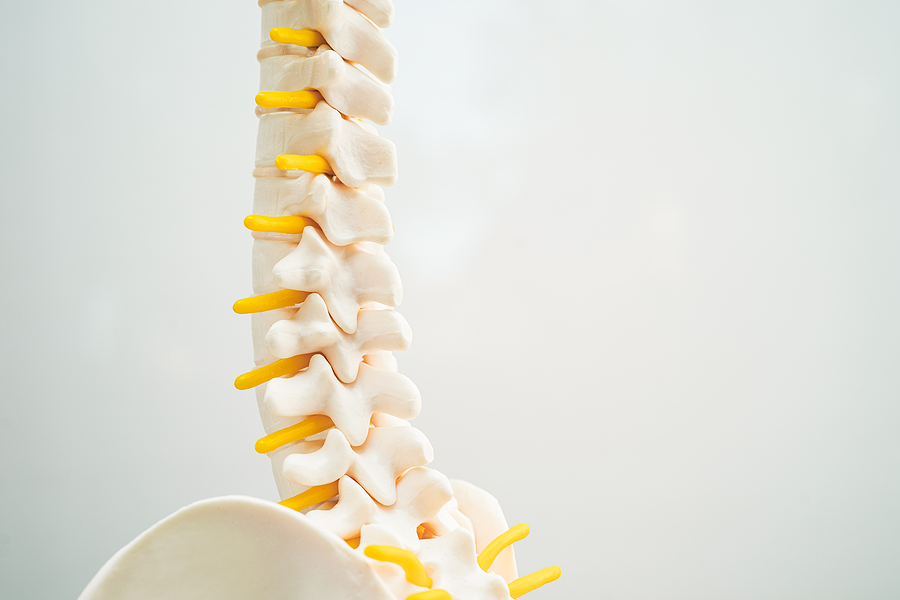 Contact our team at (800) 555-5555 or use our online form to schedule a free case evaluation for additional details about how we can help you secure a fair settlement. Let us focus on getting you the compensation you need to cover your immediate expenses and long-term damages while you adjust to your new normal.
Understanding Spinal Cord Injuries Caused by New York Car Accidents
While some spinal cord injuries are not caused by trauma, such as those caused by cancer, infection, or arthritis, about half of all spinal cord injuries in the U.S. are the result of trauma from a car accident. In a car accident, the spine does not necessarily have to sustain a penetrating wound or harsh blow to become damaged. A violent jerk caused by a sudden change in direction or sudden stop can cause overextension or fractures, which may be irreparable.
Spinal cord injuries can vary widely in terms of severity and, therefore, prognosis. They can generally be divided into complete and incomplete spinal cord injuries. A total loss of sensation or motor function can indicate a complete spinal cord injury, while a partial loss of sensation or mobility below the injury is usually more consistent with an incomplete spinal cord injury.
Depending on the location and specific damage of the spinal cord injury, a car accident victim may experience a range of issues. Most people are familiar with paraplegia, which is partial or complete paralysis of the trunk, pelvis, and legs, and quadriplegia, where the person is paralyzed from the arms and chest down. Other limitations may include loss of bowel and bladder control, circulatory issues, changes in sexual function, loss of muscle tone, and respiratory problems.
Types of Spinal Cord Injuries
Whiplash
Many people are unaware that whiplash, an injury that is often synonymous with rear-end car accidents, is actually a mild form of spinal cord injury. Whiplash occurs when the cervical spine is overextended, usually by a jolting force. The soft tissue of the neck is strained, causing discomfort. Most whiplash injuries can be treated at home with rest, over-the-counter pain management, and physical therapy.
Herniated Discs
Also referred to as a slipped disc injury, a herniated disc injury occurs when the gelatinous core of the disc breaches the harder exterior casing of the disc. This can put pressure on surrounding nerves, causing pain, loss of sensation, or weakness. A herniated disc injury usually occurs in the lower back and impacts one side of the body.
Herniated disc injuries are typically brought on by repeated stress rather than a singular trauma, but it is possible to sustain a herniated disc in a car accident.
Spinal Fracture
The spine consists of 33 individual vertebrae stacked on top of each other, with discs acting as additional support and cushioning in between each vertebra. In a car accident, being thrown against a hard surface within the vehicle or after being ejected from the car can cause a severe spinal fracture.
Most spinal fractures occur higher up, near the neck. While a spinal fracture is technically damage to the vertebrae, or bone, of the spine, it can have an impact on the spinal cord by compressing or otherwise injuring these nerves.
Spinal Stenosis
Spinal stenosis refers to a narrowing of the spinal canal. In most cases, it is induced by chronic conditions such as arthritis. When an acute trauma such as a car accident causes spinal stenosis, it is usually related to a herniated disc.
What happens is the herniated disc causes swelling in the spinal column, so the spinal cord lacks the space to function properly. Depending on the location of the stenosis, the car accident victim may experience loss of sensation or weakness in addition to pain.
Spondylolisthesis
When a vertebra slips out of alignment, it is referred to as Spondyloisthesis. In most cases, this injury occurs in the lower back or lumbar region. The misaligned bone can then rub against the disc and bone beneath it, most often following a spinal fracture. The displaced vertebrae can put pressure on nerves, causing discomfort, numbness, weakness, and loss of bladder control.
Spinal Cord Injury
A spinal cord injury refers to damage to the nerves themselves, which are much more difficult to repair than bones. In many cases, the damage is permanent. The spinal cord is responsible for communicating messages between the brain and the body, so when their pathway is compromised, the implications for a person's mobility, sensory experience, and other functions are serious and often life-threatening.
Choose Cellino Law to Negotiate Your Car Accident Lawsuit
As car accident attorneys, our team at Cellino Law has had the opportunity to serve spinal cord injury survivors who come to us with ruined finances, compromised physical health, and emotional struggles caused by a driver who was distracted, impaired, or just reckless with their vehicle. We take great pride in the trust they place in us to maximize their compensation, as we have done for injured clients for over 65 years.
You can't afford to hire less than the best when it comes to spinal cord injury claims. The personal injury lawyers of Cellino Law will harness our experience, subject matter expertise, and negotiating skills to secure a settlement that covers the damages you have already incurred and the costs of your future care.
Contact Cellino Law About Your New York Car Accident Lawsuit Today
A spinal cord injury can alter your life as you know it. Even a relatively mild spinal cord injury can impact your quality of life, finances, and mental health. When another driver's negligent behavior has resulted in a catastrophic injury, you can turn to the personal injury lawyers of Cellino Law to represent your best interests.
We understand that you may have to make painful sacrifices in terms of your career, lifestyle, and relationships. The car accident attorneys of Cellino Law are prepared to unapologetically seek maximum compensation for your spinal cord injury claim to ease this transition and hold the negligent party responsible for their actions.
Contact our team at (800) 555-5555 or use our online form to schedule a free case evaluation. Our spinal cord injury attorneys are available to discuss how the personal injury claims process works, what will be expected of you, what damages you can recover, and the estimated value of your New York spinal cord accident lawsuit.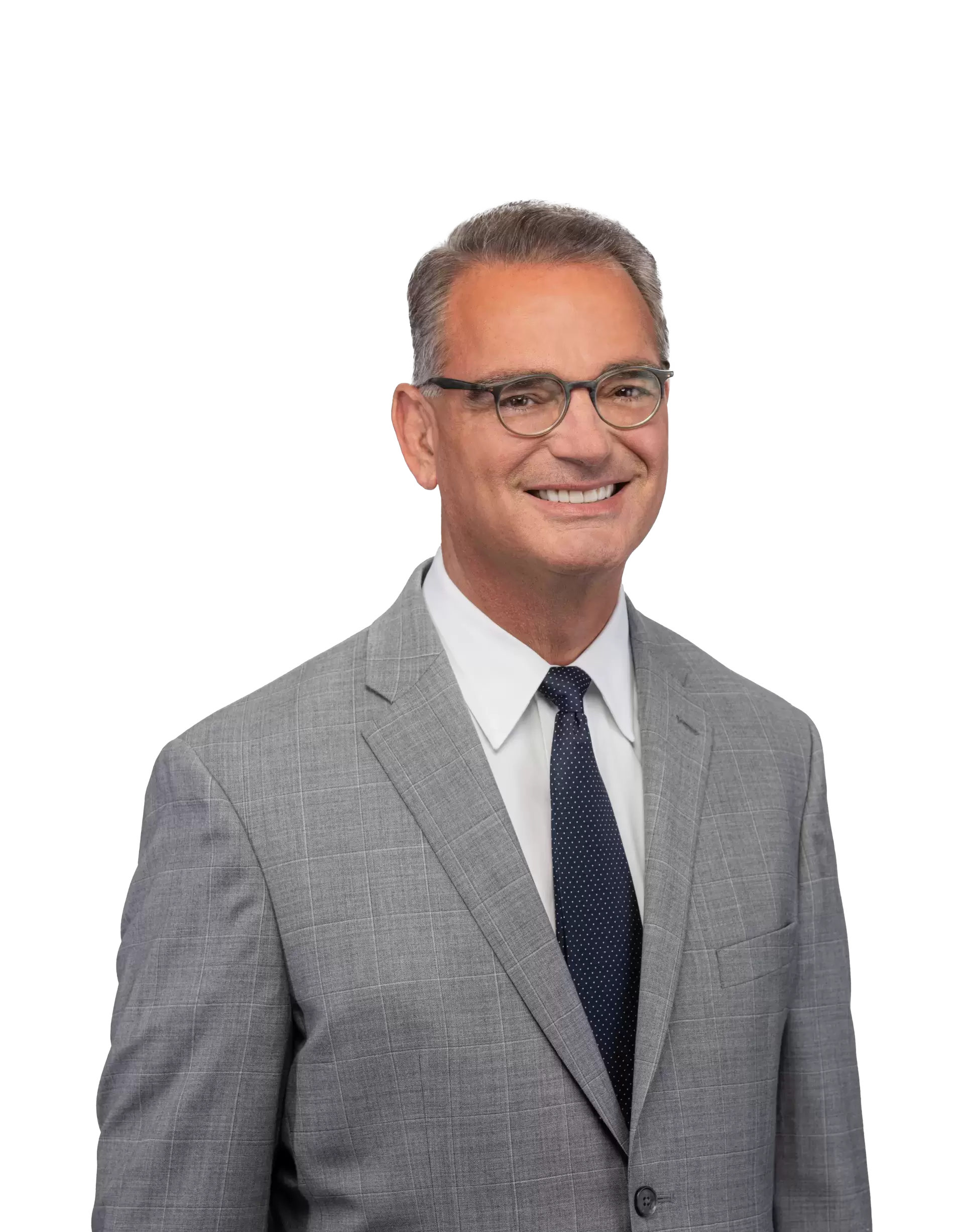 Content checked by the personal injury attorney Ross Cellino. As a family man and a trial attorney, I pride myself on winning cases and serving the community. With over 35 years of experience, I understand the function of a jury, how juries arrive at conclusions, and the role that the jury plays in administering justice. I know how to win cases. You can find us in Manhattan, Buffalo, Melville, Rochester, Brooklyn, The Bronx, Queens and other locations throughout New York.
Thank you for all your help. It has been a long journey. At last, the light at the end of the tunnel. Also, thank Tom for the help and work he put in.

Ron

I just want to let you know that I did receive my settlement check. More importantly, I want to thank you again for all you did for both me and my family. I could not be more pleased with my experience at Cellino Law. From the moment I first spoke with you I felt comfortable - you took a sincere interest in my case, clearly explained the process and effected a quick settlement. From this day forward, when someone asks if I can recommend a good lawyer I will, without hesitation, say "Cellino Law". Thanks again.

Walter

I can only say great things about my attorney Allan Silverstein. He is professional, he calls back right away, he keeps me informed, and makes me feel comfortable as this entire ordeal is stressful. I have total confidence in his ability to handle whatever comes his way. He is no nonsense and very good at his job. Thank you Allan... he is a true asset to the team!

Mrs Steward

I highly recommend Cellino Law to anyone involved in a car crash. I worked with Michael Lovecchio, and had a wonderful experience given the circumstances. He was very attentive, and got the best possible outcome I could have wanted.

Susan

Mark Kochanowicz is from far the best attorney you can have. Mark treats you like a friend more than a client. He truly cares and go the extra mile for you and your case, contacts you to update you in regards to your case and keep you informed at all times. Mark represented me twice and settled my cases for way more than I expected. I highly recommend Mark Kochanowicz because he is just the best on what he does!!! Thank you Mark!!!!

Maria

This letter is to thank Ms. Diane D'Andrea, assistant to Mr. George Gridelli, Attny for all the hard work, dedication, and attentiveness she showed during the representation of my case. She was always cheerful and ready to help in whatever way she could. All messages left for Mr. Gridelli were always relayed and Mr. Gridelli always promptly returned our calls. She was a very competent assistant. Cellino Law has proven to be a model of what legal representation should be. Throughout the 6 ½ years of this case, I have heard many horror stories from people with "bad lawyer stories." We consider ourselves to be very lucky to have chosen Cellino Law and will always recommend you to those looking for good, honest representation with a personal touch.

Joseph