The Dangers of Rental Bikes and Scooters in New York
September 13, 2023
Rental bikes and scooters are favored by commuters and tourists alike as a convenient alternative to expensive rideshare services, crowded public transportation, or a long walk on foot. Their increased popularity in cities like New York has raised concerns about safety.
The behaviors of riders who use rental bikes and e-scooters, the reliability of the equipment, and the inherent risks of navigating New York streets as a road user with limited protection from larger motor vehicles all play a role. These conditions can increase the likelihood of a crash.
A personal injury lawyer with experience handling bicycle accident lawsuits or e-scooter accident lawsuits can be an asset if you choose to pursue compensation for your damages, such as medical bills, lost wages, and emotional distress.
At Cellino Law, we are committed to protecting the rights of all road users. If you have been seriously injured on a rental bike or scooter, we encourage you to schedule a free, no-obligation consultation with our team by calling us at (800) 555-5555 or reaching out through our online form.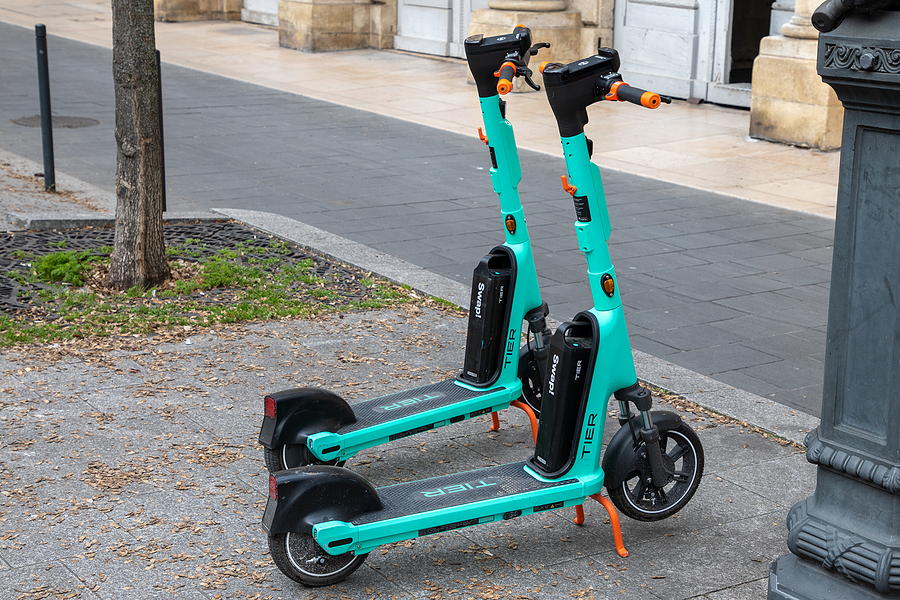 Damaged Bikes and Scooters Put Riders at Risk of Being Injured in a Collision
Unfortunately, rental bikes and scooters are sometimes intentionally destroyed or broken through reckless operation, which can cause them to malfunction for an unsuspecting rider. For example, a bike with a cut brake line could prevent a rider from safely stopping for a red light.
Rental bikes and e-scooters are supposed to be serviced regularly to avoid these situations, but this is not guaranteed. Riders need to be able to stop, turn, and maneuver easily to compensate for vehicles that require more space. Damaged parts interfere with this ability, jeopardizing rider safety.
Rental Bikes and Scooters May Attract More Inexperienced Riders
People who cycle regularly often have their own bike, which mostly eliminates the need to rent one. It follows that bikeshare users and people renting e-scooters are more likely to be from out of town or have less riding experience. This can make them more prone to falling over or misjudging traffic dynamics.
Infrequent or inexperienced riders are also less likely to be familiar with New York City's bike laws and regulations. As a result, they may inadvertently endanger themselves or others. This can look like riding in the wrong direction, failing to signal a turn, or taking risks in how they maneuver.
Research Indicates Bikeshare Riders Have Lower Rates of Helmet Usage
A study of another major city with high rates of bikeshare usage revealed a concerning pattern of low helmet usage rates. This may be partially attributed to the inconvenience of carrying a helmet around, especially for tourists, just on the chance that you might rent a bike.
The other factor that is likely influencing helmet usage is that New York only requires helmets for cyclists under 14, but it is highly recommended for all riders, including rental bike riders. Without a helmet, they are much more vulnerable to head injury in a collision with a heavier, faster vehicle like a car.
New York recently passed laws requiring scooter riders to wear helmets if they are under 18, but the hassle of carrying a helmet and the lack of a universal helmet law also contribute to lower rates of use.
New York Riders Who Rent Bikes and Scooters Are Susceptible to the Same Risks as Other Cyclists
While there are risks that are more common to rented bikes and scooters, cyclists, and scooter users are just as exposed in the event of a collision as riders using their personal equipment. It is harder for drivers to recognize bikes and scooters in their blind spots, let alone react in time.
Even if riders use bike lanes, motorists may turn out in front of them at intersections, swerve into their lane, or open car doors directly into a rider's path. Bikeshare users and scooter riders don't have restraints, airbags, or other protection in that event, just like riders with their own bikes or scooters.
Choose Cellino Law to Negotiate the Compensation You Need for Your Personal Injury Claim
When it comes to hiring a personal injury attorney, the key is to find a firm with the right combination of experience with legal procedure, specialization with cases like yours, and sufficient resources to mount an effective case. At Cellino Law, we can offer all of that and more.
The Cellino family has a long record of success as New York personal injury lawyers, dating back over 65 years. We are unrivaled in terms of client satisfaction, and we take pride in the fact that many of our former clients have recommended us to their friends.
Our team of capable personal injury lawyers will work tirelessly to compile evidence that your case meets the serious injury threshold, establish the other party's liability, quantify and validate the value of the damages you sustained, and negotiate fair compensation for a rental bike claim.
Contact the Experienced Attorneys of Cellino Law About Filing Your Personal Injury Lawsuit Today
Renting a bike or e-scooter is a great way to shorten your morning commute, explore New York City for the weekend, or simply enjoy the outdoors as you go about your day. However, these activities can leave you severely injured and drowning in medical bills after a crash.
The personal injury attorneys of Cellino Law have years of experience managing bicycle accident claims, and we are familiar with the unique complications that rental bikes and scooters add to a case. We are the team you want representing you when a driver's negligence has upended your life.
At Cellino Law, we take every case seriously and devote the appropriate time, effort, and attention needed to maximize compensation for our injured clients. As your negotiators, we will not shy away from escalating your rental bike accident lawsuit to trial to obtain a fair settlement.
Don't hesitate to contact our team to schedule a free case evaluation by calling us at (800) 555-5555 or reaching out through our online form. We can guide you through how to file a claim, what damages can be reimbursed, the services our team can provide, and the value of your claim.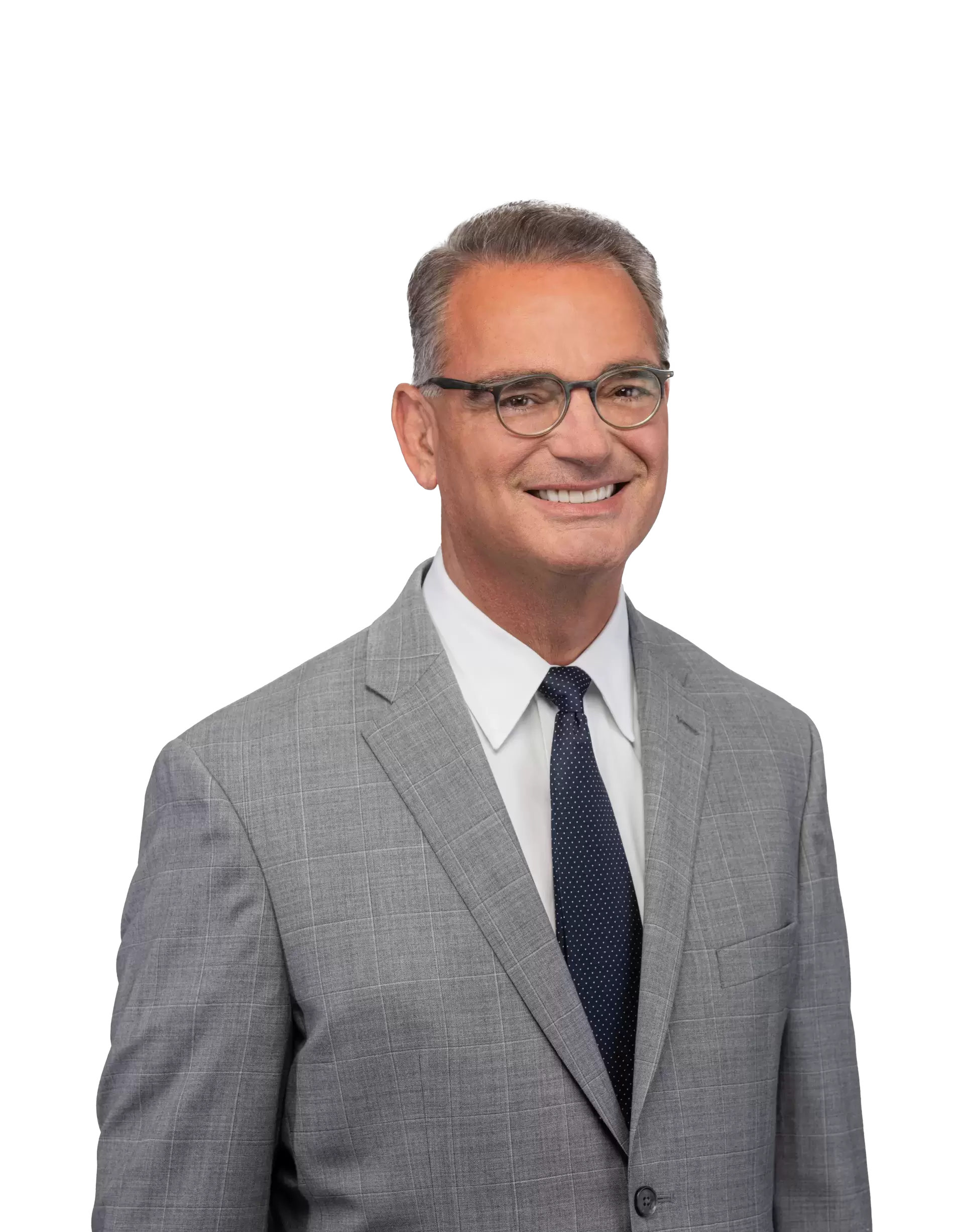 Content checked by the personal injury attorney Ross Cellino. As a family man and a trial attorney, I pride myself on winning cases and serving the community. With over 35 years of experience, I understand the function of a jury, how juries arrive at conclusions, and the role that the jury plays in administering justice. I know how to win cases. You can find us in Manhattan, Buffalo, Melville, Rochester, Brooklyn, The Bronx, Queens and other locations throughout New York.
Joe and I just wanted to send you this note thanking you for the professional way you handled our lawsuit. Your kindness was extremely appreciated in a very difficult time. When we found out the people that caused the accident had no insurance, we thought our chances of receiving any settlement was nonexistent. Once we met with you and released you were able to help us our minds were put at ease. Your aggressive manner of handling the case exceeded our expectations. Please feel free to use us as a reference. Thank you so much and best wishes,

Danielle and Joe

I really just wanted to say thank you so much for taking my case, answering all my questions, and mostly for being very patient with me. I feel that without you and Roza I would not have been able to get anything at all. I hope to never need a lawyer again, but if I do I will definitely want you both working for me. Again thank your for you hard work, time and patience.

Veola

Cellino Law and more specifically my attorney, Gregory V. Pajak, Managing Attorney, and as a whole the Cellino Law Firm and its organization. This is by far one of the most professional law firms and attorney I have ever engaged with and retained in my 35 years. The level of professionalism goes beyond words, the care and constant engagement with me as the client was touching. I was never ever just treated as simply a CASE with potentially a significant dollar number attached to my file. I was engaged regularly, Tracey (Ass't) and Greg always made sure to remain constant, as well as consistent in overseeing that my case was handled properly and that it did matter in many ways - ensuring that the end result(s) would be fair and reasonable to my case/injury. The regular follow-up calls were very satisfying, knowing that you're involved in your case matters significantly AND always. One of my main items to recognize Cellino Law and Gregory is that whenever I called, I was able to get through to speak directly to my Lawyer and he would answer any if not all of my questions in a very professional and genuinely caring manner. I always felt cared for and protected legally and more importantly, I was made feel as a human being that was being cared for and always keeping me abreast of all matters connected to the case. There was never a point I felt let down, on the contrary -the level of service was "STELLAR". Greg is the consummate professional, a 'role model', if you will, for what other attorneys should strive to become when dealing with their clients.

Anthony

It was a great pleasure working with you on my lawsuit. You certainly gave 150% of your time and interest in settling my case and for that, I am extremely grateful. Therefore, I want to thank you very much for helping me win my settlement and wish you the very best.

Linda

Cellino Law was a great company to work with. From the beginning they came out and met with my uncle and myself and assured us that everything would be taken care of from beginning to end our lawyer state and constant contact with us to make sure that everything would go smoothly and it did. I would definitely recommend anybody to go to Cellino Law for whatever help they need. And specifically please ask for the lawyer that we had Mr. Alan Silverstein. He was amazing and his staff was always attentive. Please go with them for your next law needs.

Eshaunda

Thank you for your time, effort, and hard work on my case. I appreciate your expertise and compassion. I never experienced what I went through and I would have been completely lost without you.

Martha